Ponte Vedra Beach Restaurants
Make a free reservation
Treat your taste buds: Explore Ponte Vedra Beach restaurants.
Diners' Choice Winners: Best Overall
Ponte Vedra Beach's best restaurants based upon thousands of OpenTable diner reviews
New to OpenTable
Ponte Vedra Beach restaurants that recently joined the OpenTable network
Mexican restaurant featuring all fresh ingredients and over 79 tequilas in a fun, relaxed atmosphere.More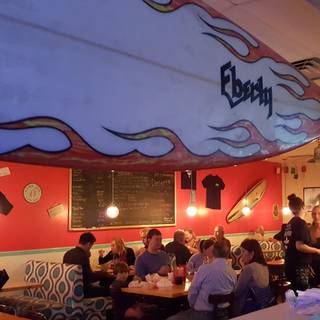 Two Dudes Seafood Restaurant PV
Booked 4 times today
Two Dudes Seafood Restaurant PV is a seafood restaurant that serves wild caught seafood that's Never frozen, Never farm-raised.More
Discover Ponte Vedra Beach
There are plenty of perks to being seaside. Sunshine, saltwater, and surfing are just a few that immediately come to mind. But what might be the biggest perk of them all? It is the seafood. Ponte Vedra is crawling - or, more aptly, swimming - with fantastic seafood on just about every corner. Whether you're in the mood for fish tacos on the boardwalk, sushi rolled by the hibachi bar, Southern fried shrimp and grits, or baked salmon by candlelight, there's something for everyone's taste buds and every occasion. Had your fill of seafood? Pick up a slice at one of Ponte Vedra's many awesome pizza places!
Ponte Vedra Beach Neighborhoods
More Ponte Vedra Beach Neighborhoods