Spartanburg Restaurants
Make a free reservation
Treat your taste buds: Explore Spartanburg restaurants.
New to OpenTable
Spartanburg restaurants that recently joined the OpenTable network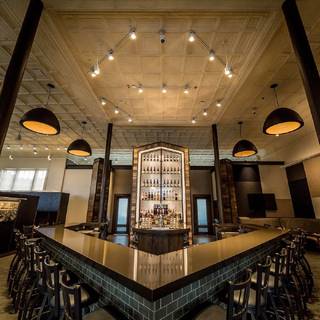 The Standard: A Refined Kitchen
Booked 8 times today
Introducing a new restaurant concept from the Rick Erwin Dining Group that blends the best of both quality and service to create a unique family-friendly dining experience in the Upstate. Seasoned with the ambiance of an historical mill and blended with modern flourishes, we're looking to set the bar high. When you walk through the doors for the first time you'll understand why we called it The Standard.More
Discover Spartanburg
Spartanburg is a hotbed of culinary activity, and you'll be impressed by the full range of cultural options available. In this southern town, there is a rich cultural history starting with the Cowpens National Battlefield. On the culinary end, you'll find many barbecue and comfort food restaurants featuring smoked ribs, country-fried steak with gravy, mac and cheese, and potato salad. Several upscale French and American restaurants offer both vegetarian and meat dishes, too. Look for crepes and baked goods at cafes, tacos and enchiladas at Mexican restaurants, farm-fresh sandwiches at delis, and steaks at casual diners. You can even find Latin, Caribbean, and German cuisine in and around Spartanburg if you're in the mood for something more cultural.
Spartanburg Neighborhoods
More Spartanburg Neighborhoods