Treat your taste buds: Explore Lantana restaurants.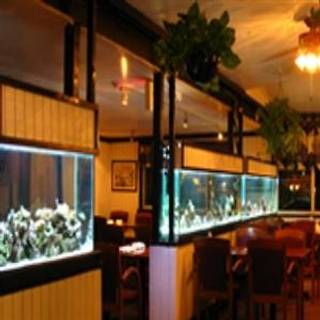 The Station House Restaurant - Lantana
Booked 21 times today
Food was delicious. Service excellent. More

OpenTable Diner -
They have the best Oysters Rockefeller I have had in a long time, As a matter of fact my wife and I split 3 appetizer size of 6 ( 9 each) ) of these humongous bivalves , and other than a drink apiece, that was our supper. We left full and satisfied More

OpenTable Diner -
Discover Lantana
Nestled in Palm Beach County, Lantana, Florida is located right along the waters of Lake Worth Lagoon. It should come as no surprise that a staple on many of the menus in this coastal town is seafood. Lantana locals get to enjoy some of the tastiest seafood that ranges from stone crabs and shucked oysters to grouper and conch fritters. You'll also find no shortage of Italian, Chinese and Mexican cuisine, along with Carribean restaurants for a more island-inspired flavor. Don't miss out on a slice of key lime pie, one of the most iconic desserts that originated in the state.
More Neighborhoods Nearby Lantana
What's your craving? Search by cuisine
Explore the best restaurants near you