Popular Neighborhoods
Dine in the most popular neighborhoods
Treat your taste buds: Explore Lakeshore East restaurants.
Lakeshore East Restaurants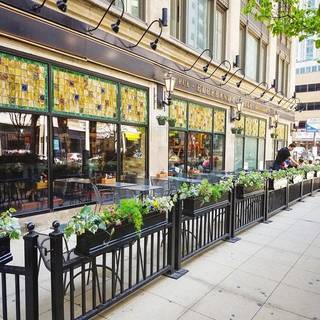 Elephant & Castle - Chicago Wabash Ave.
Booked 4 times today
Had a group of 10. Menu has something for everyone!! Great service, fast, friendly. Great drink options!! Recommend the french onion soup!! Would return again. More

OpenTable Diner -
Discover Lakeshore East
Dining in Lakeshore East gives you diverse options, from international cuisine to classic American. In the category of international food, choices include Middle Eastern, Caribbean and Italian while the area's American fare is served in steakhouses, seafood restaurants and cafes. If you enjoy Middle Eastern food, then try the district's baba ghanoush, Lebanese hummus tahini or the souvlaki chicken kebobs. The region's Caribbean food includes items like Jamaican spice-rubbed pork, Caribbean-style lobster macaroni and cheese and coconut shrimp. When Italian food is the cuisine that you crave, you can order dishes like fettuccine alfredo, penne al pollo or lasagna. Lakeshore East's American cuisine features plenty of classic fare including cheeseburger sliders, barbecue chicken quesadillas and patty melts.
More Neighborhoods Nearby Lakeshore East
Explore the best restaurants near you