When we can't gather as we might like, gifts are still a fun way to connect with those we care about. And when they go one step further to support restaurants, they can help spread the love all around. The unique gifts below come from restaurants and restaurant-related organizations across the country selling custom merch and exceptional goods, from apparel and stocking stuffers to wine clubs and homewares. These useful, cool, and niche items will make both loved ones and restaurants' holiday seasons extra bright.
National gifts
"Cutie pie" earrings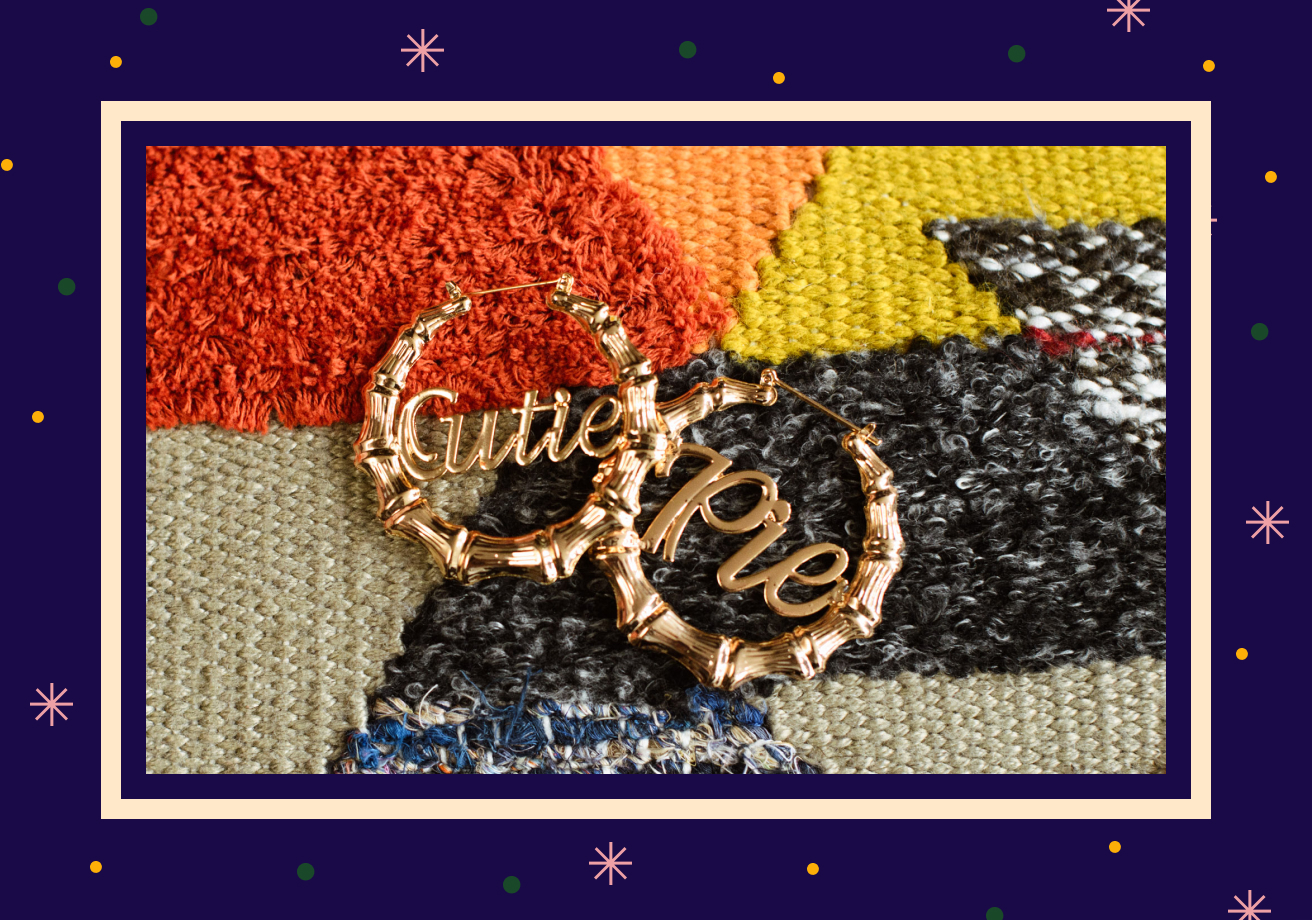 For the hoop-earring lover in your life, these "cutie pie" door knockers ($45) have tons of personality, and they also help support Justice of the Pies, a pie company with a social mission to help the underprivileged in Chicago. Buy now.
Indian spice mixes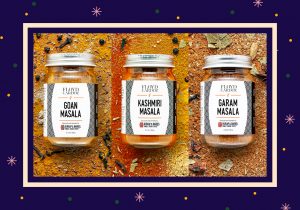 From late New York City chef Floyd Cardoz, these Indian spice mixes were made in partnership with top-of-the-line spice company Burlap & Barrel. Gift someone the whole set ($33.99), which makes cooking Indian dishes easy and includes goan masala (turmeric, black pepper, cumin, cinnamon, ginger, cloves), Kashmiri masala (Kashmiri chili, coriander, ginger, fennel, cinnamon, turmeric, cinnamon leaf, black cardamom, yellow cardamom, mace, cloves), and garam masala (cinnamon, star anise, bay leaf, black cardamom, yellow cardamom, mace, cloves). Plus, $1 per jar benefits Floyd's favored charity, Cookies for Kids Cancer. Buy now.
Marcus Samuelsson's cookbook
Celebrity chef Marcus Samuelsson's new cookbook is unlike any other: The Rise ($38) spotlights Black excellence in the food world through 150 recipes from and essays on Black culinary luminaries such as Nina Compton of Compère Lapin in New Orleans and Tavel Bristol-Joseph of Emmer & Rye in Houston, as well as his own from Red Rooster in Harlem. It's a book perfectly suited to this moment, and one that should be in every kitchen. Read an excerpt here. Buy now.
A cooking club membership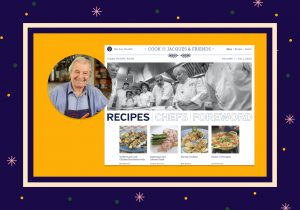 Iconic chef Jacques Pépin has been very busy through quarantine, tapping his famous chef friends to put together an epic video recipe book, with dish demonstrations from the likes of José Andrés, Tom Colicchio, and Stephanie Izard. The cookbook is included in an annual membership ($40) in Pépin's Foundation, which will also send your loved one member content throughout the year to come. Buy now.
Gifts to help feed the hungry
Hungry kids in America are facing more challenges than ever. Lend a helping hand this holiday season through No Kid Hungry's Dine, Shop, & Share program that donates proceeds from every qualifying purchase to give children the meals they need. Browse what's available, from fancy filet mignons to cook at home to bags of premium coffee. Shop now.
Aprons and face masks that benefit Black-owned restaurants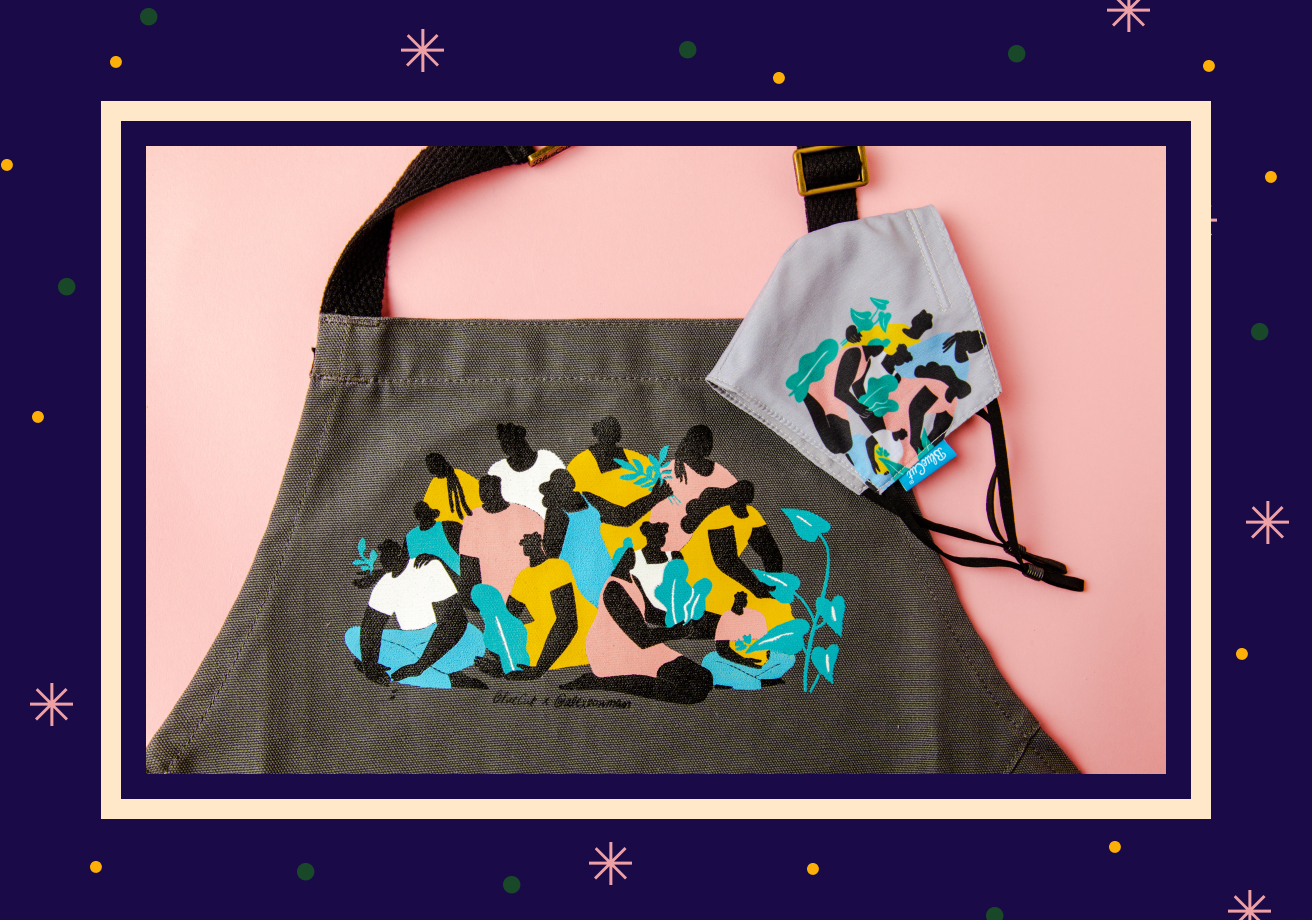 Anyone will look extra snazzy behind the stove with these limited edition aprons from Black artist Alexandra Bowman, who Los Angeles chef gear company BlueCut commissioned to design a line of aprons and face masks. The apparel is covered in an illustration of Black farmers and comes in three colors and multiple sizes for adults ($75) and children ($48). With every apron purchased, BlueCut will donate at least five aprons to Black-owned restaurants through BCAGlobal. Buy now.
Cooking kits for foodie friends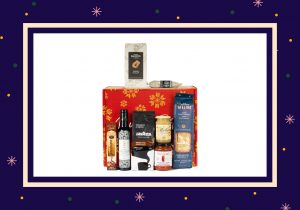 Italian food powerhouse Eataly, with seven locations across the United States and Canada, has made it easier than ever to bring authentic Italian foods into your home. The gift options here are practically endless, but some that especially stand out include gift baskets of varying themes, such as the Taste of Eataly set ($89.90) and 5-Star Chef set ($299.90) with various olive oils, tomato sauces, dried pastas, honeys, and more. If you want something a little more low-key, opt for the classic panettone ($24.90), which screams Christmas. Shop now.
City-specific gifts
Sugar globes from The Odeon in New York City
Manhattan French bistro The Odeon hit a major milestone this fall in turning 40, giving it the rare distinction in NYC of being a classic. While dining at the restaurant is a little tougher this year, anyone can bring some of The Odeon's cool-kid vibes home with a stainless steel sugar globe with flip-top lid ($35), guaranteed to make anyone feel like they're at a bistro of their own. Buy now.
T-shirt from Ruby Chow's in Atlanta
Nothing signifies being in-the-know more than a cool restaurant tee. For Atlanta diehards with a love for food, opt for a t-shirt from Asian fusion newcomer Ruby Chow's, available on OpenTable Takeout alongside the restaurant's menu. Buy now.
Teapot and mugs from China Live in San Francisco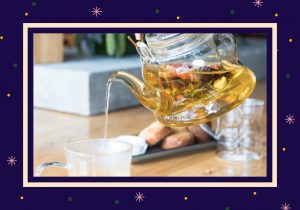 There's nothing in the U.S. quite like China Live, a 30,000-square-foot Chinese food emporium with a sit-down restaurant, marketplace, cocktail bar, tea counter, and more. There are many difficult-to-source Chinese pantry items and home goods for sale here, but the glass teapot and mugs set ($60) rises above the rest. Both the mugs and pot have chambers for loose leaf tea, something any serious tea drinker will appreciate. Buy now.
Locally made vermouth from Neighborhood Restaurant Group in Washington, D.C.
Neighborhood Restaurant Group, behind top D.C.-area restaurants such as Iron Gate, Bluejacket, and Vermilion, has an entire provisions business now, selling pantry items, gifts, and spirits. Consider gifting the Flying Fox strawberry rhubarb vermouth, a thoughtful spirit made in Virginia with local wine, fruits, and botanicals. Buy now.
Locally made soap from Avling in Toronto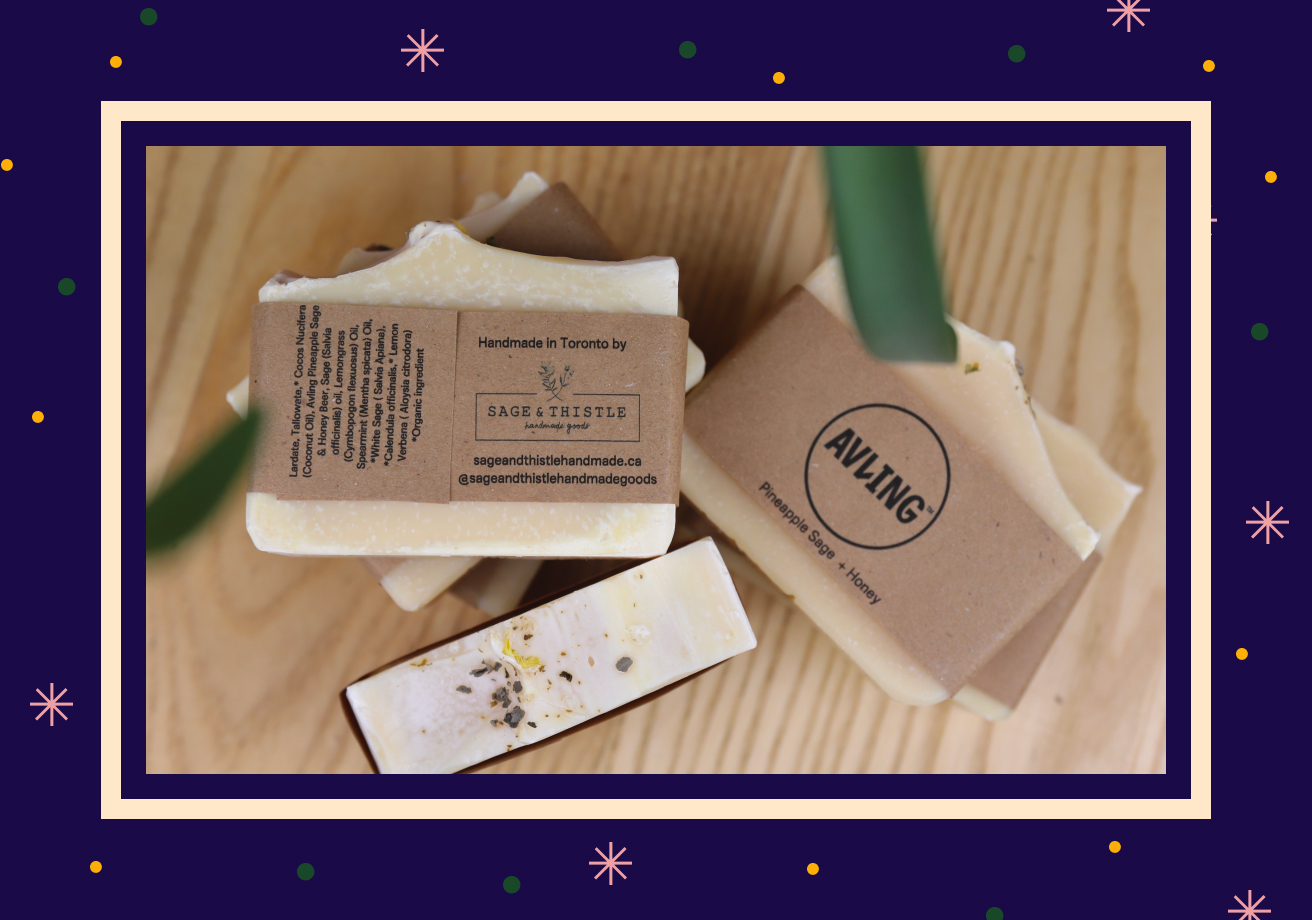 With an excess of beef tallow, an ingredient in traditional soap making, Avling decided to put its waste to good use. The whole animal butchery and brewery partnered with a local soapmaker and used botanicals grown on its rooftop farm to create these truly local and sustainable soaps. Buy now.
Wine package from Socalo in Los Angeles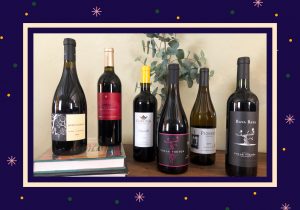 Socalo-approved Mexican wines come in pre-picked packages that take the guesswork out of wine. They also come with a complimentary appetizer or dessert from either Border Grill or Socalo, wines priced below standard restaurant pricing, priority invitations to future wine and liquor events, recipes from celebrity chef/owners Mary Sue Milliken and Susan Feniger, no "corkage" on all Mexican wine brought into Border Grill or Socalo, and subsidized shipping. Plus, proceeds from every three-bottle ($102) and six-bottle ($201) package benefit No Kid Hungry. Buy now.
Make every tree brighter with the addition of an ornament that represents restaurant support. Chicago essential Girl & the Goat has an entire store of goods to choose from, like this gold ornament featuring an illustration of a mini goat ($12). Buy now.