Treat your taste buds: Explore Floyd restaurants.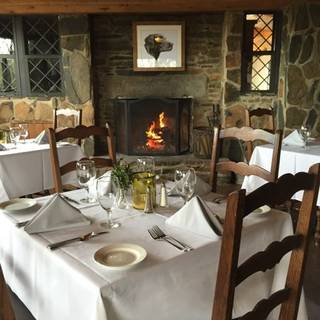 Chateau Morrisette
Booked 4 times today
My husband and I have been visiting Chateau Morrisette for at least 25 years and have loved every visit and meal! We love having Jennifer as our server in the restaurant. Often, we have our family and friends join us and so far all of them have enjoyed their experience as well! We do miss the rack of lamb that was on the menu last spring. Please consider adding that entrée back to the menu. Sincerely, Debbie Robinson More

OpenTable Diner -
Discover Floyd
Floyd, Virginia, is situated near the foot of the Blue Ridge mountain range. The area is a beautiful area to live and visit and features some great dining choices. There are several options for a quick bite to eat, from fast food to quick service dining with sandwiches, burgers, chicken, and more. For a full dining experience, opt for local breweries, casually elegant inns with restaurants, and several fusion eateries including a very interesting Japanese, Mediterranean, Indian, and American location. You can also enjoy specialty meats like buffalo at Floyd restaurants. Several restaurants specialize in vegetarian and vegan options, including a vegetarian and gluten-free fusion restaurant. Floyd has a great variety of both healthy options and heartier choices at an American pizza pub or Italian pasta place.
Explore the best restaurants near you