Treat your taste buds: Explore Little River restaurants.
The Parson's Table
Booked 20 times today
Parsons Table is outstanding in all ways. The beautiful stained glass windows sets the ambiance. Tables are spaced far enough away so that you do not feel crowded or hear others conversstions. Our waiter was attentive. Of course our food from the cheese pate and crackers, she crab soup, salad, duck, prime rib, Kahula chocolate mousse and the cornbread were utterly delicious. We will make a return trip! More

OpenTable Diner -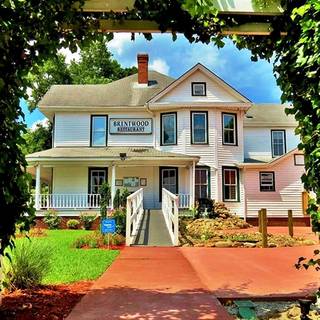 Brentwood Restaurant & Wine Bistro
Booked 18 times today
We go to this restaurant almost every time we are in this area and have not yet been disappointed with the food. It has been always tasty and quality is very consistent. This is why we always try to dine here when ever we get a chance to. More

OpenTable Diner -
Discover Little River
Approximately 20 miles north of Myrtle Beach's famous Restaurant Row is the community of Little River. As a unique area in close proximity to the Grand Strand, Little River boasts signature golf courses and first-class entertainment. While the town is famously known for its nautical-themed seafood eating establishments, an array of other dining establishments with a unique charm and character can be found here as well. You'll find everything from waterfront eateries to casual pubs. Fresh local seafood abounds, but fried green tomatoes and barbecue ribs are popular too. This town offers a slower pace of life where you won't experience long lines to wait for dinner.
Cities Nearby Little River
More Cities Nearby Little River
Explore the best restaurants near you