Treat your taste buds: Explore Canonsburg restaurants.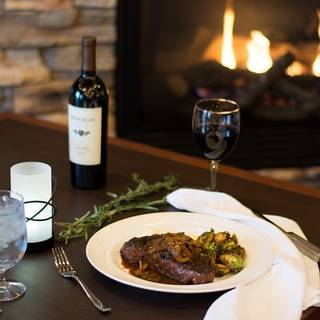 Jacksons Restaurant + Bar
Booked 7 times today
Very good food value and service. Thank you 50 character req anniying More

OpenTable Diner -
Kings Family Restaurants is a chain of family restaurants based in North Versailles, Pennsylvania. It has locations in Pennsylvania and Ohio. Kings opened its doors in 1967 with a handful of family recipes, handed down through generation, like meatloaf, chicken fried steak and roasted turkey. Through the years Kings has made lots of changes and grown with you, our loyal fans. While you will still find you favorites on the menu, we've added new dishes and are sure to please like Grilled Strawberry Salmon Salad, deep Fried Brussel Sprouts and the wildly popular Ultimate Craft Burger. Our goal has always been to please, and we prepare your meals fresh daily, with love. Kings is honored to serve you. So, take a load off, relax and let us feed you. We are sure you'll find something to satisfy your appetite, fries and all. Life, eat it up!More
Discover Canonsburg
Canonsburg is home to fine Italian dining. At bistros and upscale restaurants, you can find authentic Italian cuisine on 8th Street. Pasta is handcrafted by seasoned chefs, and garnishes like cilantro give entrees a distinct flavor. Fresh seafood is another highlight of Canonsburg. Scallops, shrimp, and tuna are some of the best items on the menu. Special methods of preparation, such as searing and pan-frying, help to bring out the savory flavors of each dish. Hotel dining also stands out in the area. Hotels in downtown Canonsburg have bistros and cafes on their first floors, so guests don't have to leave the building to enjoy a satisfying meal. These eateries are open to the public as well.
More Cities Nearby Canonsburg
Explore the best restaurants near you