Treat your taste buds: Explore Lakewood restaurants.
sarita a restaurant
Booked 18 times today
We had a great dinner at Serita with outstanding service from Corey and Hallie. The short ribs were excellent as was the rib eye special. Lobster nachos are a favorite. We will be back! More

OpenTable Diner -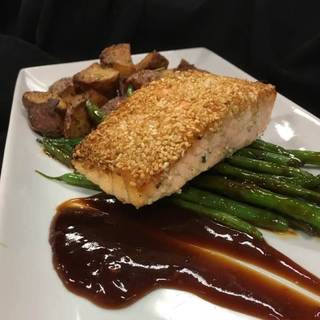 Agostino's / Sushi Rock
Booked 4 times today
Agostinos Sushi Rock is a unique combination of two of my favorite types of food. I will definitely be back and highly recommend this place. More

OpenTable Diner -
Discover Lakewood
Lakewood, a picturesque town on the shore of Lake Erie, offers a wide variety of dining options. Several upscale restaurants are located on or near the lake for both amazing food and amazing views. If you're looking for an informal setting, there are several pubs offering unique takes on American classics, like grilled cheese sandwiches and burgers. It's not all American cuisine, however. Local favorites also include Mexican, Latin American, and Italian restaurants. If you're thirsty, several restaurants offer a large variety of beers on tap. If you need a sweet treat or a cup of joe, Lakewood has a number of coffee and doughnut shops to satisfy your cravings.
More Cities Nearby Lakewood
What's your craving? Search by cuisine
Explore the best restaurants near you