Popular Neighborhoods
Dine in the most popular neighborhoods
Treat your taste buds: Explore Glen Park restaurants.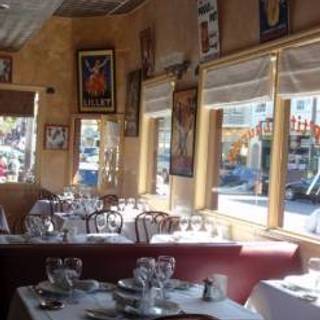 Le P'tit Laurent
Booked 29 times today
This is a wonderful, authentic, neighborhood French bistro. Nice bar. Great food! Love this place. More

OpenTable Diner -
Discover Glen Park
Want to get away from the city chaos for a second? Glen Park is off the beaten path, located in between the Outer Mission, Noe Valley, and Bernal Heights. From cozy coffee shops to classic diners, there are abundant options to fuel up before hitting the countless trails and lushly forested hillsides in the area. This is a gentle neighborhood, and the dining options follow suit with mom-and-pop shops and old school Italian restaurants epitomizing the secluded village allure.
More Neighborhoods Nearby Glen Park
Explore the best restaurants near you