Treat your taste buds: Explore Longmont restaurants.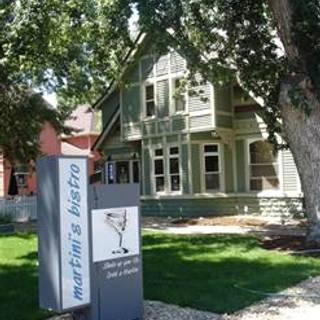 Martini's Bistro
Booked 8 times today
Food was amazing, all the seafood was wonderful! Martini's were delicious and the selection is perfect. More

OpenTable Diner -
Gondolier Italian Eatery-Longmont
Booked 5 times today
Very comfortable, good food, and quick service. Love the wine on tap! More

OpenTable Diner -
Discover Longmont
Nestled near Rocky Mountain National Park, Longmont is a foodie haven. The restaurants in Longmont attract both locals and national park tourists. Beer and breakfast are both big here, although not necessarily at the same time. The award-winning, locally made beer is known throughout the state. Breakfast hours start early, and the dishes hit the spot whether you prefer your morning meals savory or sweet. As for dinner foods, there's a world of flavors packed into Longmont. Pick from Japanese noodles, Southern U.S. barbecue, or Italian pasta with an extensive lineup of sauce options. Pubs and bistros with burgers and sandwiches are other fine dinner options, especially when you want to settle in for a cozy and casual meal with friends.
Neighborhoods Nearby Longmont
More Neighborhoods Nearby Longmont
Explore the best restaurants near you