Treat your taste buds: Explore Rock Hall restaurants.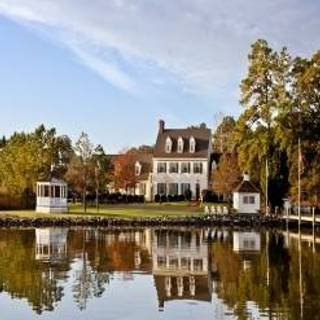 Osprey Point Restaurant
Booked 1 time today
The Bread pudding is the best I've ever had! The staff were warm and friendly. More

OpenTable Diner -
Discover Rock Hall
Referred to as the "Pearl of the Chesapeake," Rock Hall offers many great places to eat oysters, crabs and rockfish in locations that pay tribute to East Shore's heritage as a lively fishing community. Many restaurants have a laid-back vibe, and they are easily accessible by bike, boat or the Rock Hall Trolley. Local dining establishments take advantage of beautiful harbor views by providing outdoor dining options. Diners can also patronize fine dining restaurants that serve prime rib, scallops and fish fillets. Visitors and residents in Rock Hall can also enjoy outstanding German food, including sausage, wiener schnitzel and duck salad. Those who crave other types of food can enjoy delicious Mexican and Italian cuisine.
Neighborhoods Nearby Rock Hall
More Neighborhoods Nearby Rock Hall
Explore the best restaurants near you