The Woodlands Restaurants
Make a free reservation
Treat your taste buds: Explore The Woodlands restaurants.
Specials at top restaurants in Houston
Great meals at great prices
Peli Peli - Katy
Booked 17 times today
There was a birthday party of my relative and we went to peli peli again as to the most delightful place we encountered some time ago. I never thought that it would be so amazing service provided. There were 2 managers working that day and one of them brought us a bday cake which was beautifully decorated with a real flower and sang happy bday song so awesome that all the customer applauded! We were also served a special bday drink before the appetizers and main dishes came! It was an overwhelming experience one more time. Thank you! More

OpenTable Diner -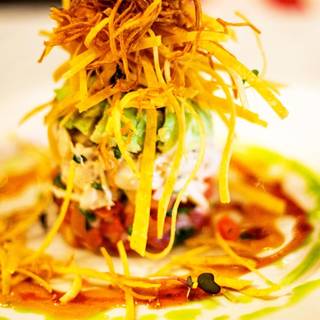 Ruggles Black Restaurant
Booked 5 times today
Food astounding! Ambiance 5 star! Had Crab Tower, the Brussel Sprouts, and Tandoori Chicken WERE ALL WONDERFUL! More

OpenTable Diner -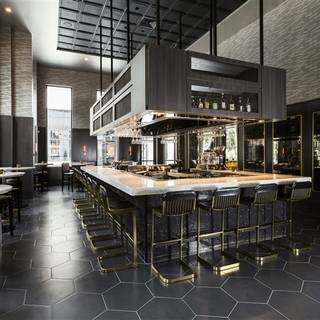 Potente
Booked 7 times today
Great food and wine. Better service. Beautiful build out. Worth the trip. More

OpenTable Diner -
Diners' Choice Winners: Best Overall
The Woodlands's best restaurants based upon thousands of OpenTable diner reviews
New to OpenTable
The Woodlands restaurants that recently joined the OpenTable network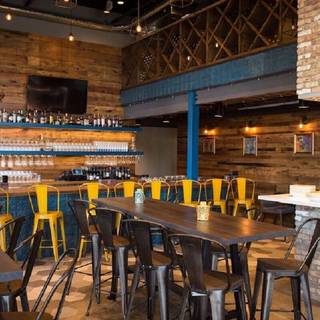 Broken Barrel
Booked 2 times today
Broken Barrel opened early 2017 at Hughes Landing, will be serving lunch, happy hour, brunch, and dinner. Offering shareable plates, fresh cheeses, and charcuterie along with a diverse wine list and a full bar menu in a warm, fresh and modern environment.More
Discover The Woodlands
Cuisine in The Woodlands has evolved into an array of fusion dishes over the past few decades. At an intersection between American and international cultures, this neighborhood is one of the top places in Houston to try new entrees and desserts. Baked potato soup is a signature comfort meal in The Woodlands. Usually garnished with green onions and a drizzle of cheese curd, this dish has spread throughout Houston as a favorite. Buffalo wings are also staples in The Woodlands. Because the area is so heavily influenced by South American cultures, you can always find spicy sauces to accompany these appetizers. On Main Street, a tight alleyway of kitchens and restaurants is home to some of the top bistros in the state. Whether you're house shopping or hitting the water park, you can end the day with a great meal in this charming part of Houston.
The Woodlands Neighborhoods
More The Woodlands Neighborhoods