Popular Neighborhoods
Dine in the most popular neighborhoods
Treat your taste buds: Explore Rogers Park restaurants.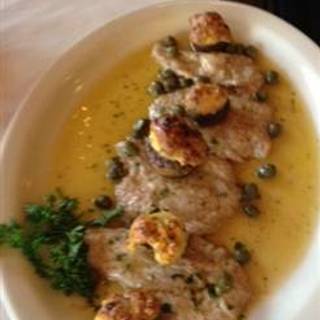 Via Veneto
Booked 1 time today
Standard Italian fare. Pretty good. I will go back. More

OpenTable Diner -
What an amazing little place. The staff was extremely friendly and the food was great. We will definitely be going back. More

OpenTable Diner -
White Castle - Chicago - N Ridge Ave
Booked 5 times today
Prepare yourself for a one day only Castle experience! With the sweet scent of sliders steaming in the air, the romantic environment makes for an evening of delicious dining, complete with tableside service and an exclusive menu. It's the same exceptional crave-tastic cuisine, but with an oh-so-steamy twist that'll give you all the heart-eyed emojis.

So go ahead and give the special Cravers in your life the royal treatment at White Castle on the 14th. Because everyone wants to hear those three little words: We're. Getting. Sliders.

P.S. Here are a few lines to help set the mood - FREE OF CHARGE:

"I only have fries for you"
"Mozzstix & chill?"
"You're my crave-orite"
"I'd put a Chicken Ring on it"
More
Discover North of Foster/Rogers Park
At the far northern edge of Chicago, Rogers Park is a diverse neighborhood with an equally diverse dining scene. This area offers a staggering number of restaurants for diners to choose from. Staples like burgers and pizza are easy to find, but so are cuisines ranging from Mexican to Ethiopian. Try Peruvian dishes like lomo saltado, fill up on Cajun classics, or tuck into Korean fusion food with a dose of spicy, funky kimchi. Rogers Park is also home to some solid choices for vegetarians and vegans. In addition, there are many fast casual spots and late night options, thanks to the local college population.
More Neighborhoods Nearby Rogers Park
Explore the best restaurants near you