Treat your taste buds: Explore Fallbrook restaurants.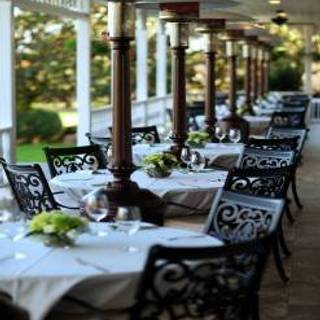 The Veranda Restaurant
Booked 7 times today
Crystal was excellent. We enjoy the food, atmosphere and service every time we go. We love it. More

OpenTable Diner -
Discover Fallbrook
Fallbrook treats residents and visitors to a small-town experience and provides an escape from stressful city life. Nestled between the Pacific Ocean and the Cleveland National Forest, area restaurants serve organic and locally grown ingredients as well as fresh seafood. Coffee shops, quaint cafes and sandwich and burger spots provide relaxing options that help customers enjoy the slow pace of Fallbrook, while bistros in the area feature steaks and Italian cuisine. Mingling with the bistros, Mexican and Southwestern restaurants celebrate the art and culture of the town. Even though Fallbrook is a quiet town, nightly changing menus accompany cocktails, beer, and wine at local bars and pubs to add thrills to the city's nightlife.
More Cities Nearby Fallbrook
Explore the best restaurants near you