Join us as we look at some of the biggest dining trends of 2020. Today, it's all about cannabis and CBD in restaurants – read on, then download our Year in Review infographic here.
It's easy to be confused when it comes to cannabis – understanding the plants, chemical compounds, and laws can all be a bit complicated. But one thing is perfectly clear: the popularity and accessibility of cannabis is on the rise. 
New Frontier Data predicts that in 2020, legal marijuana sales will earn over $19 billion in the US and Canada. With up to another dozen states anticipating legalization of recreational marijuana in 2020 according to industry publication Marijuana Business Daily, it's a good time to see where we've been and where we might be headed. Read on to learn what's on the menu when it comes to cannabis and restaurants. 
The lowdown
Cannabis is a flowering plant, and hemp is cannabis cultivated for non-drug use with very little THC, the main psychoactive compound. Another cannabinoid, called cannabidiol (CBD) is not psychoactive, but has been said to offer medically useful properties (how the compounds work together is still being studied).
According to the US Federal Controlled Substances Act, marijuana and cannabis are considered "controlled substances," and are illegal to possess for any purpose. However, many states have passed laws allowing for medicinal or recreational use of cannabis. 
The 2018 farm bill legalized hemp, although according to the FDA it is currently illegal to market CBD (even CBD derived from hemp) by adding it to food or labeling it as a dietary supplement.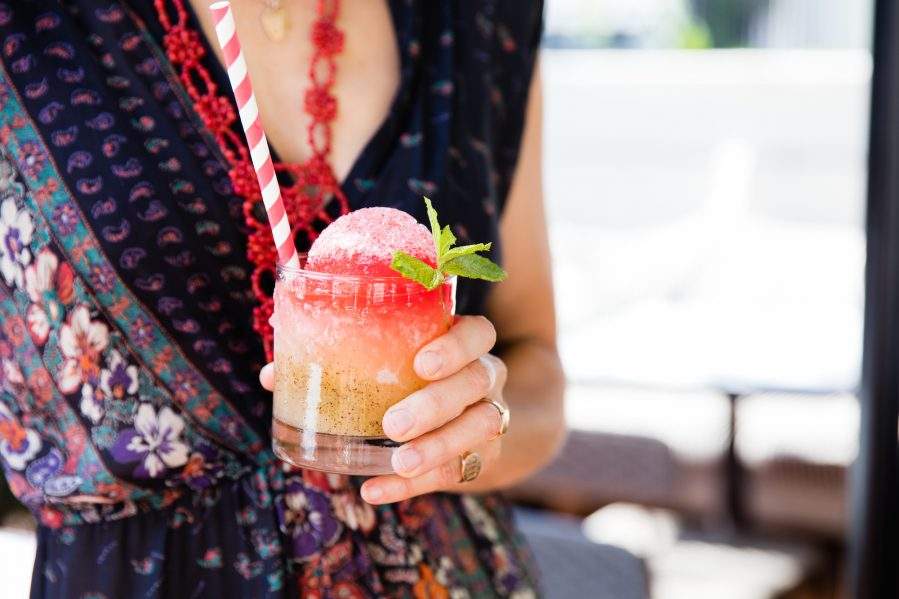 On the menu
In 2018, following the passage of the farm bill, some restaurants began adding CBD to drinks. We covered two restaurants in southern California featuring cannabis cocktails on the menu, Gracias Madre in Los Angeles and Madison in San Diego. When we caught up with those restaurants this time around, we found that CBD is long gone. CBD is also gone from the menu at Havana Beach and 5th and Mad on the East Coast, places we featured in a 2018 story. 
That's because FDA Commissioner Scott Gottleib stated in a speech that "it remains unlawful to introduce food containing added cannabidiol, also known as CBD, or the psychoactive compound THC, into interstate commerce, or to market CBD or THC products as dietary supplements." 
He went on to explain that both CBD and THC are active ingredients in FDA-approved drugs, and both substances have been the subject of substantial clinical investigations: "For CBD to be legally marketed as an ingredient in a food or dietary supplement, the law requires that the FDA first would need to issue a regulation to permit such marketing." 
As a result, most recreational marijuana dining and drinking options remain somewhat underground at this point. Private caterers such as Elevation VIP Catering have gained publicity for hosting cannabis events and a quick search for "CBD pop-up dinner" yields plenty of results. 
In 2019, Georgia restaurants, coffeehouses, and bars removed CBD-infused items once Georgia Agriculture Commissioner Gary Black issued a warning that CBD remains barred from food and drinks. This followed on the heels of New York removing CBD from menus, due to a health department crackdown. In parts of California, food inspectors also mailed out notices to restaurants and cafes, warning them that CBD was not yet a legal additive to food or drinks and advising them to remove it. 
Clarifying the subject, the California State Attorney General's Office issued a letter dated January 24, 2019 explaining that "although California currently allows the manufacturing and sales of cannabis products (including edibles), the use of industrial hemp as the source of CBD to be added to food products is prohibited." He added that "until the FDA rules that industrial hemp-derived CBD oil and CBD products can be used as a food or California makes a determination that they are safe to use for human and animal consumption, CBD products are not an approved food, food ingredient, food additive, or dietary supplement."
So far, the FDA has approved only one CBD product, a prescription drug product to treat two rare, severe forms of epilepsy. In a document titled "What You Need to Know (And What We're Working to Find Out) About Products Containing Cannabis or Cannabis-derived Compounds, Including CBD," the FDA notes that they have seen only limited data about CBD safety and that the data points to real risks that need to be considered before taking CBD for any reason. 
In particular, the FDA says, "CBD has the potential to harm you, and harm can happen even before you become aware of it." The department goes on to note that it can cause liver injury and affect the metabolism of other drugs, causing serious side effects, and that the use of CBD with alcohol or other Central Nervous System depressants increases the risk of sedation and drowsiness, which can lead to injuries.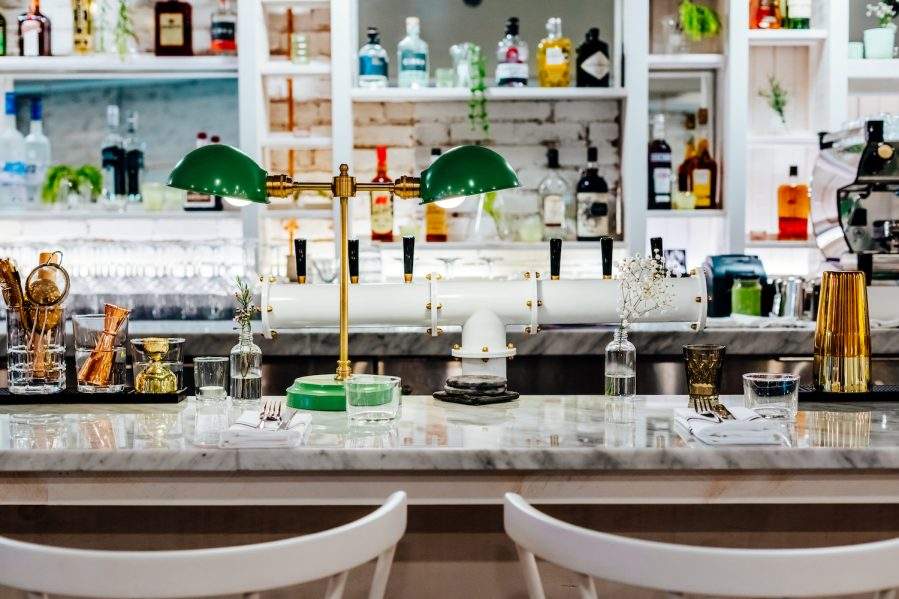 What next?
"It's a squidgy area – it's confusing to us too!" says Rachel Farr, corporate law partner at Denver-based law firm Messner Reeves LLP. She says there are multiple regulatory layers and enforcement priorities between states, but underscores that cannabis is a gray area, especially for restaurants. Still, Farr explains, "The FDA has made it abundantly clear that they don't approve of it used in any way." 
Farr's colleague John Shunk, who focuses on labor and employment law, adds, "It's difficult to predict the direction that government agencies will go — at the state or federal level. Given that we're talking about consumption, if the FDA says it's unsafe, that could cause a lot of litigation. The bottom line is: proceed at your own peril." 
When asked when we might see cannabis return to the menu, Farr says that though the cannabis industry has been moving forward (especially at the state level), issues still need to be resolved. She believes the primary consideration is at the federal level — the FDA has made arguments against the use of CBD as both a dietary supplement and a food additive, she says. "So it is unclear which is the best path forward for achieving any federal-level approvals. That's uncharted territory." 
In other words? Stay tuned.