A meal at Library II has always been a very interactive experience. Once seated in the dim, bookshelf-lined dining room of the New Jersey steakhouse, diners do not simply wait for the arrival of their server; instead they make their way up to a kitchen window and patiently queue to place orders for cuts of prime rib, filet, and steak on a stick directly with cooks. From there, they're off to the restaurant's crown jewel, a sprawling, backlit salad bar filled with everything from wheels of cheese and baskets of bread to fresh fruits, vegetables, and composed salads. 
In pre-pandemic times, the only real worry associated with a trip to Library II was filling up at the salad bar before your New York strip and loaded baked potato landed on the table. But back in March of 2020, serve-yourself concepts like Library II and all manner of buffet-style dining came to an abrupt standstill as everyone adjusted to the onslaught of new safety precautions restaurants were suddenly facing.
It made for a long year, with some businesses having to do away with their decades-old serving models, and others just shuttering entirely to weather the storm. But with restrictions lifting around the country, diners are ready to sidle back up to the buffet again. And restaurants are ready to get back to their original business models, with new safety precautions in place for the current moment.
A short-term solution
Prior to a recent full capacity reopening, Chima, a national chain of churrascarias, or Brazilian steakhouses, encountered more than a few bumps in the road. "Dining at Chima is all about human interaction," says Jackie Gorecki, the restaurant's Philadelphia-based sales and event manager. Between the ample serve-yourself salad bar that kicks off meals at Chima and the gauchos that hand-slice cuts of meat tableside, contactless wasn't a concept that translated into the realm of Brazilian steakhouse eating.
As restrictions lifted, locations of Chima and Library II eased back into dine-in with increased sanitation measures and attendants that acted as go-betweens for customers and their sorely missed, endless trips to the salad bar. 
"We put up a barrier around the salad bar and hired individuals primarily to make salads," recalls Angelique Menchen, a manager at Library II for 30 years. Sure the familiar bounty of the salad bar was visible, but up until the end of May, the act of filling one's own plate was a no-go.
It wasn't the most ideal solution, though: As indoor dining returned, customers were definitely missing the hands-on trips to the steakhouse's storied salad bar, Menchen says. "A few said they were a little irritated not to be able to fill their plates up."
Similarly, Chima's Philadelphia location was a rollercoaster of reopenings and subsequent closures due to local government regulations. Face shields, gloves, masks, and temperature checks became par for the course, as did salad bar proxies, a part of the meal that customers weren't exactly thrilled with. "People are familiar with the Chima dining experience," Gorecki said, noting that the self service aspect of the meal is a big draw for regular diners.
That kind of compromise just didn't work for some operators. Bacchanal, the flagship Las Vegas buffet in Caesars Palace, closed its doors on March 16, 2020 — and didn't reopen until May 20, 2021. This extended closure wasn't anything that chef Josh Grimes could have predicted, but for him, there is no in-between with this kind of dining. While other buffets made do with workarounds like plated small dishes, Grimes didn't get on board.
"With pre-portioned dishes, the buffet experience is lost," he explains. So he and his team sat in wait.
A glorious return to self-serve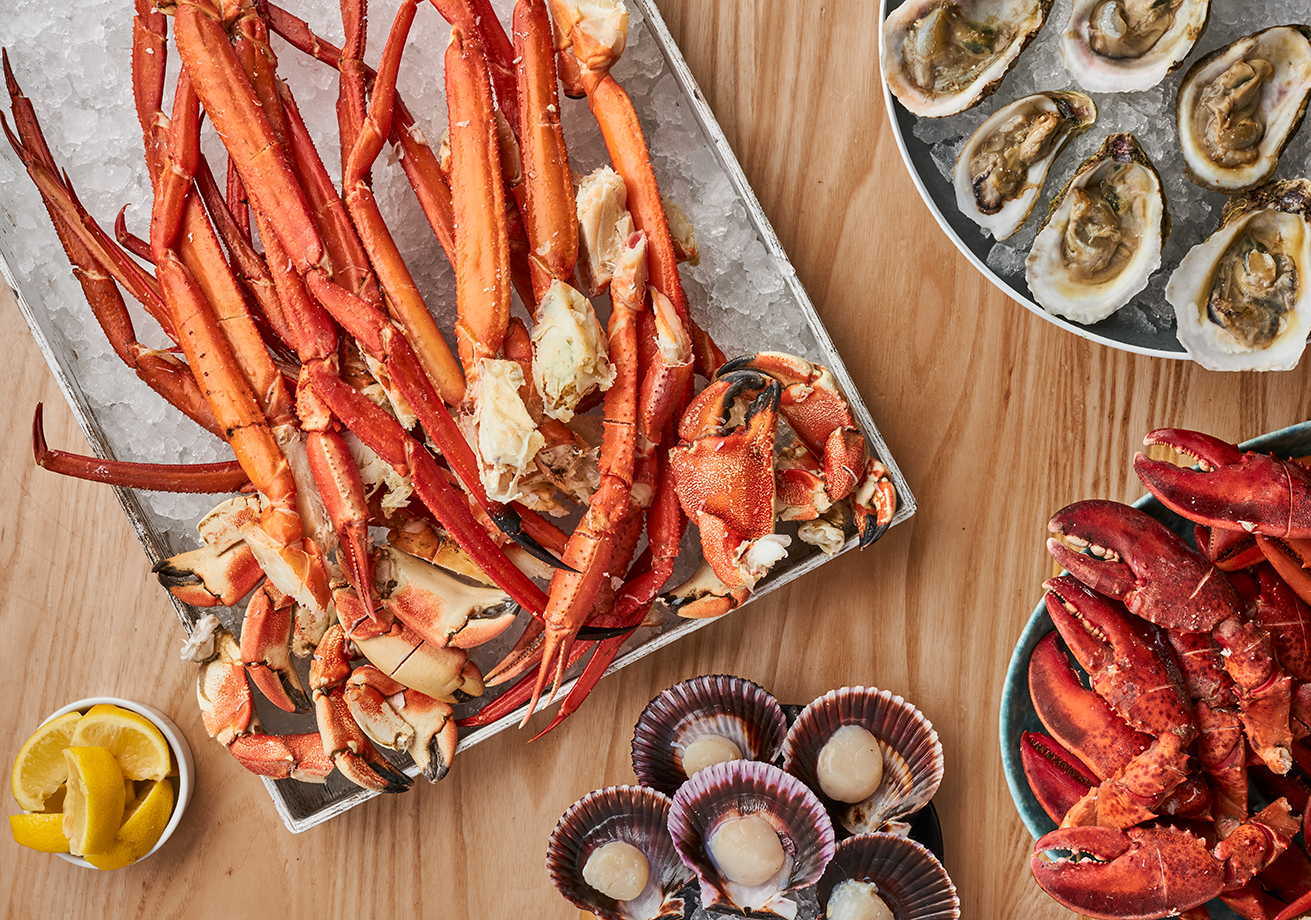 Similar to Chima, Grimes and the Bacchanal staff readied for multiple reopening dates only to have the operation put on pause at the last minute. 
For all of the false starts and frustration that the past year has brought to the table, Grimes has retained a remarkably positive outlook. Planned September and December 2020 openings gave him and his staff a chance to reinvent the buffet. When Bacchanal opened its doors at the end of May, the kitchen had two full seasonal menus fleshed out, complete with a revised outlook on buffet eating.
"It flows and meshes better than it ever has before," says Grimes. An open grill allows people to see their meats being cooked to order, and vegetable-minded diners now have access to more than 90 meatless dishes at any given moment. Along with these new additions, safety measures including sanitizing stations, frequent swapping out of serving utensils, and 90-minute dining windows have been implemented.
For all of the apprehension around serve-yourself dining during the pandemic, the overall consensus is that returning diners have been incredibly enthusiastic to get back to the salad bar and buffet. "Since we opened, it's been business as usual," says Menchen. 
In Grimes's estimation, everything aligned to sustain the buffet environment and his diners couldn't be happier.
"'Covid, what?'" Grimes exclaims, playfully mimicking eager customers getting back to the new buffet normal. "'I can finally pile my plate to the ceiling with endless mac and cheese and crab legs!'"