Treat your taste buds: Explore Poulsbo restaurants.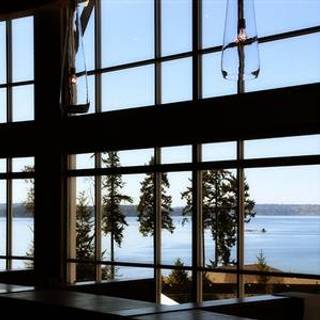 The Clearwater
Booked 4 times today
As usual, great service, beautiful view, and wonderful food. They put sushi on the menu ! More

OpenTable Diner -
Discover Poulsbo
Poulsbo, Washington is renowned for its Scandinavian heritage and the popular downtown tourist area known as "Little Norway." While the facades in the neighborhood reflect the Old World, the food of the area is highly contemporary. Of course, Norwegian food isn't hard to find, whether you want to snack on a traditional kringla or enjoy some expertly cooked Norwegian mackerel. But this idyllic harbor town offers a lot more than mackerel, with several top-rated fish houses offering everything from Friday night fries to more upscale seafood. Scandinavian food and fish are hardly a surprise here. What does surprise most visitors is the abundance of authentic Mexican cuisine with more than one taqueria tucked into the historic district.
More Cities Nearby Poulsbo
Explore the best restaurants near you