Treat your taste buds: Explore Clifton restaurants.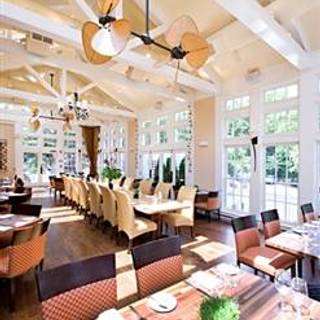 Trummer's on Main
Booked 57 times today
Received a gift certificate as a wedding gift. Clifton is a bit of a hike but was pleasantly surprised by the elegant dining, good food, and very attentive service and hospitality of the restaurant staff and ownership. This combination is hard to find these days. I will patronize Trummer again and recommend it to all. More

OpenTable Diner -
Discover Clifton
For a little slice of Americana, you can give the restaurants of Clifton a taste. The small incorporated town is in fairly close proximity to Washington D.C. When it comes to cuisine, Clifton certainly shines; in addition to the hundreds of classic American traditional eateries in town, Clifton also offers several Asian restaurants and is known for its high-quality pizzerias. If you're looking for fresh produce and locally sourced foods, Clifton's farmers' market has everything you need. For a morning delight, Clifton also has an excellent café where you can enjoy a pastry or two with a cup of top-notch coffee.
More Cities Nearby Clifton
Explore the best restaurants near you