Treat your taste buds: Explore Port Ludlow restaurants.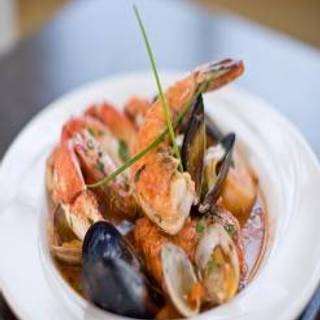 The Fireside Restaurant, Waterfront Dining
Booked 2 times today
We came for a special birthday dinner and it did not disappoint. The food was fabulous and the location, breathtaking. Would highly recommend and can't wait to come back. More

OpenTable Diner -
Discover Port Ludlow
With amazing views of the Olympic mountains, a pristine bay, sandy beaches and great dining options, Port Ludlow sits on the west side of the Hood Canal Floating Bridge. The relative isolation of the town makes it attractive to residents and vacationers and ensures a variety of farm- and sea-fresh fare in the local restaurants. From cozy American traditional foods to pizza, brunch, breakfast and upscale seafood dining, Port Ludlow has delicious choices for everyone. Pacific Northwest specialties are easy to find in this port town. Enjoy fresh salmon in season, local steelhead and Hood Canal oysters at Port Ludlow restaurants. The main draw for Port Ludlow dining could be its special combination: fresh, local food in a sleepy, serene atmosphere.
Neighborhoods Nearby Port Ludlow
More Neighborhoods Nearby Port Ludlow
Explore the best restaurants near you