Treat your taste buds: Explore Winters restaurants.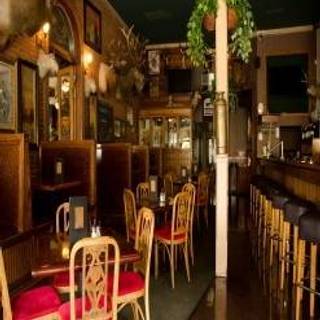 Buckhorn Steakhouse
Booked 59 times today
Was visiting family in Vacaville and drove over to Winters to dine at Buckhorn. Great experience! More

OpenTable Diner -
Discover Winters
Enjoy the Central Valley desert in all its splendor when traveling through the Sacramento area. The neighborhood of Winters offers an array of dining options to savor. Comfort foods are an absolute must when visiting this desert town that specializes in classic American dishes like steak and potatoes along with short ribs. Restaurants in Winters also serve Mexican food staples like enchiladas, burritos and tacos. There is something for Italian cuisine lovers as well, with family-friendly and more elegant establishments offering signature dishes like lasagna and spaghetti Bolognese. Of course, there is always the option of indulging in a good, old-fashioned American hamburger.
Neighborhoods Nearby Winters
More Neighborhoods Nearby Winters
What's your craving? Search by cuisine
Explore the best restaurants near you