Treat your taste buds: Explore Warren restaurants.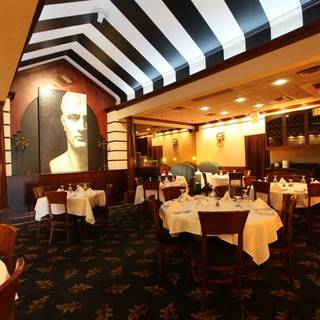 Andiamo Warren
Booked 4 times today
Delicious meal and excellent service. This is our favorite of all the Andiomo locations. More

OpenTable Diner -
Discover Warren
Warren is a beautiful city that has a wonderful selection of restaurants, cafes, and bars. Detroit-Style Pizza is a common food that the locals can't seem to get enough of; fortunately, it can be found at any of the area's many pizzerias. Be sure to also try the whitefish dishes that are available at many seafood, American, and Italian restaurants in the area. If you are looking for a meal that offers a bit more of a kick, you could stop into any of the Mexican or Chinese restaurants and try a dish with some guacamole or some Pad Thai. While spending a day on the town, stop by one of the area's cafes for a quick lunch with a light kale salad.
More Neighborhoods Nearby Warren
Explore the best restaurants near you