Treat your taste buds: Explore Utica restaurants.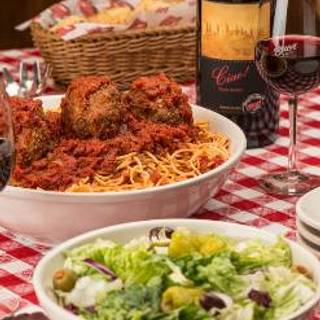 Buca di Beppo - Utica
Booked 2 times today
The food was amazing. My boyfriend and I will definitely be back soon! The waitress forgot to bring out our bread until after her appetizer, but she was very friendly, definitely did not change my decision to return. More

OpenTable Diner -
Good food for the price, a little skimpy on the quantities of fries. Wrong order for my wife but she tried the sweet potato fries and liked them, so no harm no foul. Kids liked their food and the different lemonade selections. Will go again sometime. More

OpenTable Diner -
Discover Utica
Utica is a suburb of Detroit that is well-known for its large and forested River Bends Park, which features disc golf courses, paved trails, and archery ranges for bow and arrow and clay targets. Near the busy Lakeside Mall, there are several upscale Italian restaurants featuring fettucini alfredo, tiramisu, and espresso. The area is home to many people of German descent. This is reflected in the many small restaurants that offer grilled bratwurst accompanied by sauerkraut. At the local bakeries, the pastries also demonstrate the area's rich German and Polish heritage. You'll find strudel and paczki filled with apple, cherry, lemon, raspberry, and cream fillings. The bakeries also serve other specialty breads from these areas of Europe, including challah, rye, and traditional sourdough loaves.
Explore the best restaurants near you