Treat your taste buds: Explore Farmington Hills restaurants.
Farmington Hills Restaurants
Benihana - Farmington Hills
Booked 45 times today
We had a wonderful time. Our chef Edgar was amazing! More

OpenTable Diner -
Delicious food. Unfortunately, every dish contains some or a lot of cilantro. Nevertheless, I enjoyed my meal. I especially enjoyed the peaceful, quiet atmosphere, in which my dining companion and I were able to converse in normal tones. Lovely! More

OpenTable Diner -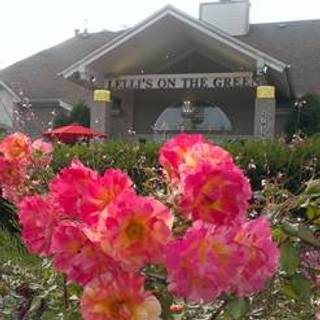 Steven Lelli's on the Green
Booked 11 times today
We were celebrating a special birthday & requested a booth. We were seated at booth #52 for 2. It was opposite the bar, cozy & romantic. Our server was Marie, & she was excellent! I would recommend the restaurant, although it is pricey, it is worth doing for special occasions. I would request the booth & the server. The food was excellent! More

OpenTable Diner -
Discover Farmington Hills
Farmington Hills is an affluent community in Oakland County and a suburb of Detroit. Well-known for its beautifully maintained country clubs, it is also home to many chic coffee houses and tea rooms. Sunday brunch is one of the most popular times to go out, and you'll find lines out the door waiting to sample the omelet bars, fresh fruit, and pastries. You'll find a variety of upscale restaurants here, including Italian and Mexican fare. A growing Latin American population has spurred a rapid growth of family-owned and operated casual diners with specialties such as pozole, tacos al pastor, and huevos rancheros. The community also has a growing population from India that has brought with it buffet-style restaurants with offerings such as curried chicken and tamarind-flavored dishes.
More Cities Nearby Farmington Hills
Explore the best restaurants near you