Treat your taste buds: Explore Westfield (Indiana) restaurants.
Westfield (Indiana) Restaurants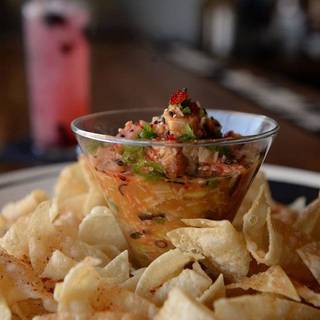 Chiba - Westfield Indiana
Booked 4 times today
Good food great service. Sad that my review must include the area outside the restaurant. Parking is very limited. Oddly placed and very tight to maneuver around what is available. Patrons forced to walk the street with limited lighting and no snow removal from any sidewalks. The night we went, it was icy and hard to get into and out of the restaurant and parking. We enjoyed everything about the actual restaurant. But the people in charge of the City controlling this area need to decide if they want a tax base making money there. If not then the facilities need to move to Carmel. More

OpenTable Diner -
J. Razzo's 2
Booked 1 time today
We love J Razzo2! It's absolutely our favorite Westfield restaurant, bar none! The authentic Italian menu is amazing, the servers are excellent, and the wine list and cocktails are unbeatable. We never feel rushed to leave, and it's a friendly environment for our children, too! More

OpenTable Diner -
Discover Westfield
As a wealthy, professional suburb north of Indianapolis, Westfield offers a high standard of living and exceptional schools for its residents. Eateries welcome both locals and those visiting the Midwest city with a variety of flavors. For those looking for a relaxing, homey spot, visit a diner specializing in breakfast favorites and lunchtime standbys like sandwiches, burgers, and salads. Are you committed to farm-to-fork dining? Restaurants that share your commitment offer a locally sourced seasonal menu that could include pan-seared pork chops and sautéed shrimp with diced tomatoes. If you're just in the mood for a good old-fashioned pizza, you'll find gourmet pies in Westfield next to traditional favorites.
More Cities Nearby Westfield (Indiana)
Explore the best restaurants near you