Treat your taste buds: Explore Muncie restaurants.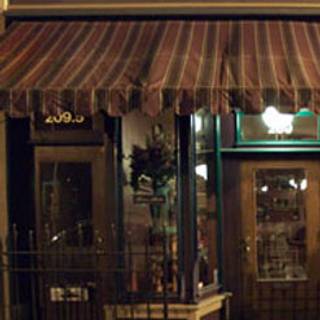 Vera Mae's Bistro
Booked 9 times today
The food was excellent, the atmosphere was very nice and I especially like the live piano music! More

OpenTable Diner -
Discover Muncie
About an hour northeast of Indianapolis, Muncie caters to the college crowd, small-town locals, and visitors from afar when it comes to eating establishments. If you're looking for standard fast food or familiar chain restaurants of just about any stripe, you'll find them in Muncie. Be sure to check out lesser-known local spots, like a family-based Thai diner sharing generations-old recipes and a Middle Eastern bistro featuring platters, dips and shared plates. It's easy to find a spacious eatery with old-fashioned American favorites, like burgers, pizzas and sandwiches as well as classic and modern Italian favorites, like spaghetti and pasta entrees. If you're looking for a combination of good food and good entertainment, visit an intimate cafe featuring live jazz.
More Cities Nearby Muncie
Explore the best restaurants near you