Treat your taste buds: Explore University of Houston restaurants.
University of Houston Restaurants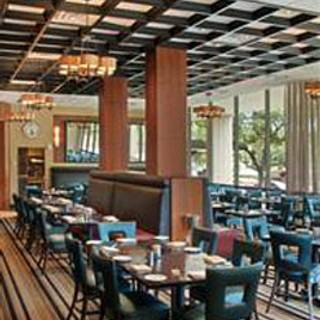 Eric's-Univ of Houston-Hilton College
Booked 4 times today
Standard American menu...a few appetizers, soups, salads....steak, salmón and chicken. Nothing unusual, but certainly covered the bases and food was well prepared and presented. The service was quick and friendly. More

OpenTable Diner -
Discover University of Houston
Known locally as the Third Ward, the neighborhood around the University of Houston boasts eclectic cuisines. You will find waffle restaurants, sandwich emporiums, and great barbecue priced for a student budget. The area is also home to many great Mexican and Tex-Mex eateries. Not in the mood for tacos? Consider ordering the pato crujiente, a crispy duck entrée common to Oaxacan cooking. The neighborhood also sports some fine Cajun eateries featuring crawfish and other Gulf-Coast staples. For dessert, locals and visitors can sample kolaches, an Eastern European derived pastry, or opt for American favorites such as pie and milkshakes.
More Neighborhoods Nearby University of Houston
What's your craving? Search by cuisine
Explore the best restaurants near you