Treat your taste buds: Explore Key Largo restaurants.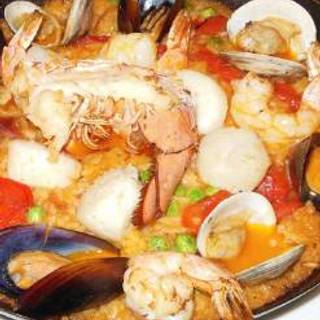 Pilot House Restaurant
Booked 1 time today
Our server Maddy was OUTSTANDING! She knew the menu inside and out and suggested our entrée and it was fabulous. It was the Fish Platter and we had the oysters rockerfeller as well. They were perfect. We will definitely be back. More

OpenTable Diner -
Discover Key Largo
Key Largo's cuisine is dominated by seafood. Florida spiny lobster, tuna, and even swordfish all play center stage. For the more adventurous eater, alligator ribs and sausage are worth a taste; locals say it tastes like chicken or pork. Cajun cooks will use tail meat from 4- or 5-foot gators, which offer the most tender meat. Florida's historic connection to the Bahamas, Jamaica, and Latin America is reflected in local recipes like conch chowder. Key Largo's many resorts all offer onsite dining with menus reflecting both local and global tastes. Wherever you eat, you'll find key lime pie, the iconic dish of South Florida, on the dessert menu. For any meal with exotic flavors, this pie is the perfect tangy finish.
More Cities Nearby Key Largo
Explore the best restaurants near you