Treat your taste buds: Explore Champions Gate restaurants.
Champions Gate Restaurants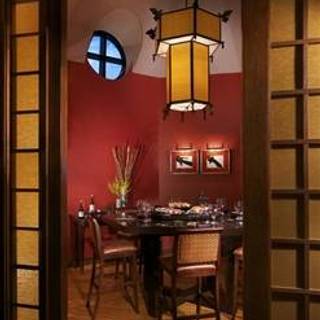 Zen - Omni Orlando Resort at ChampionsGate
Booked 8 times today
Crispy Duck and Pancakes was awful. Chef has removed meat from bones, reconstituted it with flour and then fried. Server even described it looking like 'roadkill' when I asked 'what is that??' I guess they are trying a new way of cooking but honestly, they destroyed what us a classic Asian dish. Very dry, awful. I'd avoid it. Otherwise the rest of the dishes were excellent. The Chinese style ribs were delicious and seafood in a birds nest really very good. Hopefully they get back to preparing Duck the traditional way as we enjoy this restaurant. More

OpenTable Diner -
Trevi's - Omni Orlando Resort at ChampionsGate
Booked 2 times today
Christmas Day buffet was great with lots of choices so everyone found something they liked. The best item was the freshly made donuts with Carmel sauce, enjoyed by everyone. All you can drink champagne and mimosas were a big hit. Our sever was Rob who was very attentive, and friendly. More

OpenTable Diner -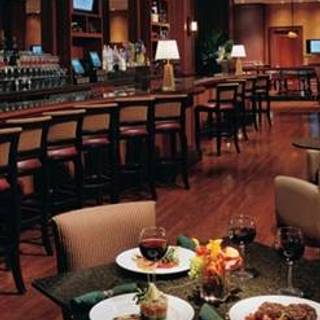 David's Club - Omni Orlando Resort at ChampionsGate
Booked 1 time today
Average with no special recognition. More

OpenTable Diner -
Discover Champions Gate
One of the most welcoming areas in Central Florida, Champions Gate has culinary offerings for all tastes. From pizza to fish and chips to Chinese cuisine, Champions Gate is known to locals as a premier food destination. Seafood lovers will delight in the catch of the day at local seafood restaurants, featuring fresh options straight from the sea. You will find a wide variety of dishes such as pizza or sandwiches all while enjoying the local festivities. Whether you prefer casual or upscale, Champions Gate has much to offer at its many restaurants and resorts. Bistros, breweries and pubs abound in this hidden gem of an Orlando neighborhood.
More Cities Nearby Champions Gate
Explore the best restaurants near you