We're thrilled to introduce a new way for you to search and make restaurant reservations directly through Facebook Messenger. With OpenTable's bot for Messenger, you can make reservations at any of our more than 40,000 restaurants worldwide right in Messenger.
Wish planning a meal with friends was easier? OpenTable's bot for Messenger allows you to search and suggest available restaurants to friends as well as make reservations through the bot without leaving the app. It's an easy, collaborative way to pick the perfect spot for a friend's birthday dinner, a reunion lunch, or an upcoming trip.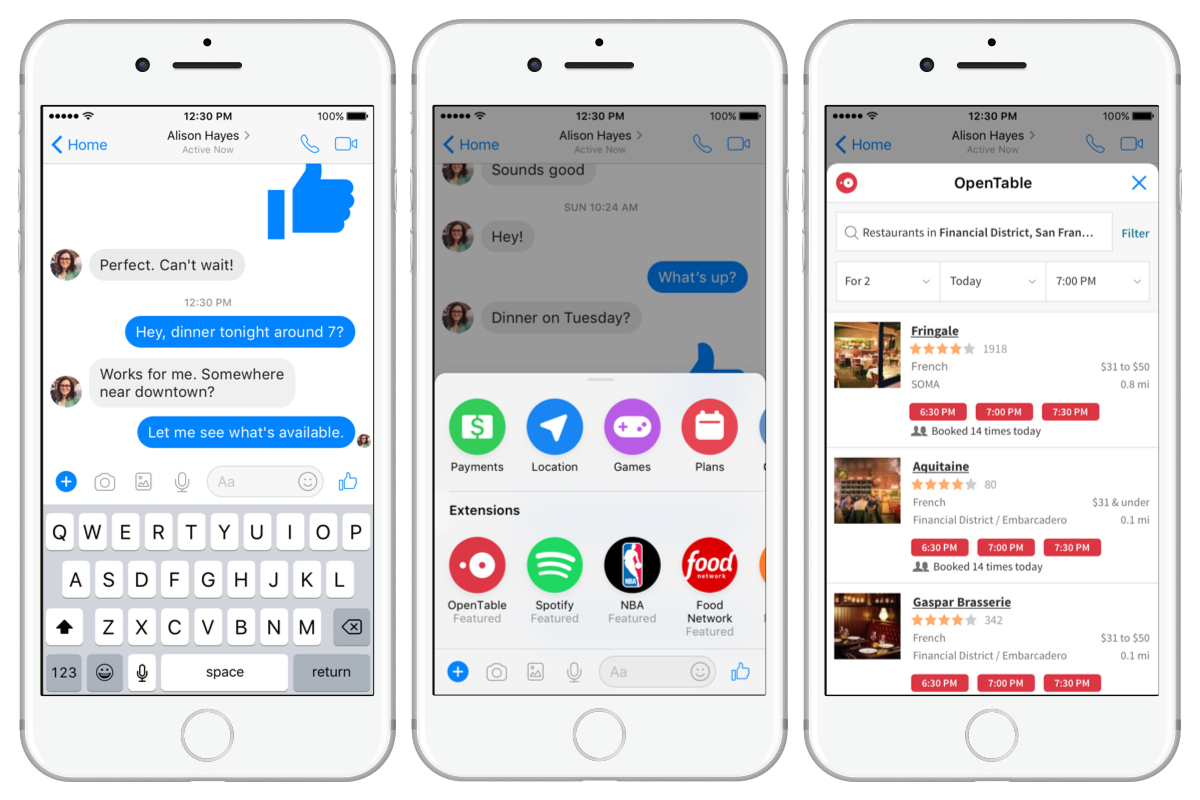 "We're delighted that now our millions of diners will have the ability to plan and book restaurant reservations with their Facebook friends at home and around the world all within Messenger," noted Catherine Porter, Senior Vice President of Strategy and Business Development at OpenTable. "We hope this service helps diners more easily collaborate on dining plans by sharing restaurant suggestions and coordinating a reservation all in one place."
Here's how it works:
From any Messenger conversation, select the OpenTable bot by tapping the + icon on the bottom left of the Messenger app.
Pick an available restaurant to recommend and share with friends.
Once you and your friends have picked where you want to go, book a table.
Share the restaurant reservation confirmation with friends.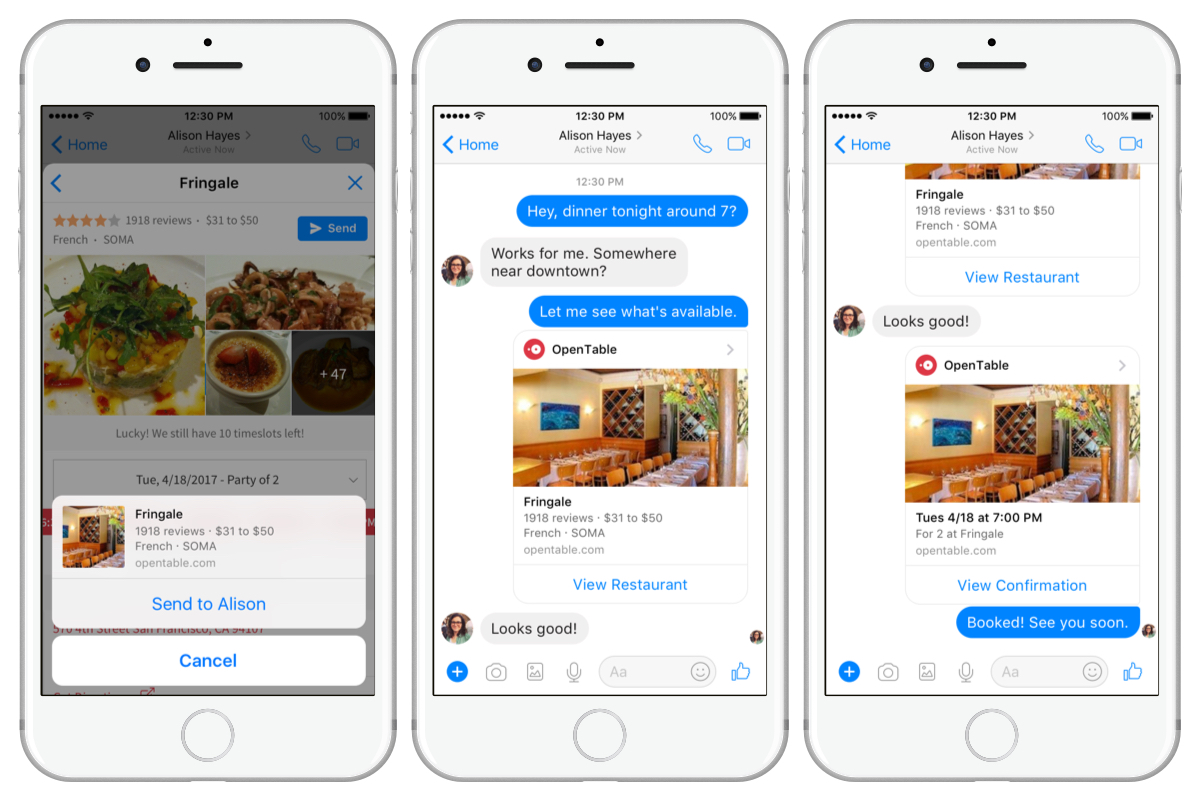 "Dining out is such a social activity and millions of people are already using Messenger and social media to connect with friends to discuss their dining plans. The OpenTable bot for Messenger is a natural extension of this making planning and booking together even easier," added Porter.
Share your experience with OpenTable's bot for Messenger with us here or over on Facebook, G+, Instagram, Pinterest, or Twitter.