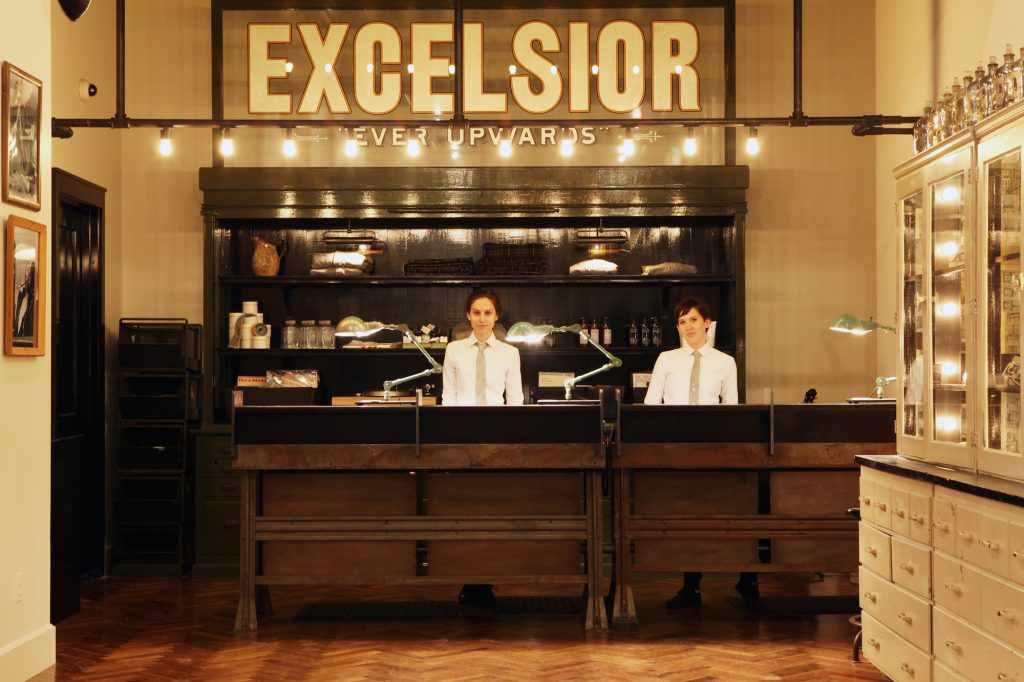 "The days of the lukewarm prime rib and a club sandwich are long gone," said chef Nate Tilden, who opened the restaurant Clyde Common in the Ace Hotel Portland nine years ago. "Hotel guests are more discerning and savvy than before. They travel for food more now than ever. When they are on vacation, they are here to eat."
Nate has a point. Over the past decade, hotels have upped their food game, seeking out serious chefs with a clear point of view. Classic properties like The Four Seasons are partnering with celebrity chefs, and newer brands like Ace and Eventi are curating chef-driven restaurants in their highly-stylized hotels. The result: some of the most exciting restaurants are now located inside hotels.
"The hotel restaurant industry has been steadily evolving from the late '90s, with early players like Bill Kimpton and Ian Schrager who recognized that F&B could be part of the attraction of the hotel," said Robert Mandelbaum, Director of Research Information Services for CBRE Hotels America's Research.
"These operators realized that if they were to contract with a local celebrity chef, then they would not have take on the F&B, which is very management-intensive and not very profitable for hotels. The formula is a win-win, because the restaurant enhances the reputation of the hotel, and the restaurateur is given access not only to dining room revenue, but also to revenue streams from banquets and room service, which are profit centers."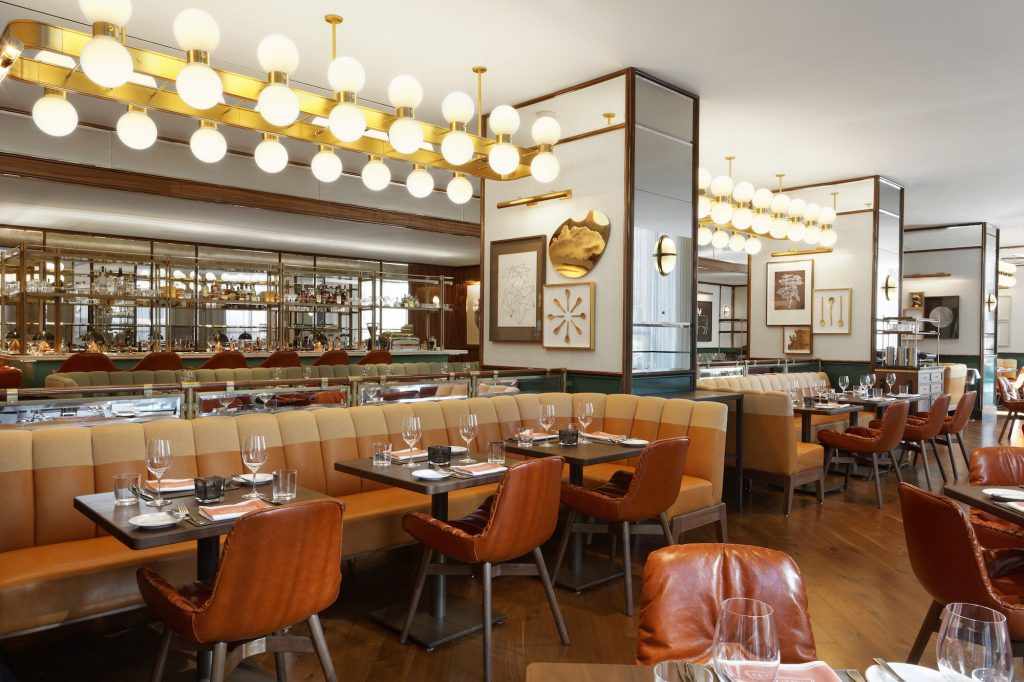 The trend toward chef-driven restaurants as partners, or independent contractors, also puts two different kinds of diner in the seats—the traditional hotel guest, and even more so nowadays, the locals. It's a formula that is proving profitable. Robert points to a 2014 study that showed food and beverage sales increased at a very healthy 6.2 percent pace.
"We believe that hoteliers have begun to adapt their restaurants to appeal not only to in-house guests, but patrons from the local community as well," he said.
At the Four Seasons, the luxury brand operating 424 restaurants and bars in 95 hotels across the world, the hotel restaurant formula has seen a radical revamp.
"The hotel diner has definitely changed over the years," said Chrissy Gamble, Corporate Director of Operations for Four Seasons Hotels. "A big part of the evolution is that people want to eat in more casual restaurants. While 10 years ago we would require a jacket and be a bit more formal with a prix fixe menu of three of four courses, now, obviously, people are not wearing jackets, and they love to share food. We are developing menus for small plates, tapas, and bar food."
This fundamental shift in guest perspective is actually influencing the build-out of Four Seasons properties. Newly developed restaurants will include bars meant for dining, not just drinking. "People like the energy and social atmosphere that's enabled in a casual bar setting," said Chrissy.
It has also influenced the types of restaurants you will find in their properties—chef-driven concepts from Daniel Boulud, Nobu Matsuhisa, Ethan Stowell, Ford Fry, Michael Mina, and more.
"We are signing licensing deals with star chefs and local celebrities," said Chrissy. "Our focus is on developing concepts that are well placed in the market and that appeal to the local community. We like to drive locals to the restaurant, which makes it a lot more attractive to the guests who are staying at the hotel."
Ace Hotel was onto the "locals-want-to-eat-here" concept from the get-go. The company was founded in 1999 by Alexander Calderwood, a rather clairvoyant hipster from Seattle who effectively revolutionized the hotel experience by producing highly-designed, locally-influenced spaces and partnering with up-and-coming chefs to create destination dining. Ace now operates in eight cities.
Their vision, that chef-driven restaurants with a strong point of view were ripe for the hotel market, has now become standard language in the hotel dialogue.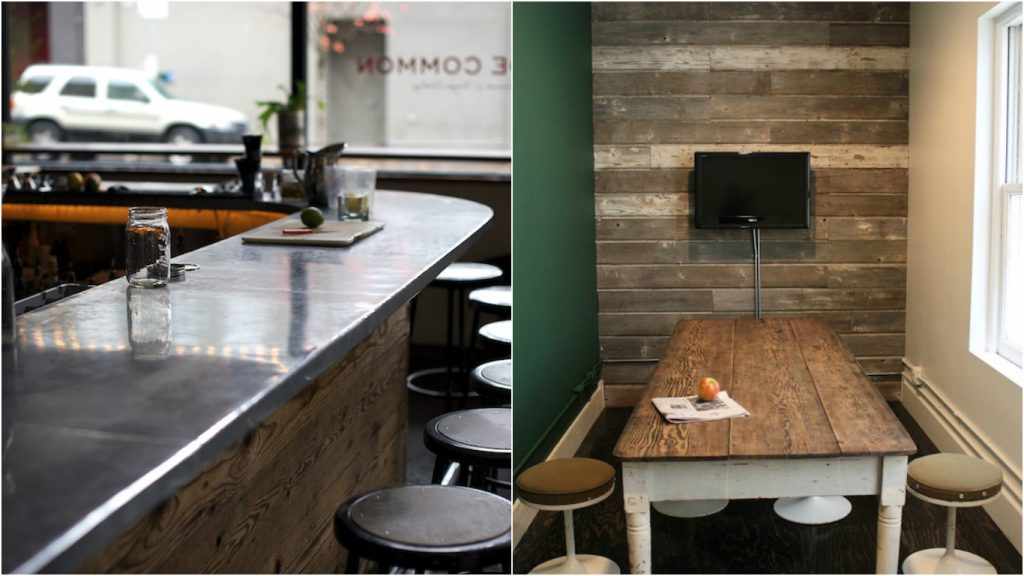 "For us it's very important that it's not seen as a hotel restaurant. It's a restaurant that happens to be in a hotel," said Ace's Corporate Chef (who asked not to be named in order to "keep the attention on our F&B partners").
"Every project is treated differently; there is no cookie-cutter model that a chef has to fit into," he continued. "The main goal is to create a space that reflects the local neighborhood, so LA feels like LA, New York feels like New York, and on and on. It's important to drive the restaurant as a separate entity."
This includes the business operations; the hotel and restaurant run two separate P&Ls.
Rather than use a licensing agreement, Ace Hotels partners with its chefs and works with them on their concepts, designing the space and kitchen around their vision. (For the Ace's first few projects, it leased the restaurant space to the operators and took no control over the F&B; but its current projects are in partnership with chefs.)
The process of creating an Ace restaurant goes something like this. When a project is about one year from completion, Ace's corporate chef begins scouting for local talent. "We don't want a big name, we want someone with maybe one or two restaurants, a talent to watch," he said. For their New Orleans hotel, set to open this spring, they chose Memphis chefs Andy Ticer and Michael Hudman of the high end eatery Andrew Michael Italian Kitchen, the casual Hog & Hominy and Porcellino's Craft Butcher.
Ace's corporate chef then collaborates with the F&B partner as a sort of restaurant therapist to develop the concept. "I work with those chefs on kitchen design, and on their menus, because they haven't worked in hotels before," he said. "They have to know what will work for room service, what you need for a the banquet menu. It's a different animal."
Chef Brent Young, a Pittsburg native and the owner of the Meat Hook butcher shop in Brooklyn, says having a corporate chef partner was key to the opening of his steakhouse, The Whitfield, in the new Ace Hotel Pittsburg. "There is a huge learning curve to operating a hotel restaurant," said Brent. "I run a butcher shop and a burger shack in New York City. Now I am running a 120-seat restaurant with a bar and lounge, for breakfast, lunch, and dinner 365 days a year. No rationale restaurateur would want to do that."
Young says he leaned on his Ace team, in particular its corporate chef. "He helped me design the kitchen and execute my ideas," he said. "I wanted to do a particular dish and the chef said okay, but here's how you can do it in a rapid-fire brunch setting."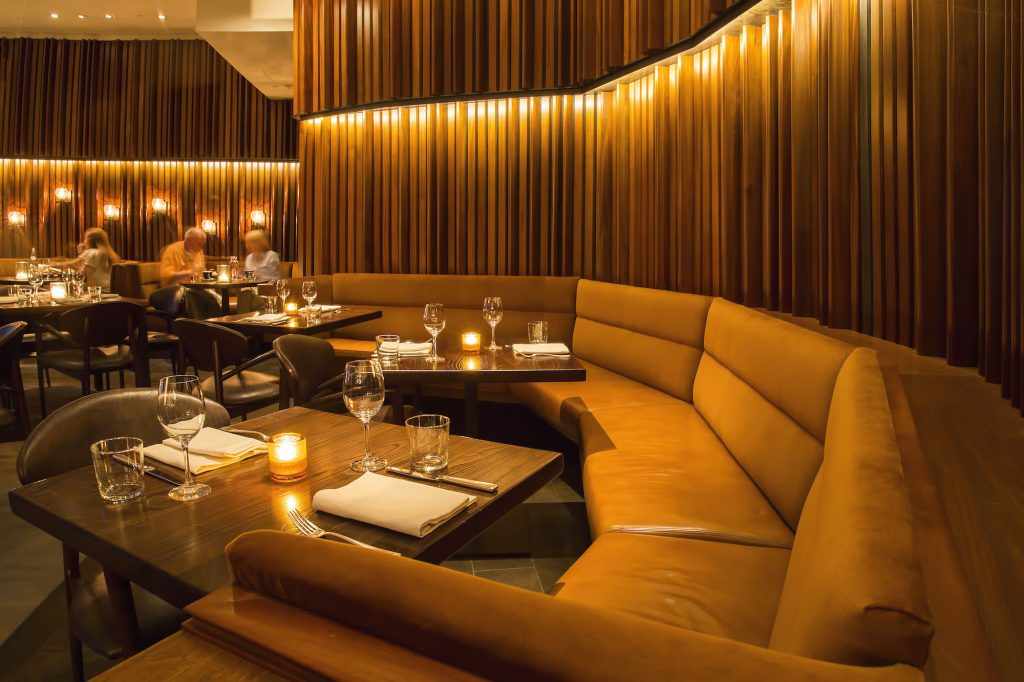 The Ace team also helps write room service menus, which are derived from the main restaurant menu, but edited to include only items that have the best chance of being delicious over the time it will take to travel to the room.
While the learning curve is steep, chefs say the advantages of running a hotel restaurant are tremendous. "I feel more secure being attached to a hotel because of the rotation of new business," said Clyde Common's Nate.
"The hotel guests are on vacation and they are predisposed to celebrate and have a good time, so there is more drinking and eating and a higher check average. But we also have regulars who have been coming in from day one. In no way have we become a tourist trap. We put a lot of time in doing what we do well, we never rest on our laurels."
Brent says The Whitfield has already become popular with the local community; he estimates that 95% of its guests are from Pittsburg. "Ace Hotels very intentionally makes their restaurants distinct entities that draw a crowd from the neighborhood," he said.
"Hotel restaurants have finally lost that stigma of who would go out and eat at a hotel," said Robert. "Now it's this great chef's restaurant that happens to be in the hotel."