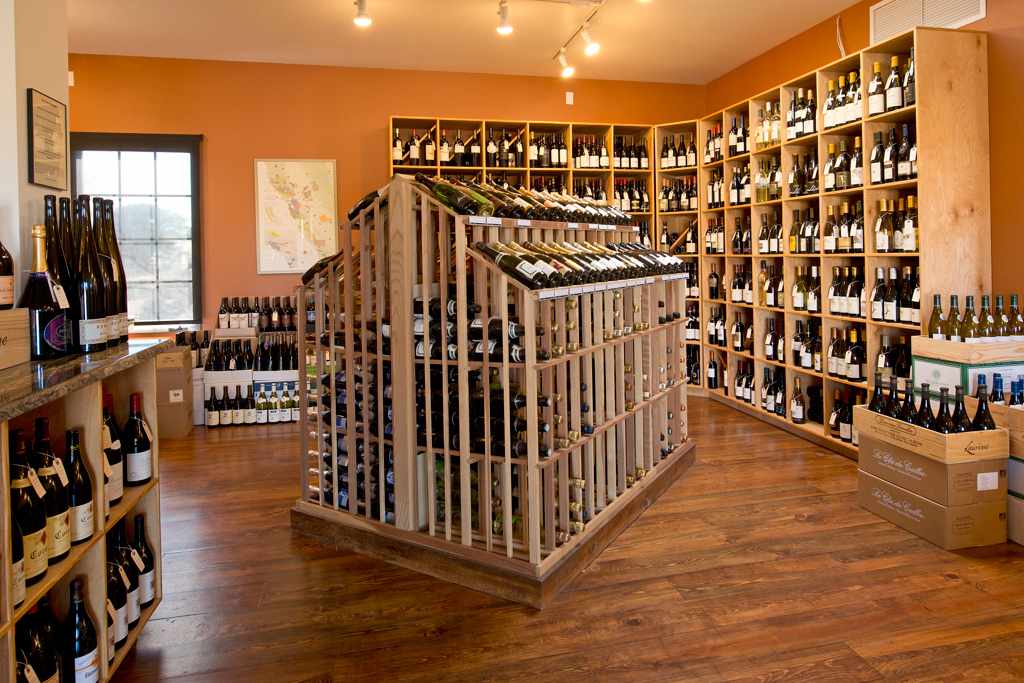 Arroyo Vino isn't a restaurant that was guaranteed to be successful. Tucked away miles from the city center of Santa Fe, New Mexico, it feels almost like a secret, or something that came along by happy coincidence.
It all started with a wine shop in late 2011. Brian Bargsten had built up a clientele at the country club where he was working, and his business partner Mike Mabry happened to own some real estate nearby with a liquor license. Brian always loved wine, dining and entertainin. As he was looking for a new project, the two decided to open a store together.
"We always wanted to have a restaurant here, but at the time we didn't really want to run a restaurant," says Brian. "We had the idea of leasing it out to someone. Nobody was really interested, I think partly because of the location."
In spring 2013, with no takers, they opened a restaurant themselves—a three-day-a-week wine bar with small plates, which has since grown into one of Santa Fe's top fine dining restaurants. We talked to Brian, General Manager Arthur Martel, and Executive Chef Colin Shane to learn how the two businesses work together to become more than just the sum of their parts.
Start Small
"I think what's been really a key to our success is the fact that we've started each initiative off somewhat slowly, and it's been an evolution," says Brian. "We didn't exactly know what restaurant would work well."
The team began with small plates and a wine bar because the concept seemed to align well with what they were already doing at the wine shop, but guests didn't embrace the menu. They were confused by how much to order and how to course it out, and reviews were mixed. Slowly, Brian and his team gained a better understanding of what the clientele was looking for. They phased out the small plates, opened five nights a week, and evolved into a casual fine dining concept.
As Brian sums it up: "We take what we do extremely seriously, but we don't necessarily take ourselves and everything else that seriously."
Learning from guests and evolving the restaurant at every opportunity has been critical to Arroyo Vino's success. Brian estimates there are 2,700 homes hidden in the hills within a three-mile radius of the restaurant, and that's the clientele they were going after. Being outside of the town center, they have the market to themselves, which is great—as long as customers actually want what they're offering.
"If we're trying to provide something that they don't really want or get, we're not going to be successful. A lot of restaurants have a concept, they have an idea, and maybe they don't do enough research to understand whether or not that idea's going to be successful with the demographic that they're approaching. Because we've done the research in an ongoing, actual working model, it's been very successful."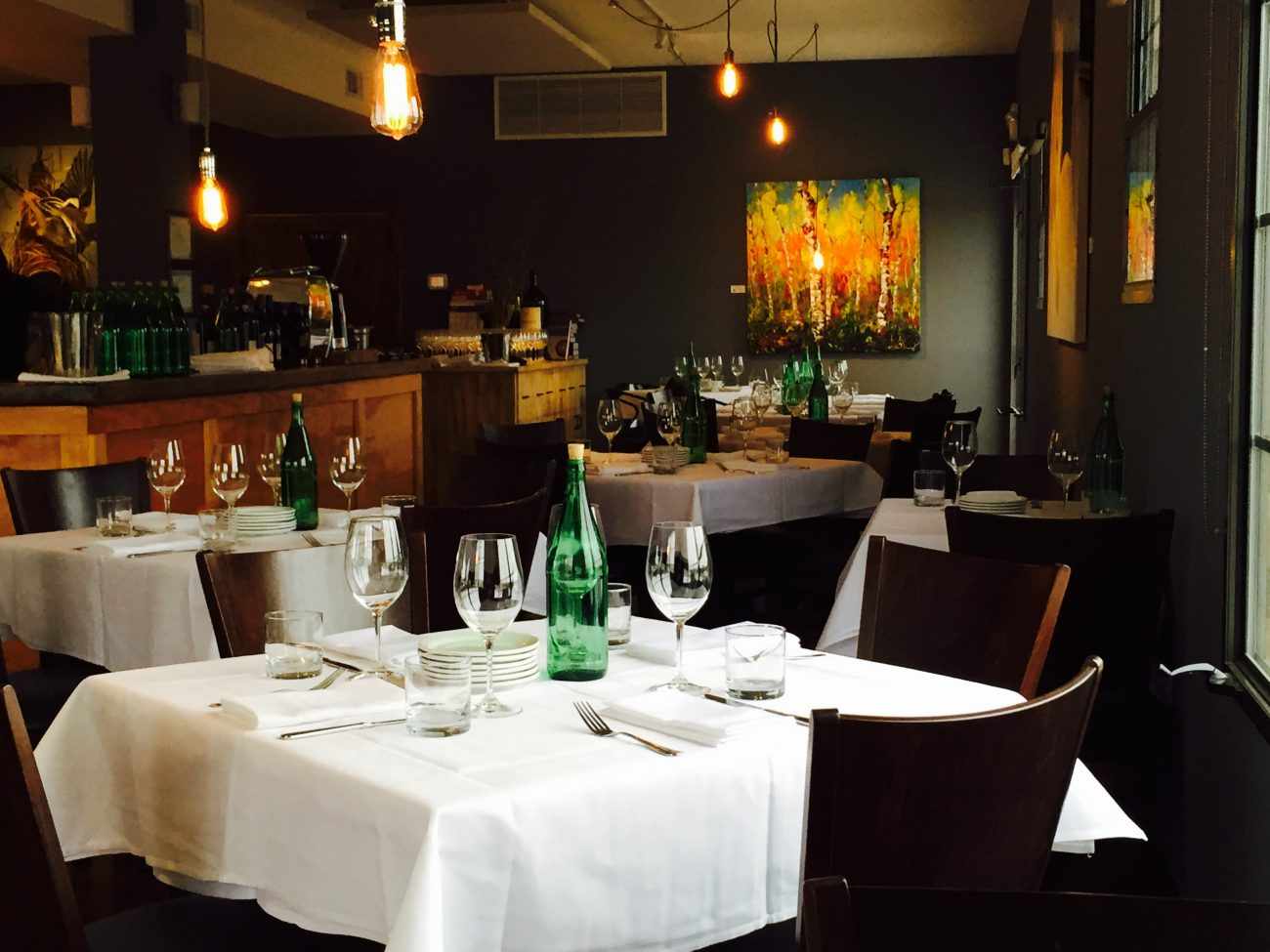 Rethink Your Sourcing & Pricing
Most restaurants stock inventory for their wine lists from their local distributors. Since Arroyo Vino has a license that allows them to sell both on and off premise, they're able to use one inventory— the wine shop's inventory—to support the restaurant. Essentially, they view the shop as the local distributor for the restaurant.
Guests who come into the restaurant can order from the list printed on the back of the menu—20 reds, 20 whites and some sparkling options—or they can peruse the 900 wines in the shop and choose from those. If they do select a bottle from the shop, they pay the retail price plus $20—a bargain compared to high-quality bottles in most restaurants.
"I've always been a believer that great wine should be accessible and that there shouldn't be a penalty for drinking a great bottle of wine in a restaurant," says Brian. "A three-times markup on a bottle of wine that's $100, I think, is a little ridiculous."
Brian and Arthur estimate that about half of all restaurant guests order off the back of the menu, and half choose from bottles in the shop. But, if you take out those who order by the glass and look only at those who order bottles, it's split 60% from the wine shop, 40% from the menu list. (There's no full, printed wine list because inventory is constantly changing.)
Overall, the pricing structure encourages people to buy better bottles and is profitable for the business. The average bottle sale price is higher, Brian says, and he feels that it's more fair. "Serving a guest a bottle of wine for $200 that you paid $70 doesn't cost the restaurant any more than serving a bottle of wine for $45 that you paid $15 for. The costs are the same, so why should a restaurant penalize guests that want to drink better wine?"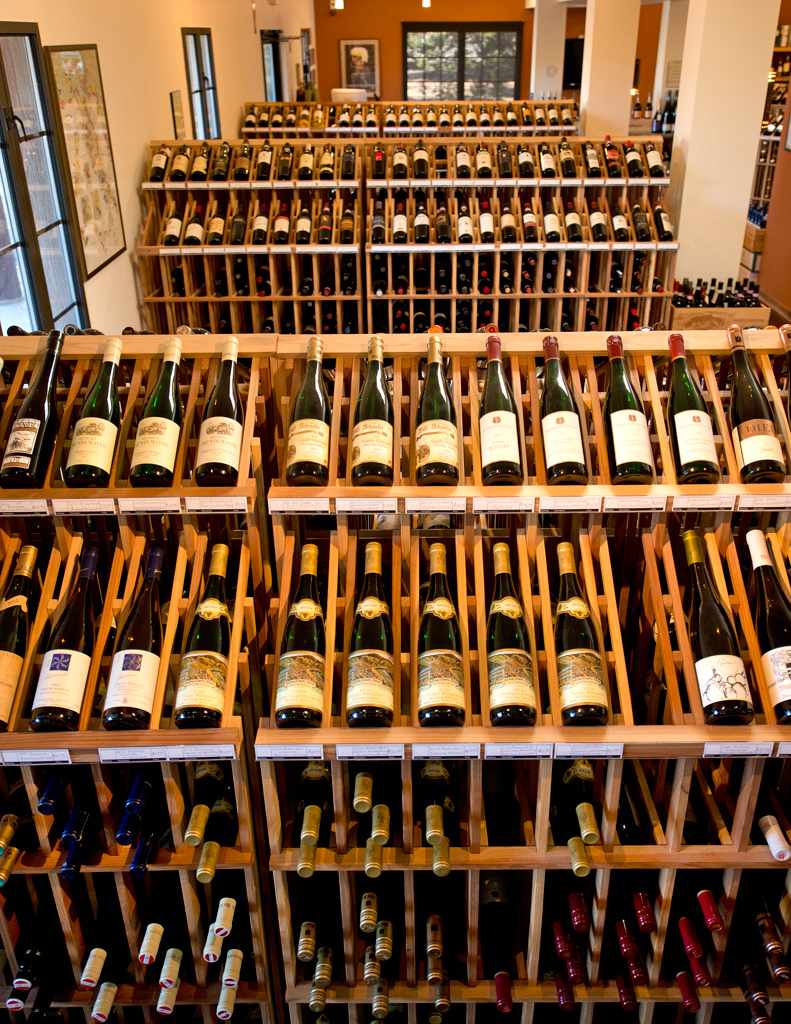 Build Trust with Guests
Brian and David Enright, Arroyo Vino's wine shop manager, travel domestically and internationally throughout the year to taste wines and select bottles for the shop (and by extension, for the restaurant). They aim for a mix of safe and adventurous—there's something for the person looking for that same consistent bottle every night, and something for the person eager to learn more about terroir.
"As much as it is a chef's success to push people outside their comfort zone, it's our success in the wine business to try to do the same thing," says Brian.
While many customers who walk into wine stores feel intimidated by the lack of information (aside from a points rating or critic's review) the Arroyo Vino team's goal is to build relationships with customers. They have a core group of wine shop customers who come in to re-stock their own stock, not just to buy a bottle or two at a time. Thus, David and Brian spend more time with them to understand their preferences, educate them and enrich their overall experience.
Arthur sees it as a responsibility to guests. Arroyo Vino is a neighborhood restaurant, and that means repeat business week in, week out. "Our guests see that we don't price gouge with the wine," says Arthur. "We reinvest in the restaurant with improvements—guests are able to see value in where they're spending their money."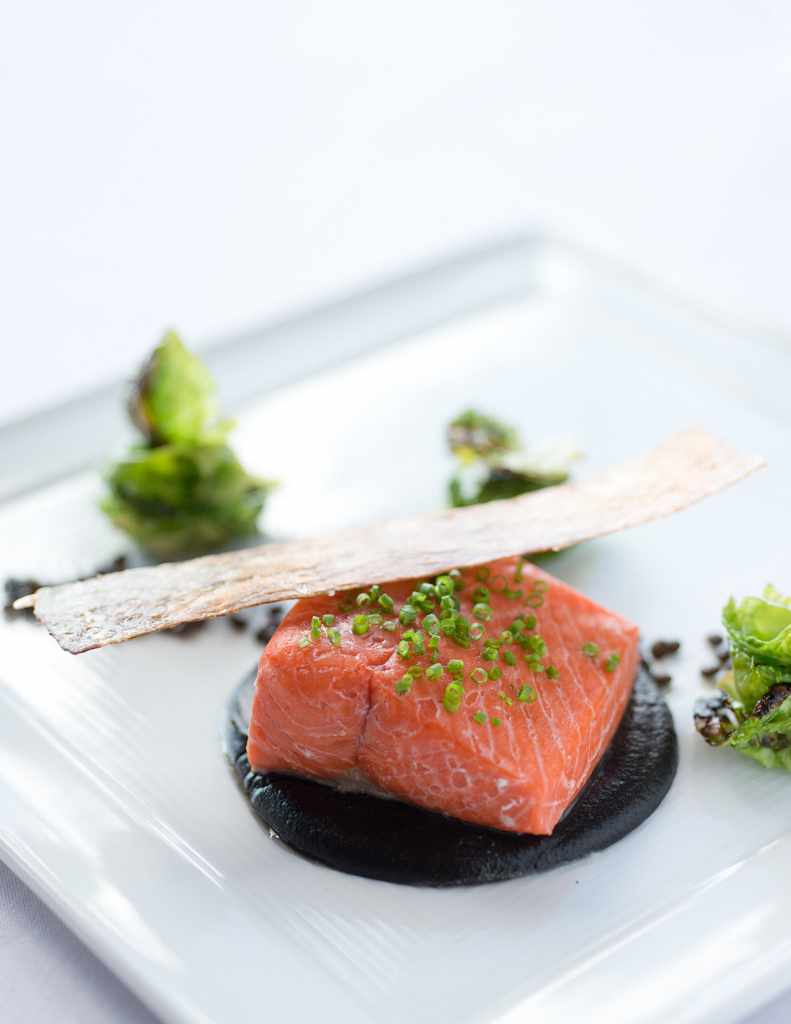 Use Each Business to Build the Other
We asked the team which business is more profitable, the restaurant or the wine shop. Their response: They're interdependent. One doesn't work without the other.
Technically the shop and restaurant are one business (they have to be, legally, in order to use the liquor license) but Brian looks at the numbers separately. Anything sold in the restaurant is rung in the restaurant POS system, and anything run in the shop goes into the retail POS. The wine store manager oversees the transfer of purchases between the two. There's also a significant amount of overlap between the clientele of both businesses.
The team keeps track of all customers who come into the wine shop: what they buy, what they like and don't like. That way, when the customer comes back in Brian and David can recommend similar bottles and guide their selection process. They also use OpenTable Guest Notes to track restaurant guests' preferences.
And here's the best part: they can also track guests across both systems, so if a wine shop customer comes into the restaurant, they're taken care of.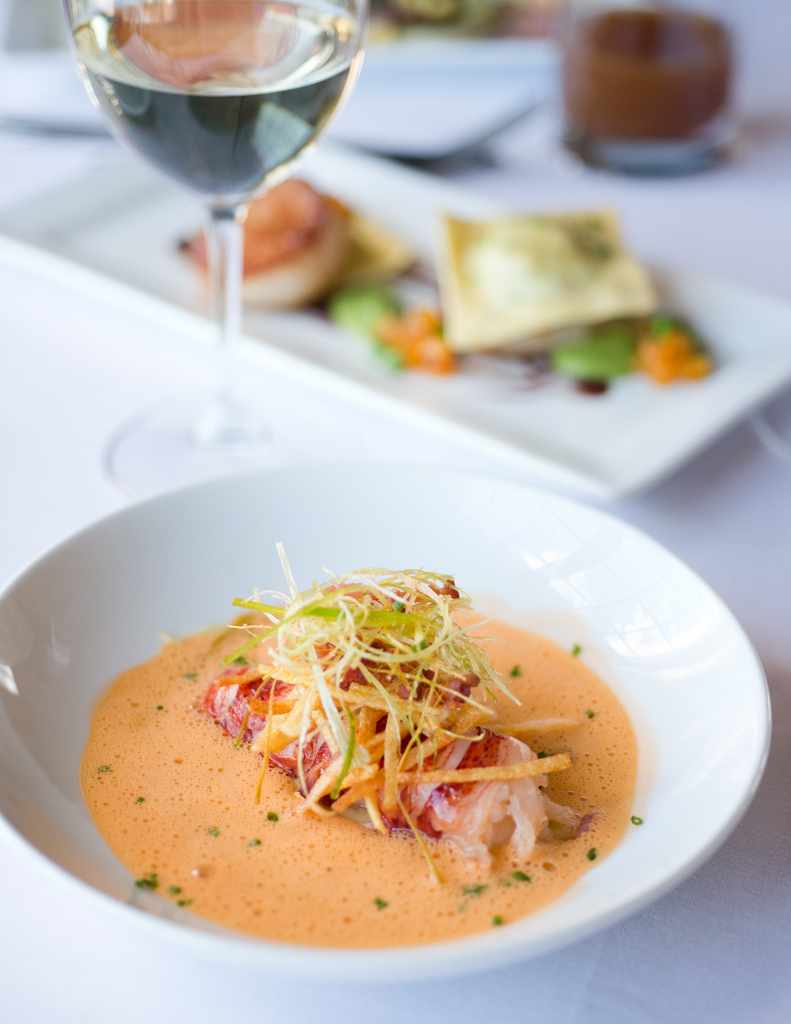 Add Value
In addition to regular dinner service, Arroyo Vino also holds weekly workshops on wine to educate customers about different styles and varietals. Plus, they host 12 wine dinners every year, inviting winemakers into the restaurant for special events.
"We're constantly trying to educate our consumers and clients on what we're doing so their experience is better," says Brian. "An educated experience is better than an uneducated one. We try to get our servers to try to get our guests to understand how much labor goes into what's on their plate, just like we try to get our wine drinkers to try to understand what's in the bottle."
At the end of the day, it's all an effort to create more value and richer experiences for guests and, as a result, more loyalty to the restaurant. Brian explains: "All of our customers have choices: where they choose to dine and buy their wine. Ideally, we want for this to be their only place."