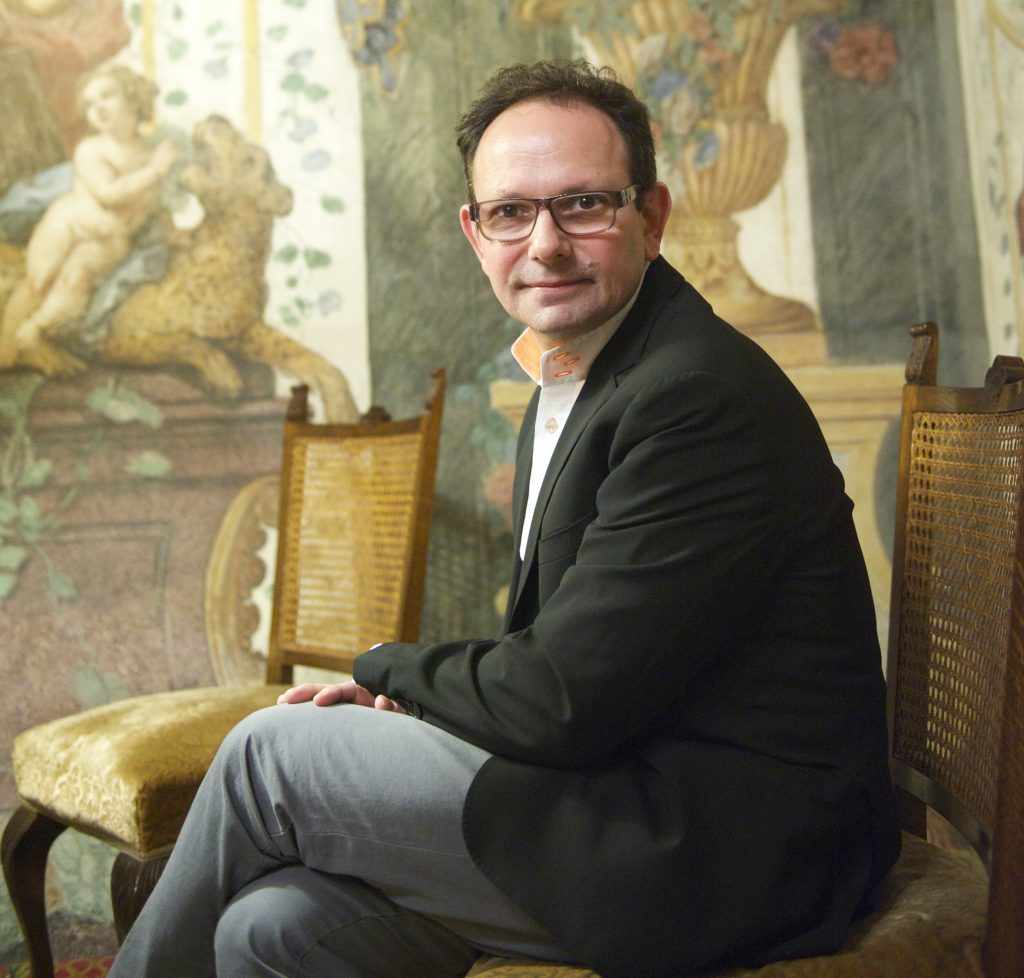 In 1996, after 10 years of working in and running New York City restaurants, Steven Hall started Hall PR with the late Sam Firer. Working out of an office above Mad Fish restaurant on Broadway—a space donated by the restaurant's owner Simon Oren (and the company's first and ongoing client)—the pair quickly developed a reputation as industry insiders who could not only shepherd a restaurant through the treacherous opening process, but keep it soaring for years to come.
Twenty years later, Steven is not only sought after for his ability to harness media attention; he's called upon as a restaurant therapist and career coach who has helped nurture pioneering chefs such Doug Rodriguez, Marco Moreira, Katy Sparks, Alex Urena, Anita Lo, Galen Zamarra, Pichet Ong, and Zak Pelaccio, and critically-acclaimed icons such as David Bouley. Steven's newest niche is Japanese cuisine; he been a key player in importing and representing a number of Tokyo's top restaurants in America, including Harbs, Tempura Matsui, Ootoya, and Robata-ya.
Andrea Strong sat down for lunch with Steven and talked about the real reason to hire a publicist, the worst trends in the industry, and what to do when your food tastes sleepy.
Andrea Strong: What can a publicists do for a restaurant that a restaurant can't do for themselves?
Steven Hall: Well, I am biased but my take is this: Lots of chefs, owners, and investors have their network and they can spread the word, but they only can do that for a certain amount of time. When we work with a restaurant, we tell the restaurant's story, and we can elongate that story and keep it alive. Too many times I have seen restaurants shoot up and then flat line because they did not keep that story alive.
Are you doing more than just courting the media?
Yes. I don't just get press for our clients; I want to be an active member of their team. So when I meet with a restaurant, I let them tell me what their story is, who they are, what they want to accomplish, what they want their restaurant to serve, what their price point will be, and how they are planning on executing it.
Then I try not to burst all their bubbles all at once. I feel it's my responsibility to tell them when things are right, when they are not so right, and when they are downright wrong.
I'm a Libra, so I try to be delicate, but sometimes you have to tell people the brutal facts.
How do you know a restaurant's concept or menu needs updating?
When there are items on the menu that are unseasonal, when new culinary techniques have been introduced that aren't reflected in the kitchen, and when the food tastes sleepy.
I know what I feel like when I'm sleepy, but what is sleepy food?
It's food that doesn't have the vibrancy that it had when it first appeared on the menu. It's food the cooks aren't exited about cooking, the servers are not excited about serving, and no one is excited about eating!
What do you advise restaurants that need a makeover?
Not a lot of restaurants have the opportunity to make themselves over because they don't have the money to do a redesign. While Marco Canora pulled it off quite well, for the most part, restaurants are always open, and it's really difficult financially to close and then make all the changes you want, then reopen.
So what can be done?
Lots can be done. But sometimes when a restaurant is struggling they are so deep in the thought process of how to keep people coming in, they don't think about what things they can easily change.
You can introduce things subtly that change the restaurant's attitude. It can be new music, changing the fabric on the banquettes and adding pillows, redesigning the menu and logo, reorganizing the tables, changing the server's uniforms. You can bring new excitement visually to make it appear different so that when people walk in the door they have a more exciting experience.
And I will also say that sometimes a restaurant starts to feel old and all it really needs is some attention. You can make your restaurant cleaner. Maybe some light bulbs are out, maybe it's dusty in the corners, maybe there are paper towels on the bathroom floor. Pay attention to the details. You can't be lazy.
Sometimes I feel like everyone's attention span is so short that longevity in the restaurant business is really no longer attainable. Do you feel that way?
Not really. I feel like the short attention span thing is a New York phenomenon. But at the same time, there are some amazing restaurants that have lasted 20 to 30 years that have a loyal clientele where the regulars know the owners, the chef, and the servers. Maybe you don't read about them every day, but they are there on every single corner. It's just the hyped ones that seem to be flashes in the pan.
What are some of the biggest challenges facing restaurants today?
The biggest challenge is competition, of course. As new places open there is always a core group of people that will leave and go to that next new place. So the challenge is that the public can be fickle and tastes are always changing.
Other challenges are training staff and maintaining professionalism. These are big challenges for a lot of our clients.
What are some of the most important ways a restaurant can improve?
Consistency is the most important thing, in service and product. Communicating with your guests when they are in your restaurant­—welcoming them, checking on them, saying goodbye and thanking them for coming—and also staying in touch when they leave by developing a mailing list.
We advise our clients to be their own marketers. Really, at the end of the day, it is my work that can bring people into the restaurant once, but it's your work that turns them into a regular guest and keeps them coming back.
I tell my clients this all the time: Once they are in your chair they are your responsibility. So if you have gotten a review and you overbooked and people are angry and they don't come back, don't blame me.
Let's talk about the effect of media. Does mainstream media still matter or is it all about social media?
Social media is a phenomenon, no doubt. A writer can see something she likes on Instagram and write about it. And in terms of mainstream media, I think it's still very important, but it would help if the media would write about more than the same 10 places every week. People gravitate to places that are new and forget that older restaurants serve a great purpose. It would be nice if the playing field were leveled a bit.
What are the trends in the industry that drive you crazy?
When someone puts one dish on the menu that gets written about—like toasts or kale—then everyone puts it on their menu even if it has nothing to do with their cuisine or concept. The worst thing a restaurant can do is to try to be all things to all people. I'm also done with reclaimed wood. Soon there will be no more wood left to reclaim.
What are some trends you are happy to see?
Healthier food. It's an incredible trend. It's really important to our general well being, but it's also smart business. It helps keep people eating at your restaurant on a daily basis when you have a menu that has a steak but also has a thoughtful vegetable-driven plate. You just have to cook each one as well as the other.
After 20 years working with restaurants, what do you still love about this business?
The inspiration that I get from the people I work with. Restaurant people are the hardest working people I know. They work all the time, 365 days a year, rain or shine. And on holidays when everyone else is with their families, restaurants are making experiences for other people. It is a selfless profession because you are giving your art to people.
When you look at the industry as a whole, it employs such a wide range of people from all over the world, from every socioeconomic class, and every culture. It's got to be the most diverse industry in the country. That in itself is just brilliant.