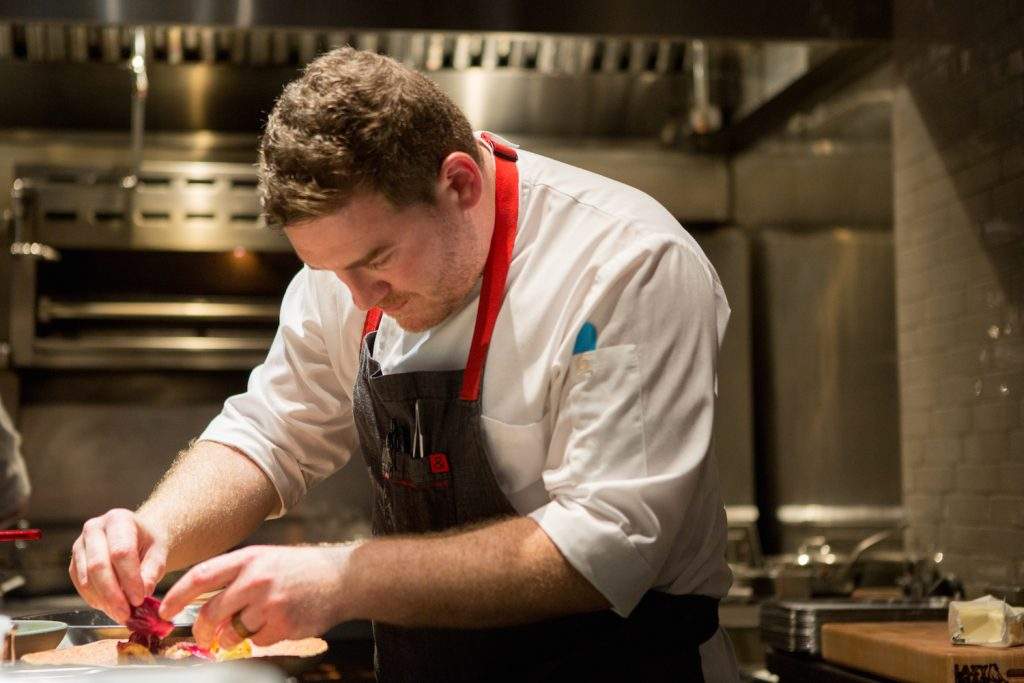 Food & Wine Best New Chef David Barzelay, owner of the impossibly popular San Francisco dinner-party styled restaurant Lazy Bear, never went to culinary school. For his culinary training, he chose Georgetown Law School.
"I found that I had a lot of free time in law school," he said. (As someone who went to law school, this statement nearly floored me. Free time was something I had none of!) "I spent maybe eight hours a week on law school and the rest of my time reading about cooking and staying up late into the night experimenting with food and making new things."
He started a food blog and began playing with molecular gastronomy. To showcase his food, he stated hosting dinner parties; by the time law school was done he was serving multi-course feasts to upwards of 30 guests at a time.
His dinner parties followed him to San Francisco where he became an intellectual property litigator at the Silicon Valley firm Fenwick & West. "I'd spend the entire day reading food blogs and shopping for gadgets and then be like, 'Oh shit, I didn't do any work today.' Then I'd up all night doing legal work, take a nap and go back to work," he recalled of his time as an attorney. When Barzelay got laid off, along with about a third of the firm after the crash in 2008, he began looking for a new job, but decided to stage at Anthony Myint's pop-up Mission Street Food, for fun. "There was no intention to have it build it into a career; it was just because I had free time," he said.
Myint decided that Barzelay had so much talent, he hired him, and from there Barzelay realized he might actually want to be a chef—like for real, not just on the side. "Anthony Myint was running the first real pop up, and it was very inspiring to me and affirming that they were willing to hire me when I was willing to work for free," he said.
In 2009, Barzelay started an underground restaurant serving eight- and nine- course meals prepared by him and served by his wife out of their apartment. After the first year the couple moved the restaurant to warehouse where they sold tickets for up to 40 dinners per night, three nights in a row. In 2014, they opened Lazy Bear (an anagram of his last name), a dinner-party styled restaurant where guests purchase tickets a month in advance for three-hour sold-out fetes featuring 12-course meals—king salmon with pickled green strawberry; whipped eggs with maple, bacon and hot sauce; sweet pea custard with cured steelhead roe, pea shell mint sauce.
We chatted with Barzelay over lunch at High Street on Hudson about opening a pop-up, communal dining, and why knowing people's names makes a difference.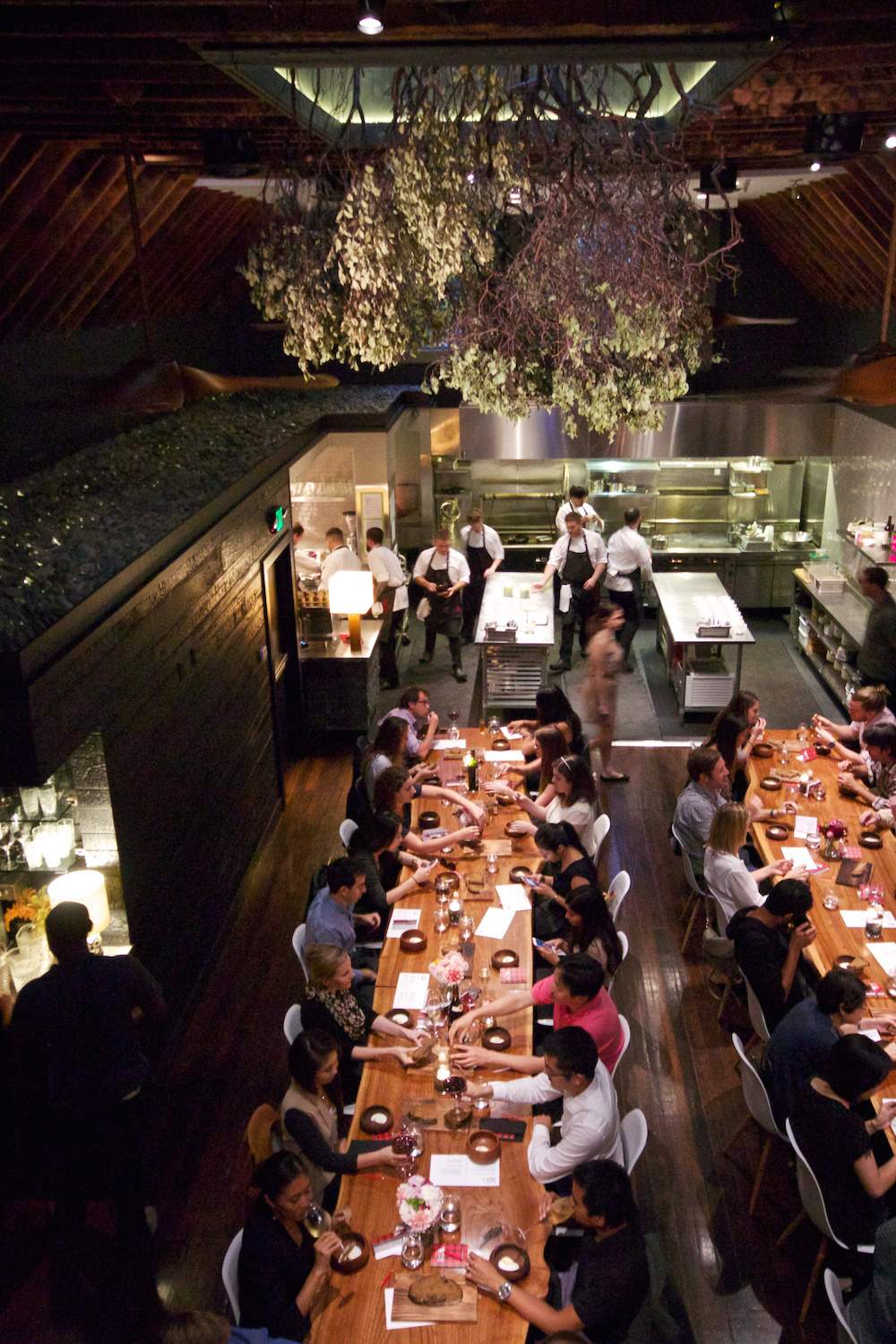 When did you realize this was something?
About two and a half years into the underground restaurant, I knew I was onto something. But then it took three years to find the right space. I was picky and San Francisco is a tough real-estate market.
Did you want to open a more conventional restaurant or was the plan all along to do Lazy Bear dinner-party style?
Originally we were planning to do a regular a la carte restaurant. It wasn't even going to be called Lazy Bear. I knew to make a dinner party restaurant work I'd have to do two seatings and needed a space where I could manage that, and we couldn't find it. I was really upset because I thought the dinner party restaurant was really unique and cool. It wasn't until we found our current space, which has a mezzanine, that I thought, this will work.
How does it work?
These meals are three and a half hours long and 12 courses, at least. So the first guests come in at 6 p.m. and have about an hour up in the mezzanine living room, having cocktails and snacks. It's very much like a dinner party at your home—there is a punch bowl and snacks set up and people lounge in couches and big easy chairs overlooking the dining room.
After about an hour, guests are led downstairs to communal tables for dinner where the first course is already plated and waiting for them. Everyone has an assigned seat and any allergies or issues are tagged to their plate in the staging area, which are these long tables that run parallel to dining room tables so there is no obstructed view of the open kitchen. Everything is timed and the courses come out and are dropped in unison, like a ballet. It has to run like clockwork or we risk upsetting the next seating.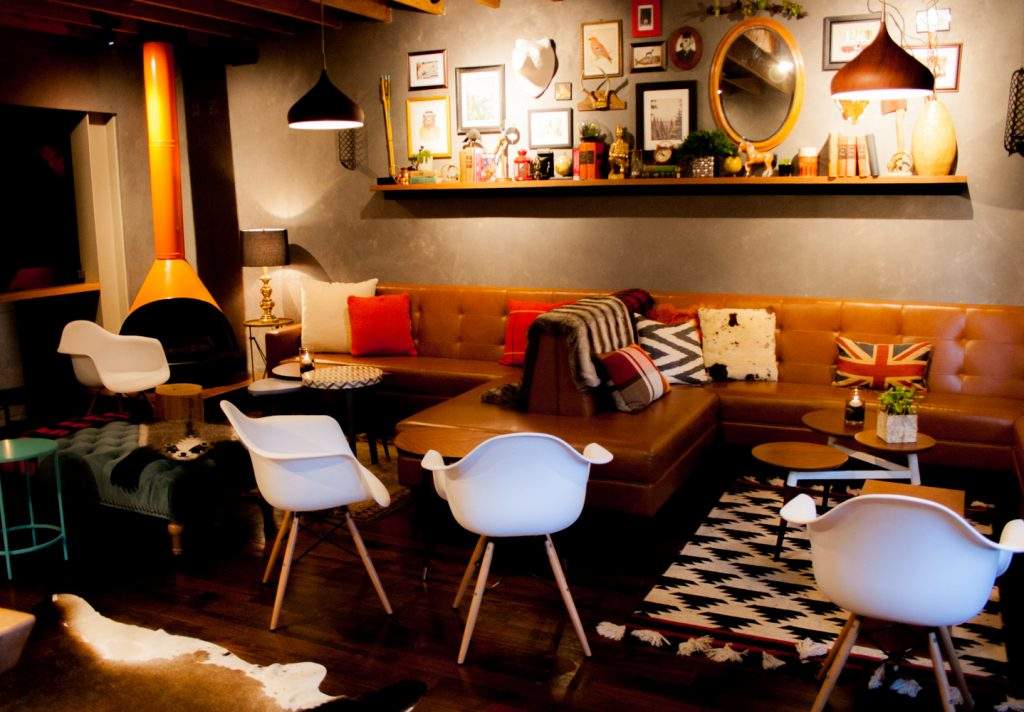 When you are under so much time pressure to get courses out, how do you phase in new food?
We change things slowly one dish at a time. I used to do a whole new menu each week, but that was a nightmare. Now dishes are on from two to six weeks and they don't change at once; it's just constantly rotating.
Since the food is already planned out, and no one is ordering anything, do you have waiters or just runners?
We have waiters who take drink orders and run the food. They are generally there just to make sure people are happy and taken care of. The wine director does the wine pairings. Each cook is responsible for several dishes, and when that dish is up, she or he comes out and tells the diners about that course. Servers don't talk about the food.
What made you sell tickets and not take reservations?
We had always done tickets at the pop up, and by the time we opened we had 25,000 people on our mailing list. We would get 3,000 requests for 120 seats. We decided to implement a lottery to determine who would get a seat and give out tickets that way. It's worked out well for us. We sell tickets once a month for entire next month. It has slowed somewhat in that we are not still selling instantaneously for the entire month. Fridays and Saturdays still go fast, while other days take a bit of time. But we still sell out every month.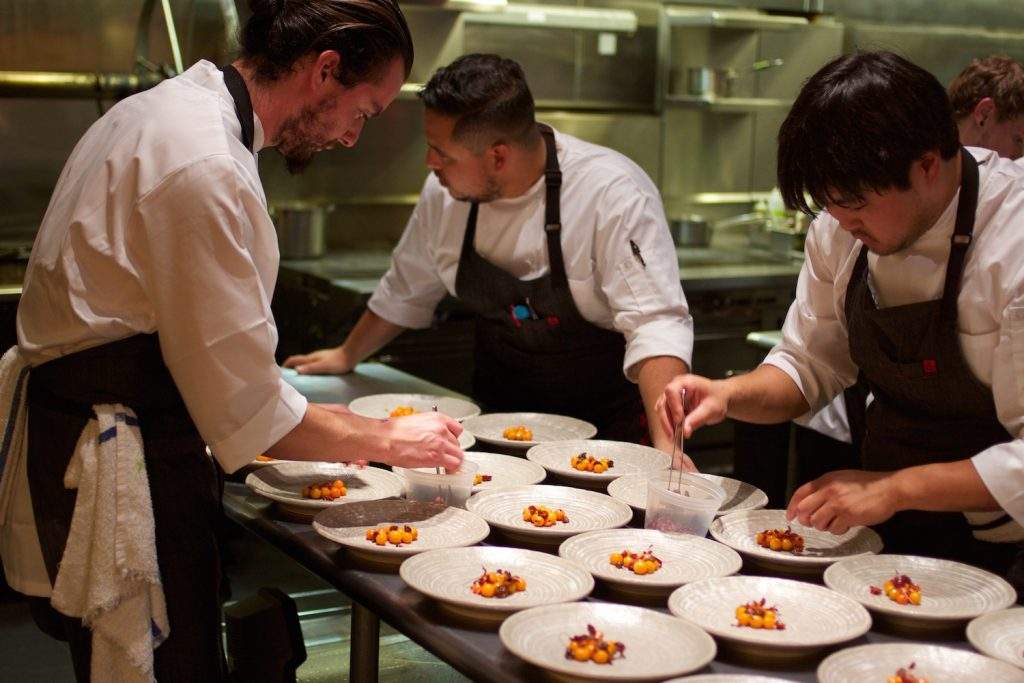 As an operator that must help you sleep at night to know you are fully committed for an entire month.
Yes, it is makes a huge difference. The competition is so intense, but I feel like we are giving people a really unique experience that they are loving. Also, this model is one way of dealing with rising labor costs and food costs. We are shifting the risk of no shows to the diner. You buy your ticket, like you would to a sporting event or a concert, and you are committed. We have a no-refund policy. Why should restaurants bare the risk of lousy weather or traffic being bad? You are paying no matter what. That is one way to help us survive.
Has that backfired where people have been mad at you?
Yes, a few times people have gotten mad, but you can sell your ticket or give them away. But if you can't make it, we are pretty strict about it.
What have you learned about diners over the years?
There is this ebb and flow where people don't want fine dining, they want comfort food, and then they want fine dining again. What is clear to me is that diners want really awesome food, they just don't want all the trappings that go with it. Lazy Bear is a response to the church-like reverential quality that fine dining has to it, where people just worship at the altar of the chef. Here we want you to enjoy the meal and have fun, and interact and be social, but still have the highest level of food.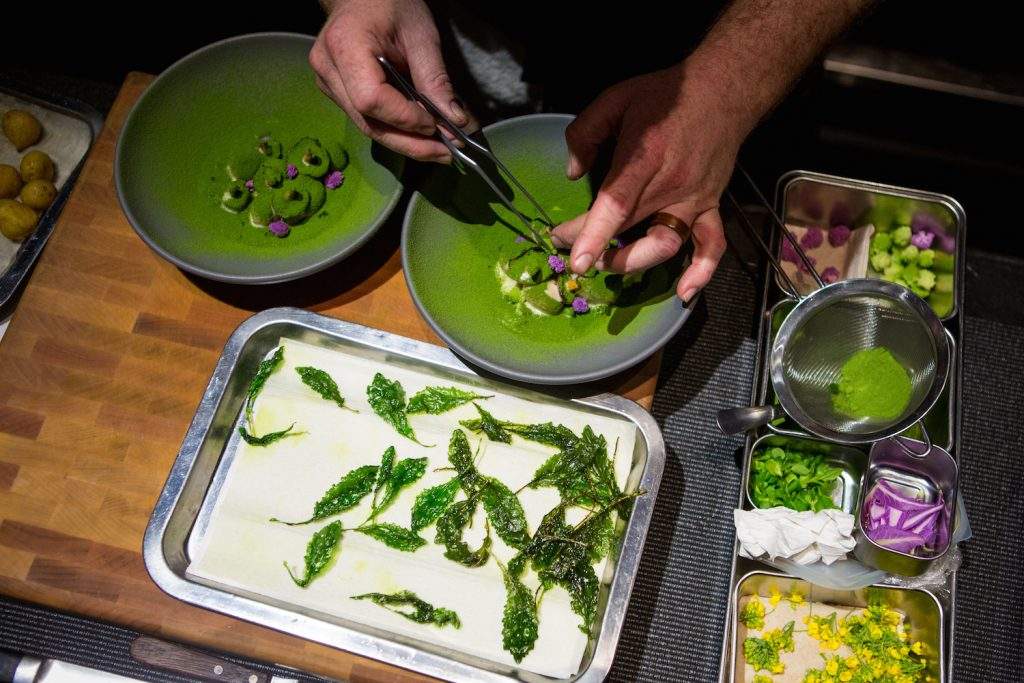 How do you train your staff and keep them motivated?
One of the things that I think helps a lot is that we pay our staff well and have a great benefits package, so that also keeps people motivated. We take time off for holidays, we always say yes when people want time off, we have good health care, vision, and dental, and we offer paternity and maternity leave. Our staff gets four weeks full salary, and then another 4 weeks paid at half salary. Most margins in this business are small, but we charge a lot and we sell out, so our model gives us better margins and we can offer our employees better packages.
What else keeps everyone going?
I know it's sounds simple, but I know everyone's name and I don't yell. There is a lot of respect in the kitchen. Diners can come up and take photos and talk to cooks. We talk to our guests, we ask what they like, and if anything doesn't work. Diners really like that, and it's very motivating for our staff to hear from a diner that it's the best meal they ever had or that they love a dish. The cooks love hearing that. They are wrapping ham around roasted carrots for hours, which can be mind numbing, but if that night you get this personal compliment from a diner, that helps a lot in terms of motivation and happiness.
I am still learning, but I think it's about establishing a clear vision and constantly aspiring to that vision and holding myself accountable to it as well. I am constantly trying to improve.