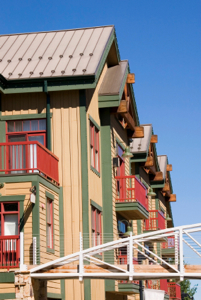 The 27th Annual Sundance Film Festival starts tomorrow and runs through January 31. In addition to being known for celebrities, skiing, snowboarding, and swag, the Sundance Film Festival attracts independent film fans from around the world. Park City, a tiny resort town in Utah, is normally home to fewer than 10,000 people, but its numbers can swell to almost 55,000 during the festival each year. What this means for diners is that most restaurants are swelling with hungry patrons.
To increase your chances of filling up on good food while you get your fill of indie films, book your reservations today. Popular restaurants include Bistro Toujours, Chez Betty, The Glitretind Restaurant, Goldener Hirsch, Ruth's Chris, Zoom, and many others.
You can also book on the fly using OpenTable Mobile to make sure you don't get left out in the cold at Sundance.