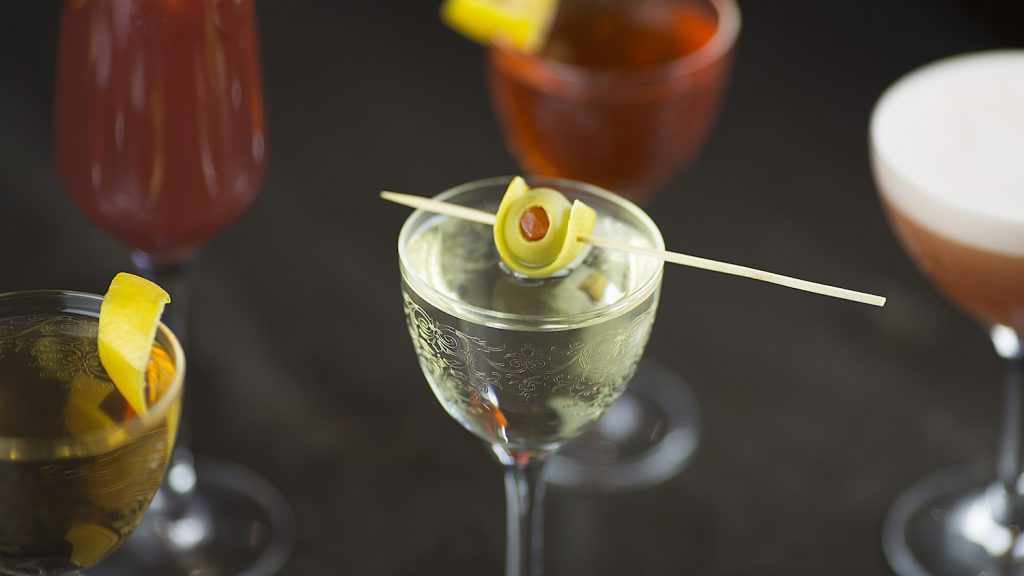 In 2016, Dan Simons—the restaurateur behind the wildly popular Founding Farmers—opened his new concept, Farmers & Distillers, in Washington, D.C.'s Mount Vernon Square neighborhood. It's the fifth restaurant from the Farmers Restaurant Group, which owns three locations of Founding Farmers and Farmers Fishers Bakers.
An astounding 7,000 diners booked reservations for Farmers & Distillers first six days of business.
Farmers & Distillers is located in a sprawling 12,000-square-foot space in the northern reaches of Chinatown; the restaurant boasts 310 seats and employs about 200 staffers, making it the biggest restaurant in the group's portfolio. Each area is a unique microclimate inspired by some aspect of George Washington's Mt. Vernon estate—from the Pleasure Garden by the bar replete with a canopy of floral-inspired lighting to the Sunshine & Honey dining room, which is aglow with honeycomb accents.
The restaurant's main menu is characteristically ambitious and contains no crossover from their other eateries. There are plenty of nods to the neighborhood, including sections devoted to Chinatown classics, such as dumplings, shaobing (Chinese flatbread), spring rolls, and hand-pulled noodles. As a tip of the hat to the German immigrants that used to make the surrounding area their home, there is pork schnitzel and other items.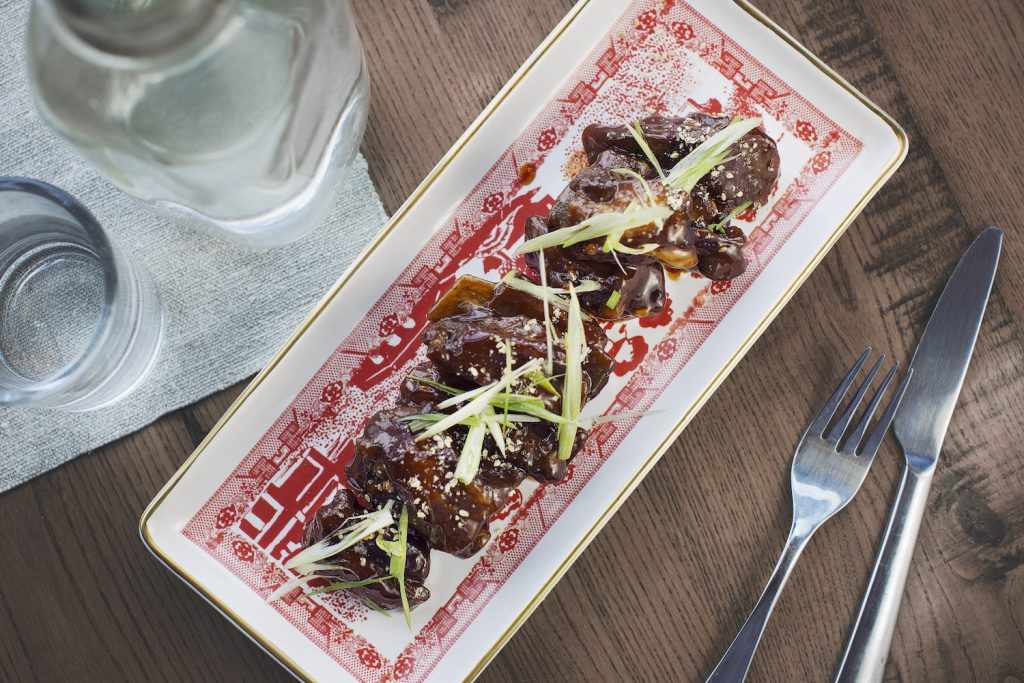 Perhaps the grandest component to the concept is the on-site distillery, Founding Spirits, which produces vodka and amaro. The spirits team bought a column still a year ago and temporarily installed it offsite, so they could fine-tune the device and the recipe. After many false starts and some major adjustments, they finally arrived at a premium process and product. Now the still—nicknamed Caroline, because "she's so sweet," says Simons—sits in a special room at Farmers & Distillers with peek-a-boo windows looking in from the bar area and the street. Once the operation is up and running, Arroyo plans to finish the restaurant's proprietary gin in the still and blend their rye on site as well.
Here, we ask Simons all about the latest concept, house-made booze, and moving into a new neighborhood. 
What made you decide to expand to a new concept?
The thought of replicating the same thing is so entirely boring to me and [co-owner] Mike Vucurevich. And it's boring to the kind of people we want to work with, so repetition doesn't attract the coolest, most interesting talent. Once you've accomplished mastery and you have an aptitude for it, the question is always, 'What's next?'
Why this one? Why were you excited about distilling your own spirits?
We sign 10 to 15 year leases, so we're playing the long game. You want something that can stay relevant. Booze is never going out of style. If vodka goes out of style, we'll make a different booze. Right now, vodka pays the bills. It outsells everything else in the world. Two other key elements: we don't have to age it and we use it as the base for our amaro.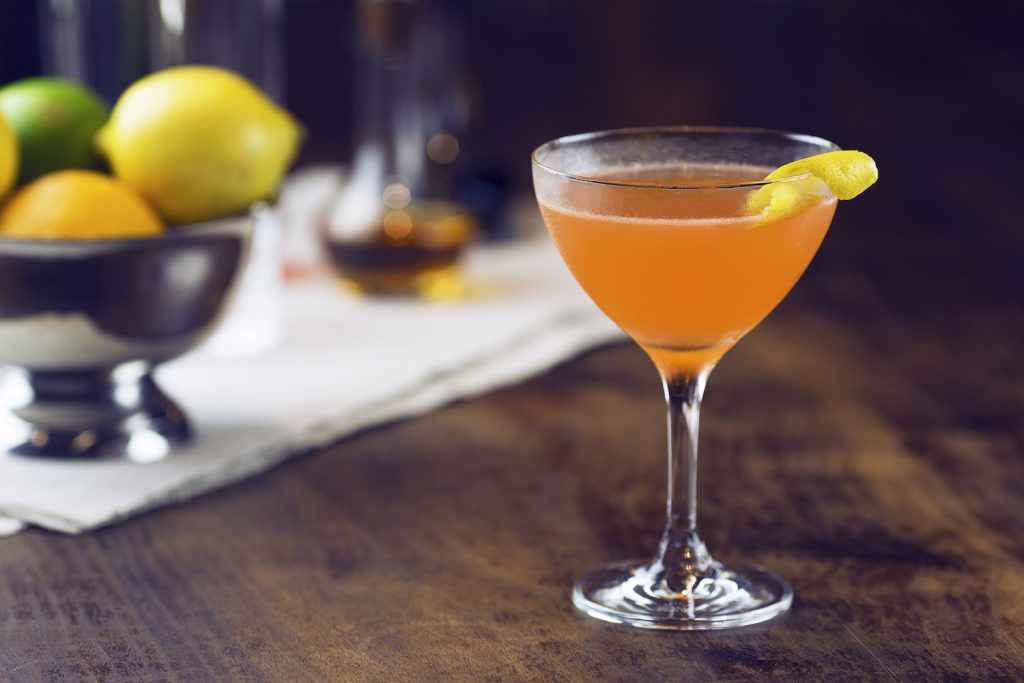 What were the practical and business implications of starting a distillery? Did you have to hire differently, build out the space differently?
There was a relatively intense legal and regulatory environment that took having great advisors to navigate through. It's a big impact on the business model, so there's been a lot of square footage planning and return on investment planning, and that's just the business model side. There was a lot of additional work on the product development side.
Tell us about the location. Farmers & Distillers is near Chinatown, on the edge of D.C.—will that allow you to introduce your brands to a new audience?
I've always been attracted to Mount Vernon Square and could see the potential. As we designed the restaurant, we constantly asked ourselves, 'What would George Washington do if he were here today?' He would look around to see what was around and make the best of it. We looked at the history of Chinatown and the German immigrants who use to make their home around here, so you'll find dishes on the menu reflecting both. And there are culinary references to the enslaved people who worked at Mount Vernon, but who never got any of the credit.
The restaurant will be divided up into a number of distinct spaces, from the private dining room to the barn room and the parlor. Tell us about those and what you wanted to accomplish with each space.
I'm especially excited about the General's Parlor. You follow the red brick road down to it, through the kitchen on the lower level. It's a 16-person private dining room with a wet bar, television, and a special menu that's only available there.
How do you see the distinct spaces working together from a business perspective? Will they attract different clientele or satisfy needs at different day parts, etc.?
By having different micro-climates, it allows guests to use the restaurant in the way they want to at that specific visit. They can have a quiet corner for a serious breakfast or they can have a high-energy, more engaging dinner. See and be seen or private, the micro-climates work together to allow people to have the experience they want, yet still benefit from the adjacencies to other peoples' experiences.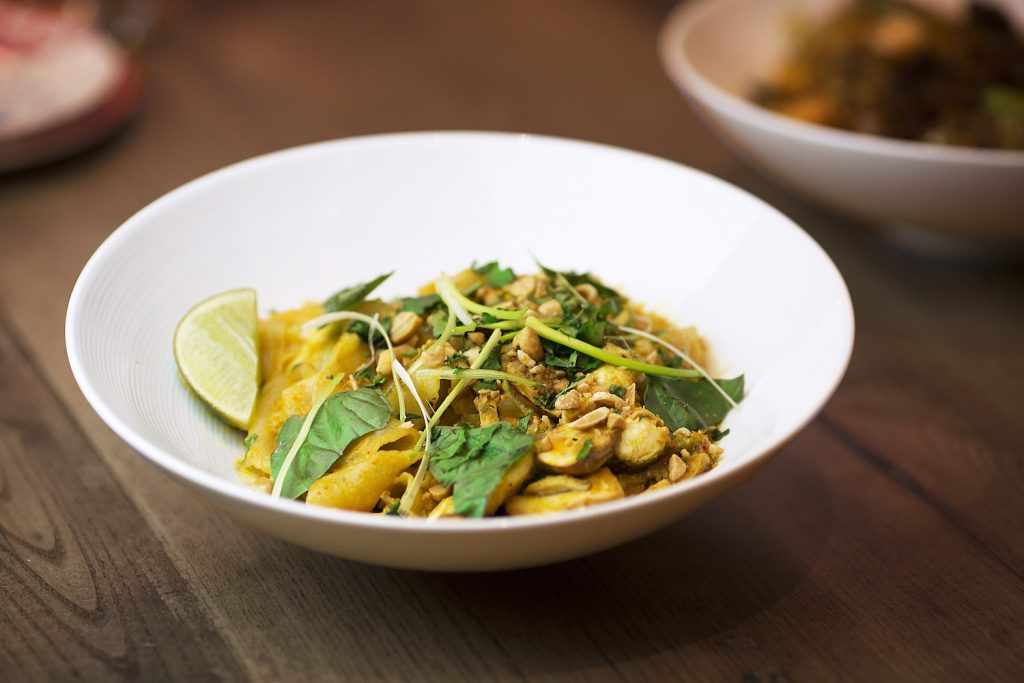 You also have a retail component with the spirits. Are you selling them outside of the restaurant? Have there been any new challenges introducing retail into the overall business model?
You can walk in and buy a bottle of vodka or our other spirits to go. We'll put it in a bag and sell it to you like you're at a liquor store. Ultimately, we will choose a liquor retailer in town that we think is fabulous to do an exclusive retail opportunity, so we can explore the traditional retail channel in that way. Within a few weeks of opening, we hope to be supplying all our restaurants with the whiskey and amaro. If we can keep up with that demand and maintain a great product, then we will focus on selling to cocktail bars.
What's next? Any initial plans to grow Farmers & Distillers to more locations, or expand on the concept?
Nine years from its opening, I'd like to be doing $250 million in sales. Right now we're at about $55 million. Our King of Prussia, Pennsylvania and Reston, Virginia locations of Founding Farmers open at the end of summer 2017. After that, I'd love if we opened up in Philadelphia, Boston, and somewhere else in northern Virginia.
Photo Credit: Ken Fletcher