Everybody's Irish on St. Patrick's Day, and festivities abound at restaurants everywhere. From corned beef and cabbage to green beer and Irish whiskey to seisuns and Irish step dancing, there are plenty of opportunities to channel your inner leprechaun. And because March 17th falls on a Sunday this year, count your lucky shamrocks as the holiday will be celebrated all weekend long. You'll find plenty of green eggs and ham and proper top o' the morning Irish breakfasts, too. Or, brunch and lunch in some cases with classics like fish and chips and shepherd's pie being served. Check out these restaurants for St. Patrick's Day for a fun meal and a proper pint. And even if you're not honoring St. Patrick's Day, we've got more than 50,000 restaurants on OpenTable.com to choose from around the globe to help you celebrate anything and everything else.
Hibernian Irish Pub & Restaurant, Raleigh, North Carolina
The pub's name is your first clue that Saint Patrick's Day is celebrated in a big way here with the works — dancers, pipers, Irish beers (Guinness, Smithwick's, and Harp), whiskey, Irish coffee, bangers and mash, corned beef and cabbage, fish and chips, and shepherd's pie. Do ask about the Snug, the self-contained tiny bar-within-a-bar here and one of only a few in the U.S. Dating back to the mid-19th century, the Snug has a long history in Ireland's pubs as a wee private room, seating only one-or-two patrons, for a private pint. Make a reservation at Hibernian Irish Pub & Restaurant.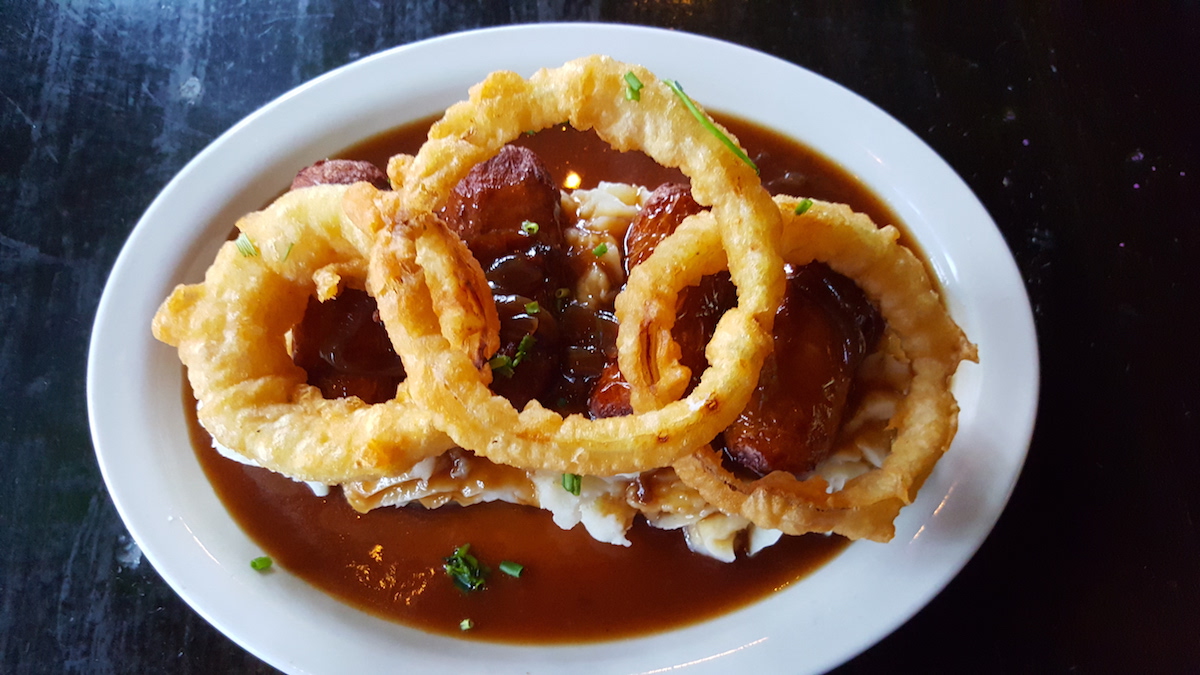 Hard Rock Café, Las Vegas, Nevada
The St. Paddy's Shake (Absolut Vanilla vodka, vanilla ice cream, Oreo cookies, mint, and homemade white chocolate whipped cream with rainbow candy ribbons and gold star sprinkles) will shamrock your world on St. Patrick's Day. And the Guinness and bacon jam cheeseburger — a half-pound burger with Jameson bacon jam and Guinness — is a good bet, too. And there's festive live Irish music by Vegas favorite, Finnegan's Wake. Make a reservation at Hard Rock Café.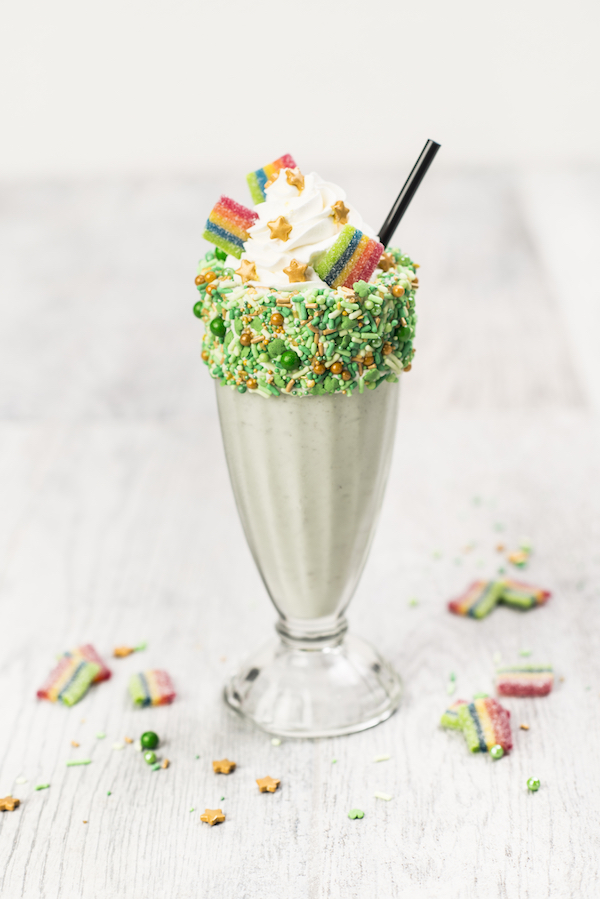 BANKERS HILL BAR + Restaurant, San Diego, California
The spirit of an Irish garden will bloom on St. Patrick's Day, thanks to the green thumb of lead bartender Elizabeth Farrell, who has a background in horticulture. Sip the Irish Garden cocktail, inspired by botanicals that were forged as sources of daily nutrients during the ancient Celtic era. It's created with Dingle Irish gin, housemade nettle and barley cordial, housemade apple and nasturtium green juice, Tempus Fugit crème de menthe glaciale, honey, and lime. A lucky four-leaf clover in a glass. Make a reservation at BANKERS HILL BAR + Restaurant.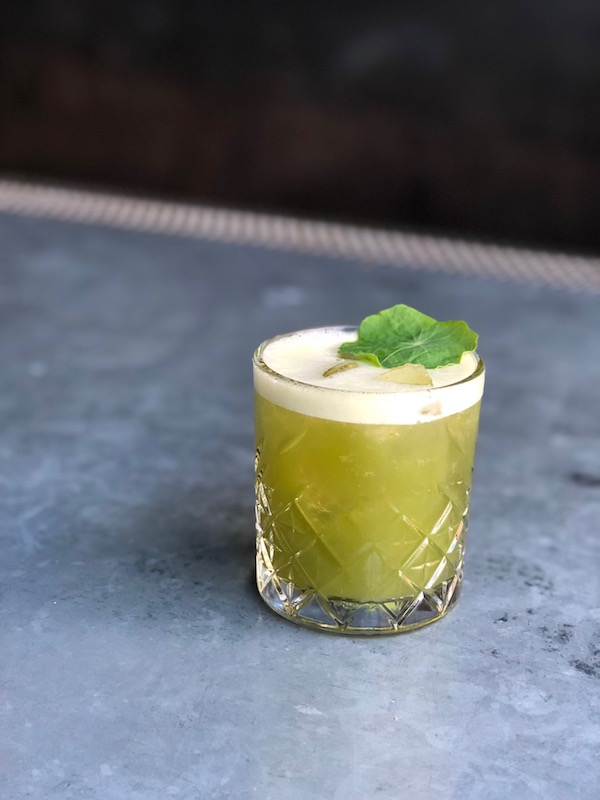 Peter B's Brewpub, Monterey, California
A brewpub is a solid choice for a holiday that's all about beer and great pub fare, and you can expect the usual suspects you crave on St. Paddy's Day at this Cali spot: a Reuben on rye, corned beef and cabbage, and green beer. Bonus: live music by Dave Holodiloff Celtic Group. And on the cocktail list is fan-favorite Irish Car Bomb (dry Irish stout on tap, Bailey's and Jameson's) — an inspirational sip for a jig and a limerick. Make a reservation at Peter B's Brewpub.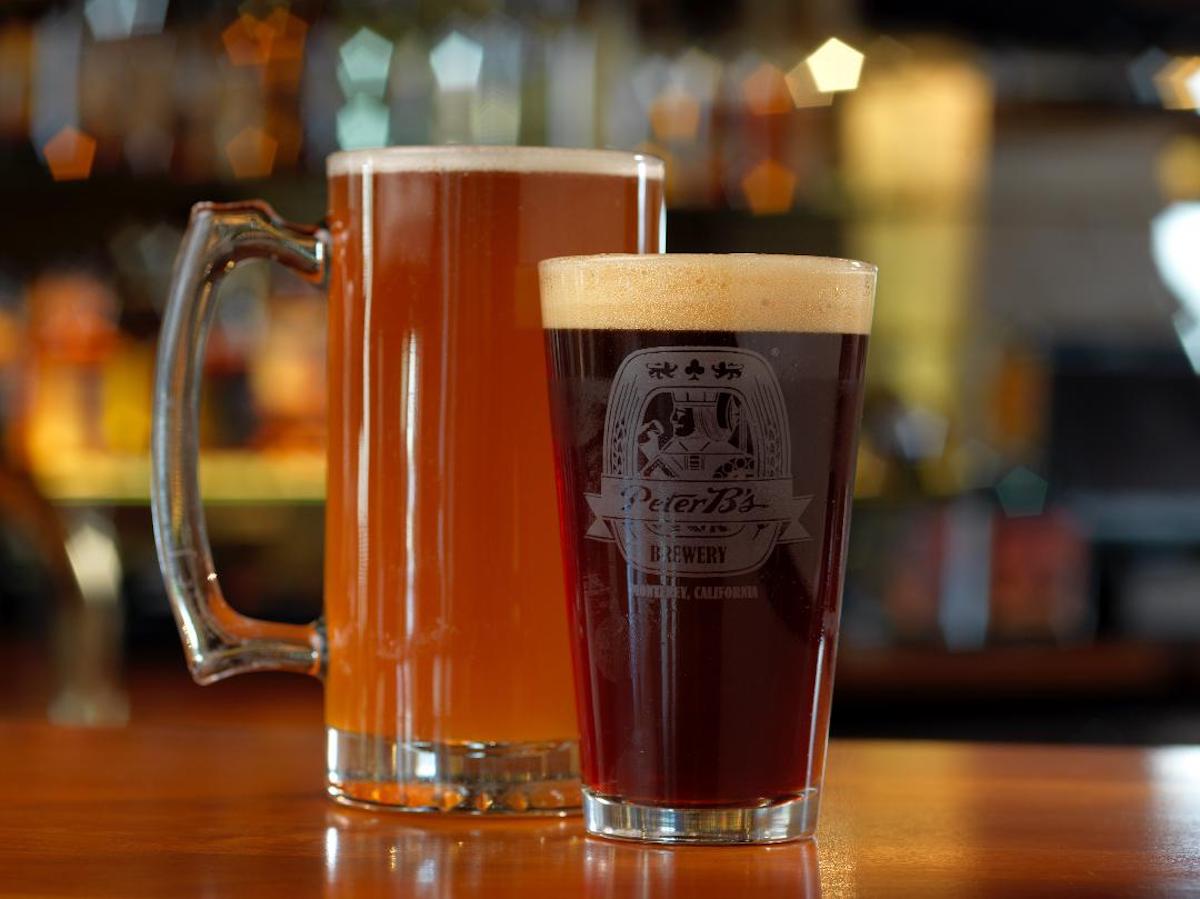 Mustang Harry's, New York, New York
It's easy to be green with the phytoplankton used to turn this gastropub's St. Paddy's Day fare green — like the fisherman's basket of phytoplankton-and-beer-battered Emerald Isle fish & chips. Also, expect vibrant sips like the Forty Shades of Green cocktail (named for Johnny Cash's ode to Ireland). The co-owner team of brothers Ian and Niall Conry hail from Tipperary so expect homeland faves like shepherd's pie (made with a 24-year-old secret sauce) and a classic corned beef sandwich. Make a reservation at Mustang Harry's.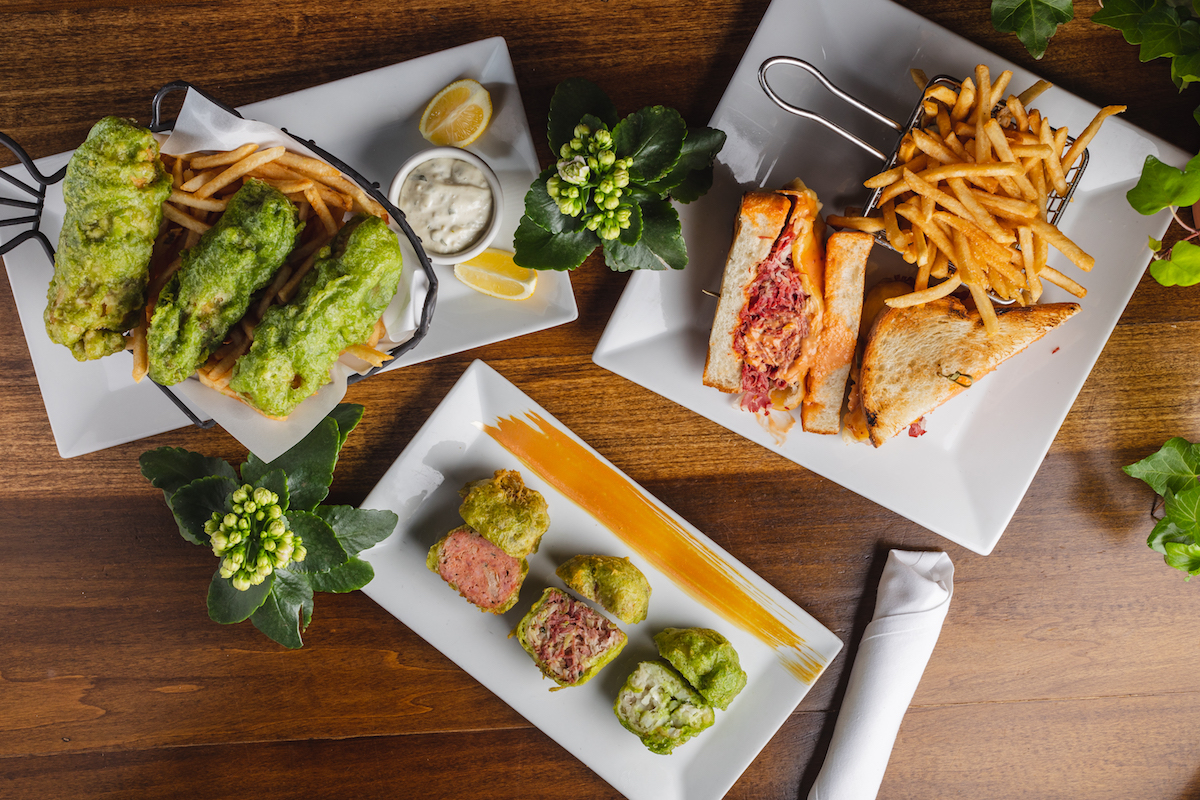 Grafton Street Pub and Grill, Cambridge, Massachusetts
Patrick Lee was born on March 17th to Irish immigrants from Galway, and with his brother, Peter, he owns this Harvard Square pot of gold that serves an Irish breakfast year-round. And to celebrate the holiday (and Patrick's birthday), you know they'll go all out with specials like Irish soda bread, Irish stout and cheddar fondue, Guinness beef stew, and the Irish Breakfast cocktail (Tullamore Dew, Barry's Irish tea, raspberry jam, and lemon). Bartender Paul Barry, also an Irish immigrant, pours the "perfect pint" of Guinness. Make a reservation at Grafton Street Pub and Grill.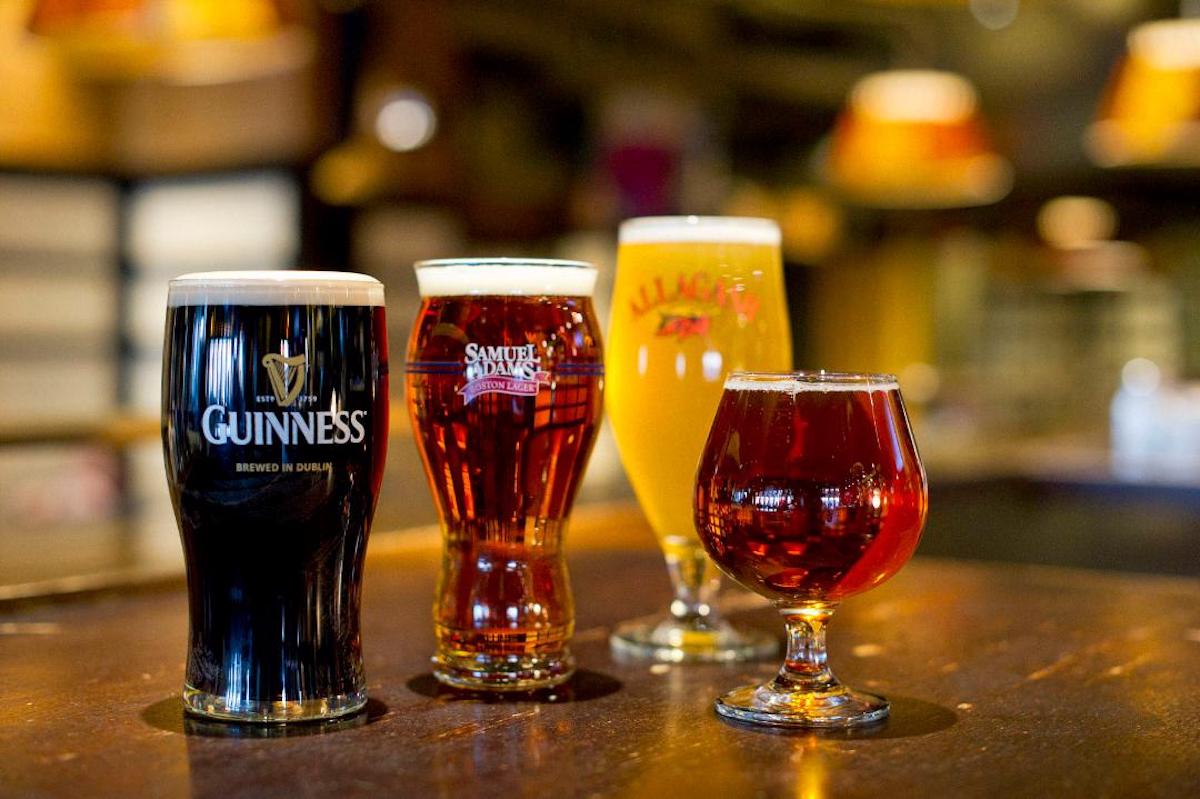 Murphy's Grand Irish Pub, Old Town Alexandria, Virginia
You'll find live music and Irish dancers, as well as a brunch that will feature traditional Irish breakfast dishes, as well as fish & chips, Irish stew, shepherd's pie, bangers and mash, and Irish egg rolls. Of course, Guinness will flow. Bonus: Dedicated taxis will be available from 12 p.m. until close for guests of the pub. And you will receive a complimentary 2019 commemorative pin to kick off your meal. Make a reservation at Murphy's Grand Irish Pub.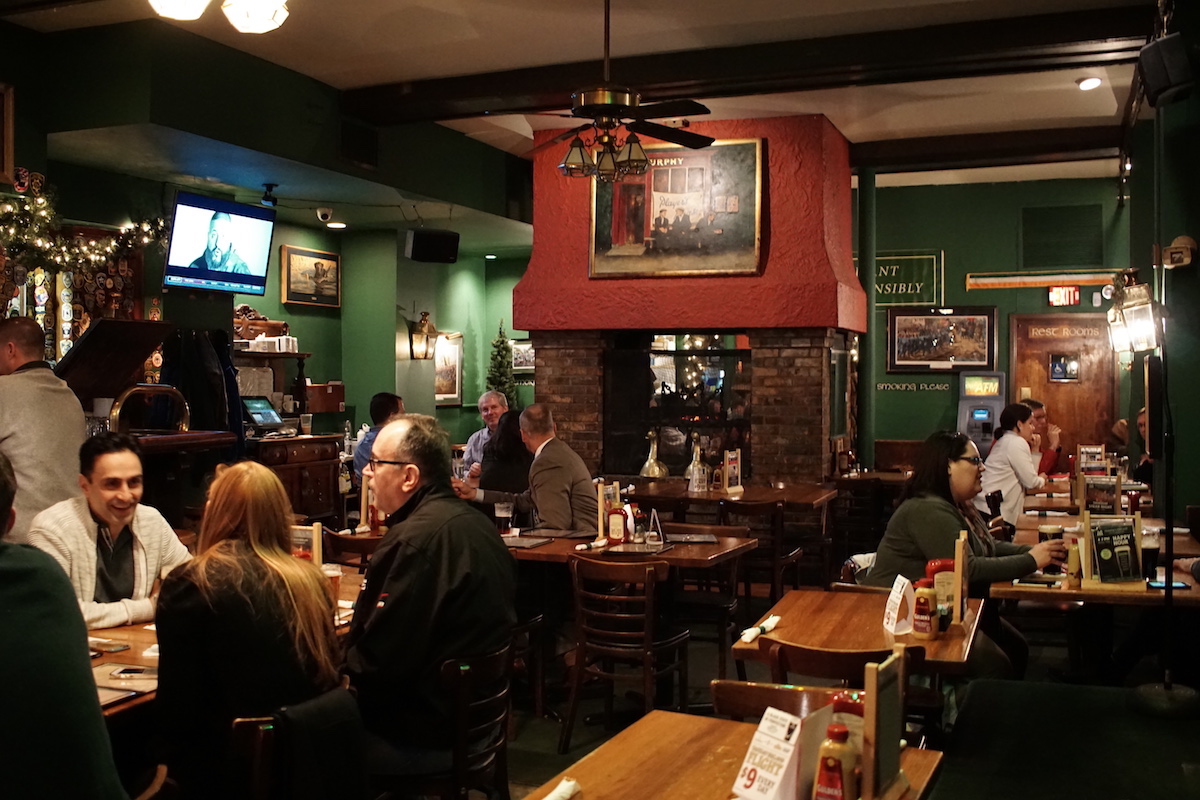 Wildebeest, Vancouver, British Columbia
Chef Ian McHale — who spent some time working across the pond in Dublin — will show off his Irish-themed brunch throughout the weekend. The menu will flaunt the classics that even your Irish forebears would love — dishes like rashers and eggs, fish and chips, a full Irish breakfast (yes, even with blood pudding). Irish coffee and boilermakers (a beer and a shot of whiskey) add to the fun. And, hold your beer, there are Guinness doughnuts. Make a reservation at Wildebeest.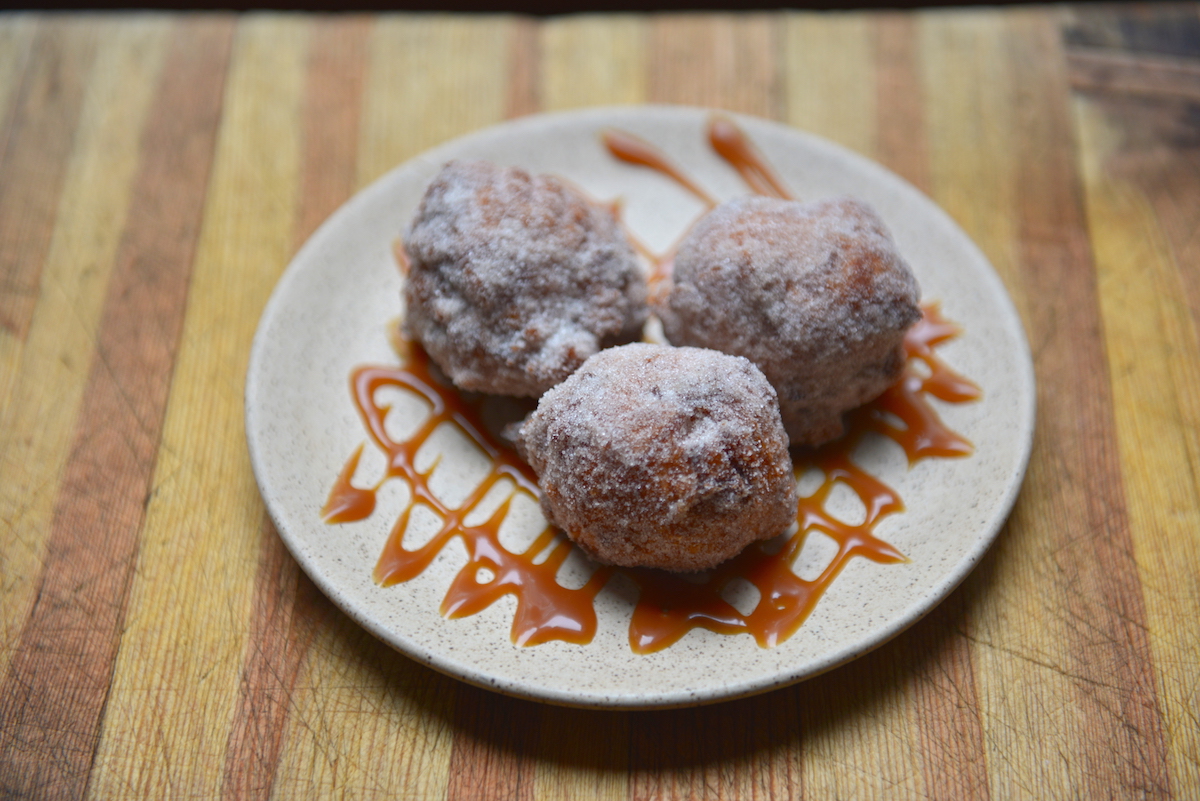 Nikki Beach, Miami Beach, Florida
Get lucky with the Feeling Lucky brunch at this South Beach landmark that channels the South of France. Irish coffees, Jameson juleps, and a brunch buffet with fresh seafood, Nutella waffles, and prime rib await. Irish Step Dancers kill kick things up, and while you won't find a Blarney stone to kiss, you will find a smooch-worthy and Insta-worthy "Kiss Me I'm Irish" kissing booth, so pucker up lassies and lads (and remember to put your phone on portrait mode). Make a reservation at Nikki Beach.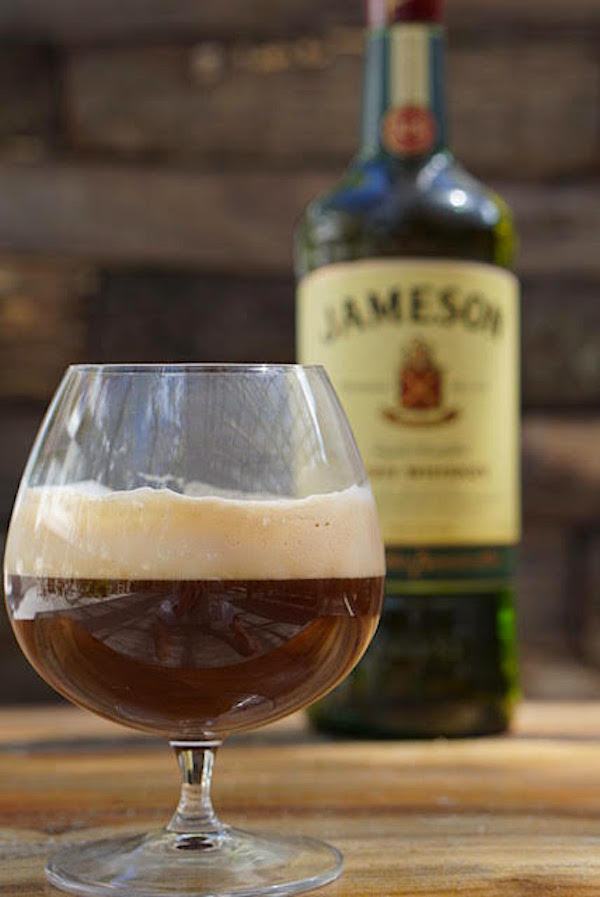 Beacon Tavern, Chicago, Illinois
The Chicago River is dyed green and the cocktails will also show their true colors — like the Liquid Luck, a pour of Jameson, green tea, black tea, ginger, peach, mint, and honey. Guinness beef stew, fish 'n chips, and a Reuben sandwich with housemade sauerkraut, marble rye, and Russian dressing are among the highlights. Order the Guinness cake and shake combo (chocolate cake, cream cheese frosting, mint chip shake) or you'll be green with envy. Irish bagpipers will amp it up. Celebrated all weekend. Make a reservation at Beacon Tavern.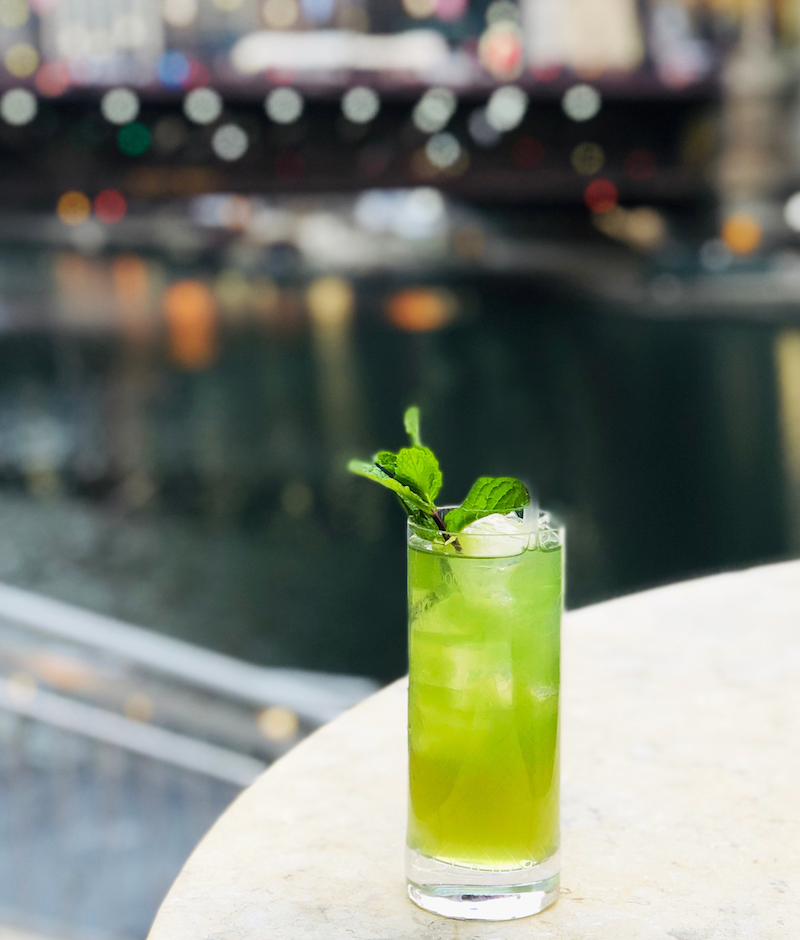 Patrick's, New York, New York
The classic St. Patrick's Day meal will be served all weekend long: corned beef brisket with cabbage, potatoes, and heirloom carrots will be served with a side of live Irish music. And things get spicy with a Green Tequila Maria sip (YaVe Jalapeno tequila and fresh tomatillos). A Nitro cold brew Irish coffee will be available for the holiday, along with Guinness, of course. Extra special: A kind shout-out to first responders and their families with $5 pints and shots and Long Island oysters. Make a reservation at Patrick's.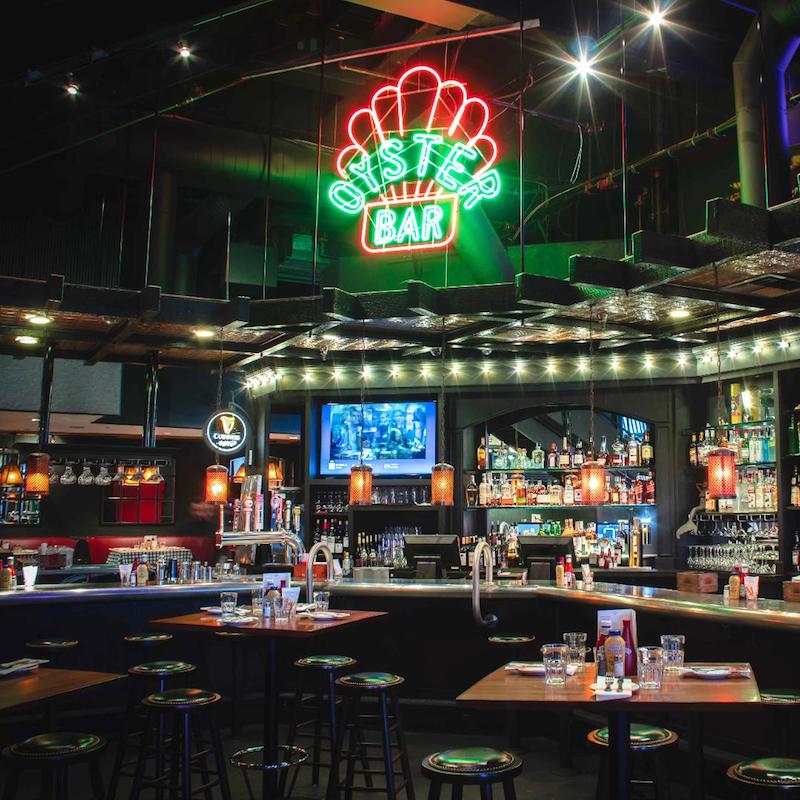 SafeHouse, Chicago, Illinois
Green beer will be flowing at this spy hideaway in River North, sought out by diners on the hunt for "covert engagements, table missions, and secretive sips." Order the Leprechaun (Jameson Black with tonic and lemon) or The Mission Impossible signature large-format tipple for sharing. And try to crack the code for the top-secret dressing in The Raven — housemade corned beef on marble rye with melted Swiss, sauerkraut and their own special sauce. Make a reservation at SafeHouse.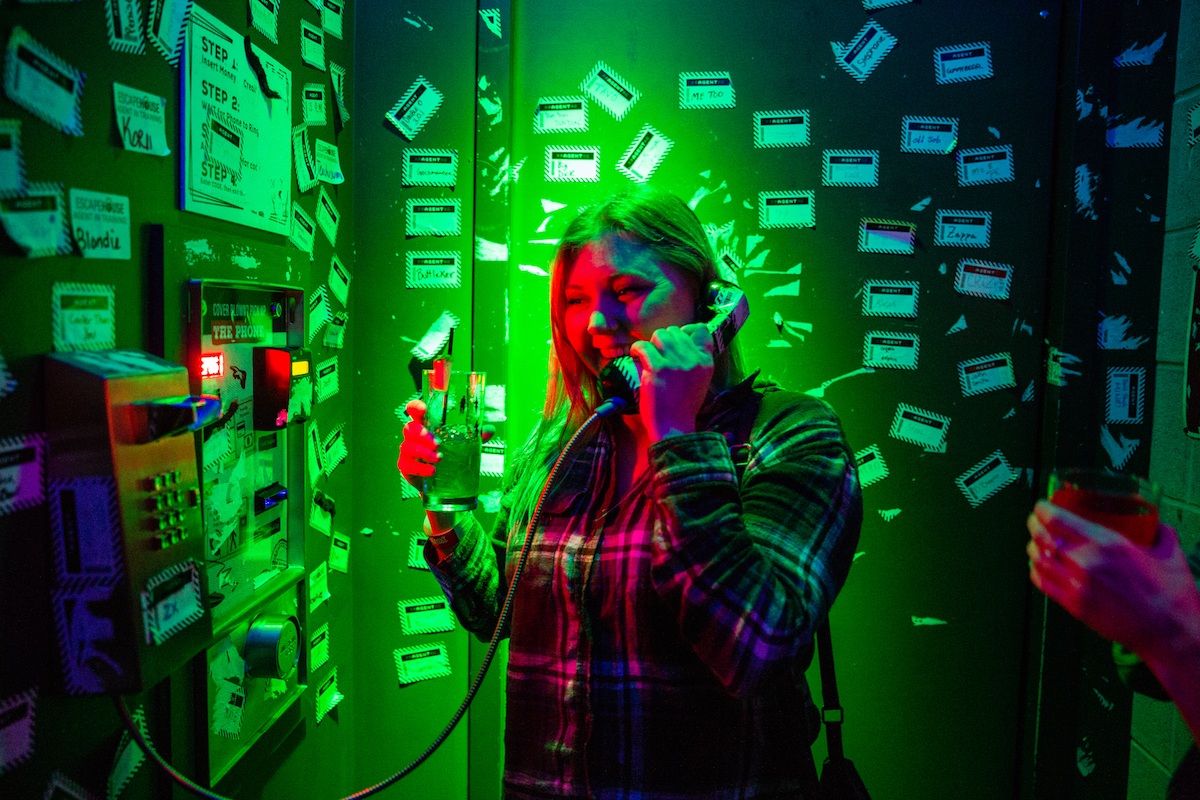 Brooklyn Cider House, Brooklyn, New York
Beer is dyed green practically everywhere you turn on St. Paddy's Day, but at this hip Greenpoint neighborhood spot, the ciders will be dyed green for the festivities. An all-day brunch bash on St. Paddy's Day will also feature the Luck of the Irish sip (shot of Jameson and a glass of Brooklyn Cider House cider) and on the menu will also be Dr. Seuss's fave green eggs and ham as well as corned beef and cabbage. Slainte! Make a reservation at Brooklyn Cider House.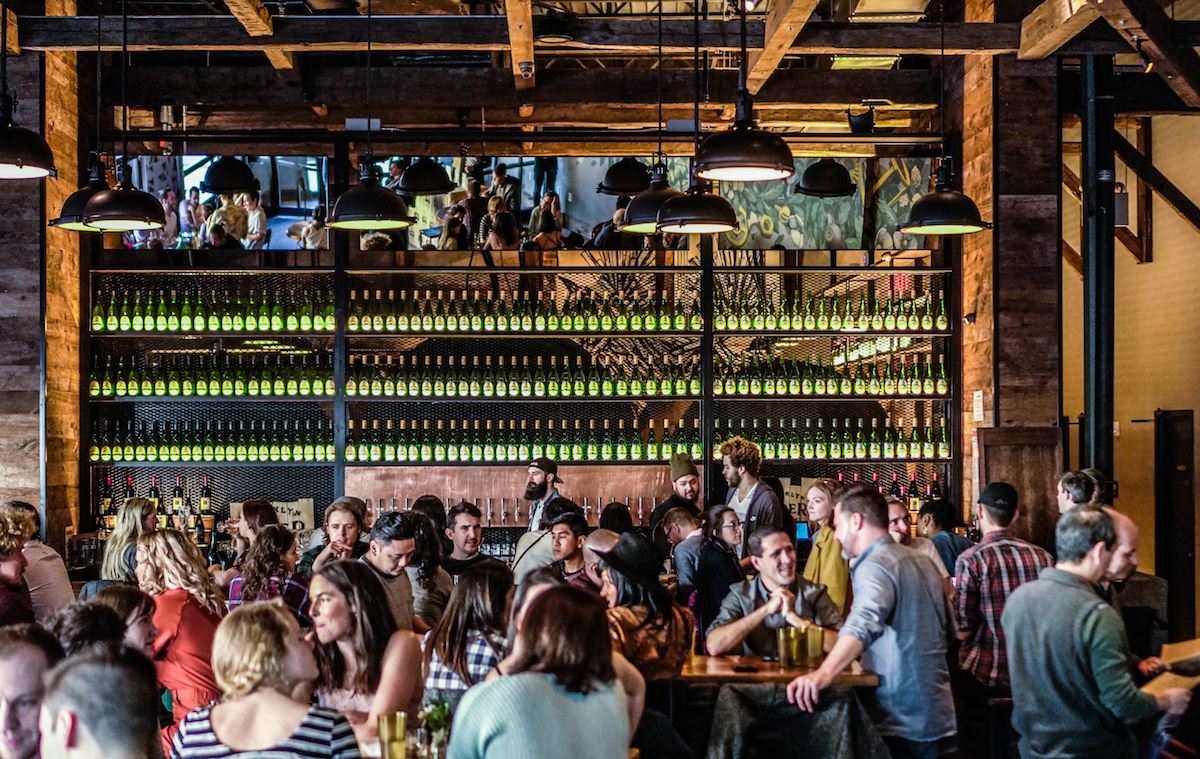 City Winery, Nashville, Tennessee
You'll find a wee twist on the traditional St. Patrick's Day fare with dishes like the basil pesto baked Reuben and cheese dip with a side of pumpernickel bread, the Irish potato candy cheesecake, green wine (of course!), and other celebratory sips like The Emerald Cocktail (poured with Irish whiskey, sweet vermouth, and orange bitters) and an Irish Old Fashioned (Irish whiskey, demerara simple syrup, and lemon bitters.). Make a reservation at City Winery.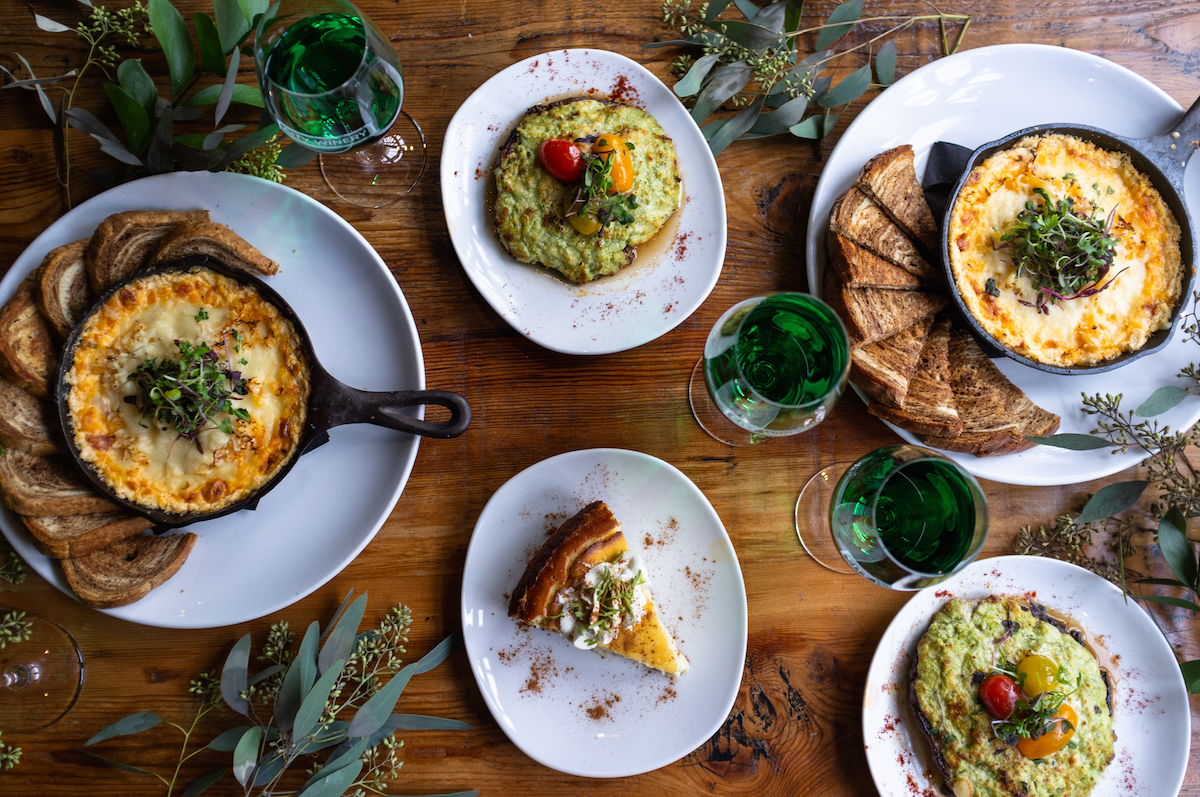 Tell us your picks for restaurants for St. Patrick's Day here or over on Facebook, Instagram, Pinterest, or Twitter. And, remember to snap + share your #dishpics with us on Instagram for a chance to win in our weekly giveaway.
Laurie Bain Wilson is a Boston-based journalist, author, and essayist who writes often about travel, food, and baseball. Find her on Twitter @laurieheather.
Photo credits: Gage Hospitality Group (Beacon Tavern); Young Kim (Brooklyn Cider House); M. Enriquez for Visit Alexandria (Murphy's); Simmer Group (Mustang Harry's); Jonathan Norton (Wildebeest).