At this time of year, we are all about the pumpkin treats. We're not just talking PSLs and pie either. Pastry chefs are using the star squash to make a dazzling diverse array of delightful desserts. Here are 15 restaurants for festive pumpkin sweets to get you in the mood for Thanksgiving. Not near any of them? OpenTable has you covered with more than 52,000 restaurants for any craving or occasion.
Adobe Grill, La Quinta, California
Say "hola" to the calabaza en tach. A baked squash cradles cinnamon laced pumpkin seed ice cream topped with pepita brittle. Scoop up the warm squash with the cold and crunchy components to create a pumpkin bonanza on your palate.
Make a reservation at Adobe Grill.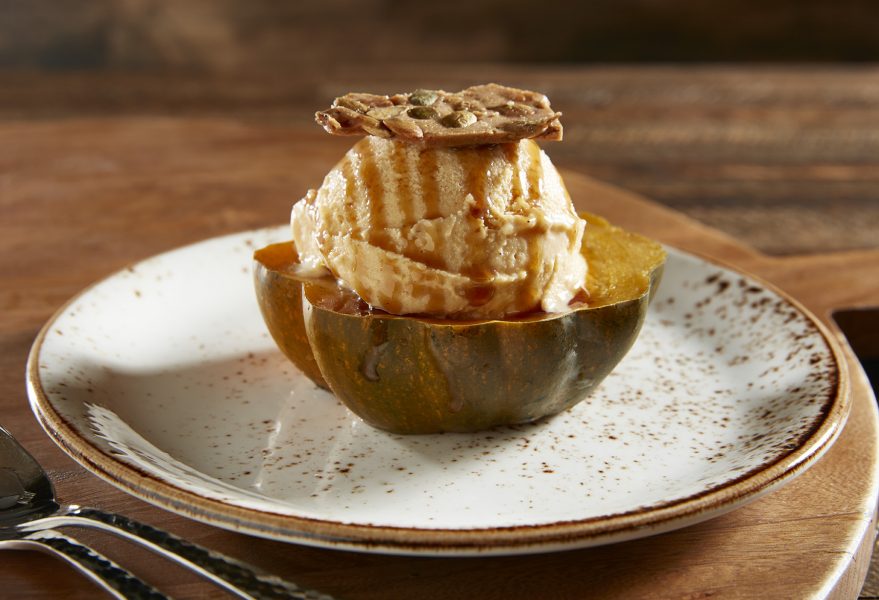 This just may be the most gorgeous cheesecake ever. Hiding a hint of panna cotta to add a slightly acidic element, this pumpkin packed dessert is paired with browned butter ice cream and candied pepitas. Don't forget to take a pic before you take a bite.
Make a reservation at T&T Innovation Kitchen.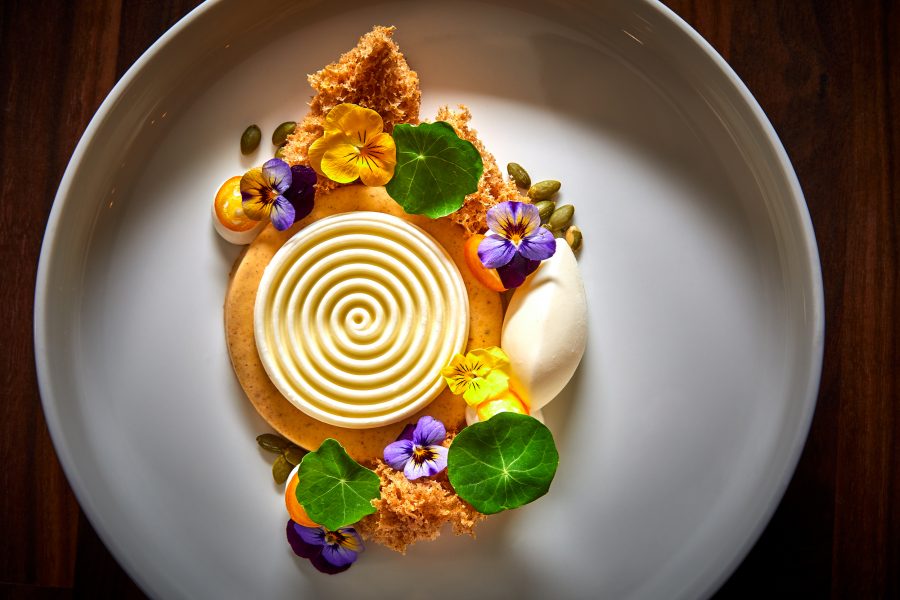 You're going to want to save room for dessert. Warm butter cake is amped up with pumpkin and a flurry of warming spices. It's finished off with vanilla ice cream, caramel sauce, and a blizzard of whipped cream.
Make a reservation at Mastro's Steakhouse.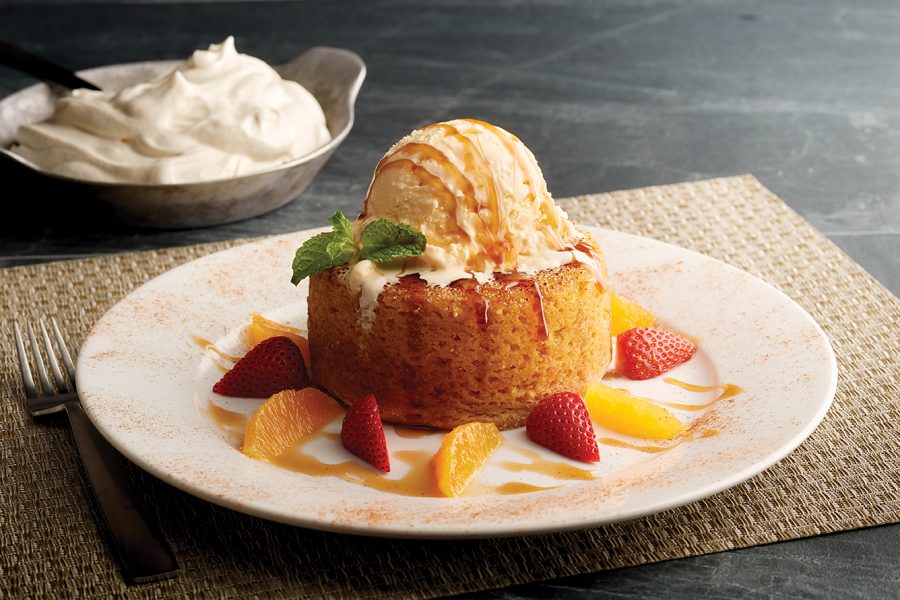 Brabo, Alexandria, Virginia
There are jack-o'-lanterns and then there's the Jacques-o-Lantern Baked Alaska. Pumpkin spiced cake and pumpkin ice cream are surrounded by a ring of airy meringue. It's flambéed tableside with Grand Marnier and 100-proof Virginia brandy infused with vanilla beans.
Make a reservation at Brabo.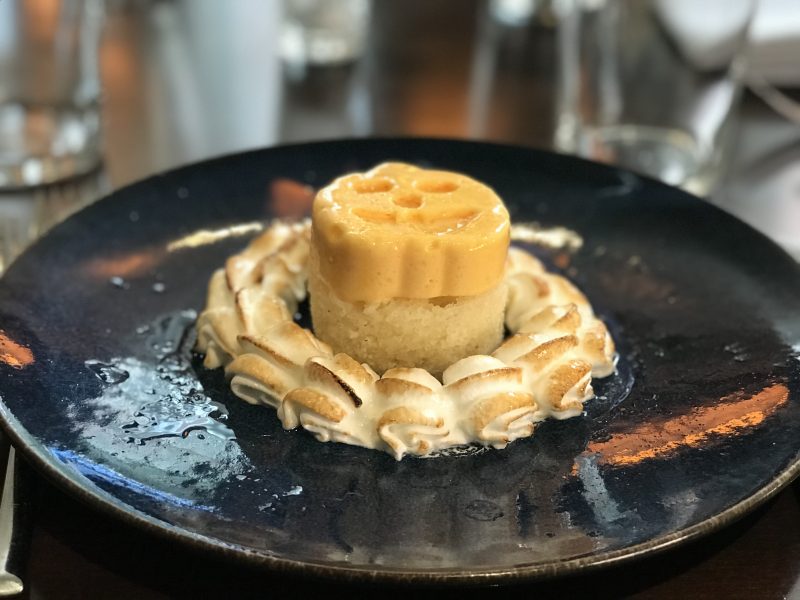 The Italians call this dessert torta di zucca, but you can call it a pumpkin cake. Served straight from the oven, the tender treat is drizzled with sage caramel, topped with vanilla gelato, and spangled with pumpkin seed streusel. Every bite will give you all the fall feels.
Make a reservation at Osteria Mattone.
The Spookies & Scream Halloween platter has all the things you want at this time of year. Highlights include a pumpkin streusel bar and a milkshake thickened with pumpkin ice cream. Perfect for your kid or your inner child.
Make a reservation at Bluestem Brasserie.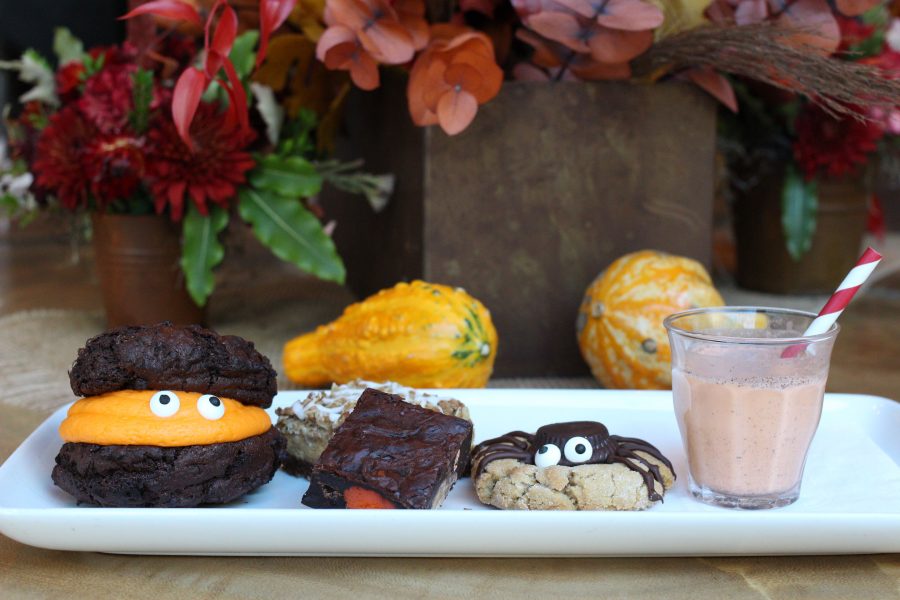 Just in time for autumn's glory is this seasonal pot de crème. Powered by pumpkin puree and accented by seasonal spices, like cinnamon and nutmeg, it's sweetened with maple syrup. Though it's served in a teacup, you don't need to extend your pinky finger as you eat it.
Make a reservation at Bas Rouge.
Celebrate the fall season one nibble at a time. Pumpkin crème brûlée comes with a scoop of vanilla ice cream. Crack through the torched sugar crust and scoop up all the components to create a super creamy taste punctuated with crackly crunches.
Make a reservation at Bulla Gastrobar.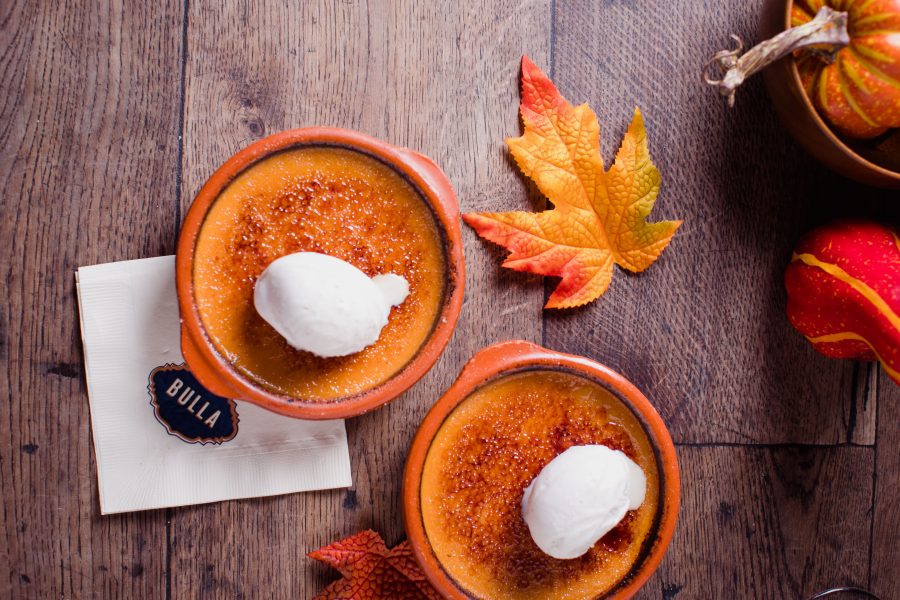 Ema, Chicago, Illinois
It's froyo, yo! To make the frozen treat fall appropriate, it's enriched with plenty of pumpkin. Candied pumpkin seeds are the picture perfect finishing touch.
Make a reservation at Ema.
Graham cracker crust cradles rich pumpkin chiffon and a decadent layer of whipped cream. Drizzled with maple syrup, the hefty wedge comes garnished with spiced walnuts. It pairs perfectly with a cup of hot black coffee on a chilly autumn afternoon.
Make a reservation at Joe's Seafood, Prime Steak & Stone Crab.
You love a good tart. Get your mind out of the gutter. This one is pumpkin pastry cream topped with mascarpone cream and a dazzling bit of edible gold leaf.
Make a reservation at Lupo Verde Osteria.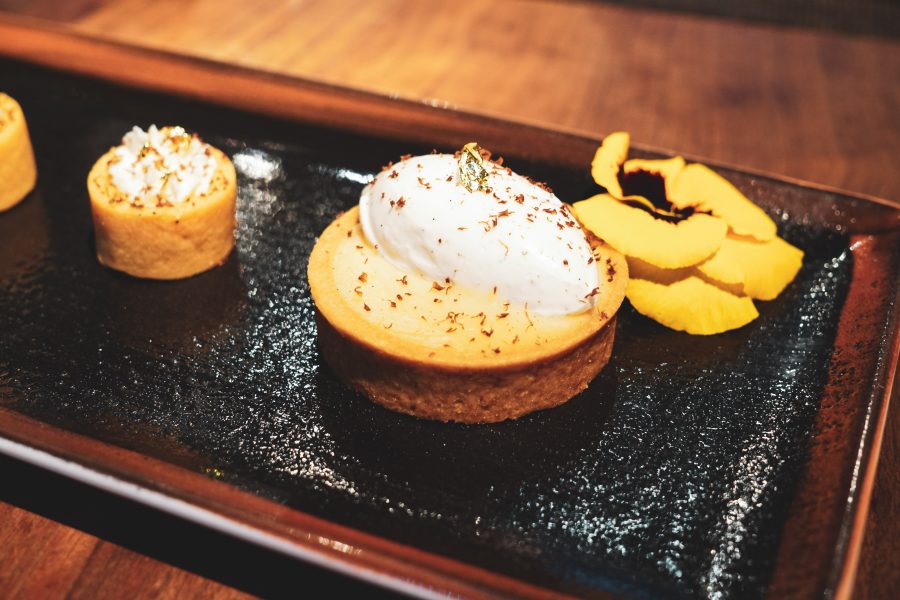 Barton G., West Hollywood, California
Nothing is ever as it seems here. Corn and apples turn out to be spiced pumpkin mousse with salted bourbon caramel atop a warm brown butter blondie. The deceptive dessert is accompanied by vanilla ice cream and snickerdoodle caramel corn.
Make a reservation at Barton G.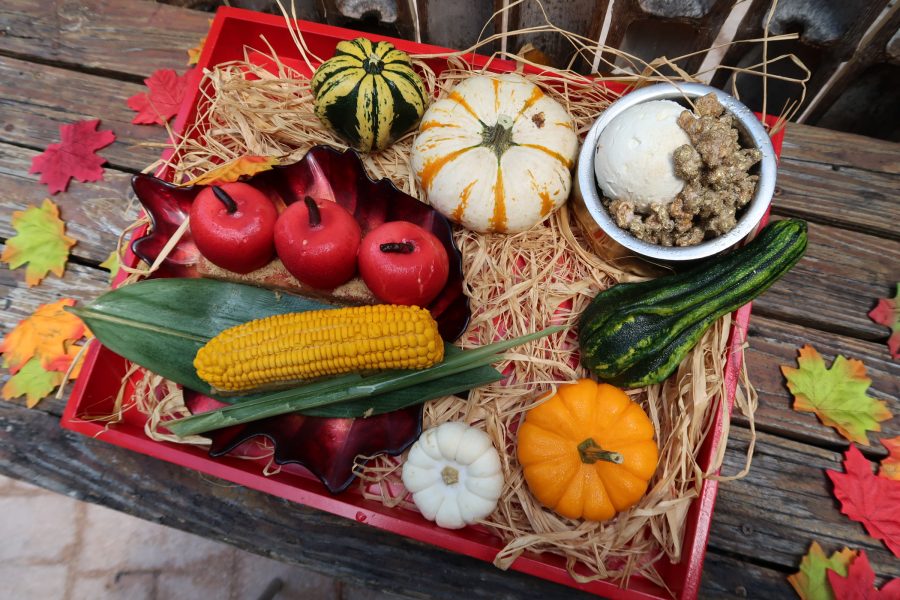 Say cheese(cake)! This artfully presented cheesecake comes zigzagged with dulce de leche, sprinkled with candied pepitas, and dotted with puffs of spiced Chantilly cream. It's almost too beautiful to eat. Almost.
Make a reservation at Trummer's Restaurant.
Tulio, Seattle, Washington
Sometimes it's the simplest things that are the best. Case in point is this pumpkin gelato, which arrives with pumpkin seed biscotti. Ordering a double espresso to complement it wouldn't hurt.
Make a reservation at Tulio.
Urbana, Washington, D.C.
Local pumpkins sourced from Virginia power this primo pie. To accompany the sweet vee, there's caramel sauce, whipped cream accented with fall baking spices, and seasonal berries. You may have to stop yourself from licking the plate.
Make a reservation at Urbana.