It's not just summer; it's peach time. The fuzz-skinned stone fruits are at the peak of their glory. So clever mixologists are showcasing them in cocktails that will make you wish their season would never end. Whether it's after-work drinks with colleagues or you're catching up with your BFF at your local, these 15 restaurants are pouring peach cocktails to help you celebrate #ThirstyThursday. Not near any of them? OpenTable has you covered with more than 51,000 restaurants for any craving or occasion.
The Occidental, Washington, D.C.
Wanna feel peachy keen? Order the Elephant in the Room made with Absolut Elyx, peach liqueur, lemon juice, and allspice dram. Heck, treat yourself, and order two – you'll feel extra peachy keen.
Rave review: "Excellent food and service! We love the history of this restaurant."
Make a reservation at The Occidental.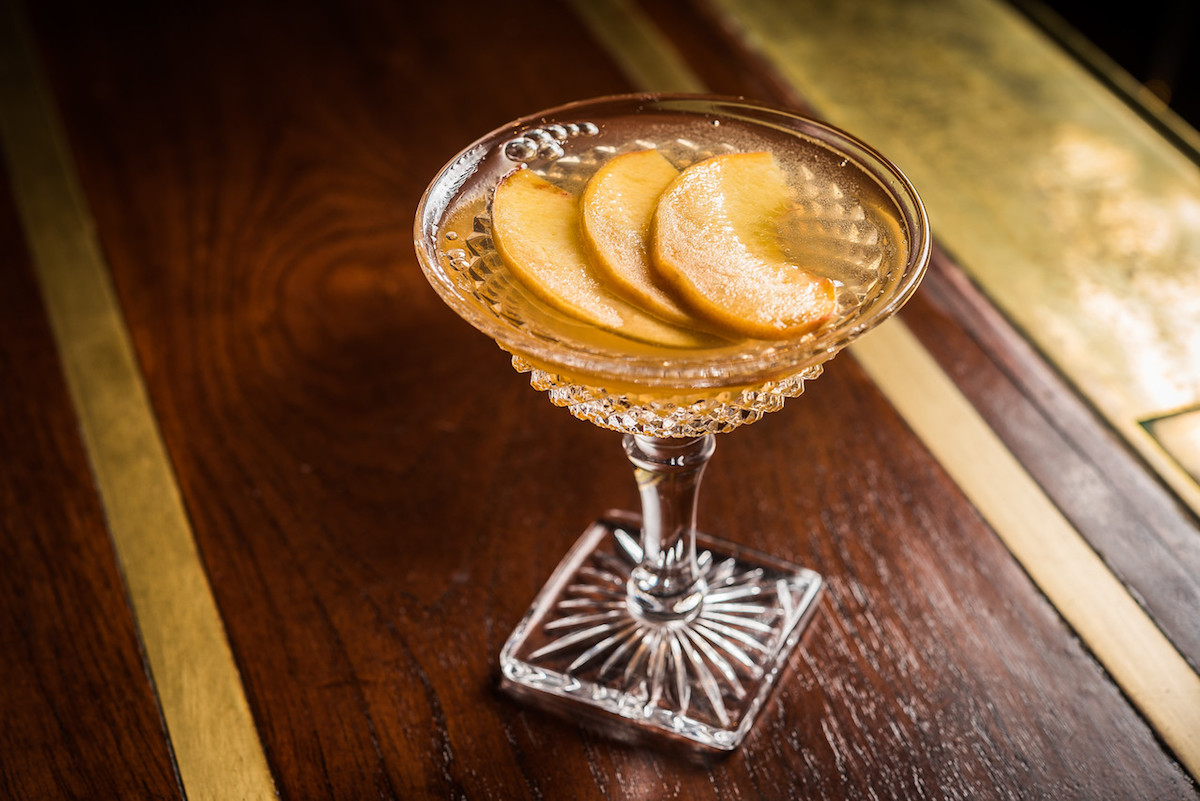 Outlier, Seattle, Washington
Meet the Idle Sidle. Now say that five times fast. The sweet 'n' herbaceous summertime sipper is made with Edinburgh Seaside Gin, muddled grilled peach slices, marjoram simple syrup, and lemon juice.
Rave review: "The Outlier was an amazing restaurant! My friends and I had great fun there. The food was amazing, the chef was friendly, and the service was great! I really enjoyed my time there."
Make a reservation at Outlier.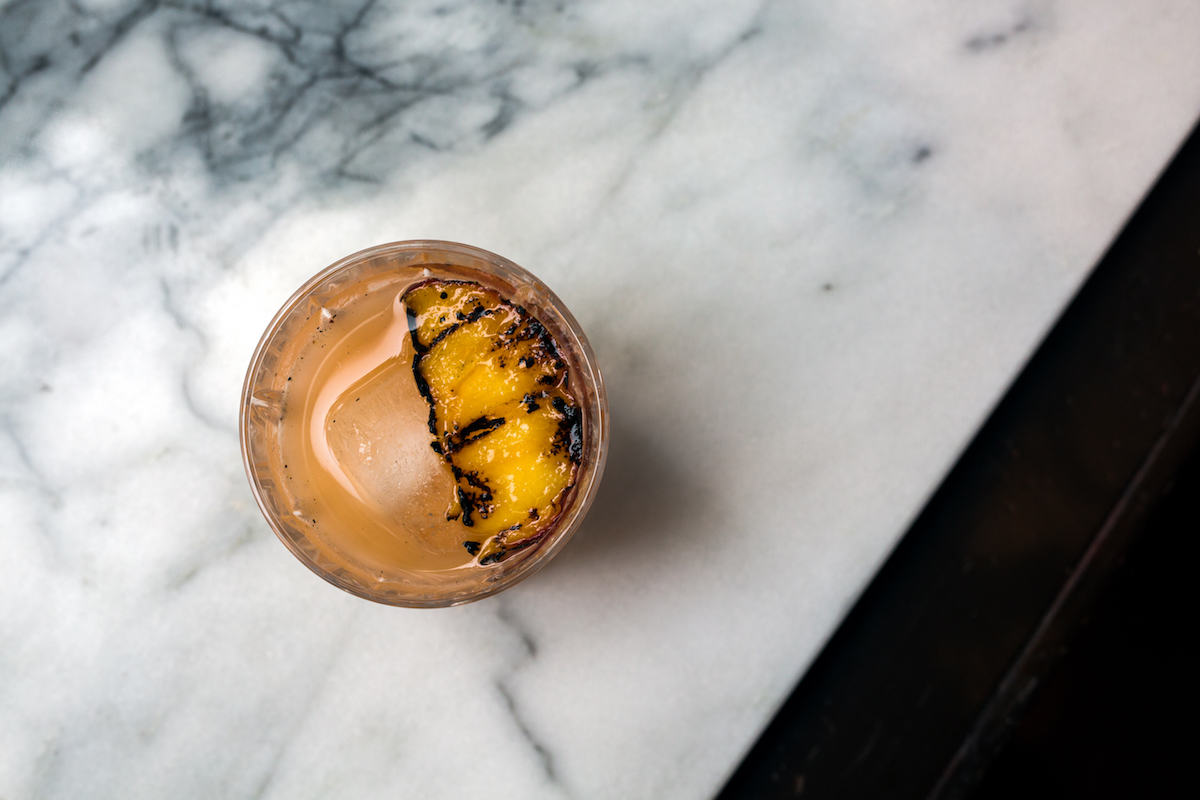 Jimmy at The James, New York, New York
Traditional lime margaritas are so tired. This margarita is powered by peaches. Don't worry, there's still a touch of lime and plenty of tequila.
Rave review: "Amazing view. Would go there again and again and again."
Make a reservation at Jimmy at The James.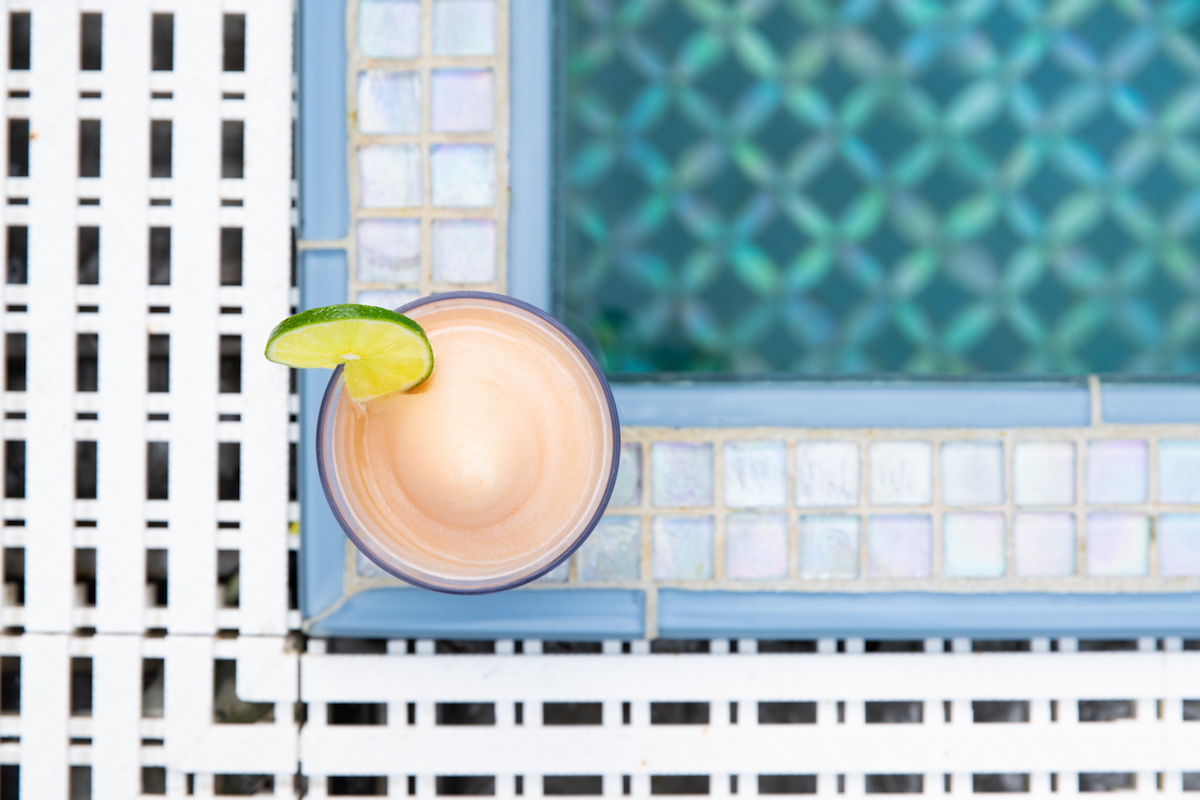 Bar Mezzana, Boston, Massachusetts
Here's a peach of a cocktail. Peach liqueur pops in the Mezzana Spritz, which also features Campari, soda water, and Moscato d'Asti. Fizzy, fun, and full of flavor.
Rave review: "The flavors were amazing, everything cooked to perfection. Especially loved the crostini and various vegetables. Cocktails were complex and not to be missed!"
Make a reservation at Bar Mezzana.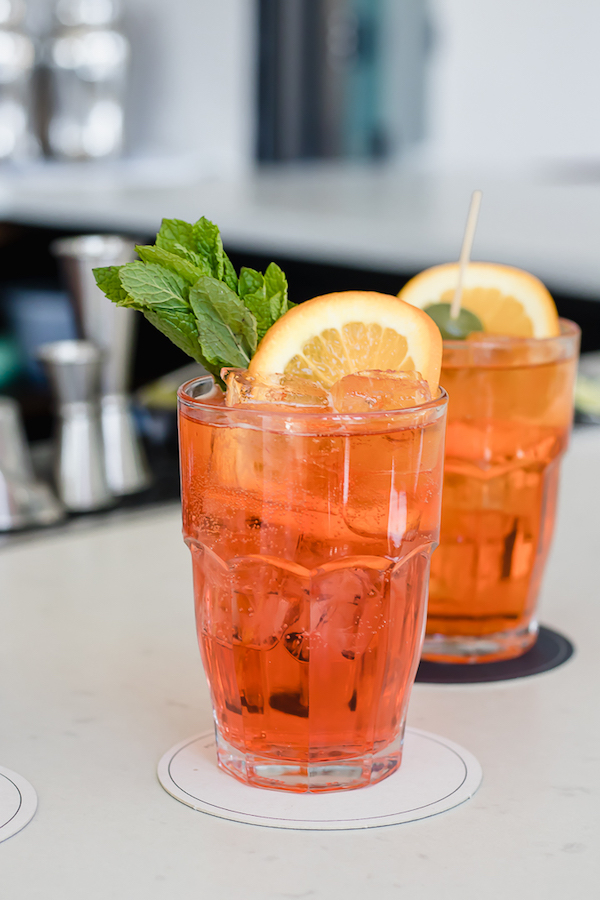 Firefly, Washington, D.C.
You down with O.P.P.? Yeah, you know me. This naughty-by-nature cocktail includes Pisco Portón, peach syrup, chamomile syrup, local honey, and egg white.
Rave review: "Absolutely wonderful — the setting is quite divine with the gorgeous tree in the middle and noise-cancelling sculpture on the ceiling. Our meals were absolutely delicious and the cocktails to die for. We will be back."
Make a reservation at Firefly.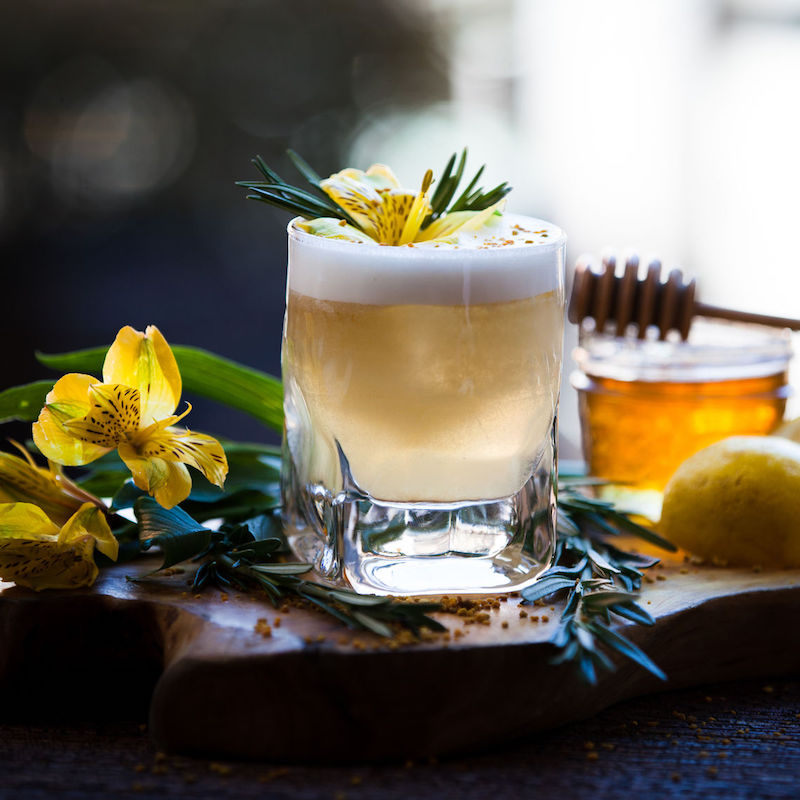 Henry's at The Farm, Milton, New York
This restaurant takes a barn-to-bar approach. The peaches for its margarita come from their on-site organic farm. Built with blanco tequila, peach schnapps, freshly muddled peach puree, and a squeeze of agave syrup, it's served on the rocks and garnished with fresh peach and lime slices.
Rave review: "Excellent food and service. Such beautiful grounds, it's a must-visit!"
Make a reservation at Henry's at The Farm.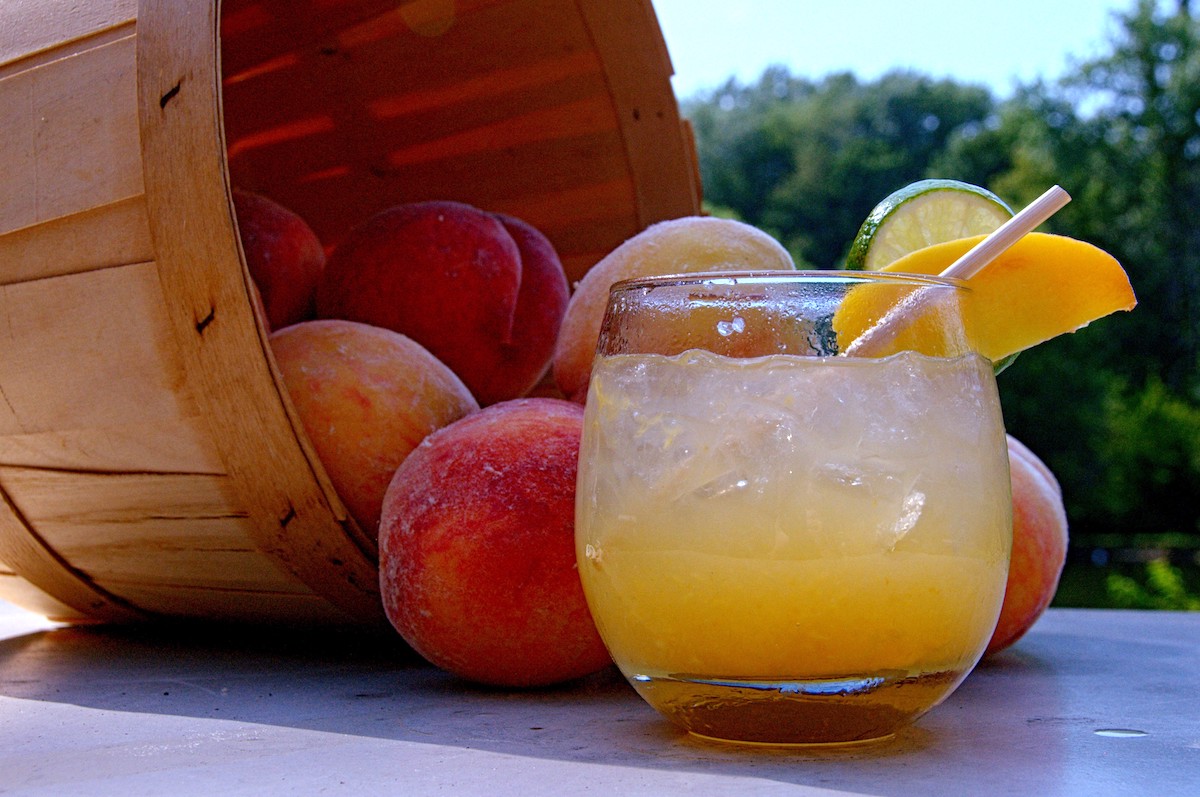 RPM Italian, Washington, D.C.
The root beer float has some boozy competition. Giuliana's Bellini Float features housemade vanilla gelato, white peaches, raspberries, and Giuliana prosecco. You don't have to share, but it'd be nice if you did.
Rave review: "This was hands down one of the best dining experiences I have ever had. Our waiter was amazing — for a business meeting, this was one for the books."
Make a reservation at RPM Italian.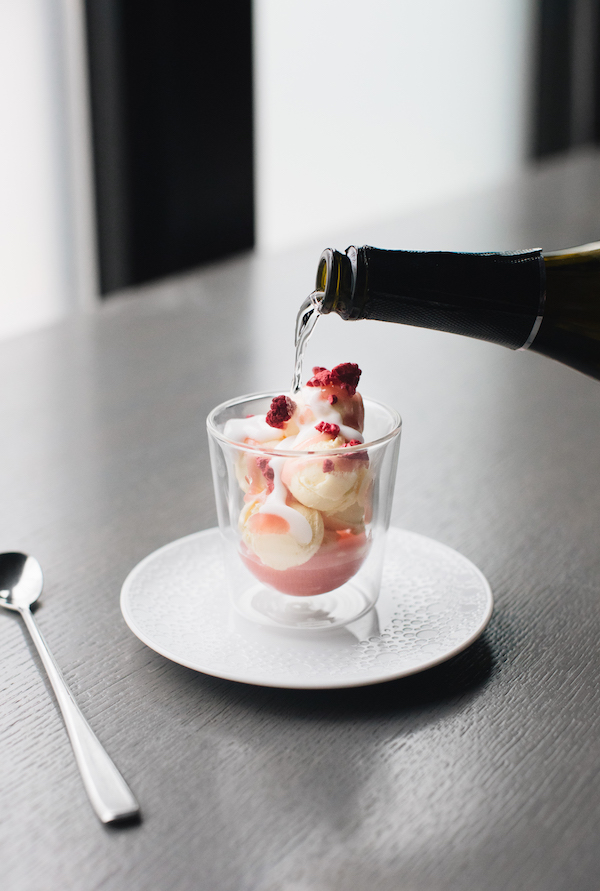 SideDoor, Chicago, Illinois
Dang! We're not just excited — that's the name of this tiki tipple. It's made with two tequilas, rum, sherry, peach and passionfruit bitters, cinnamon, allspice, lime, and a dash of Angostura bitters.
Rave review: "Food was excellent. Our server was awesome. The place had a cool/old school vibe. Will definitely be going back."
Make a reservation at SideDoor.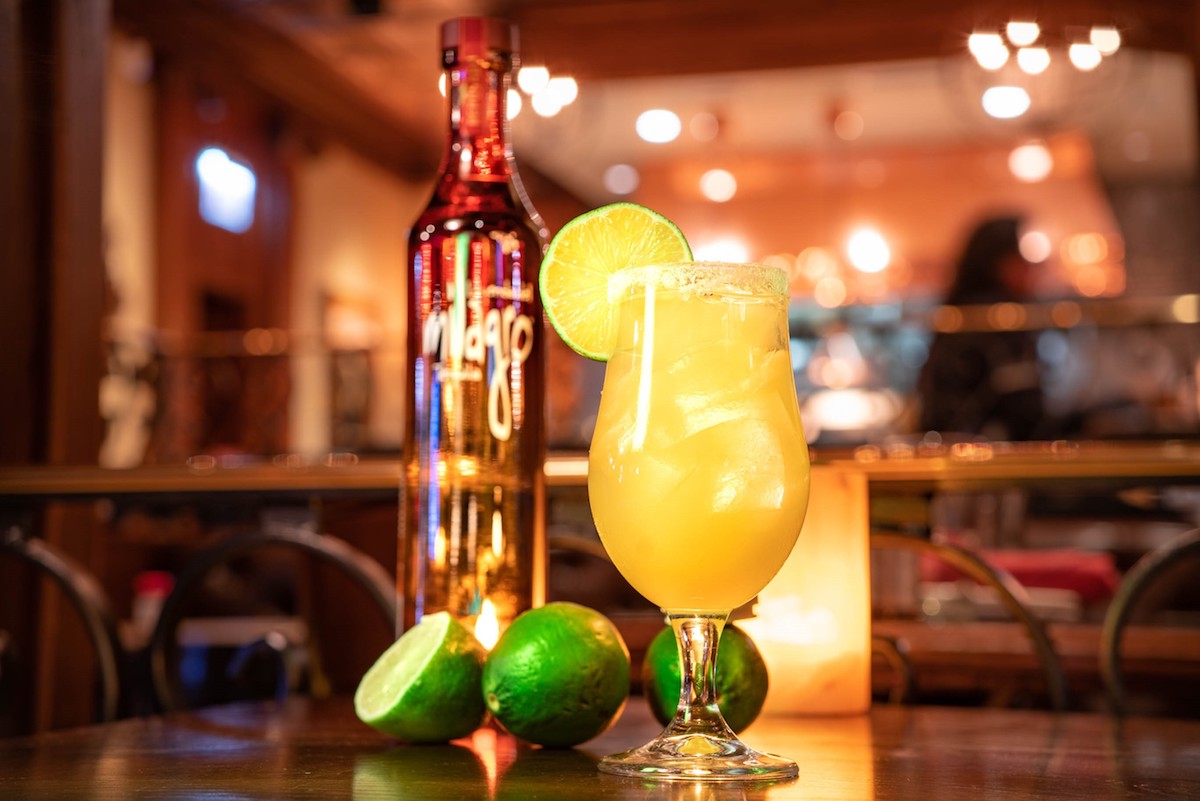 Trademark, New York, New York
Marie Brizard peach syrup adds peachy punch to this Irish-accented Mule. Powered by whiskey, it's still packed with plenty of ginger notes, which go nicely with the stone fruit. Sláinte!
Rave review: "Great service and food! The wait staff and management went out of their way to make the meal extra special!! We will be recommending Trademark and going back!"
Make a reservation at Trademark.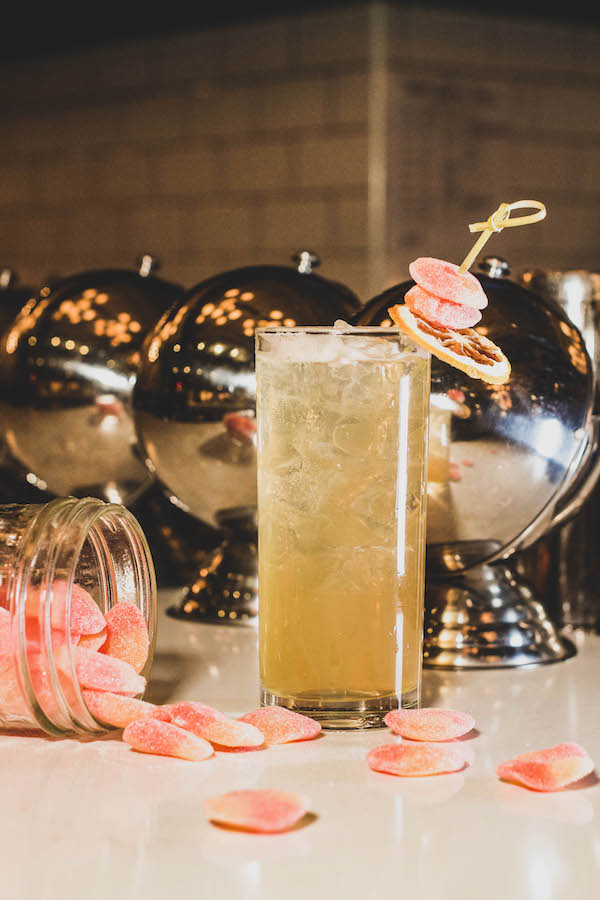 Cafe Ba-Ba-Reeba!, Chicago, Illinois
Here's one sassy stone fruit sangria. It's made with a blend of Spanish white wines, peach schnapps, Absolut peach, white peach puree, and diced fresh fruit. Guaranteed to put some sway in your day.
Rave review: "Best tapas I've ever had! Been there so many times, it amazes me every time!"
Make a reservation at Cafe Ba-Ba-Reeba!.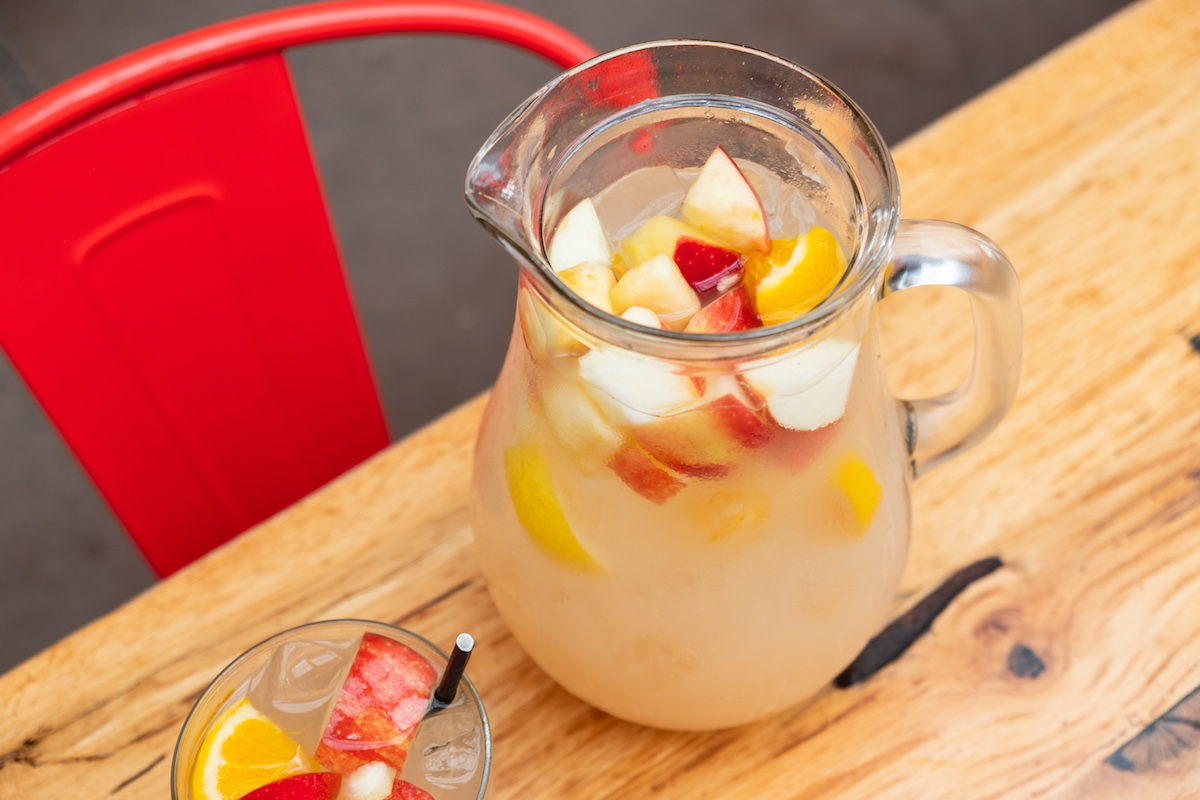 American Social, Miami, Florida
Powered by Don Julio blanco tequila, this white peach margarita is summer in a glass. Cranberries and citrus add a tartness to the mix. When temperatures hit triple digits, it's just what you need.
Rave review: "Great view, drinks, and service. The crab cakes were amazing and so was the seafood platter. Everything was fresh and the atmosphere was perfect."
Make a reservation at American Social.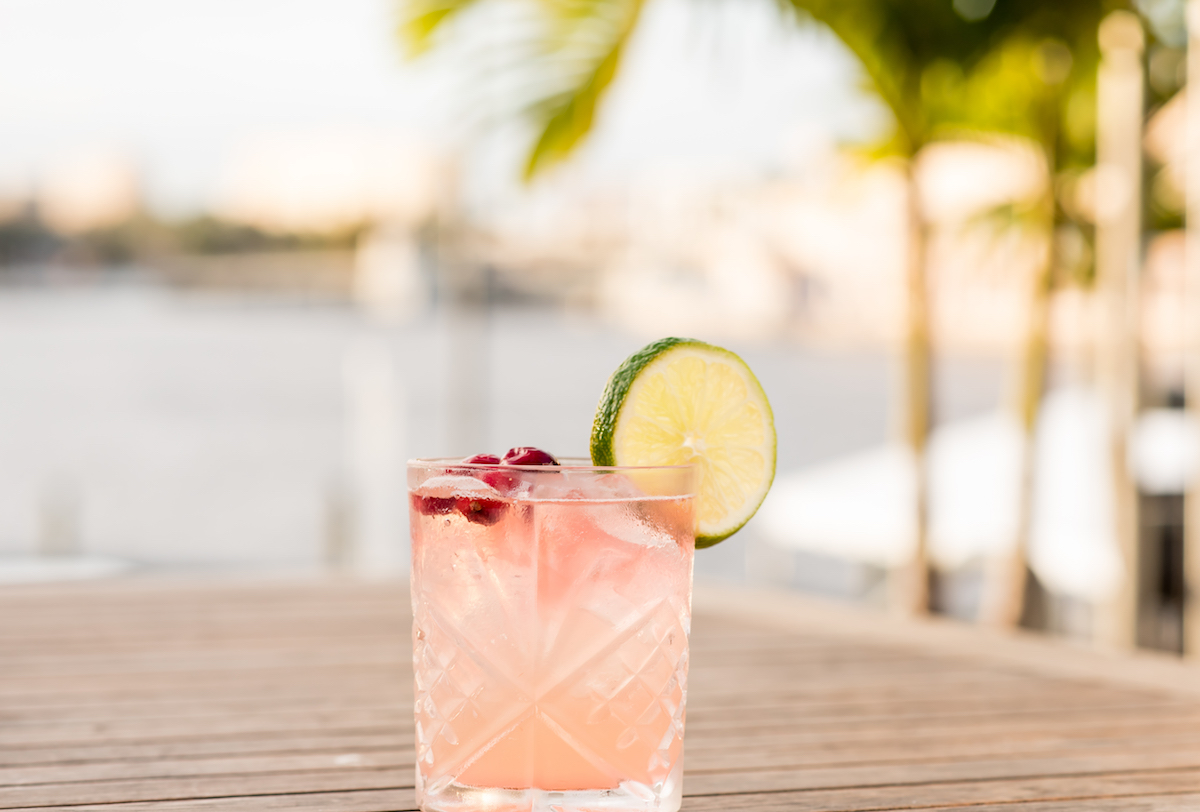 The Franklin, New Orleans, Louisiana
The Peaches & Herb is a twist on the whiskey sour that is crisp and refreshing enough to cool and revive you. It features a mix of fresh citrus, bright peach notes, and a touch of anise from Herbsaint liqueur. The backbone is Elijah Craig small batch bourbon, which contributes a soothing vanilla tone.
Rave review: "Great all-around experience. Already made reservations to dine there again."
Make a reservation at The Franklin.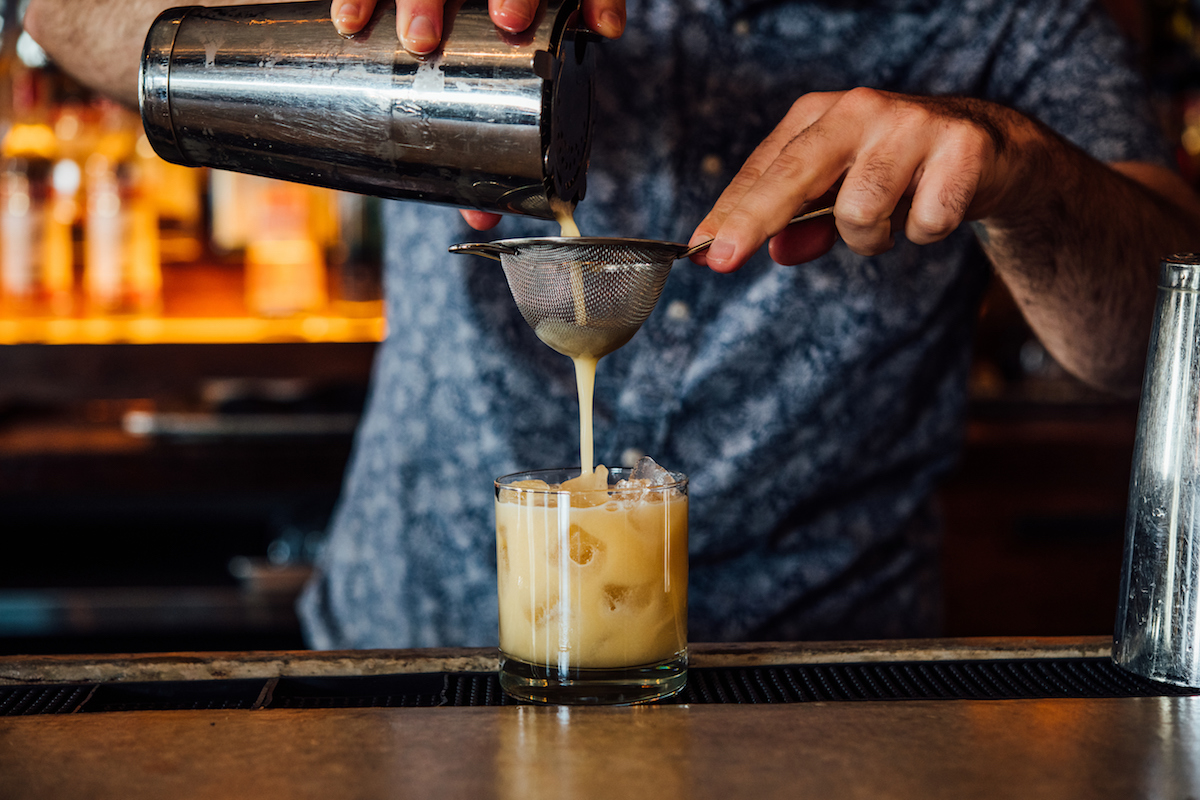 Estuary at the Conrad DC, Washington, D.C.
Say hola to the peach Caipirinha upstairs at the Summit rooftop bar upstairs from Estuary. Cachaça's funky flavors are balanced with lime, Giffard's Pêche de Vigne cordial, and soda water. The results are bright, summery, and muy magnifico.
Rave review: "The Voltaggio brothers have struck gold again. Dinner at Estuary was the most amazing experience. Every dish was prepared with the utmost care as evidenced by watching the open kitchen staff."
Make a reservation at Estuary at the Conrad DC.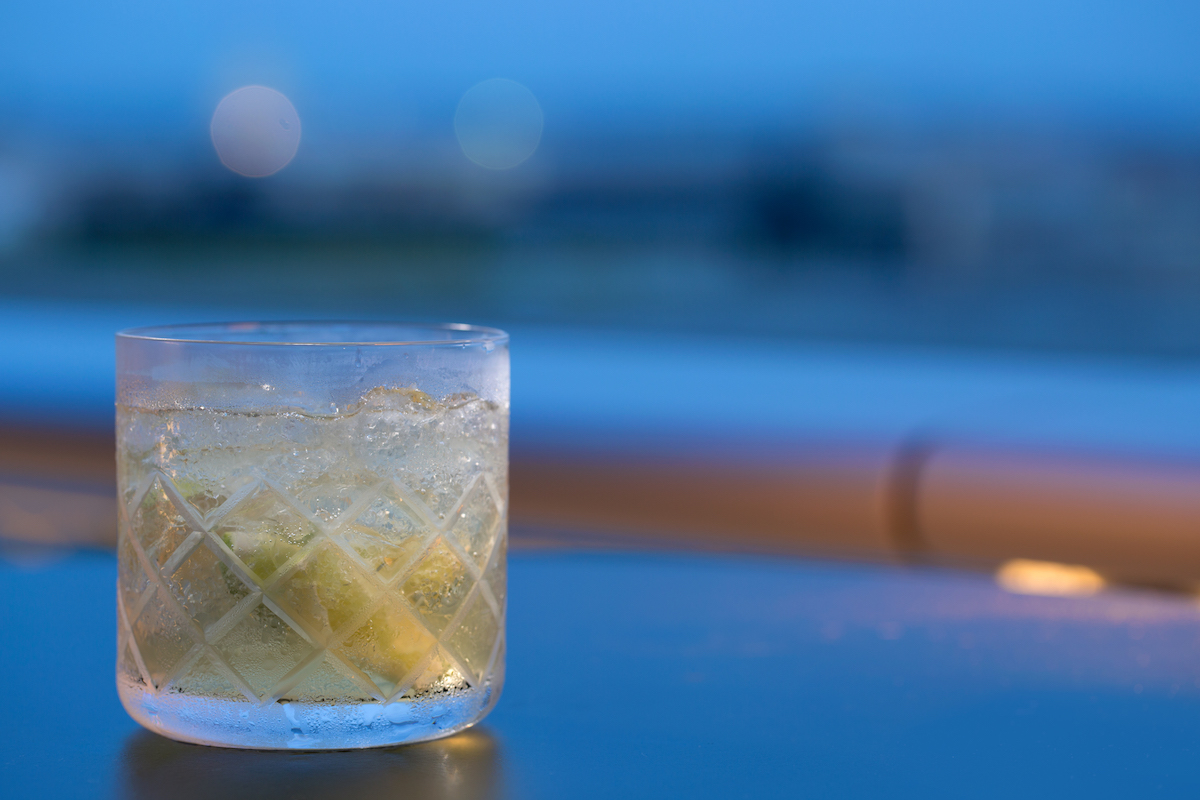 Bar Vasquez, Baltimore, Maryland
Ain't this a peach. The Kentucky Peach features muddled peaches, bourbon (of course!), mint, simple syrup, and ginger beer. Think of it as a Bluegrass State Julep.
Rave review: "The food, drinks, and ambiance were amazing! Will be back very soon!"
Make a reservation at Bar Vasquez.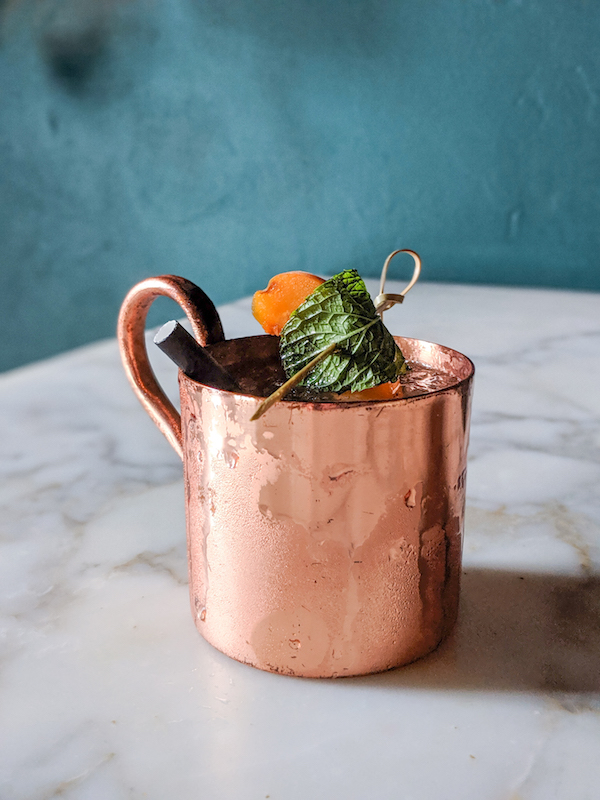 Dyllan's Raw Bar Grill, Washington, D.C.
On a cloudy summer's day, seek out the Golden Lining. With a vodka base, the refreshing cocktail is made up of peach puree, ginger, triple sec, and egg white. It's garnished with cucumber and cilantro.
Rave review: "First time here and will definitely be back after we move to the D.C. Metro area. Service was fantastic and the raw bar is killer. Wanted to have everything on it."
Make a reservation at Dyllan's Raw Bar Grill.
Let us know if you've been trying peach cocktails here in the comments or over on Facebook, Instagram, Pinterest, or Twitter. And, remember to snap + share your #dishpics with us on Instagram for a chance to win in our weekly giveaway.
Nevin Martell is a Washington, D.C.-based food and travel writer and the author of several books, including Freak Show Without A Tent: Swimming with Piranhas, Getting Stoned in Fiji and Other Family Vacations. Find him on Twitter @nevinmartell and Instagram @nevinmartell.
Photo credits: Daniel Nicole Photography (American Social); Jordan Johnson (Cafe Ba Ba Reeba!); @FOHNYC (Jimmy at The James); Adela Lee (Outlier); John Stoffer (RPM Italian); Sarah Curley/IGC Hospitality (Trademark).