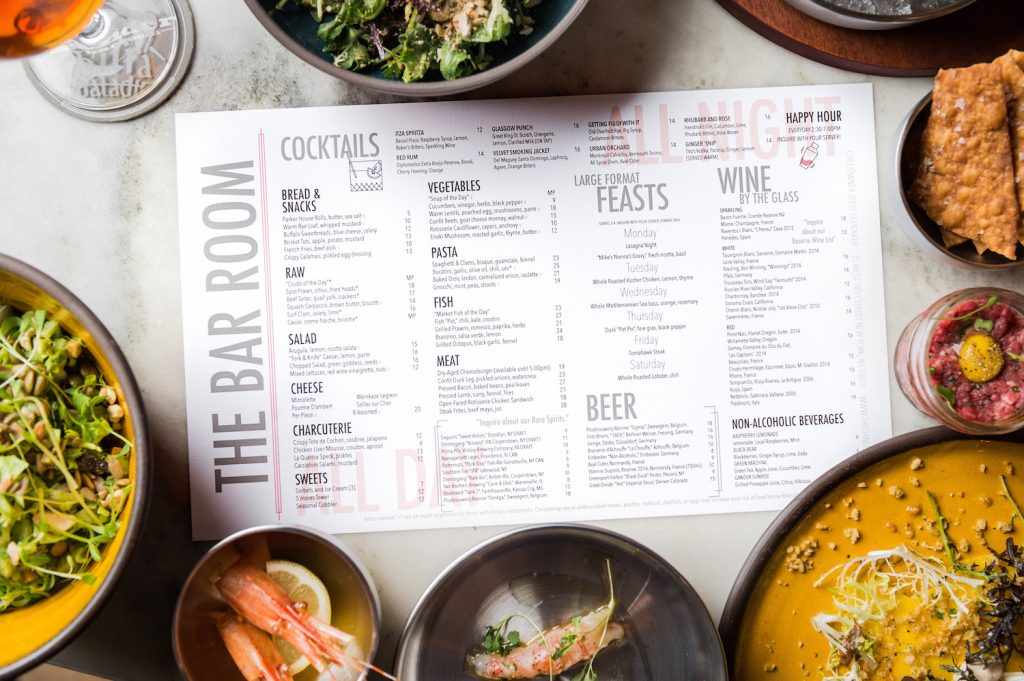 I'm going to go out on a limb here and say that we live in a culture with a limited attention span. Our conversations consist of text messages punctuated by emojis and acronyms—BM&Y, FWIW, LMK, BRB! We tweet in 140 characters or less, Instagram in fewer than 20, and update our Facebook status every four to 10 minutes. So it should come as no surprise that we want to eat in a way that's just as brief and exciting—enter the small plate phenomenon.
In early January, for instance, just days after the New Year, Marco Canora re-opened Hearth restaurant 10 years into its run. He freshened the room, renovated the space, and, most significantly, reimagined the menu with an emphasis on eating closer to the land and a new format—no more apps and entrées. Instead, it was filled with small- and medium-sized plates in categories such as fish, vegetables, meat, broth, grains, and offal.
"I didn't want to change what we do stylistically," he said. "Hearth is still deeply rooted in Italian cuisine, but the app and entrée format was not really working anymore. When I go out to eat, I don't have an interest in an entrée-sized dish. I don't want to eat 12 bites of the same thing, I like to order three apps, so I constructed the menu the way I want to eat, and I think, the way other people want to eat."
Marco is not an outlier. According to Technomic's MenuMonitor, the number of full-sized appetizer and entrée offerings decreased 8% last year, while small plates and shareables were an area of expansion, growing 10% over the last year. "These versatile offerings are helping operators showcase new flavors in a low-risk format, in addition to fulfilling consumers' evolving need states, such as fewer fixed meals throughout the day," said Bri Borchardt, Technomic's Senior Product Manager.
The industry-wide shift away from the stodgy app-entrée format to a more fashionable herd of small plates meant to allow diners to taste and share is a trend on display nationwide, from the dinner party-styled restaurant Lazy Bear in San Francisco, where the meal is a parade of small plates, to Brooklyn's Freek's Mill, where Chef Chad Shaner's menu is made up of an array of seasonal small plates—carrots with yogurt and peanut dukka, BBQ Kholrabi with grits and mustard greens, and striped bass crudo with sea beans and spring onions. Not an entrée in sight. (No tipping either.)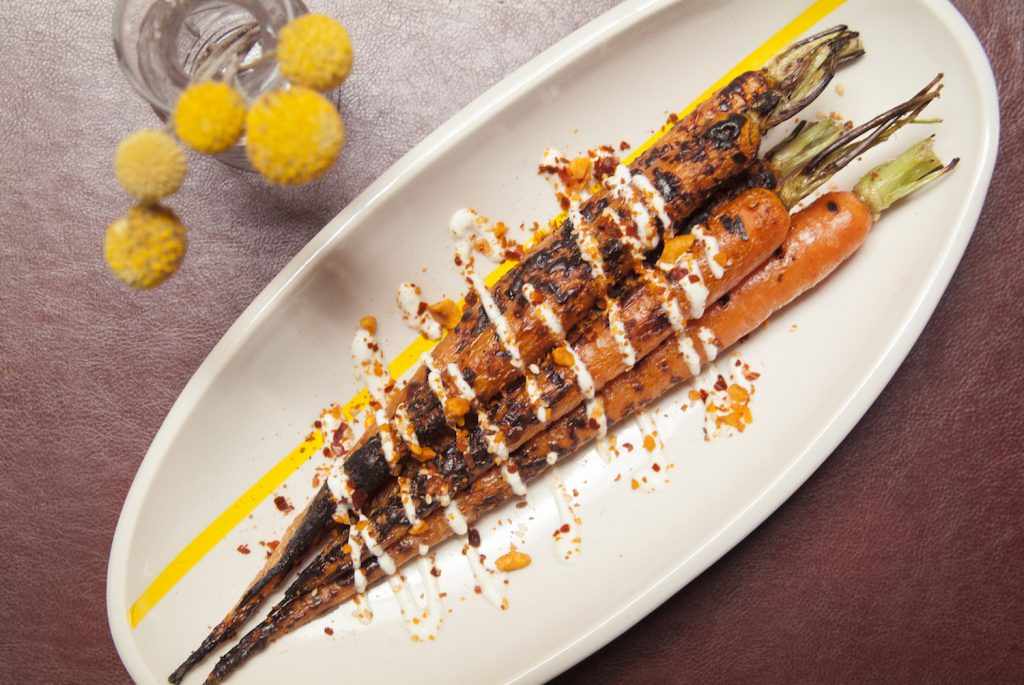 Freek's Mill's owner JT Stewart, a veteran of the Spanish tapas restaurant Casa Mono, said there was no question that his restaurant would be an entrée-free zone. "When I go out to eat, I order three or four apps and maybe one entrée," he said. "But to be honest, a lot of times the apps are more interesting, you don't have to spend $30 on one dish that probably has a lot of mashed potatoes on it. I don't want all those mashed potatoes! We wanted diners to have more options. For me eating is about sharing and tasting. It's more fun that way."
When Jesse Schenker first opened New York City's Recette in 2010, it was one of a only a few restaurants that offered small plates. Now, he's just one in a crowd of many embracing the one-size-fits-all format. He attributes the shift away from apps and entrees to a number of factors.
"I think as chefs, we like to eat this way, and also it allows us to flex our culinary muscle with more variety. People are more health conscious, and they don't want to eat as rich or as much anymore. Finally, there's the law of diminishing returns. When you have a main course with a protein of eight to 10 ounces, it's just overkill. You get palate fatigue."
Jesse also recognizes the influence of icons of American cuisine on this style of eating. "You have to give credit to the culinary greats like Thomas Keller and Charlie Trotter whose multi-course tasting extravaganza have inspired cooks now for probably over 20 years now," he said. "They were the originators of the smallest plates, that one-bite flavor explosion."
When Jesse opened his second restaurant, The Gander, in April 2014, he also shunned the app-and-entrée format in favor of a prix fixe, three-, four- or five-course menu of small plates. And this March, Jesse revamped The Gander's bar menu to include a list of small plates under broad headings such as Raw, Vegetables, Fish, Pasta, and Meat.
"It's all competed dishes—you can get a nice salad, some grilled octopus, a duck confit leg. It's very refined and very delicious, but not big," he said.
Brad Farmerie, the chef of Public in New York City, also recently reconceived his menu to a model that's a much more shareable experience. "Growing up, my mother would cook a lot of Lebanese dishes (her father was from Lebanon), and I loved the mezze—so communal and convivial and everyone around the table gets to build their own personal experience. You don't get bogged down committing to one dish but get to feast your way through the menu. That's how I like to eat."
Practically speaking, Brad says the shift to small plates—his menu reaches all over the world in dishes such as octopus with shishito peppers, chickpeas and muhamarra; charred carrots with lemon yogurt and dukkah; and ricotta cavatelli with carrot bolognese with kale pesto— has been slightly more challenging for the kitchen.
"The sheer volume of dishes is greater so there is more cooking and plating of different dishes, whereas with a smaller, traditional menu you can group or cluster similar tables," he said. "There is also more running of food to the tables, along with more plates to be cleared off of the table so it keeps the front of the house on their toes as well."
But small plates offer many advantages. "The part that is easier with this style of menu is the freedom of sending dishes as they are ready or as appropriate, so a little less coordination is needed within the kitchen, and the meal generally stays at a higher tempo and the tables turn much faster," he said.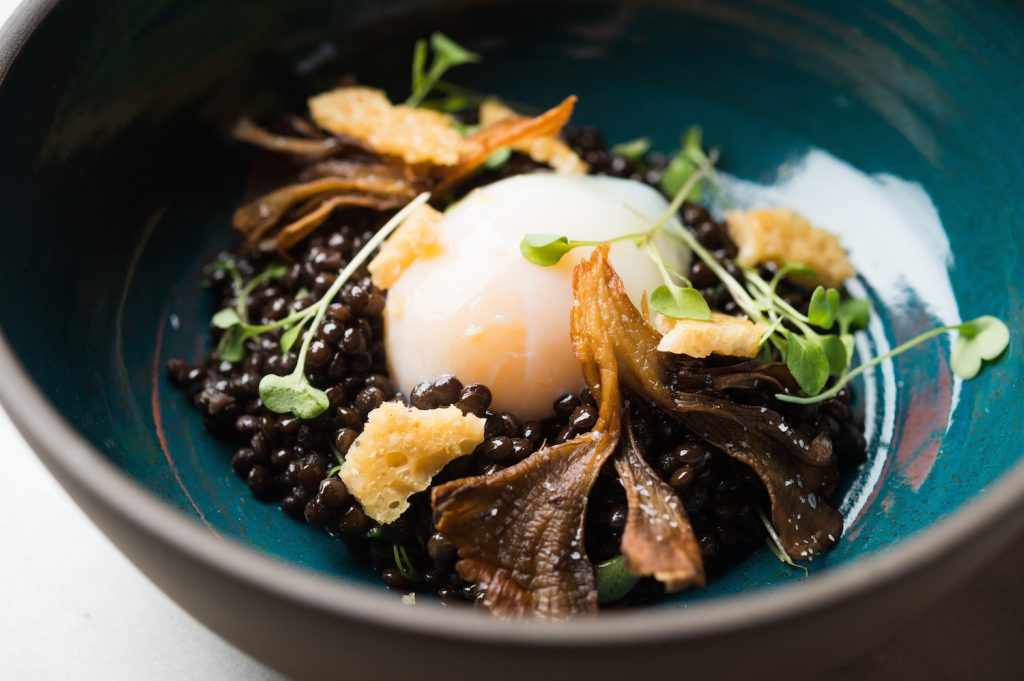 Chefs unanimously agree that the small plates format sends of jolt of excitement and creativity into the kitchen. "You can build a wider variety of flavors, colors, and textures and even more variety of plate ware," said Brad. "Also, there is less hindrance of not having to build main courses that follow the pattern of protein, veg, starch and sauce. More creativity lives in these little creations, so I think that is a great way to see the personal expression of a chef."
Schenker sees the same response from his kitchen. "It is more exciting for the cooks, and it improves morale in the kitchen," he said. "We have more ability to be creative and stimulate diners."
But the move to small plates is not all about the enhancing a diner's culinary experience or enabling a chef's creativity; it's about business. Recent increases in labor and food costs have pushed entrée prices up into the low to mid-30s, a price point that does not appeal to a large section of diners.
"Most people would rather spend $30 or even a bit more and get two or three plates, rather than spend that on just one entree," said Jesse. "There is more perceived value in small plates. With this formula, people can come in and have one or two or three things and come back a few times a week with plenty of variety."
Marco also felt hemmed in by sky-rocketing entrée prices. "Our price point was just too high, hovering between $34 and $38," he said. "I had so much anxiety to go past this threshold, and it was a real problem with the neighborhood. It was not driving asses in seats," he admits.
Since the change, reservations are up. "Now there are a few plates that are $6 to $7 like breads, and chickpea pancakes. The more typical plates are $17 to $23, and some dishes for two are $50 to $60. It's a little more friendly to the eye."
At the end of the day though, most chefs are hesitant to stick a fork in the entrée and call it done. Jesse, for one, leaves room for the entrée's survival. "I don't want to say that the entrée is dead, because, come on, there are days you want a eat a big veal parm at Carbone," he said. "I think there is a time for an entrée, but it's not all the time."