If you're looking for a lo-fi New Year's Eve celebration that's less about the pomp and circumstance and more about delicious food, chill ambience, and the company you're with, check out these neighborhood gems for a fun-yet-low-key way to ring in 2019. Not near any of these spots? With more than 47,000 restaurants on OpenTable, we can help you find the right place to celebrate – whatever kind of experience you're looking to have. And, if you're not sure what kind of night you're craving, check out our New Year's Eve 2018 Dining Decider for help planning your night, tips, and more.
The Victor, Vancouver, British Columbia
Get the party started early with a festive Champagne brunch at one of the city's most buzzed-about destinations. Perfect for soaking up the holiday (and the champs!), Victor's has put together four toasts to toast the occasion. Leave it to James Beard nominees Elizabeth Blau and Kim Canteenwalla to reinvent French toast. The foie gras French toast features sweet and savory notes with seared Quebec foie gras, foie gras mousse, and cherry gastrique. There's also the BELT (thick-cut bacon, soft-scrambled eggs, Taleggio, tomatoes, and arugula on a bagel). Other options include smoked salmon and avo toast, plus a brioche French toast with Nutella whipped cream. Make a reservation at The Victor.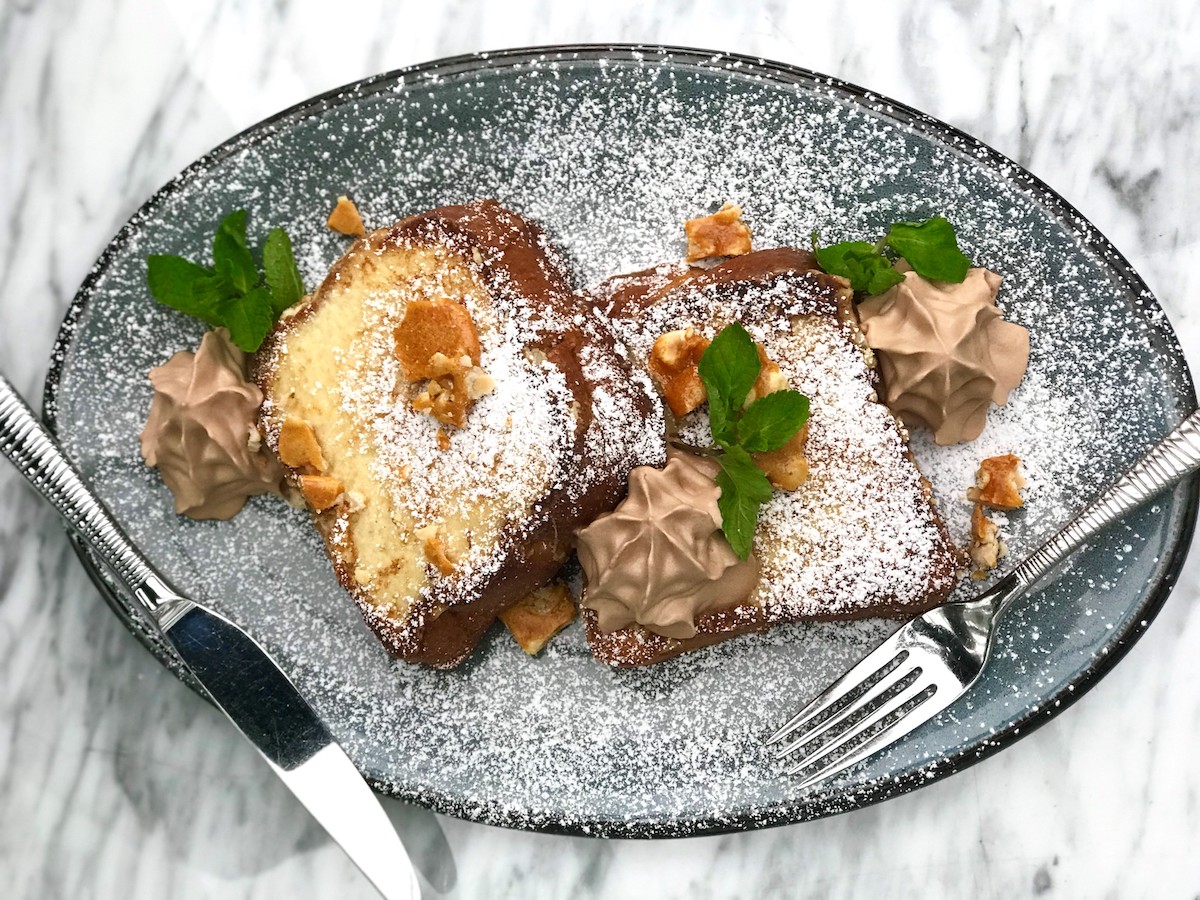 Stones Throw, San Francisco, California
The beloved Russian Hill neighborhood spot will be shuttering this month due to a city-mandated seismic retrofit, which will be closing its doors this December after one last dinner on New Year's Eve. At $130 per person, guests will enjoy a four-course menu that includes a trio of canapes for the table, such as puffed potato and egg with caviar and chives, followed by a first-course selection of baked goat cheese and chicories or smoked Dungeness crab. The second course is family-style winter squash ravioli with aged balsamic and Alba white truffles shaved tableside, and for the third course, guests can choose between the smoked egg with creamy farro and chives, Monterey black cod, or dry-aged New York strip loin. The meal ends on a (bitter)sweet note with frozen white chocolate mousse and chef Tara's selection of mignardises. Say adieu to this longtime fave and the year that was. Make a reservation at Stone's Throw.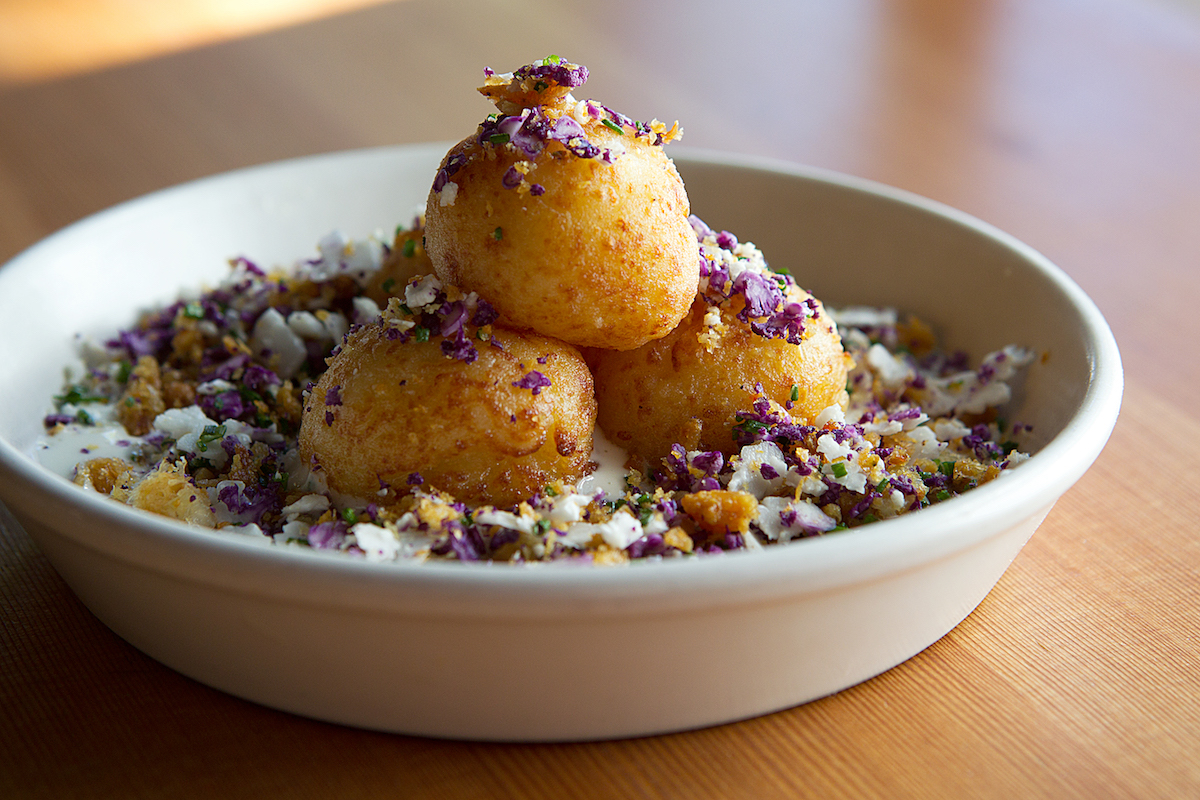 Rahi, New York, New York
Savor the big flavor from executive chef Chintan Pandya at Indian gem Rahi in the West Village. They've got fast, fun starters (served in a New York minute-ish), such as chili cheese toast and lamb loin kebabs, and leisurely entrees to be enjoyed at a slower pace, such as Duck Mangalorean, three cod mango. Raise a glass with one of their creative cocktails including the Tulsi Ji, Jwala, or the popular Gaal Gulabi. Make a reservation at Rahi.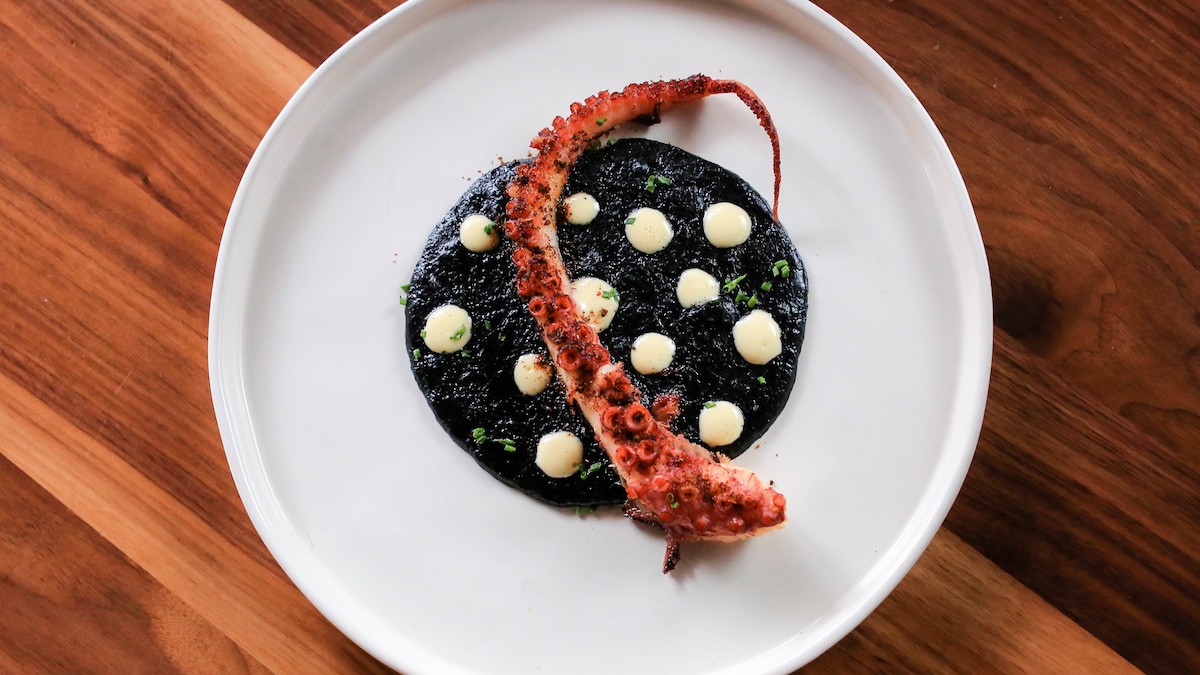 Formento's, Chicago, Illinois
Located in the Fulton Market District within Chicago's bustling West Loop, Formento's is a one-of-a-kind modern Italian restaurant focused on hospitality. Created as a nod to the co-owner's grandmother, guests will enjoy traditional Italian family recipes, alongside new Italian-American favorites. New Year's Eve will be an especially special event with a $79 prix fixe menu for guests, with four courses served family-style — perfect for friends looking to have a truly communal dining experience. Make a reservation at Formento's.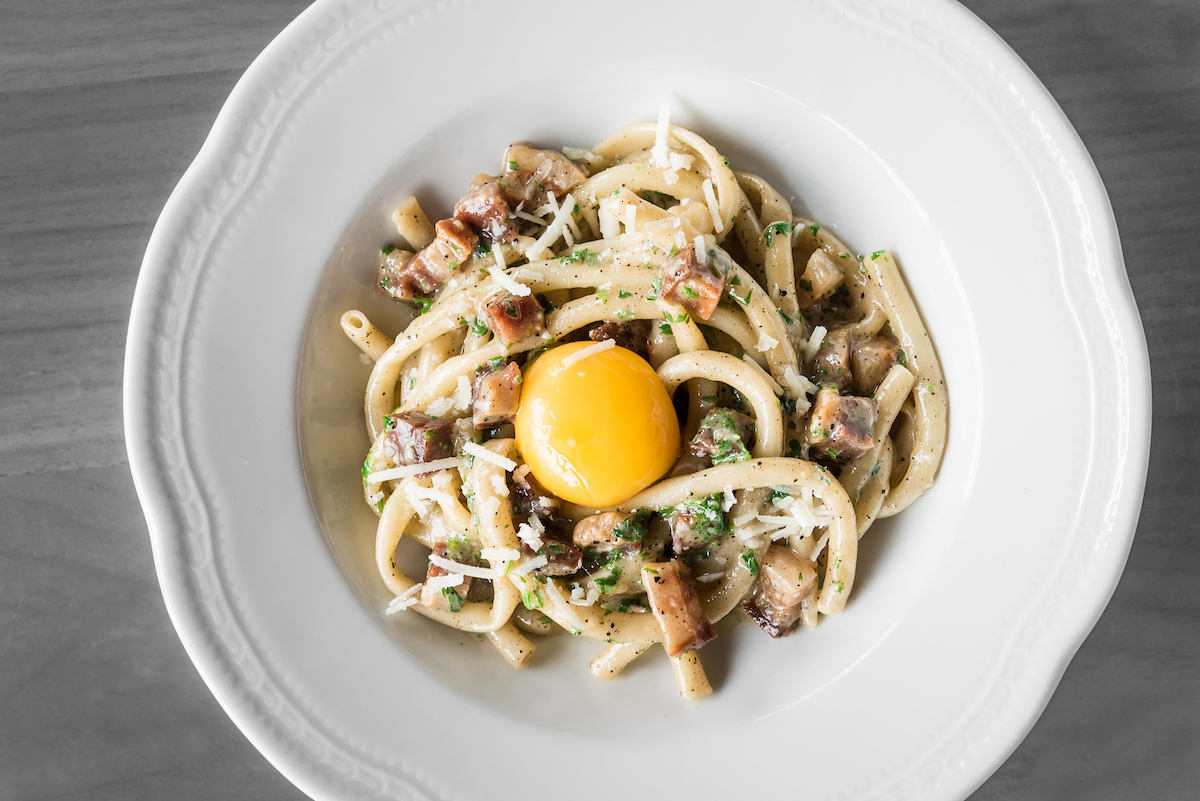 Distrito, Philadelphia, Pennsylvania
Everybody loves tacos, right? Hit up Distrito, a local favorite in the University City neighborhood, to please your peeps. With no door charge, and food and drink specials all night, this is the perf laid-back restaurant to count down the clock! Think classic casual Mexican taqueria offerings such as tacos, nachos, and guac plus some specials like the party-sized Ultimate Nachos – perfect for munching on while the gang celebrates all night long. Make a reservation at Distrito.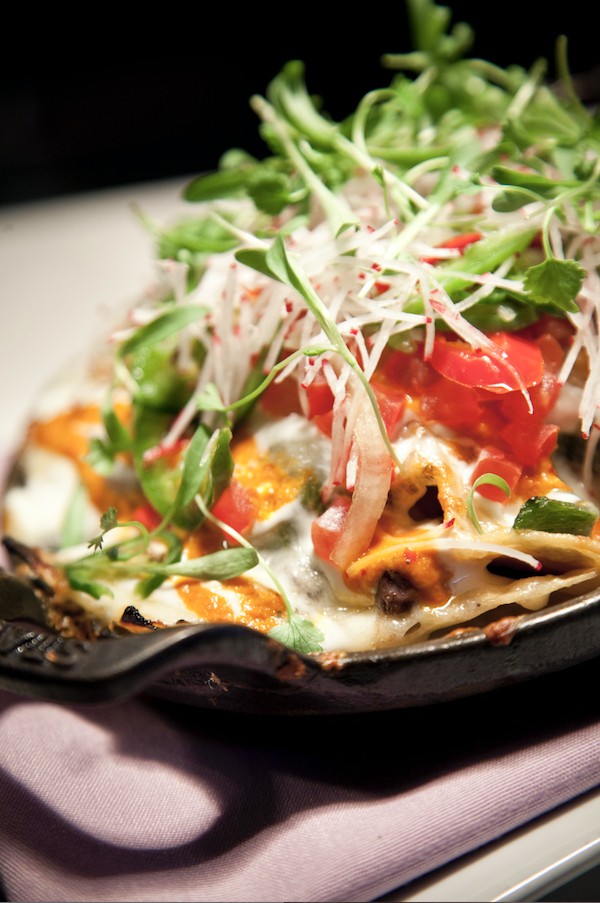 Tsunami-Sugar House, Salt Lake City, Utah
Keep it local, sustainable – and healthful at fun sushi spot Tsunami in the Sugar House area of the SLC. This chef-owned restaurant serves hyper-fresh seafood products (largest specialty fish buyer in the mountain west region), sources its certified Black Angus beef from 44 Farms Ranch and leans on a local network to bring you the best flavors of the region, from Red Rock Brewery to Snake River Farms and 1 Luv Bakery. There's an array of Asian entrees and an extensive sushi menu with creative rolls – not to mention 40 housemade sauces for all the dipping aficionados. Bonus: Got a gluten-free friend in your group? Tsunami has you (and them) covered. Make a reservation at Tsunami-Sugar House.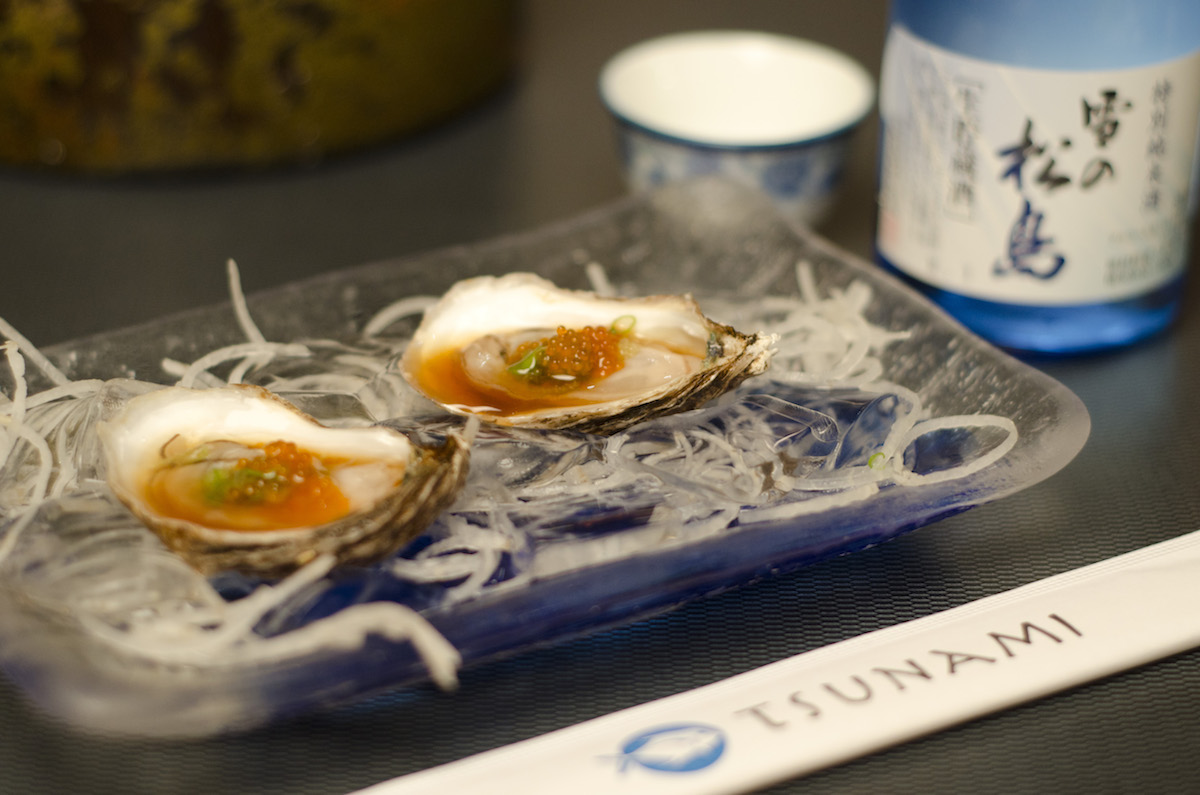 L'Artusi, New York, New York
For those looking to enjoy a delicious meal without having to splurge on typical New Year's Eve prices, L'Artusi is the perfect place to dine, offering their normal a la carte dinner menu throughout the night on New Year's Eve. This is a perfect pick for hungry friends looking to indulge in handmade pastas like the bavette with Manila clams, Jalapeno, and breadcrumbs, or the decadent Chestnut Pappardelle with wild boar ragu and parmesan. Finish it off with a PB&J sundae with peanut butter gelato, Thomcord grape jam, and graham crackers and wash it down with a glass of Champagne to ring in the new year with old friends! After all, you can kick off clean eating the day after the big night. Make a reservation at L'Artusi.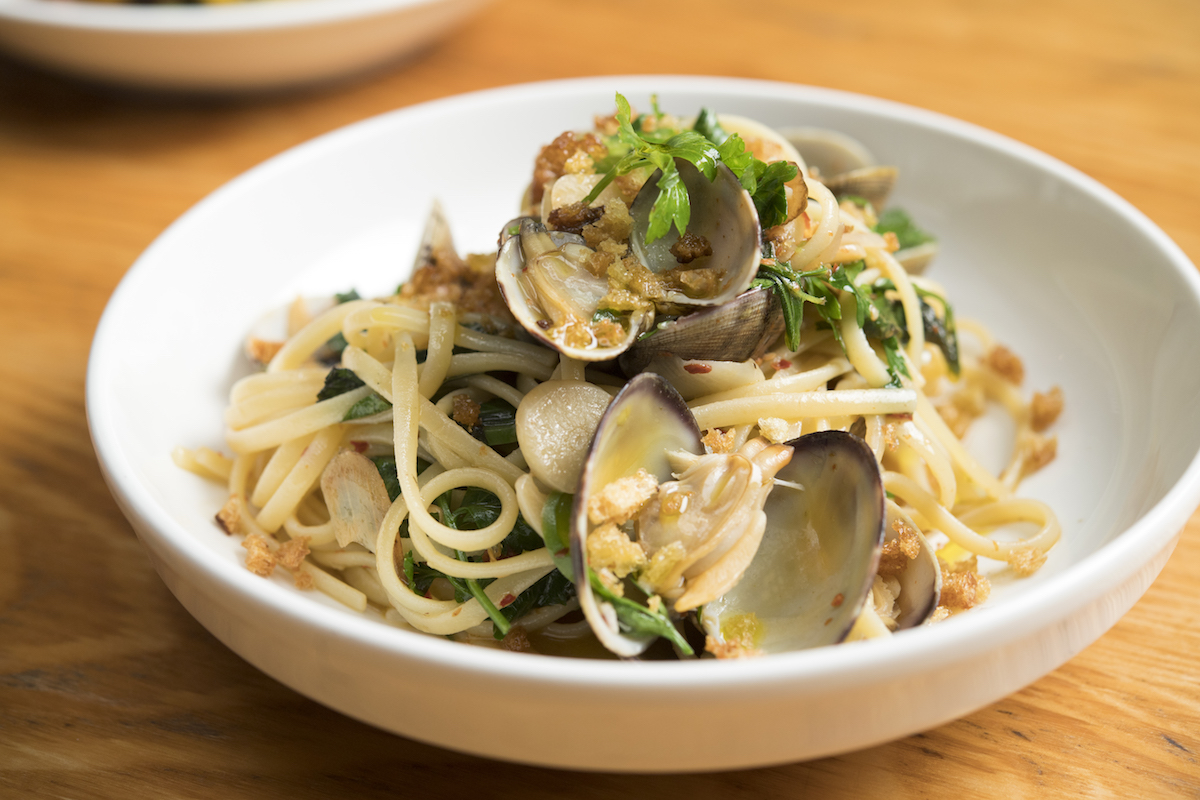 SoBou, New Orleans, Louisiana
The good times are always rolling at SoBou in NOLA. This modern Creole saloon in the French Quarter is serving up Louisiana street-food inspirted small plates from executive chef Juan Carlos Gonzalez paired with bespoke cocktails, like the Rita Alexander and the Barm Brack Flip, but don't miss the Grilled Citrus Vieux Carre, crafted with Sazerac Rye, brandy, sweet vermouth, Benedictine, Angostura, and Peychaud's bitters, all infused with grilled local citrus. Plates include pork cheek tamales, beignets, duck confit croquettes, and their famed cherries jubilee and white chocolate bread pudding. Make a reservation at SoBou.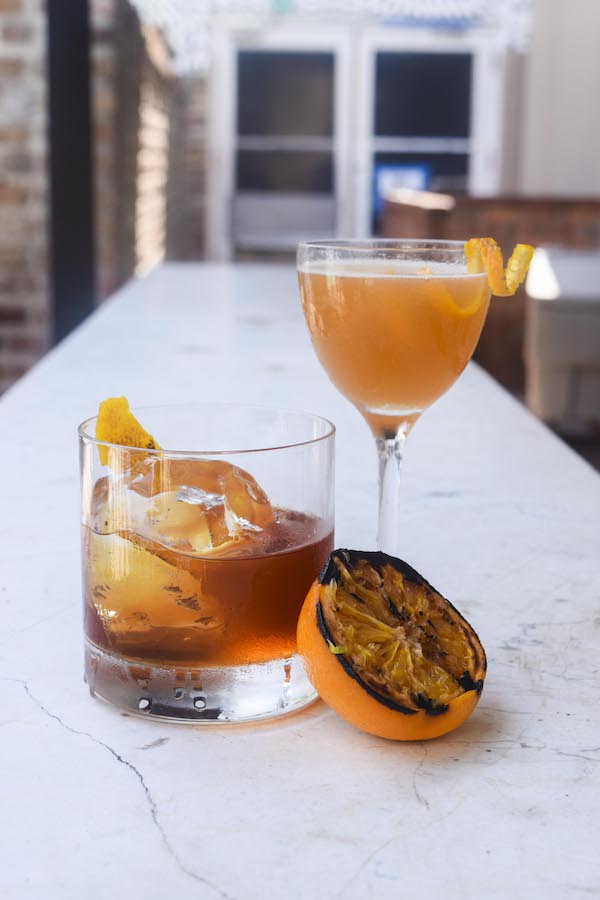 Crab Cellar, Chicago, Illinois
This is surf and turf our way. Since the dress code includes bibs, you don't even need to overthink your outfit for the night. Feast on buckets of crab and beef tenderloin topped with Roquefort and crispy onions. Wash it back with wine, cocktails, and 18-ounce frosted beer schooners. And there's a complimentary glass of sparkling wine to help put you in an extra-festive mood. Make a reservation at Crab Cellar.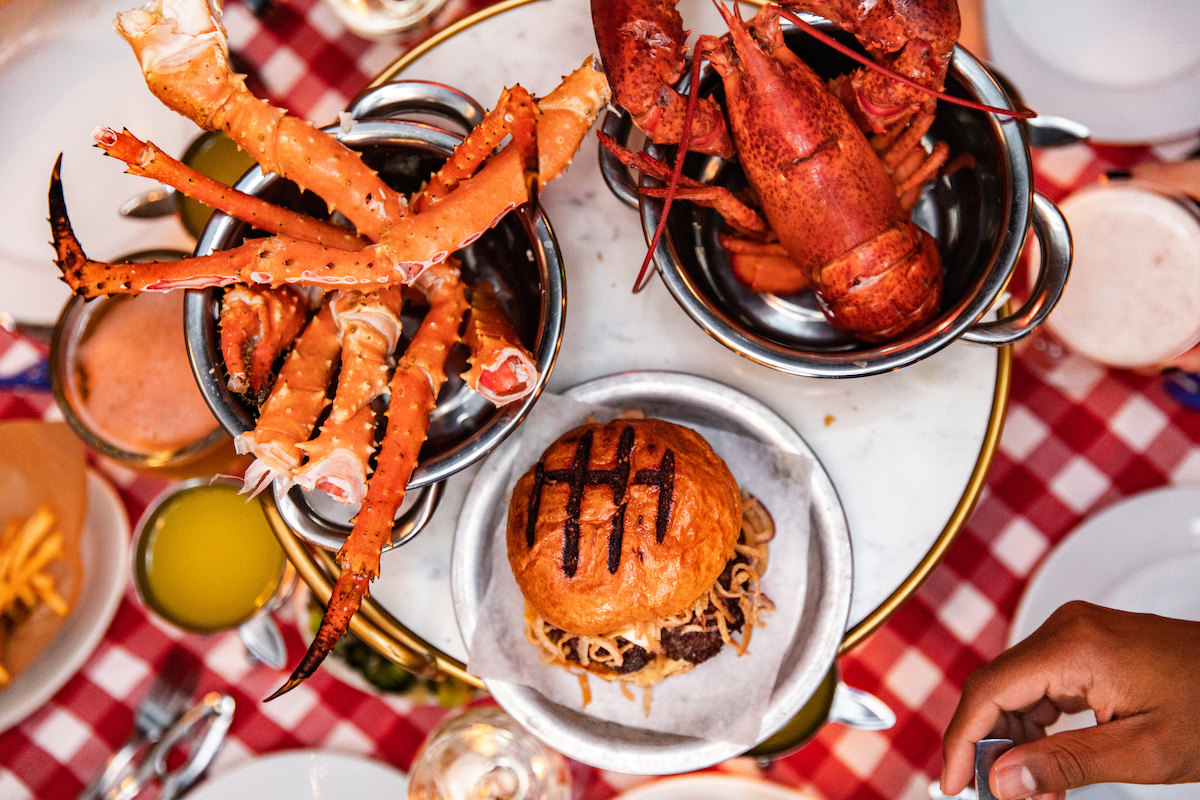 Empellon Taqueria, New York, New York
Keep it simple and delicious at Alex Stupak's taco destination in Manhattan's West Village. It's business as usual with the regular menu being served (although there's nothing regular about Stupak's stupendous tacos – Lobster tacos! Pastrami tacos!). There's also a happy hour at the bar that evening, from 5:30-7PM.  This is the ideal no-fuss, no prix-fixe option that's perfect for a group that can't agree on everything – except that tacos should be a major food group. Make a reservation at Empellon Taqueria.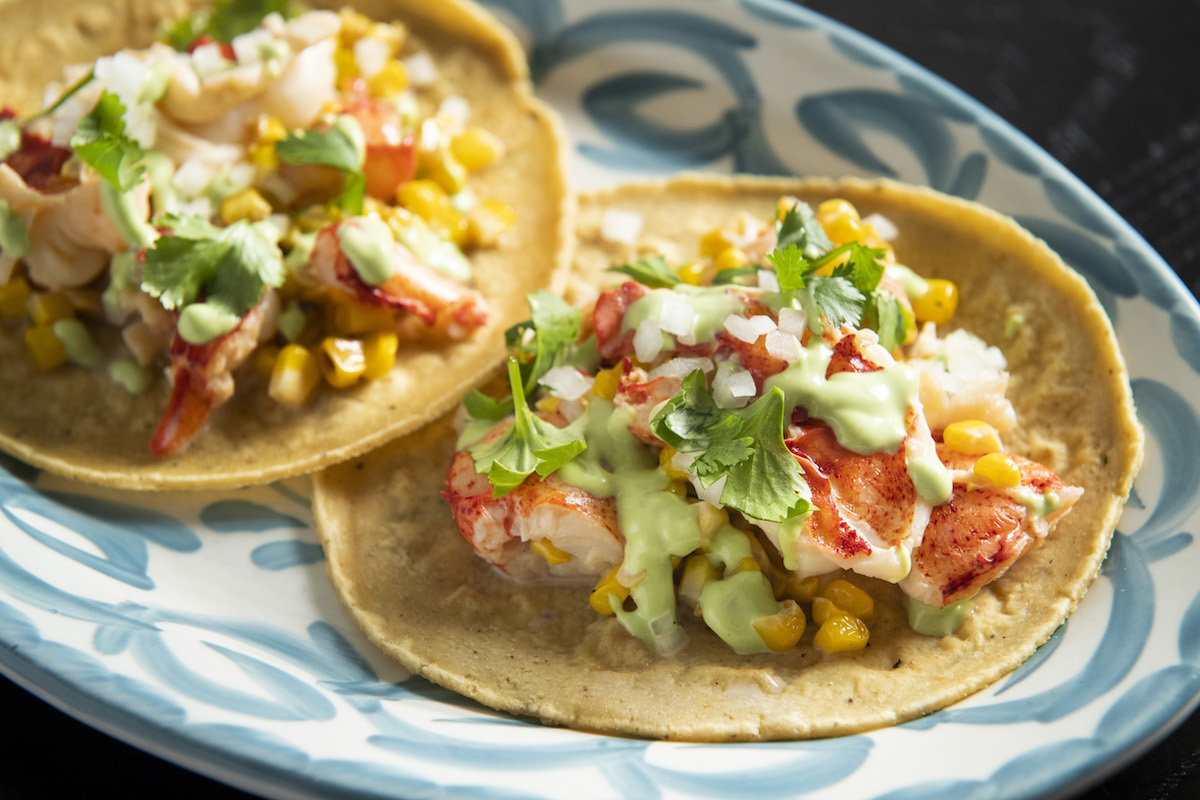 Ema, Chicago, Illinois
Keep it fresh with modern Greek at Ema. Grab your friends, order some fine-yet-affordable wines, and dig into specials like lamb chops with vinaigrette capers and a golden lemon and Greek herb mix, branzino, and more. Guests will receive a complimentary Champagne toast when midnight strikes! Make a reservation at Ema.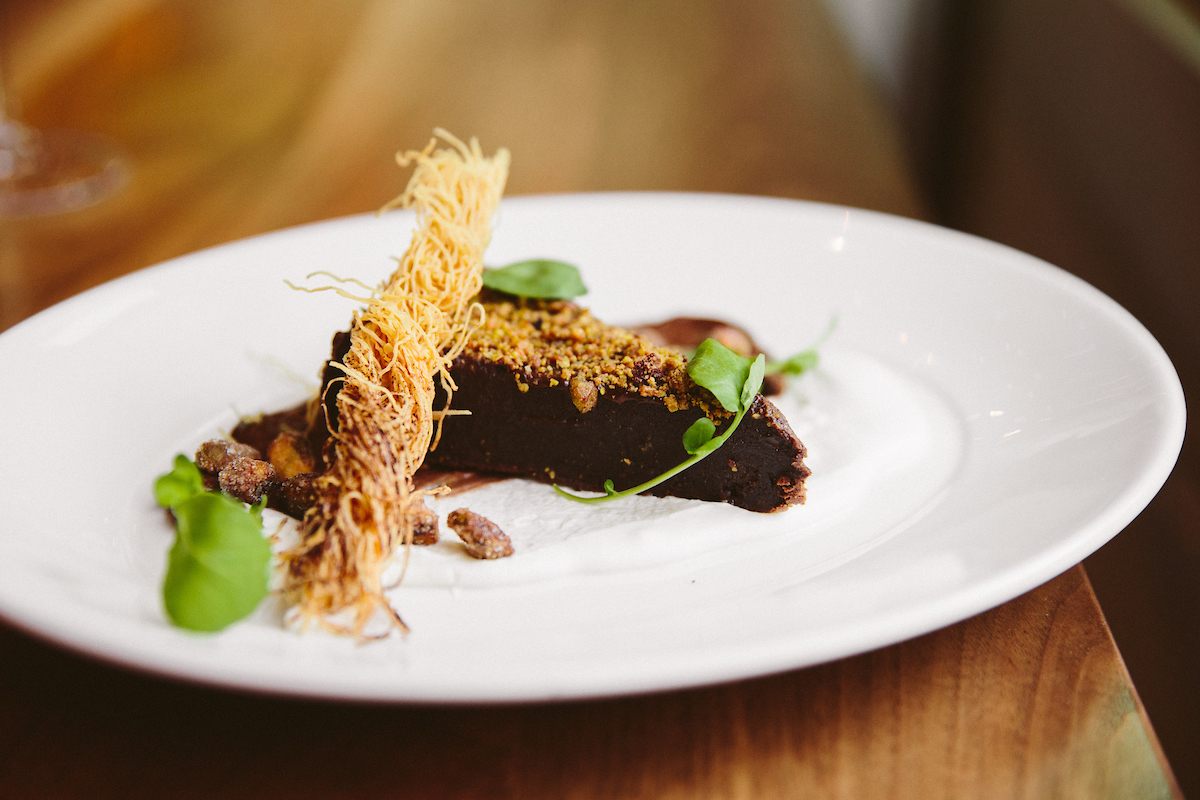 Radiator, Washington, D.C.
The choice is yours. Swing by starting at 5PM to order any of Radiator's signature entrees, like the bucatini with Impossible meatballs and lobster tagliatelle, and then come in at starting at 10PM for "Radiator 54" when the restaurant channel the best 1970s hits complete with disco balls, an open bar with select beer, wine, and cocktails and hors-d'oeuvres from chef Jonathan Dearden and lead bartender Patrick Barrett, all for $54 per person. Get up and "retox" starting at 8AM with Radiator's "I Want to Brunch with Somebody" New Year's Day brunch featuring chef's huevos rancheros, crab beignets, and more plus new brunch cocktails and a happy hour that runs until 10PM. Make a reservation at Radiator.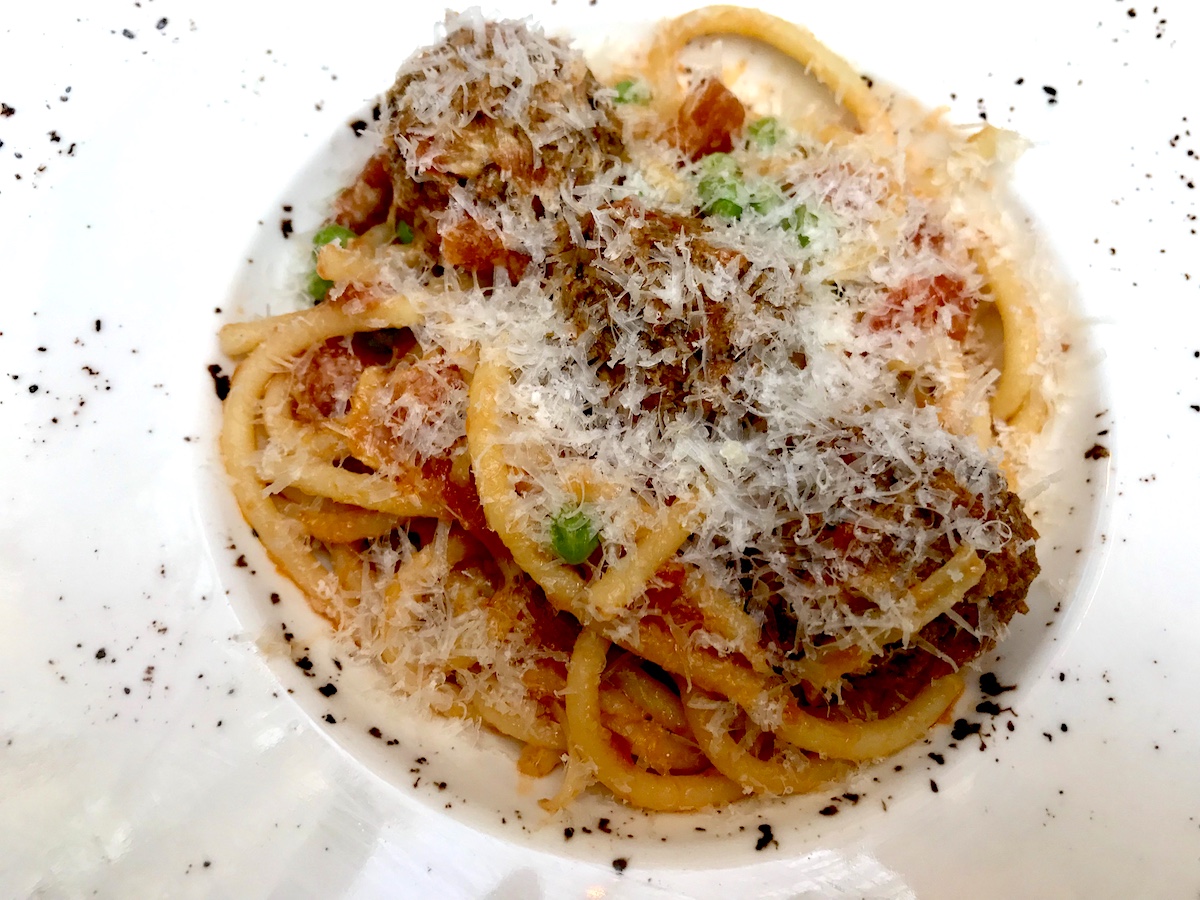 Beaker & Gray-Wynwood, Miami, Florida
The Wynwood hot spot in the heart of Miami's coolest zip code awaits you and your crew. The restaurant features a globally-inspired menu, by chef Brian Nasajon, with dishes meant for sharing, from bites like cheeseburger croquettes to plates cold and hot and grilled items, all at prices that won't break the bank. There's also a killer cocktail program by bar director Ben Potts — one of the best in the city. Make a reservation at Beaker & Gray-Wynwood.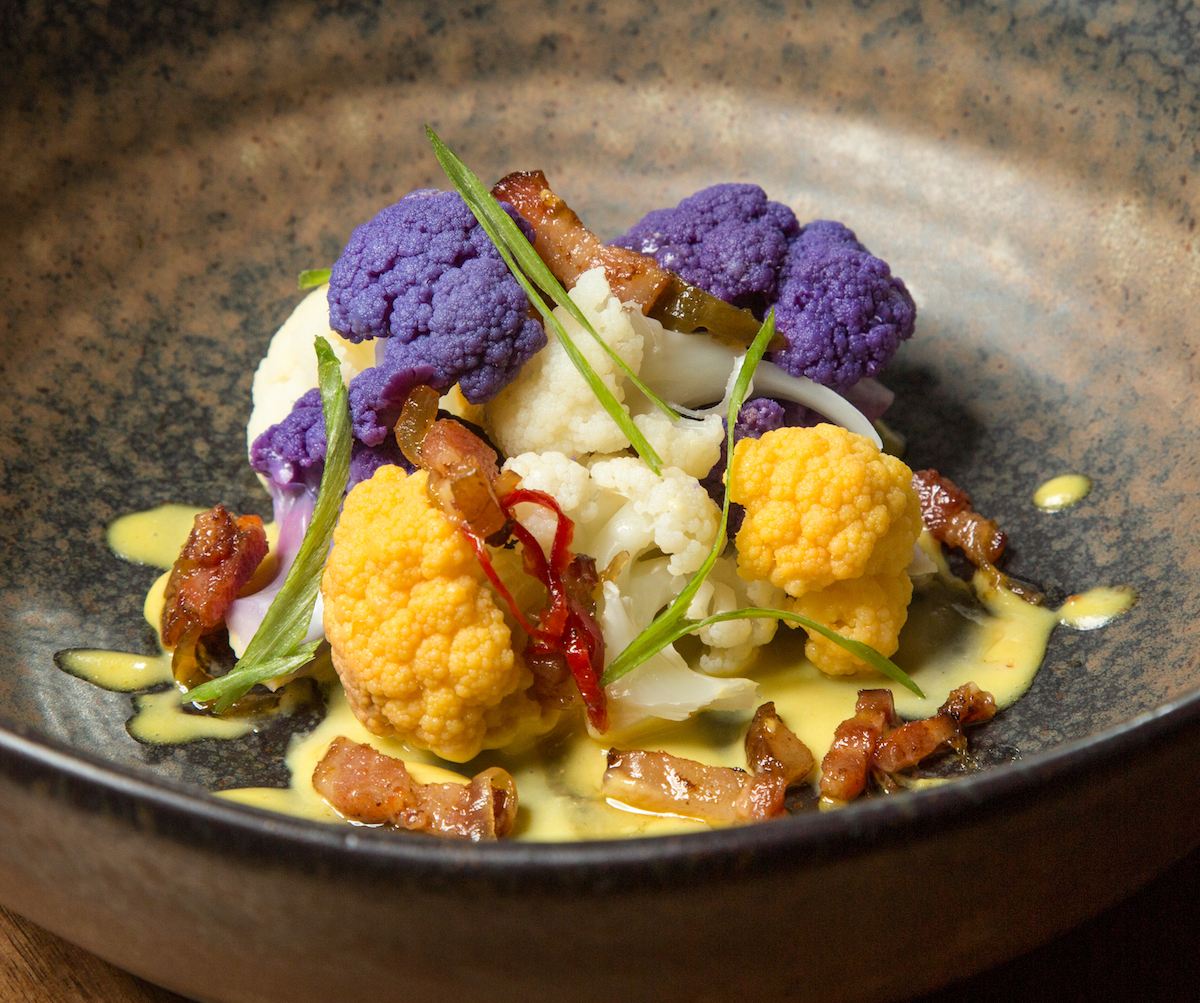 Pinch Chinese, New York, New York
Celebrate Chinese New Year twice this season by starting things off at Pinch Chinese. This Soho restaurant is great for solo diners and groups seeking a flavor-packed night tucking into soup dumplings, Peking duck with zha jin noodles topped with duck ragu, and more. Explore their list of natural wines and whimsical cocktails like the Panda Panda Panda, while grooving to Top 40 tunes. Make a reservation at Pinch Chinese.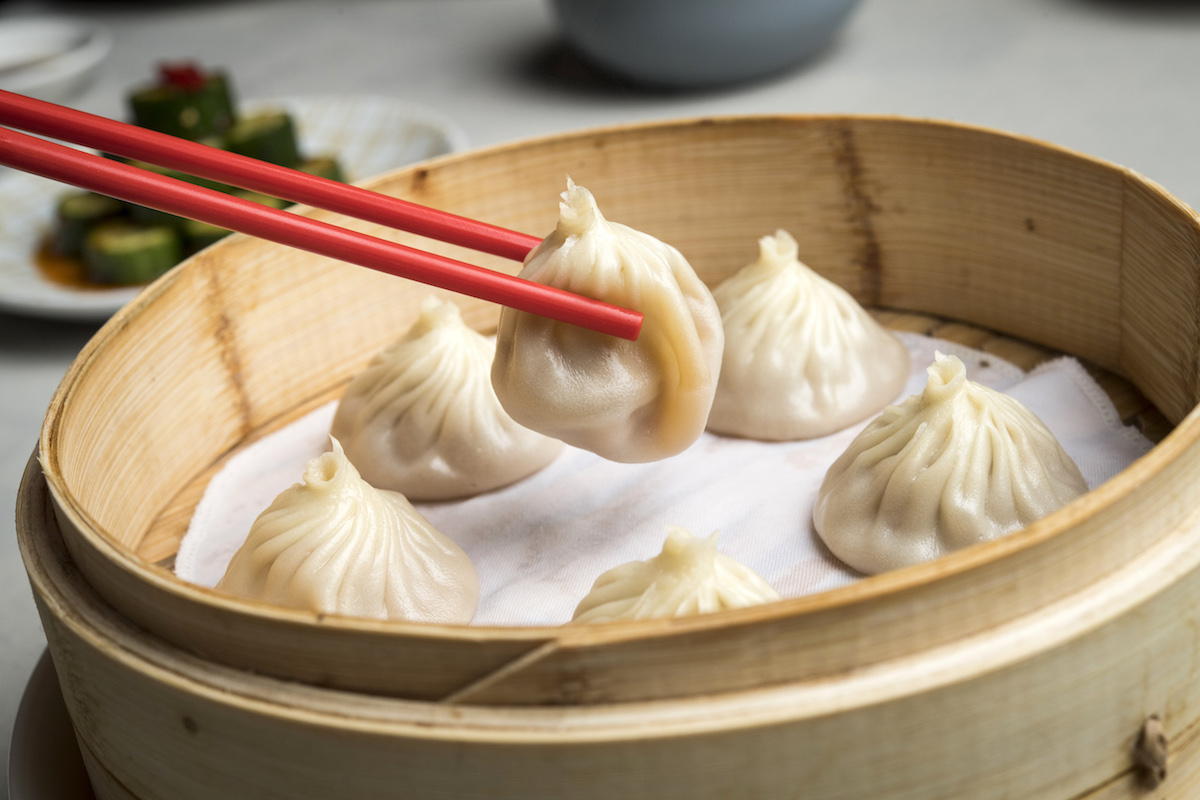 Boqueria, Washington, D.C.
Fact: Tapas makes any meal more fun. Roll up to any of four Boqueria locations in D.C. and Manhattan (Flatiron, Soho, and Upper East Side) for a Spanish New Year's Eve feast. There are two seatings (6-9PM for $85 pp and 9:30PM -12:30AM for $125 pp) for a family-style dinner that features a shared menu of tapas and celebratory dishes with a selection of unlimited beer, wine, and sangria. Now that's something to cheers about. Make a reservation at Boqueria.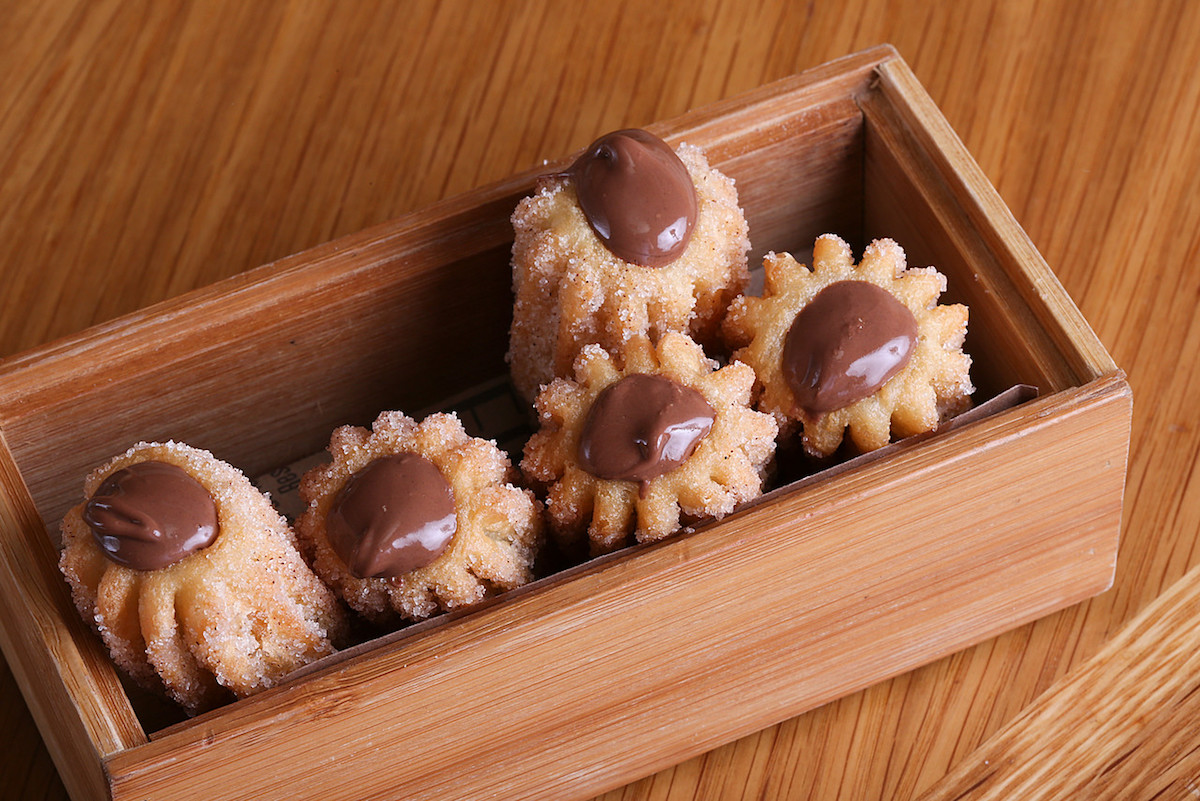 Wokuni, New York, New York
Hit up this Murray Hill Japanese fave with your friends and dive into an uber-fresh and affordable seafood spread in a sleek setting. There's sushi, tempura, grilled fish and more, including dishes like Blue Fin tuna chutoro steak and yellowtail carpaccio made with top-quality fish from their own aqua-farm in Nagasaki, Japan. For meat lovers, Wokuni offers options such as the Wokuni steak, a brandy-flambéed washu sirloin, and suki-yaki, a soy-simmered sliced washu beef with asparagus and mushroom. Think outside the bubbles and partake of the expansive selections of sake, shochu, wines, and beers. Before heading home, grab some more sashimi at the retail counter to continue the party at your apartment! Make a reservation at Wokuni.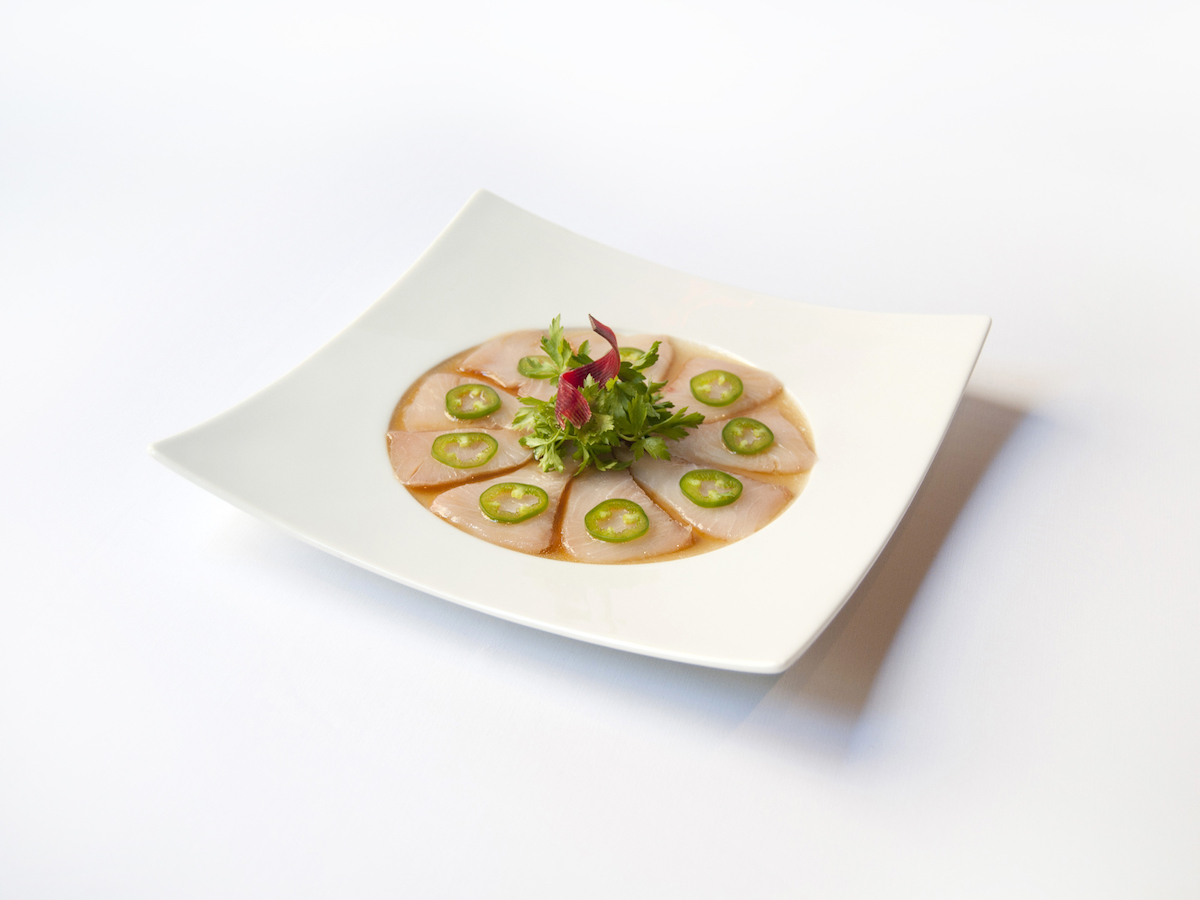 The Gables, Santa Monica, California
Recently opened, this breezy, casual restaurant offers elevated Cali cuisine in a space that is as welcoming as your friend's living room – the ultimate low-key hang. Executive chef Vicki Fan Matsusaka has crafted a menu that highlights colorful, of-the-season produce, including a Colorado lamb osso buco (kabocha squash, Tokyo turnips, chickpea puree, green olives, citrus) and a half Jidori chicken (Pecorino, mustard gremolata, hazelnuts, leafy greens, currants). Craft beers and wine are available at the table and the marble wine bar by the glass, carafe, or bottle. A solid pick when you're looking to avoid the prix-fixe. Make a reservation at The Gables.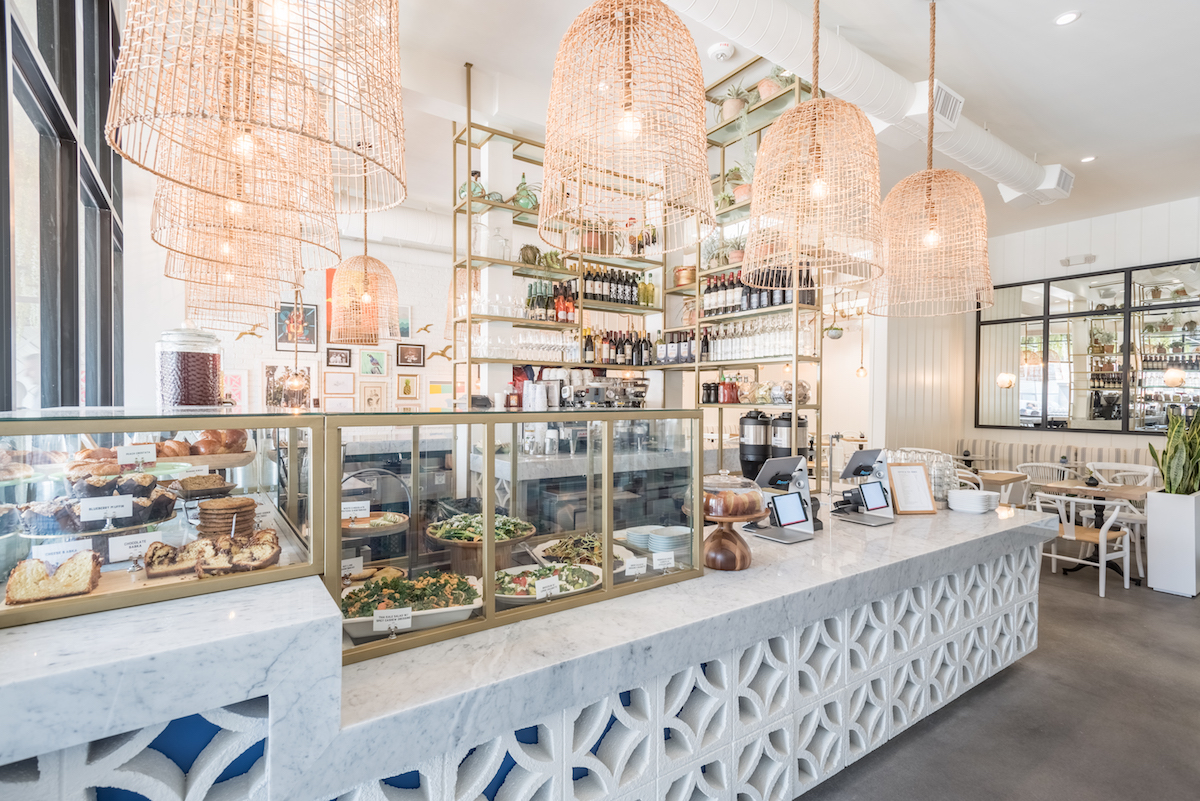 Green Fig, New York, New York
Sharing is caring, and the perfect place to do it on New Year's Eve is at Green Fig, a vibrant spot in Hell's Kitchen (FKA Clinton, which was FKA as Hell's Kitchen, for those following along with neighborhood names). Located in the Yotel Hotel, Green Fig is lush with plants and greenery and the modern Mediterranean menu reflects the fresh vibe. Exec chef Yuval Litmanovich is creating a three-course menu made for sharing for just $48 per person. Make a reservation at Green Fig.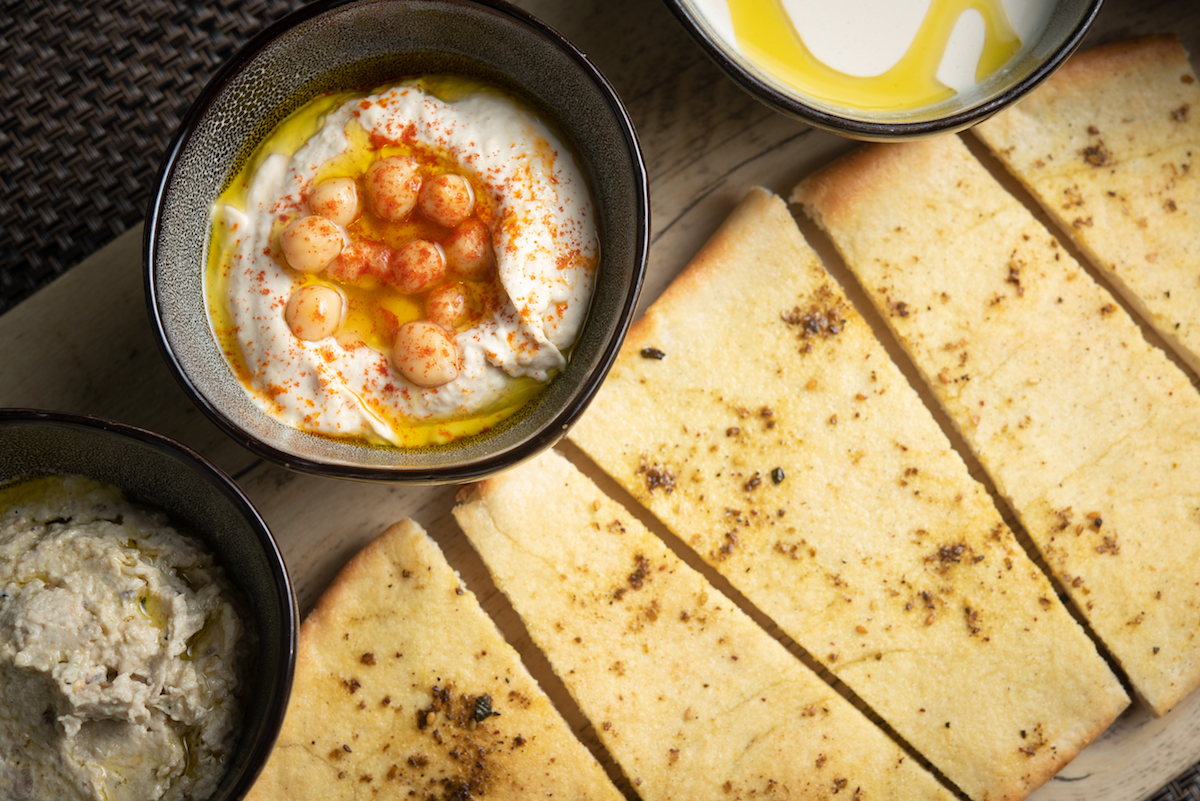 Mordecai, Chicago, Illinois
The new bi-level cocktail bar and restaurant located inside the Hotel Zachary in the heart of Wrigleyville is a joint creation from chef Matthias Merges of Folkart Restaurant Management and nationally acclaimed cocktail bar Billy Sunday. With a refined American-inspired menu from chef Damian Yopek emphasizing local, sustainably sourced ingredients showcased in a blend of approachable plates and unique preparations and a cocktail program that caters to both discerning drinkers and casual imbibers, they've got a chill NYE for you. There's a prix-fixe menu with seatings at 6PM and 9PM, a Champagne special, and midnight snacks. Make a reservation at Mordecai.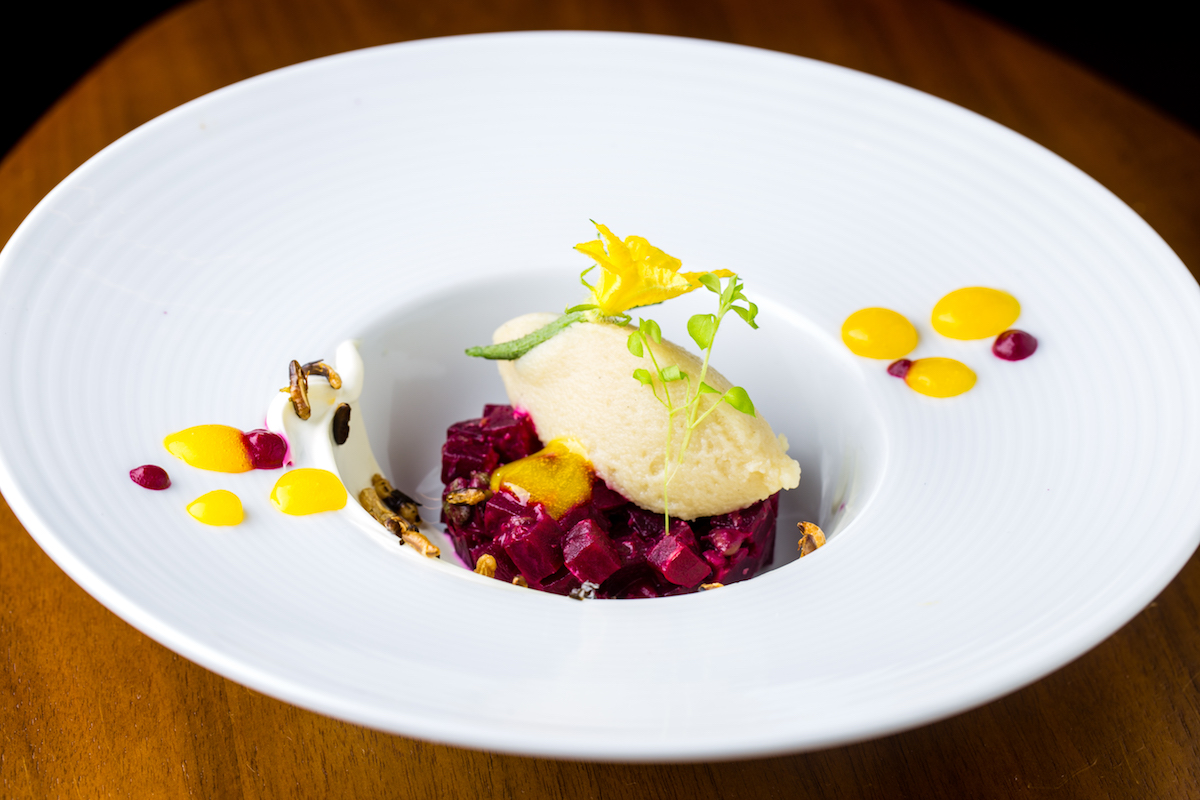 Santina, New York, New York
To quote John McClane, come out to the coast (literally and figuratively) at this Meatpacking District fave that features coastal fare from Italy. The décor is bright and lively – just like the food. Enjoy the drink specials and a la carte menu offerings, including their famed cecina with Calabrian tuna and the spaghetti with blue crab and cherry tomato, and then choose your next adventure at any of the neighborhood's many boîtes. Make a reservation at Santina.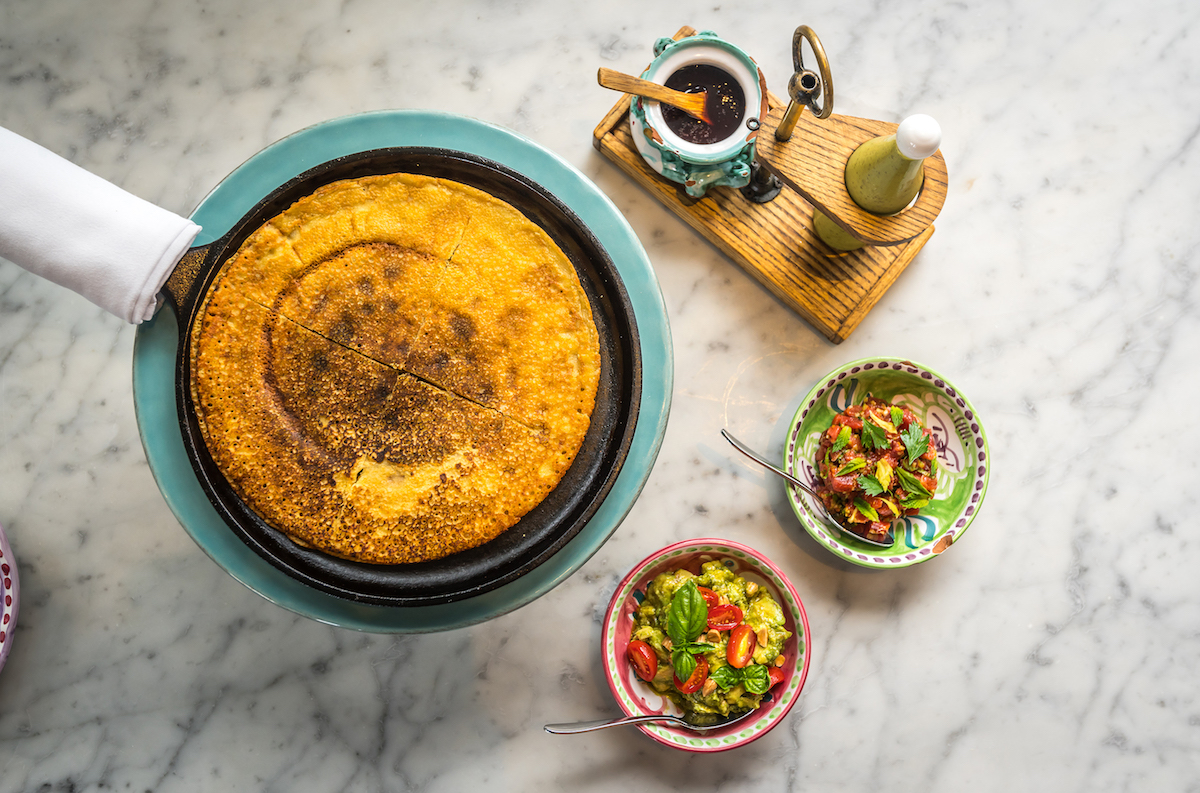 Aba, Chicago, Illinois
Grab your pals and celebrate the new year at Aba! Toast to 2019 with craft cocktails and wines served alongside festive dinner specials including lamb osso buco with hand-rolled saffron couscous and Greek orzo with winter black truffles. Keep the celebration going until midnight with pours of bubbles, like Giuliana Prosecco. Make a reservation at Aba.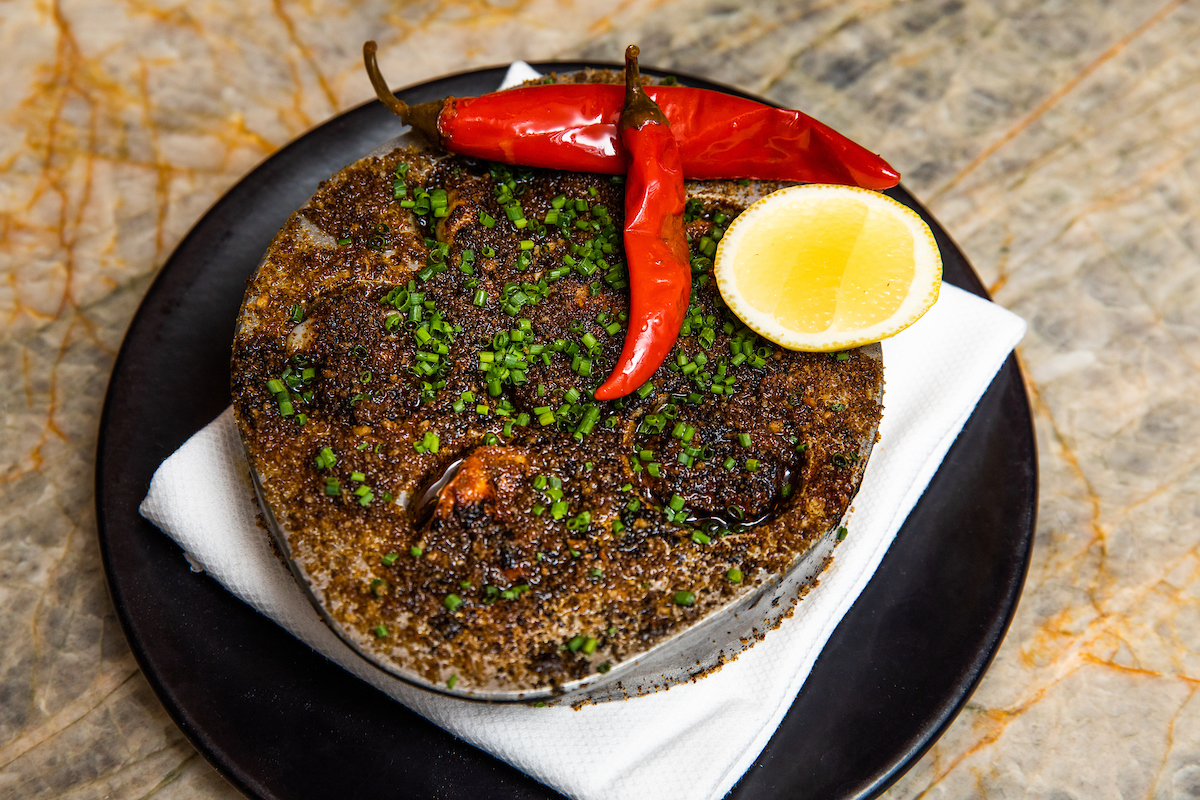 The Flying Fisherman, New York, New York
Reel in a tight New Year's Eve night at this new Upper West Side seafood gastropub. Explore inventive fare, like Flying Fisherman dips, including bluefish rillette and octopus hummus, and fun items like crabmeat-stuffed delicata and lobster rolls, plus a slew of shellfish, ceviches, and daily catches from land and sea. Pair whatever you choose with whimsical tipples like The Fisherman's Margarita, Sea Bubbly, and others. Make a reservation at The Flying Fisherman.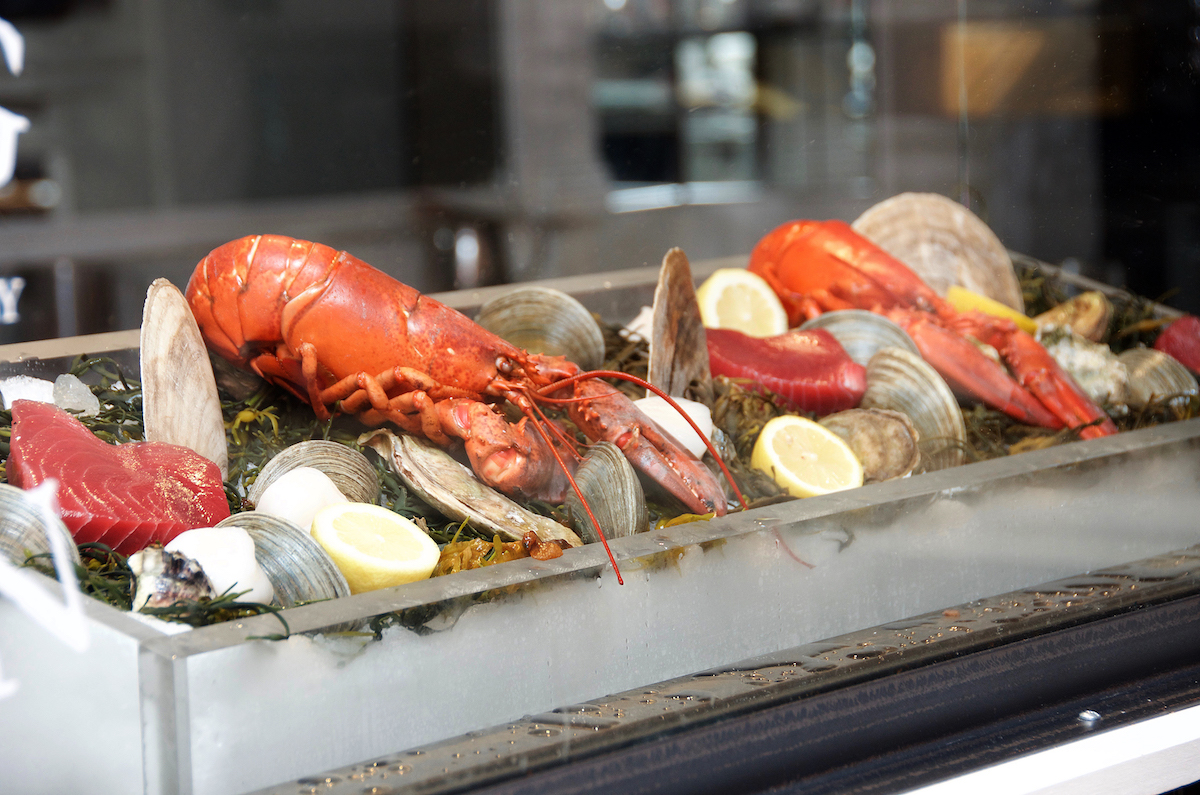 Beatrix, Chicago, Illinois
You can't miss with Beatrix. They've got three locations throughout the CHI and the menu legit has something for everyone, from hardcore carnivores (Hello, Wagyu pot roast filet mignon), vegans (mushroom farrotto), and diners living the g-free life (chili and chocolate-glazed salmon). Specials for the night include beef tenderloin with short rib ragout, whipped Yukon gold potatoes, baby beets, Brussels sprouts, and red wine sauce, and jumbo lump crab cake with shaved fennel, persimmons, mesclun greens, and pepperoncini aioli. Grab a glass and enjoy a complimentary toast at midnight! Make a reservation at Beatrix.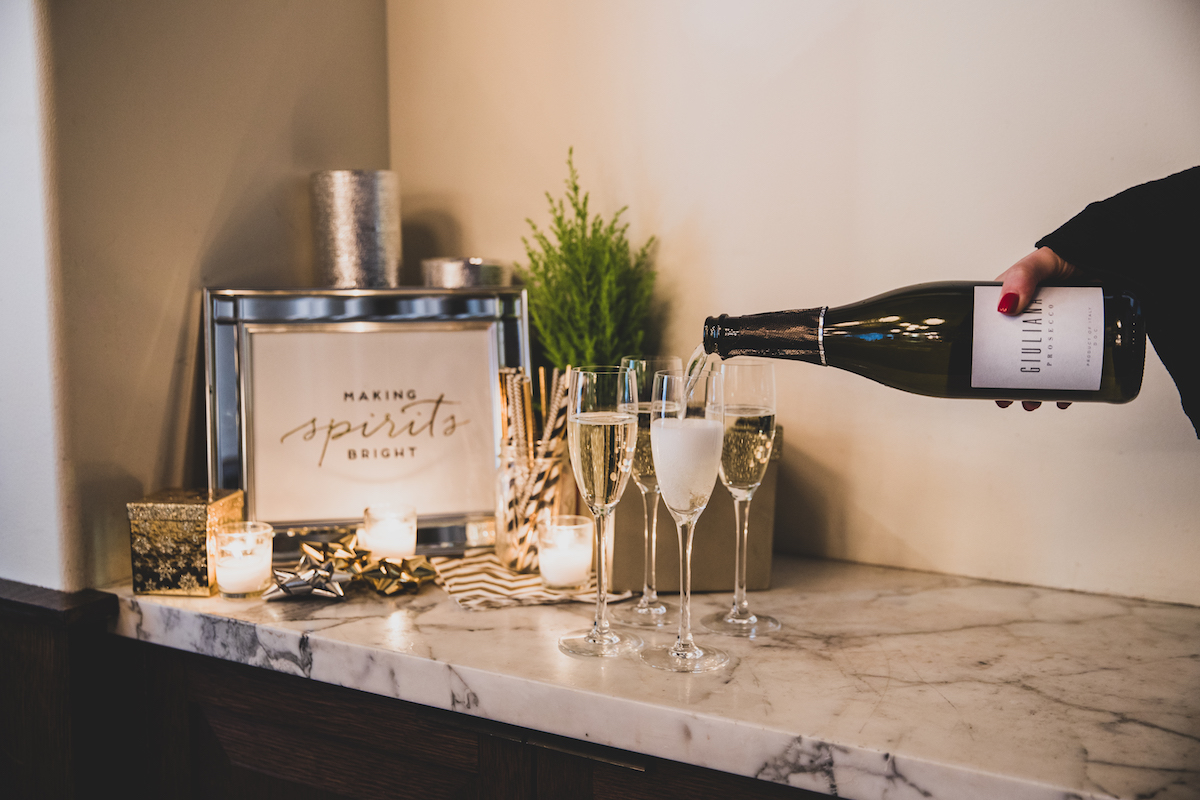 Are you heading to any of these neighborhood gems? Tell us which one here or on Facebook, Instagram, Pinterest, or Twitter. And, remember to snap + share your #dishpics with us on Instagram for a chance to win in our weekly giveaway.
Photo credits: All photos courtesy of the featured restaurants; Christina Slaton (Aba, Beatrix, Crab Cellar); Folk Art (Mordecai); Anjali Pinto (Ema).