In the shadow of the mighty Rocky Mountains where the flavors of Colorado spring to life throughout Denver, health nuts, carnivores, brunchers, and late-night gastropub patrons come together in one of America's most dynamic culinary cities. When it comes to cuisine and general fabulousness, Denver is beyond reproach. After all, this is the same city where visitors can stroll through the home of the unsinkable Molly Brown, Titanic survivor and activist for women's suffrage, among other pursuits. Denver divides itself into the best of mountain cultures, east of California and west of the flyover states. It is rugged and elegant, bohemian and polished with no singular defining description. The crowd of restaurants is as diverse as the clientele. There's no shortage of good eats in the Mile High City. But unless you live here and go out to eat every night, choosing just a few is like trying to slay every mogul on the slope. The following list of nine top Denver restaurants is a good start.
Urban Farmer
The name says it all in chef Chris Starkus' LoDo neighborhood steakhouse. Similar to so many Colorado establishments, meat is king here. He even offers a New York steak tasting. But chef Starkus is also known for his spot-on, sea-faring palate. The chorizo oil married with citrus is an irresistible combination of zingy flavors in his seafood salad, while the charred octopus with mussels, black garlic, and saffron spätzle remain wildly popular with the after-work crowd. He adds a little Southern soul to the menu in his ham bone soup. And regulars argue his blackened foie gras butter, a luxe touch for any of the steaks, should have its own fan club. Make a reservation at Urban Farmer.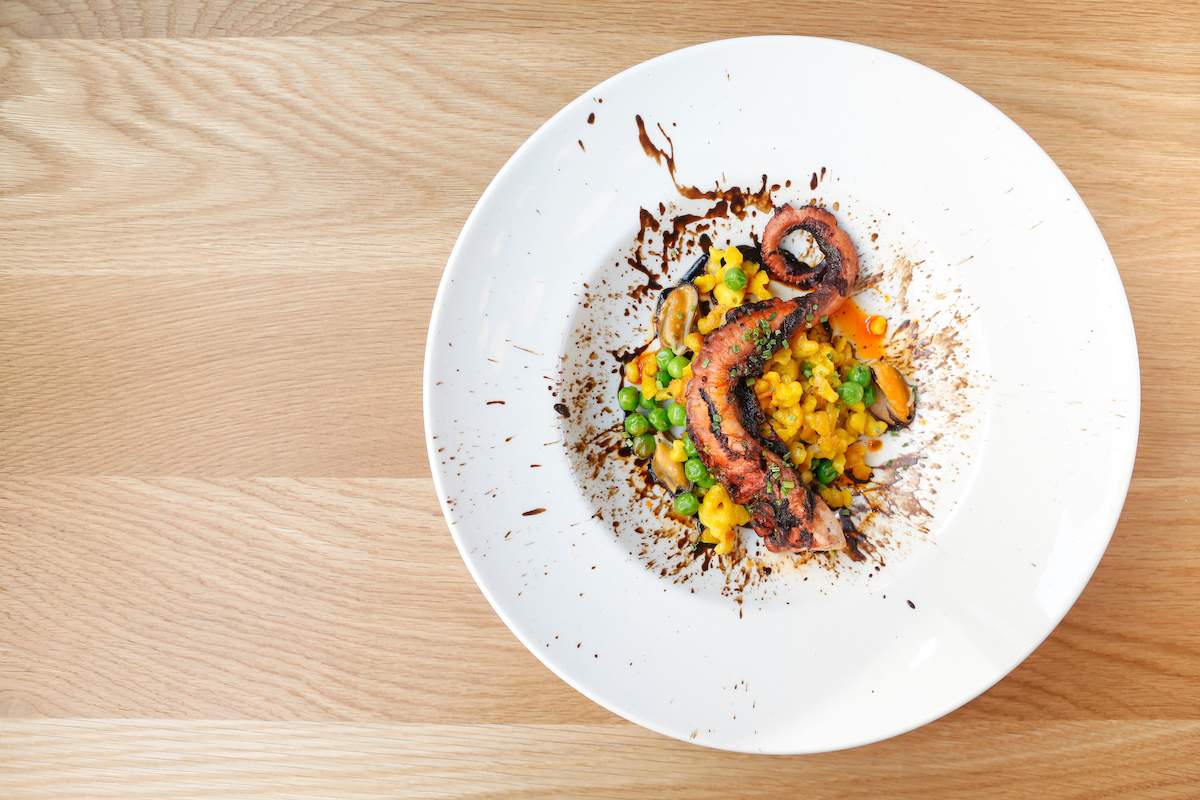 Randolph's Restaurant & Bar
In what could be the best cheat food / Netflix binge-worthy snack ever, diners find East coast lobster corn dogs at Randolph's Restaurant & Bar in the Warwick Hotel. No wonder this Capitol Hill neighborhood patio has such a following; cooks prepare the crispy little treasures on the barbecue grill. The equally lip-smacking herb polenta and gremolata serves as a savory, creamy counterpart to housemade Colorado bison meatballs. On the lighter side, housemade ricotta gets a helping of heirloom beets in one of Randolph's bestselling salads. Make a reservation at Randolph's Restaurant & Bar.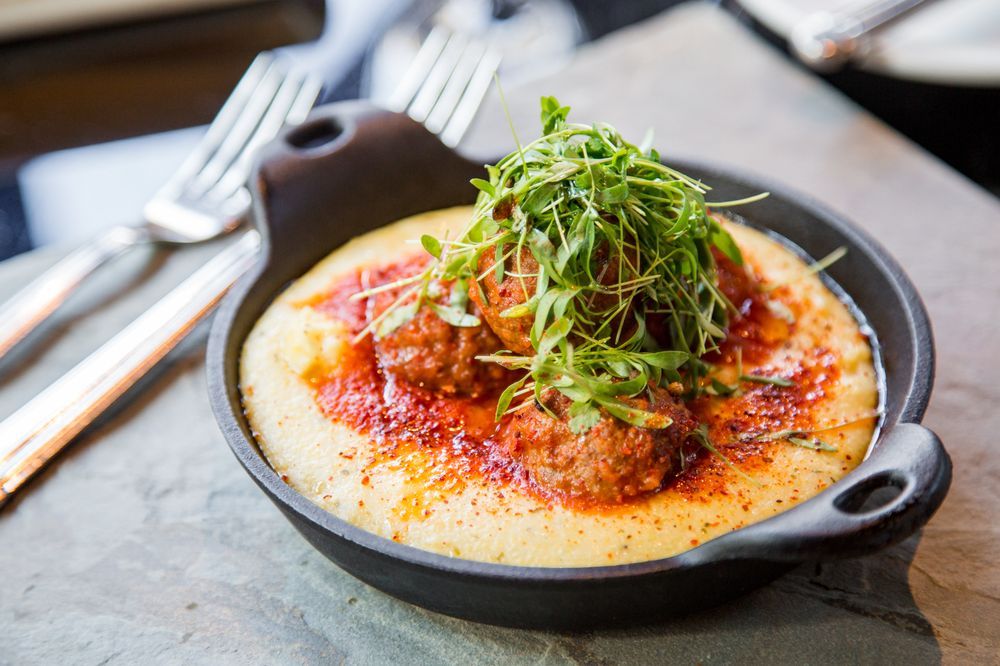 Public School 303
The name itself sounds like trouble. Like at any moment a bunch of rowdy kids will come running through the cafeteria wreaking havoc on the lunchroom. And that's just what the menu at this Denver gastropub does. It annihilates all things boring. An otherwise dull chicken burger becomes honor roll-worthy with smoky tomato jam, avocado, red onions, blue cheese aioli, crispy bacon, and a fried egg topper. Comfort foods like chorizo mac and cheese or bacon and cheddar tots square off against fried chicken and green chili cornbread waffles as diner favorites. Public School 303 aims to educate guests in the art of food and beer, principal's office style. Make a reservation at Public School 303.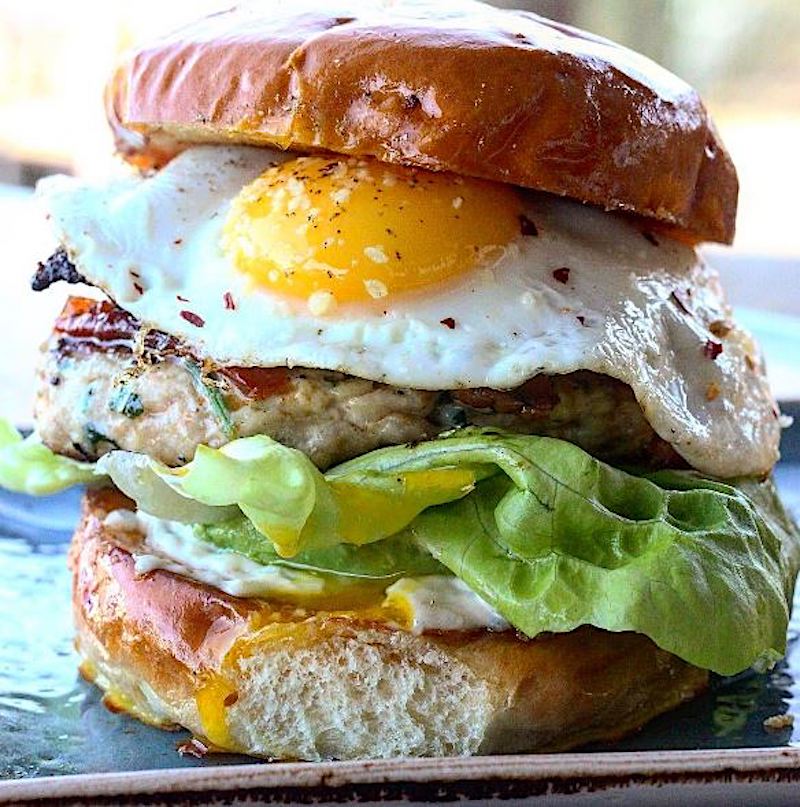 Old Major
The slogan 'seafood, swine, and wine' just about sums up why patrons are celebrating the fifth year of Denver foodie staple Old Major. This nose-to-tail bastion of butchery is helmed by chef Justin Brunson and is part of the Brunson & Co. Denver family of restaurants that also includes Masterpiece Delicatessen and The Royal Rooster. Road warrior Brunson is a major part of why Old Major remains so successful – his infectious joy over seasonally and locally sourced ingredients and the storytelling that goes along with them remain trademarks of his Iowan farm upbringing. Brunson's penchant for Colorado heritage-raised meats helped land him the starring role in Food Network's SEARious Meats. Brunson's eager guests love his rigatoni with braised rabbit, crispy whole fish, and various juicy steaks.
Make a reservation at Old Major.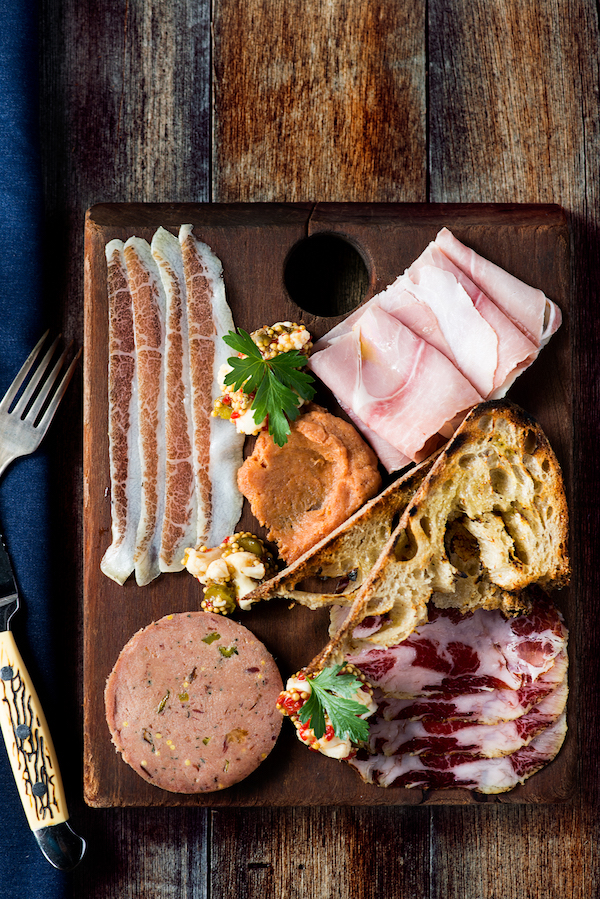 Oskar Blues Grill & Brew
Lower Downtown Denver is home to Oskar Blues Grill & Brew, where a touch of the creole South has found its way to the mouths of hungry Denver diners with the likes of seafood jambalaya, Po'Boys, catfish bites, and even an old-fashioned fish fry. Chef Jason Rogers, formerly of St. Regis Aspen and Boulder's St. Julien Hotel & Spa, knows no proper Louisiana meal would be complete without boudin dirty rice and green onions, so plan to order some for the table to share. When booking a reservation, be sure to allow for enough time to visit the on-site Black Buzzard where rock legend tributes and nearly 50 rotating American craft beers on tap compliment a vivacious blend of live music. Make a reservation at Oskar Blues and Brew.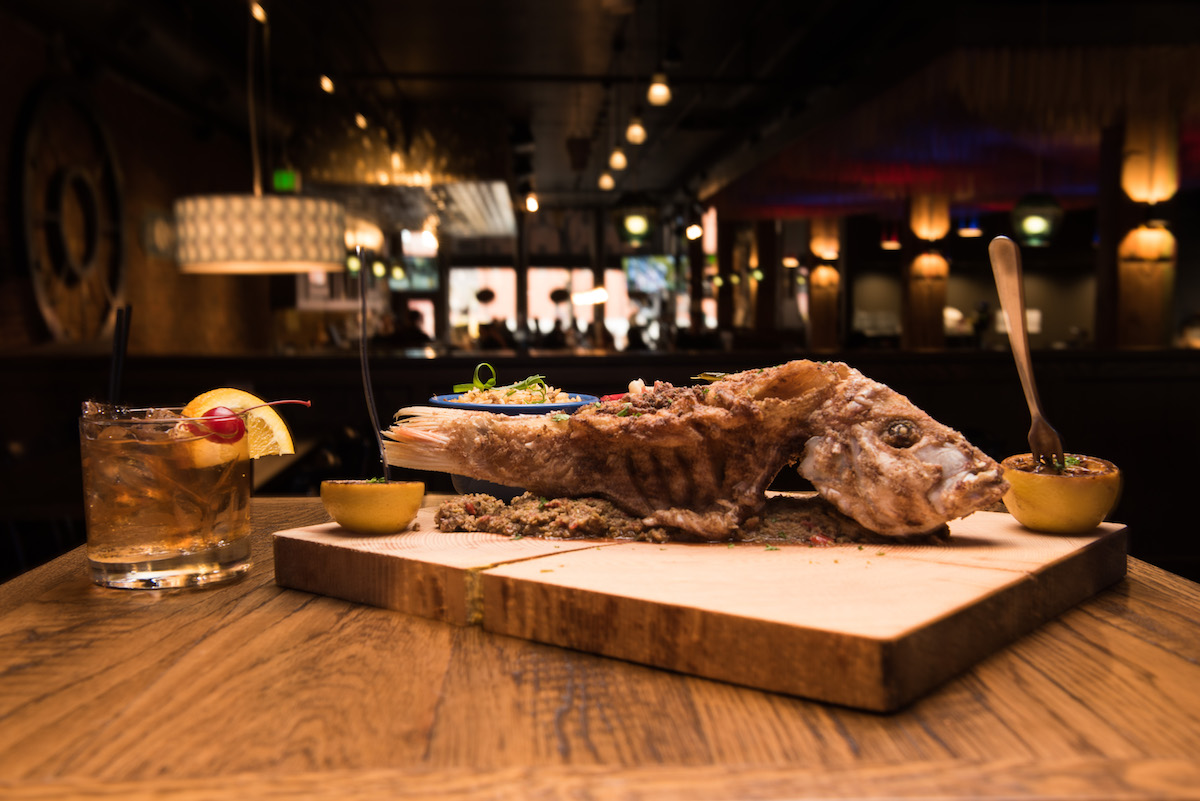 STK
Denver is nothing if not one of the best party cities. One of Denver's sultriest enclaves, STK is like a supermodel with a Ph.D. This contemporary steakhouse is known just as much for its swanky lounge and sleek cocktails as for its beef also offers a dynamite raw bar. Don't be surprised to find shot skis and an ice luge at even the most formal events here. Between toasts, steaks, and chilled shellfish, memorable savory noshes include shaved Brussels sprout salad, tartare, and braised short ribs with jalapeño cheddar grits. Make a reservation at STK.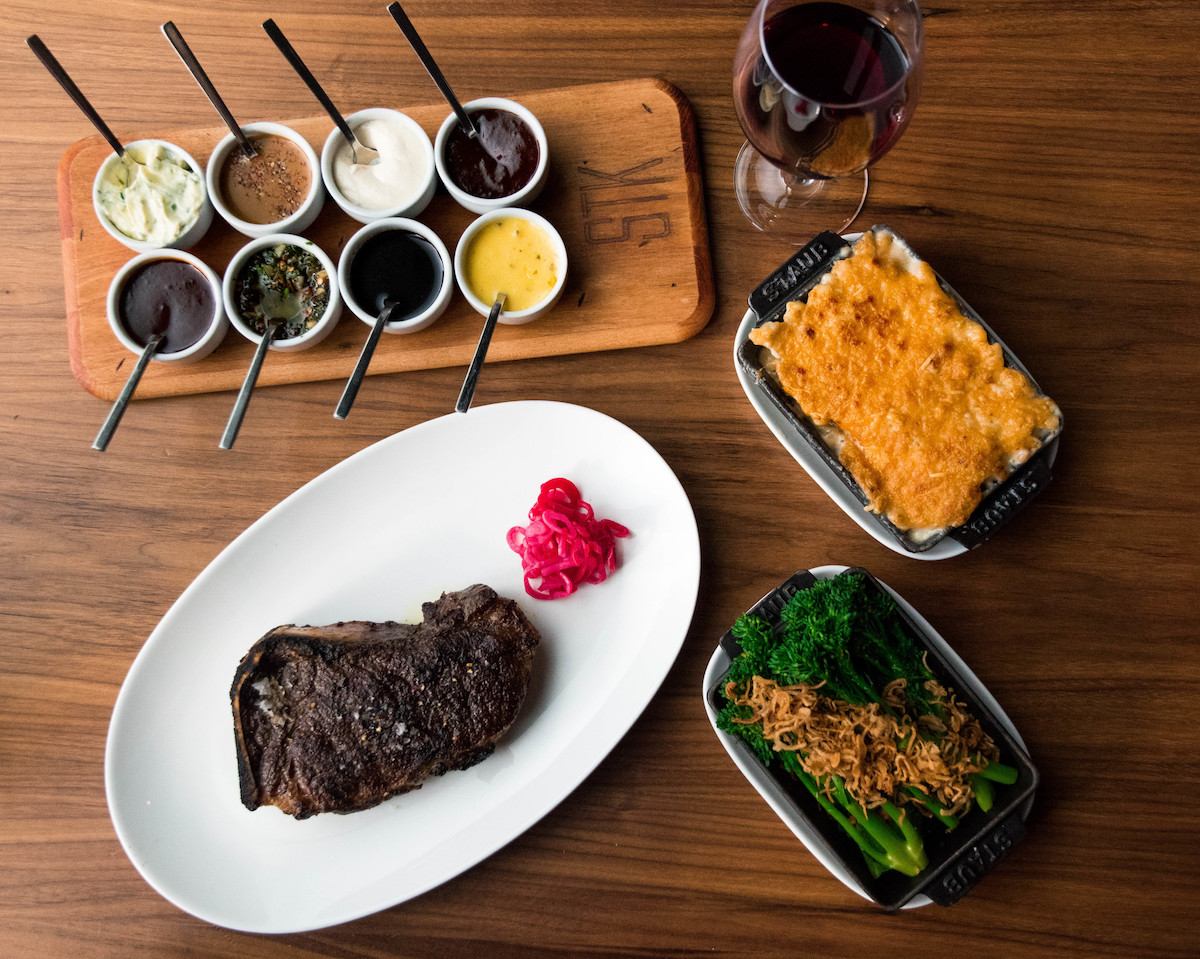 Wewatta Point
The newly opened seafood stash of Wewatta Point is the latest addition in the Point Restaurants clan of eateries. Aside from the décor that feels like a breath of fresh air among a herd of dark wood-accented restaurants, expect to savor a lot of Asian flavors here in tangy ahi tuna poke bowls prepared with kimchi rice and whole Thai snapper for two. Patrons who swim in for "low tide" happy hour enjoy lobster rolls, and brunchers find surprising additions to old favorites, such as the togarashi-accented Benedict. Make a reservation at Wewatta Point.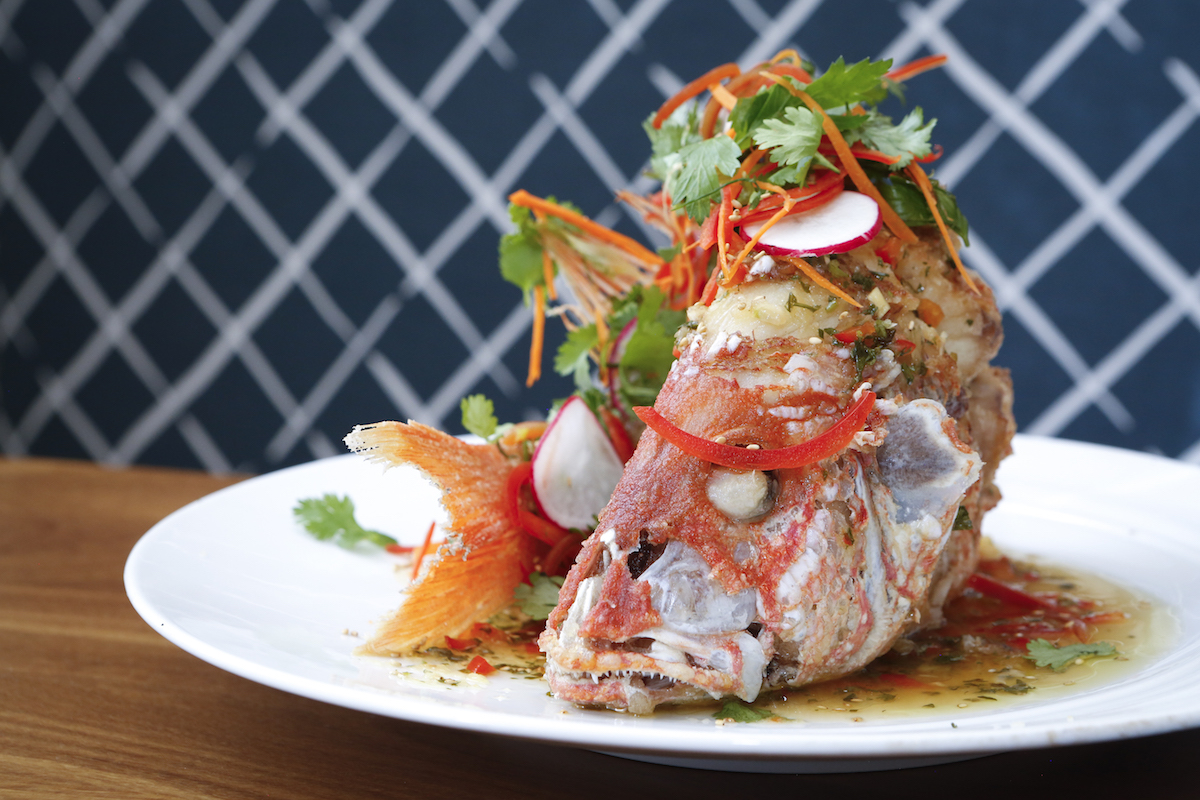 Vesta
The Blake Street gem called Vesta recently surpassed 20 years in Denver. Under the command of Colorado native chef Nick Kayser, the restaurant serves some of the city's tastiest vittles from places like Western Slope's Harris Ranch and Fort Morgan lamb chops – mutton gluttons won't want to miss his Colorado rack of lamb with lavender and oregano spaetzle, fennel, mint, black mission fig gastrique, and tzatziki. And every Vesta visit should include the Vesta bread plate, comprised of daily selections of fresh bread baked in-house, served with roasted garlic, black pepper truffle honey, and compound butter. For sharing, try a hearty portion of Madras grilled venison with cherry port reduction and, to start, Kayser's char siu pork belly with yuzu aioli. Make a reservation at Vesta.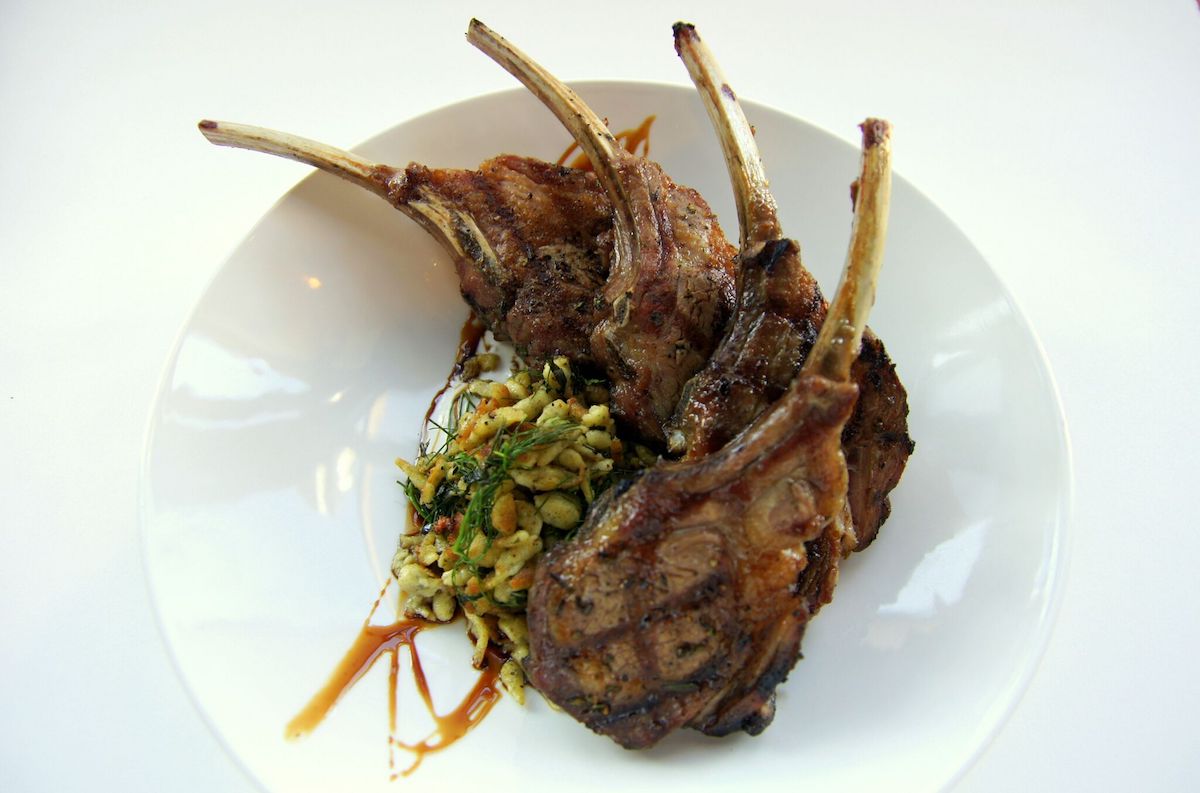 Buckhorn Exchange
A Denver institution, the Buckhorn Exchange is a must for first-time travelers to the city and history buffs alike. Plus, any diner who enjoys pushing the carnivorous envelope will feel right at home here. Part Western museum, part steakhouse, Buckhorn Exchange dates back to 1893 in Denver's oldest neighborhood. It is a National Historic Landmark, known for proteins made popular back in the days of the Old West. While more adventurous (and Instagram-minded) diners are tempted by exotic choices like alligator tail or Rocky Mountain oysters, serious beef and game lovers stick to the steak carved tableside and combinations of quail, duck, and high plains buffalo. For a comfort food fix, try Gramma Fanny's slow-cooked Colorado beef brisket pot roast and Buckhorn's signature Dutch apple dessert.
Make a reservation at Buckhorn Exchange.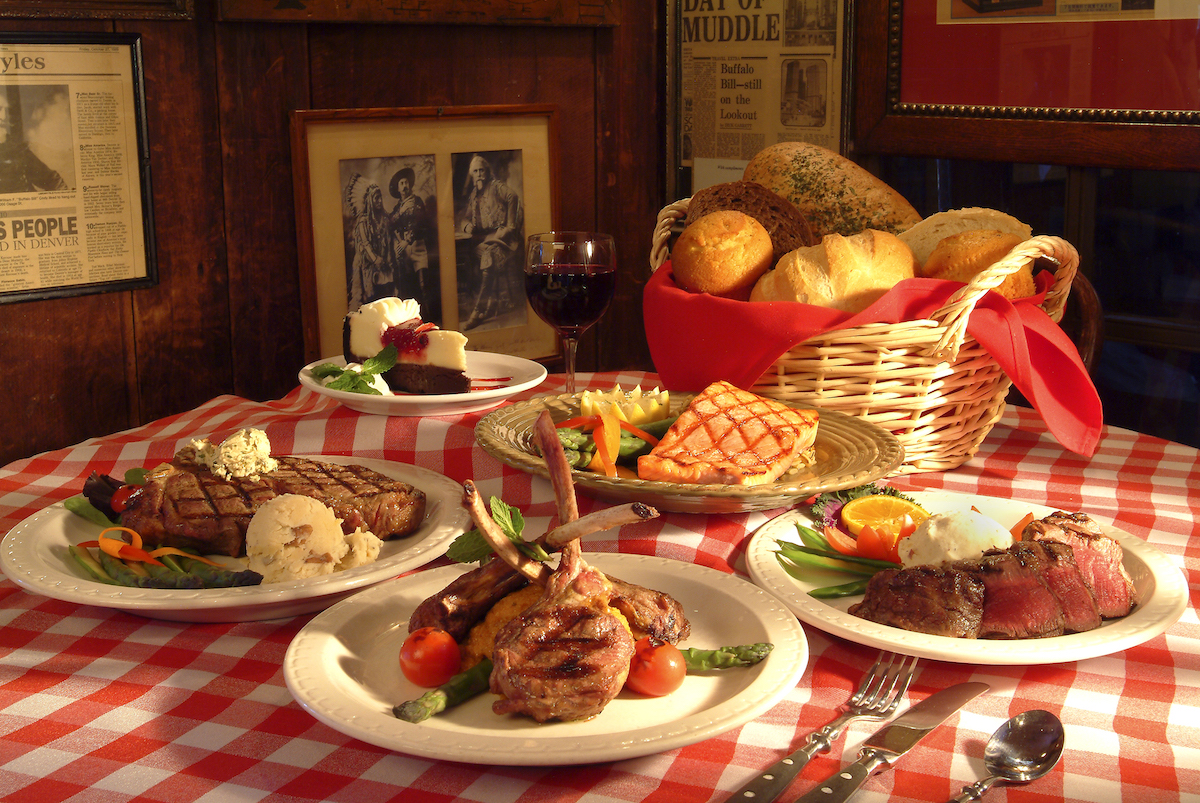 What are your picks for top Denver restaurants? Tell us here or over on Facebook, G+, Instagram, Pinterest, or Twitter. And, remember to snap + share your #dishpics with us on Instagram for a chance to win in our weekly giveaway.
Kelly Merritt is an author and freelance journalist specializing in culinary travel. Follow her on Twitter @kellywrites + Instagram @kellymerrittwrites + Facebook at KellyMerrittWrites.
Photo credits: Adam Larkey (Urban Farmer).