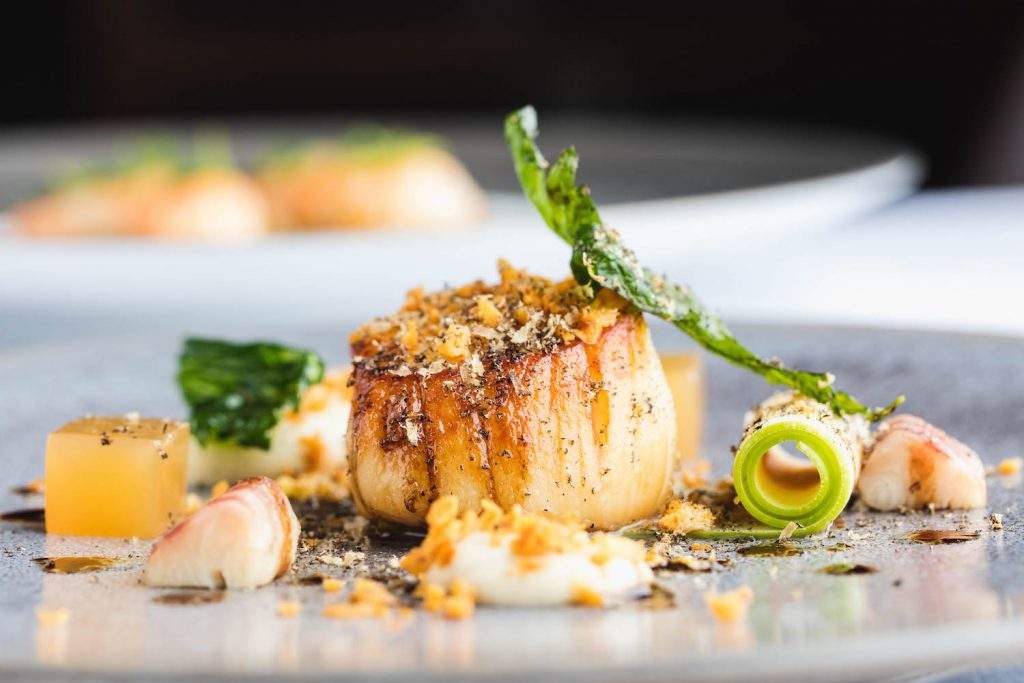 Chef Steve Smith cooked in some of the best restaurants in the U.K. and Australia before landing in 2013 in St. Helier, Jersey—an island off the coast of Normandy with around 100,000 residents. There, he took over the kitchen of the internationally-acclaimed Bohemia, evolving the restaurant to a tasting-inspired format. Bohemia serves two tasting menus: one with eight to nine courses, and a 12-course Prestige menu highlighting some of the restaurant's signature dishes.
"I thought Bohemia had a little untapped potential," says Steve. "Bohemia and Jersey have access to some amazing produce grown both on the island and 15 miles away on northern France. I thought I could do quite a bit with it."
Still, operating on an island is not without its challenges: bad weather delays shipments and can make access to certain ingredients unpredictable. Here, Steve explains how he's organized his kitchen and trained his team at Bohemia to put out Michelin-quality dishes under any conditions and delight both tourists and locals alike. 
Plan Ahead & Order Early
Because of Bohemia's location, Steve has learned to be wary of forecasts. His team doesn't only look at the weather for this week, they look at shipping forecasts to see if there could be a dip in people's ability to sail.
He also works extremely closely with his local fish and produce vendors, finding out exactly what he's going to be able to get from them over the next 10 days. "We've become much better at trying to communicate what our needs are," he says. His team builds menus around what local suppliers can offer easily—can guarantee—rather than creating menus full of ingredients that may be difficult to buy or may not be in good condition.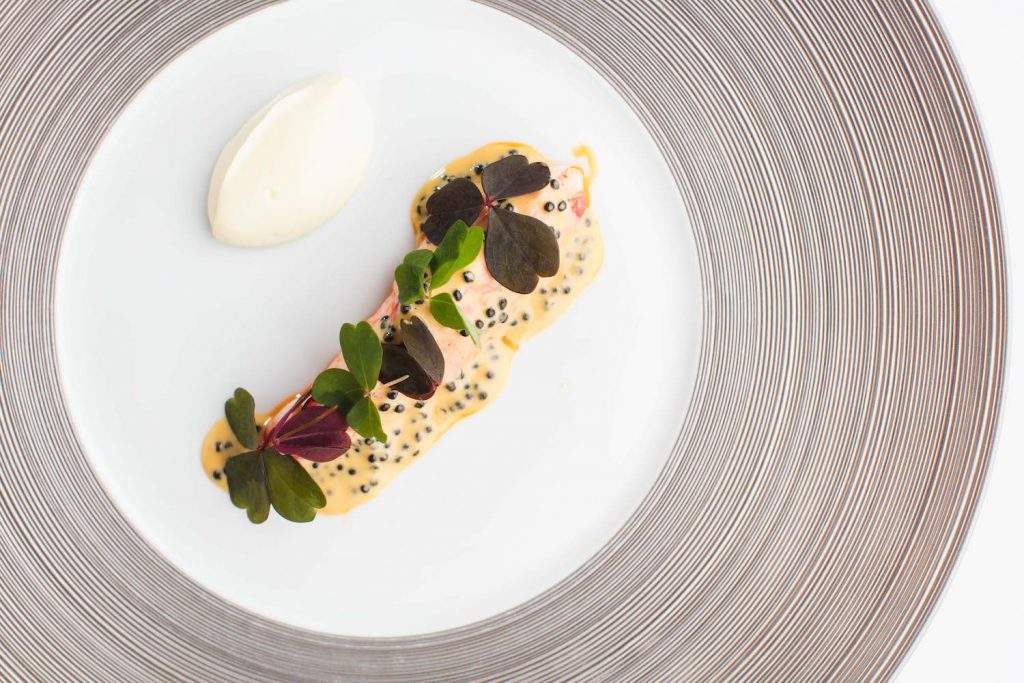 Document
Bohemia keeps a diary of the ingredients the restaurant is purchasing and using throughout the year. That way, when the second week of June rolls around they can look back at the past June, see what was available, and start asking suppliers when they think those ingredients will be available this time around and what they will taste like. The documentation keeps the team ahead of the curve in their understanding of and access to local, seasonal produce.
"It may be that last year there was a piece of produce that might have only been available for three weeks," Steve explains. "The first week we have a new item, we work out what we're going to do with it. The second week, we need to train the staff that this is the dish we're going to be doing with this item. Then we have to train the restaurant team so the know how to deliver and explain it. That single piece of produce may only see the menu for one week. Because we've done all the work and we know how that piece of produce is, it means this year we can reap the benefits of those two weeks we had last year."
Be Nimble
Bohemia can survive a few days of bad weather with ingredients they have bought ahead or have access to locally. But once it's bad enough that locals aren't going out fishing, operating the kitchen becomes much more difficult. They look to local markets for ingredients or tap suppliers for items they hadn't planned to use but may need.
"We end up working service to service in what we can do in making a menu interesting," says Steve. "We just have less choice in being able to shop. So far it hasn't been too bad, but there's been a couple of times where if we had just had another couple of days of bad weather or a little bit more snow, I don't really want to think about what might have happened."
Invest in Your Staff
Almost every restaurant is challenged to find and retain great staff members—Steve just has the added complexity of being based on an island. He struggles finding enthusiastic people who are eager to learn.
As a result, he's constantly focused on making the Bohemia kitchen a pleasant, happy environment to be in. "We try and look after our staff; we operate a culture which is conducive for them to learn," he says. In turn, that's made the team more organized, the kitchen more organized, and helps to keep cooks interested, engaged, and always growing.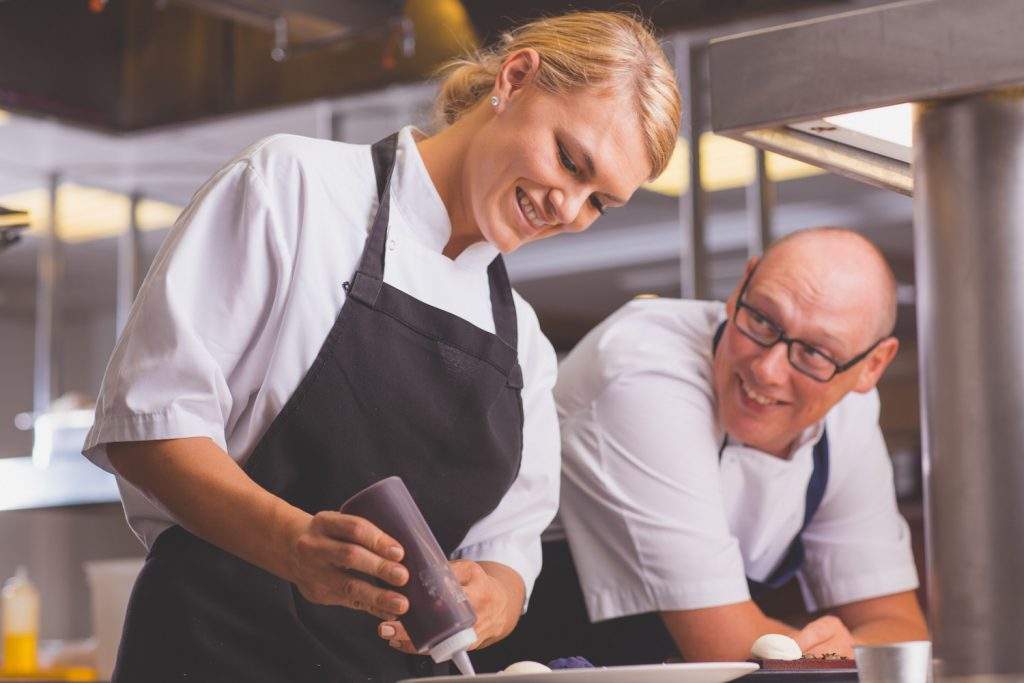 Keep It Fresh
Guests at Bohemia are split about 60/40 between locals and tourists, and the restaurant has become a destination in its own right. "We are starting to see people travel from Europe and China over to Jersey to sample the island and the restaurants on the island," says Steve. 
During the week, the restaurant is full of locals, especially at lunch; in the evenings and on weekends, tourists are drawn in for the tasting experience. As a result, the cooks have to balance pleasing locals (and keeping them coming back for more) with wowing tourists in for what could be their first or only visit.
"There are dishes that have become signature dishes at the restaurants, and people traveling here are wanting to try those dishes," says Steve. "Then you also need to freshen it up for the locals." Bohemia's a la carte menu changes frequently, so there's always something new on there for the locals. The tasting menu and Prestige menu change seasonally—and the Prestige menu evolves especially slowly—so visitors can experience many of the signature dishes that way.
In the winter months, when tourists are few, Bohemia relies heavily on locals. "We want to look after them and make sure we keep it interesting for them," says Steve. "That means constantly trying to work on new dishes and do things we haven't done before because we need to keep it fresh. We want people to come back and see changes on the menu and things they haven't tried before."