Thanksgiving dinner is usually all about emphasizing meat and animal products. For those diners maintaining a vegetarian or vegan lifestyle, this can make the holiday more of a helliday. Thankfully, plant-focused chefs are helping out by offering up veg-centric creations that rival the classics. Here are 9 Thanksgiving restaurants for vegetarians and vegans that will make you feel right at home on November 22.If you're not near any of these spots or you can't find availability, we can still help you find the right restaurant for a perfect Thanksgiving on OpenTable.com.
Scarpetta, New York, New York
Vegetarian options abound on this Italian-minded Thanksgiving prix-fixe menu. There's butternut squash soup topped with pickled cranberries and pumpkin seeds, creamy polenta crowned by a fricassee of truffled mushrooms, simple tomato and basil tossed spaghetti, and a slender apple tart sassed up with caramel and dulce de leche gelato. $85 per person; 12-8PM. Make a reservation at Scarpetta.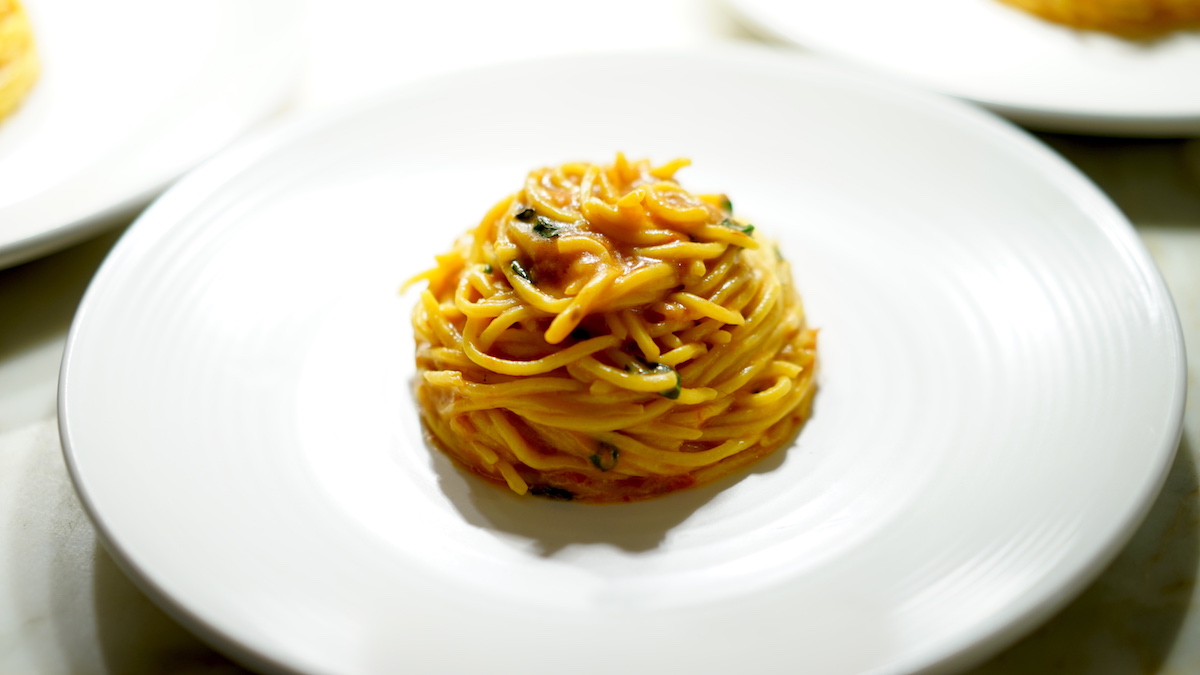 Sette Osteria, Washington, D.C.
It's easy to avoid meat at this Italian osteria. Veg-centric dishes include sweet potato soup, housemade pumpkin ravioli, burrata, and pastas, pizzas, and more. Just don't forget to bring your stretchy pants. Make a reservation at Sette Osteria.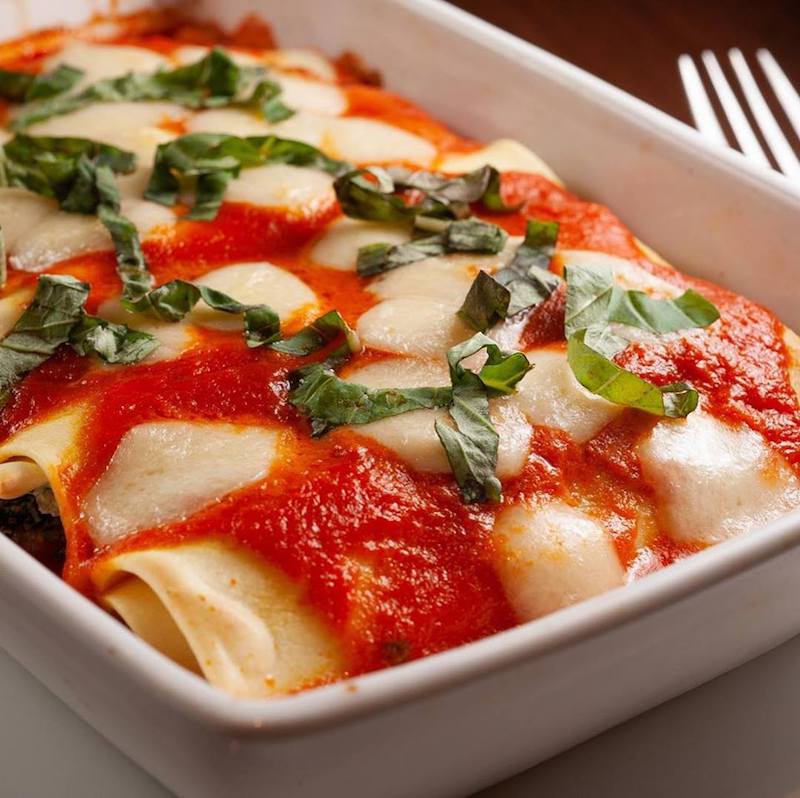 Mon Ami Gabi, Las Vegas, Nevada
Vegetarians have a few options at this four-course feast. There's endive and pear salad sporting blue cheese and candied pecans, fairytale pumpkin soup graced with an amaretto cream puff, and pumpkin bread pudding bolstered by maple crème anglaise. $49.95 per person for the four-course holiday menu; 11AM-11PM. Make a reservation at Mon Ami Gabi.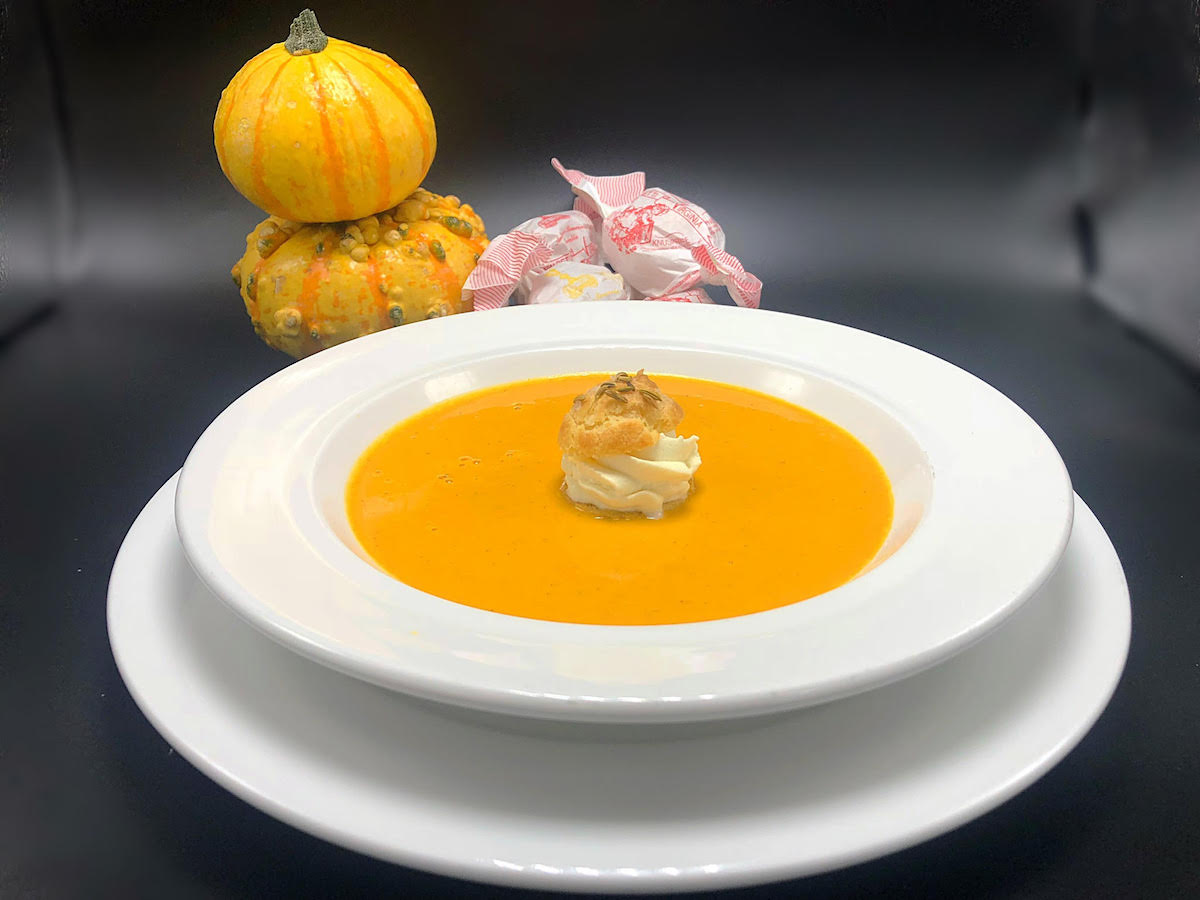 Plume, Washington, D.C.
A full three-course vegetarian menu is on hand to help the plant-forward crowd celebrate Thanksgiving. Dishes include yellow corn soufflé with a fall vegetable bouquet and warm endive salad with an orange gin marinade. $108 per adult, $48 per child aged 12 and under; 11AM-7PM. Make a reservation at Plume.
Andina, Portland, Oregon
Día de Acción de Gracias is a Peruvian-minded Thanksgiving rife with vegetarian options. Plant-centric choices include lime scented quinoa salad, empanadas stuffed with braised chard, spinach, and mushrooms, quinoa risotto dressed up with golden beets and Hon Shimeji mushrooms, and apricot-coconut layer cake complemented by lucuma ice cream. $65 plus 20% gratuity per guest aged 12 and up, $32.50 plus 20% gratuity per child ages 5-11, children under 5 may order a la carte; 1-8PM. Make a reservation at Andina.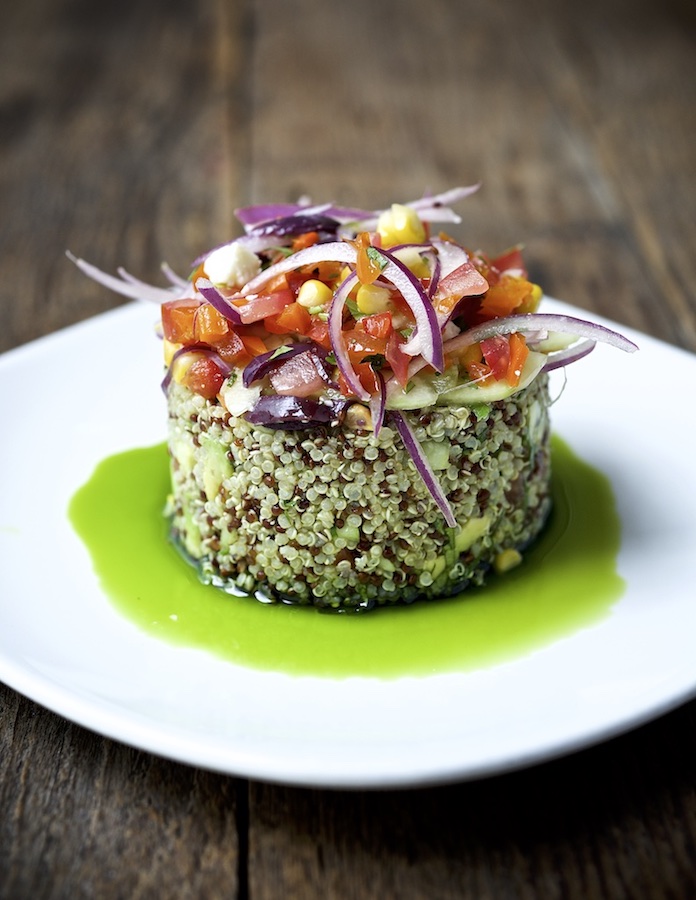 Equinox, Washington, D.C.
You can have some of the meatier traditional fixings for this three-course dinner or you can have a plant-based meal. Animal-free options include chestnut porcini soup, brûléed fig and radicchio salad tossed with Creole mustard vinaigrette, bucatini lavished with smoked wild mushroom Bolognese and shaved cashew cheese, and vanilla-poached pear with spiced caramel. $75 per person. Make a reservation at Equinox.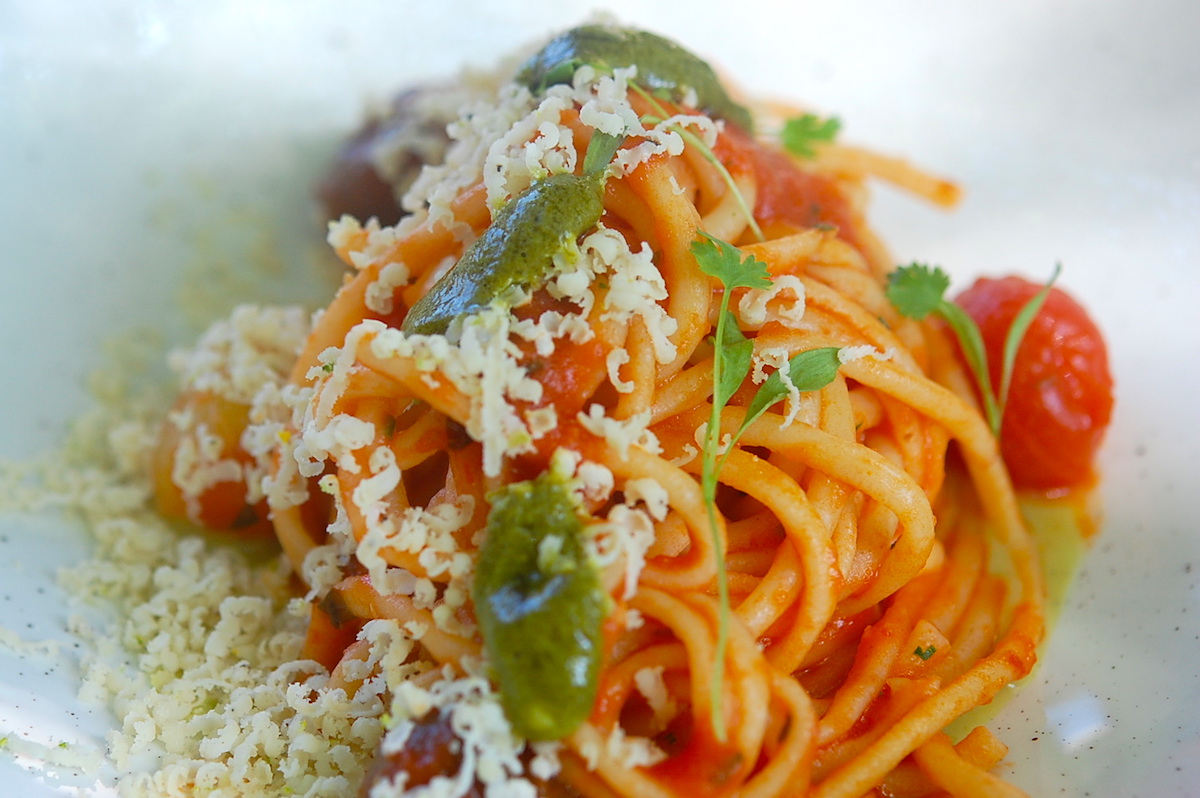 Cosmos, Minneapolis, Minnesota
The restaurant partnered with the Herbivorous Butcher to add a bounty of vegan options to their Thanksgiving buffet. "Turkey" comes stuffed with stuffed with kale and mushroom wild rice dressing, and there is a slew of animal-free cheeses and charcuterie. #allveganeverything. Make a reservation at Cosmos.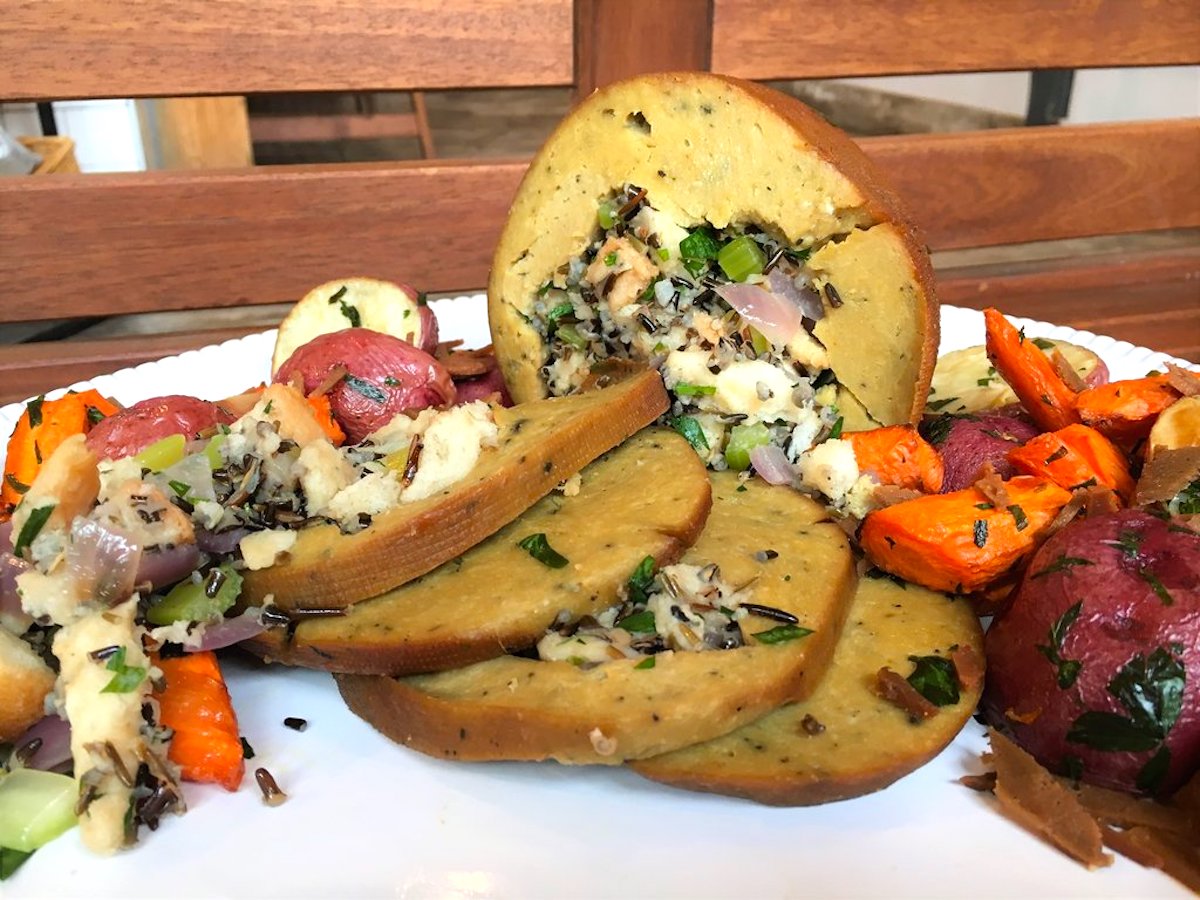 Firefly, Washington, D.C.
This pumpkin risotto is going to make the carnivores envious. Pumpkin stock, charred kabocha squash, and a mélange of mushrooms add autumnal accents and intense umami tones. Remember, Thanksgiving is all about being grateful, so graciously share a bite if a meat eater asks politely. Make a reservation at Firefly.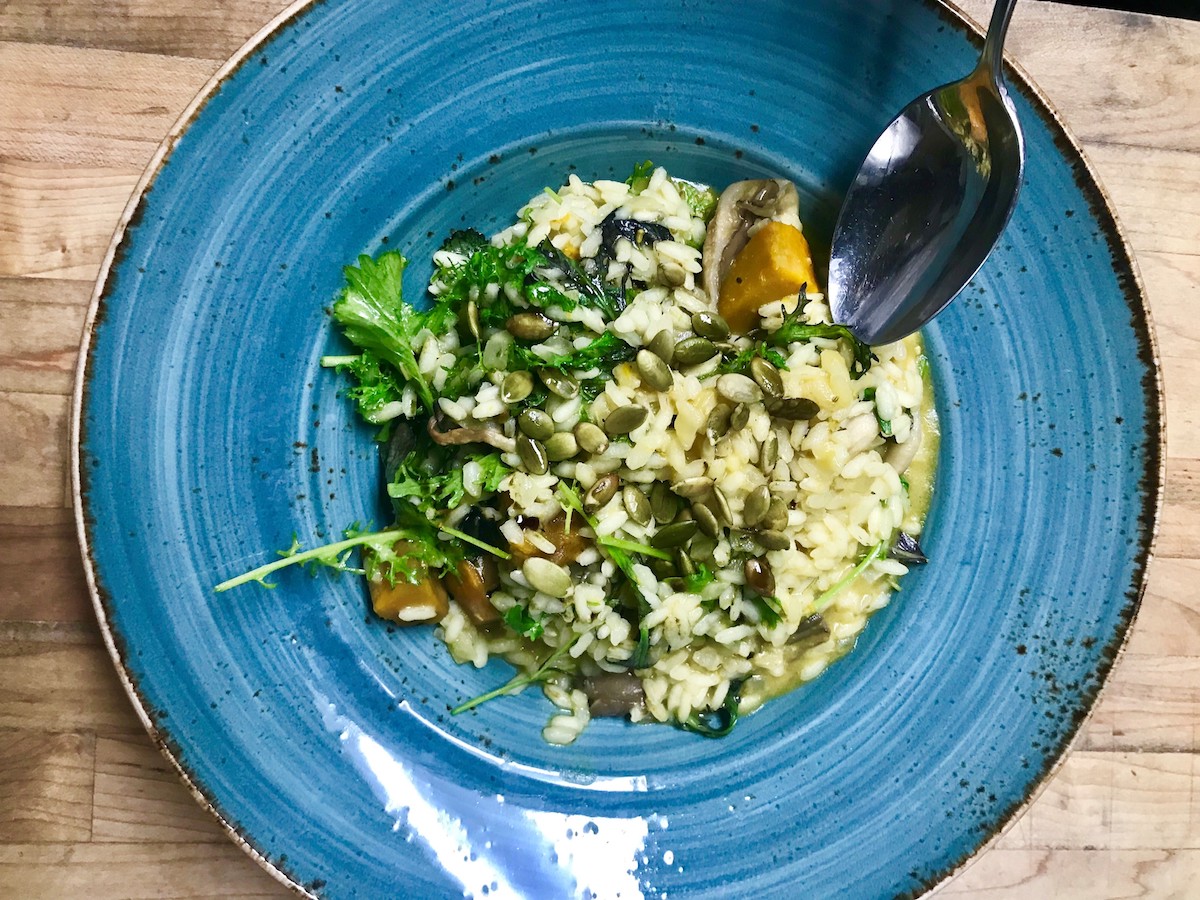 Tavern on the Green, New York, New York
This four-course vegetarian feast packed with plenty of vegan choices. There's roasted vegetable salad with mixed baby greens, roasted acorn squash, radicchio, haricots verts, and apple cider vinaigrette; quinoa pilaf with roasted Brussels sprouts with sun-dried cherries, golden balsamic glaze; and roasted golden pineapple with lemon sorbet. $125 per adult, $65 per child aged 12 and younger; 11AM-11PM. Make a reservation at Tavern on the Green.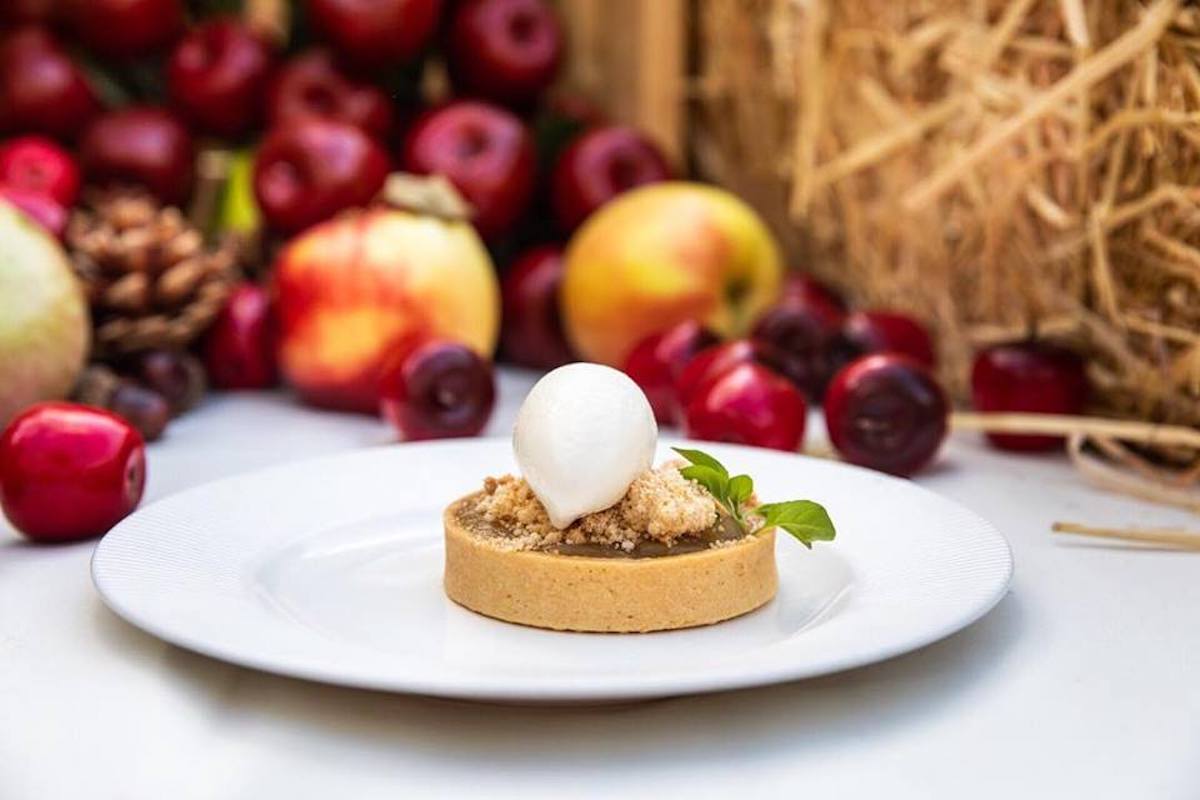 What are your picks for Thanksgiving restaurants for vegetarians and vegans? Let us know in the comments or over on Facebook, Instagram, Pinterest, or Twitter. And, remember to snap + share your #dishpics with us on Instagram for a chance to win in our weekly giveaway.
Nevin Martell is a Washington, D.C.-based food and travel writer and the author of several books, including Freak Show Without A Tent: Swimming with Piranhas, Getting Stoned in Fiji and Other Family Vacations. Find him on Twitter @nevinmartell and Instagram @nevinmartell.