There's no reason every meal shouldn't be outstanding during your winter getaway to the Hawaiian Islands. In recent years, Hawaii's food scene has mushroomed. Local chefs are continually inspired by the Island's diverse ethnic cooking styles and rich cultural history, and it shows in their menus. Even better, restaurants are cultivating stronger bonds with the Islands' farmers, ranchers, and fishers to source local ingredients.
If you're headed to the Aloha State for winter break, we've rounded up seven top Hawaii restaurants worth visiting, from Mud Hen Water, the east Honolulu neighborhood gem serving up eclectic Hawaiian fusion dishes and Italian comfort foods at Mi's Italian Bistro in Kealakekua on Hawaii Island to fulfilling all your noodles cravings at Star Noodle in Lahaina, Maui.
MW Restaurant, Honolulu, Oahu
A lunch or dinner at MW Restaurant, just off Kapiolani Boulevard in downtown Honolulu, is a culinary triumph from start to finish. The Hawaii Regional Cuisine menu boasts dishes from locally sourced product from husband and wife team Michelle Karr Ueoka and Wade Ueoka—the "M" and "W", respectively. The pair is renowned for inventive dishes inspired by Hawaii's culinary history. This is polished, local comfort food. Plus, pastry chef Karr Ueoka was nominated as a 2015 James Beard Outstanding Pastry Chef semifinalist and was nominated last year—as was MW for best new restaurant.) Order the ahi poke appetizer, served with uni, ikura, and crispy rice crackers followed by the mochi-crusted opakapaka, served on a bed of somen noodles. Be sure to save room for dessert! There's the MW Candy Bar, crunch with macadamia nut praline, or the Tropical Fruit Creamsicle Brulée made with lilikoi sorbet and custard, tapioca pearls, tropical fruits, and guava chiffon. You'll never be so happy you didn't skip the sweets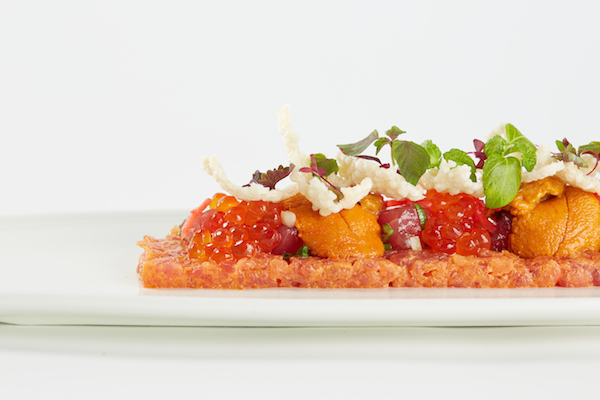 Mi's Italian Bistro, Kealakekua, Hawaii Island
If you're looking to shake up your dinner routine during your holiday on Hawaii Island, head to Mi's Italian Bistro in the quaint town of Kealakekua, along the Big Island's south Kona coast. The bistro is tucked in a small shopping area, but the restaurant is welcoming with its homey decor and tables with red and maroon linens.
Chef Morgan Star started Mi's Italian Bistro with his wife Ingrid Chan. The eatery sources from local farmers, as well as Big Island cattle ranchers. But it's perhaps best known for it's freshly made pasta, and it's no wonder some of its most popular dishes are the spaghetti Bolognese made with Big Island beef or the gnocchi topped with porcini-crusted pork tenderloin.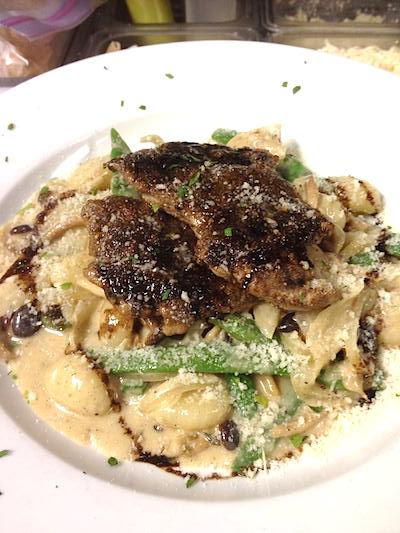 Merriman's Waimea,Waimea, Hawaii Island
Chef Peter Merriman's namesake restaurant in Waimea has become synonymous for a quality, fresh Big Island dining experience. Merriman, a Hawaii Regional Cuisine chef, is known for cultivating farm-to-table menus by working directly with Hawaii's growers, ranchers, and fishers – and his efforts are evident in his fare. For example, the butcher's cut of Kahua Ranch lamb is incredibly tender and comes with a side of rainbow chard, jalapeño whipped potatoes, and Maui onion-mint chimichurri. Another Merriman's favorite is the steak, sourced from Hawaii's Lowline Cattle Company and served with potatoes, grilled Waimea asparagus, and churned Waimea herb butter. Still not convinced? The restaurant is known for its top-notch service.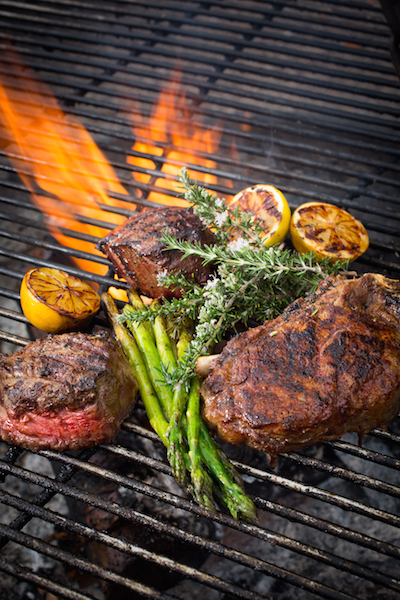 JO2 Restaurant, Kapaa, Kauai
Fall in love with Kauai's fresh produce and its fresh fish with a meal at JO2 Restaurant in Kapaa on the east side of Kauai. Don't let JO2's shopping-center location throw you — you're in for an ultra-fine dining experience at this modern restaurant. Chef Jean-Marie Josselin French heritage comes through in each dish, as well as his love for Hawaii's melting pot of culinary traditions and inspirations. (Josselin is one of the original chefs that spearheaded the Hawaii Regional Cuisine movement, and has been nominated for the James Beard Foundation Award six times.)
Kick things off with JO2's seared Korean short rib, under which is nestled a Vietnamese crepe with organic tomatoes. Then tuck into lemongrass sesame-crusted mahi-mahi with Thai coconut curry basil sauce or the roasted Hawaiian butterfish miso with sake and cilantro.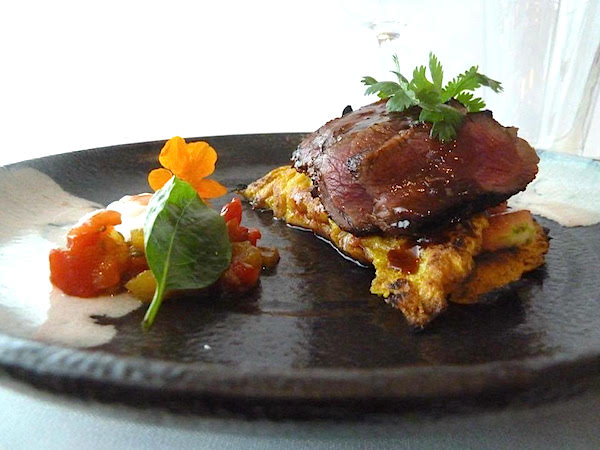 Star Noodle, Lahaina, Maui
If you're craving noodles — saimin, ramen, udon — look no further than Star Noodle. This small restaurant, which opened in the Lahaina Business Park (aka the Lahaina Light Industrial) is known for housemade noodles. The menu also features creative Asian-inspired small plates, such as the miso salmon, chicken yakitori, and steamed pork buns. (The restaurant was also the former home of Maui celebrity chef Sheldon Simeon, who competed and won fan favorite by viewers during season 10 of Bravo's "Top Chef;" Simeon was the executive chef.)
The noodle joint is fitted with a communal table in its center, surrounded by smaller tables around the perimeter, as well as bar seating. Make reservations ahead of time, or go for lunch; wait times for tables can be long. In addition to its noodle dishes, the Lahaina fried soup (fat chow fun, pork, and bean sprouts), the garlic noodles, and the steamed pork buns are must-orders. Star Noodle also has a solid cocktail list sure to satisfy mixology fans.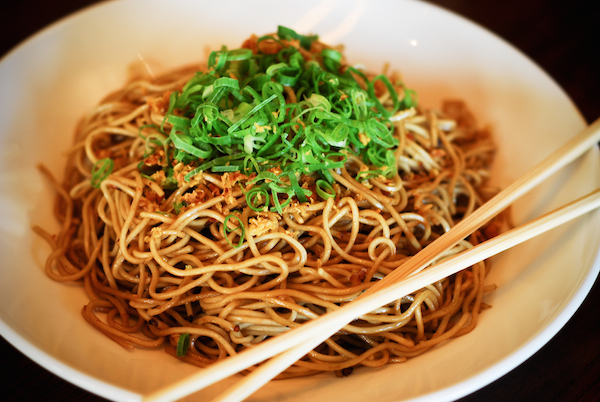 Cuatro, Kihei, Maui
This cozy (read: small) Kihei restaurant may be lacking in a stunning ocean view — it's located in a shopping center next to Foodland—but diners flock to this Asian-Latin fusion eatery for its fish of the day. And it does not disappoint. Chef and owner Eric Arbogast prepares each day's local fresh catch four ways: house-style, classic, roasted Riviera, or the "Mauterranean."
For starters, order the ahi nachos, made with spicy tuna on a bed of crispy wontons topped with an avocado relish and drizzled with truffle aioli, cilantro pesto, and Kochujang. Don't forget to pick a bottle of wine at the nearby Foodland before; Cuatro is BYOB.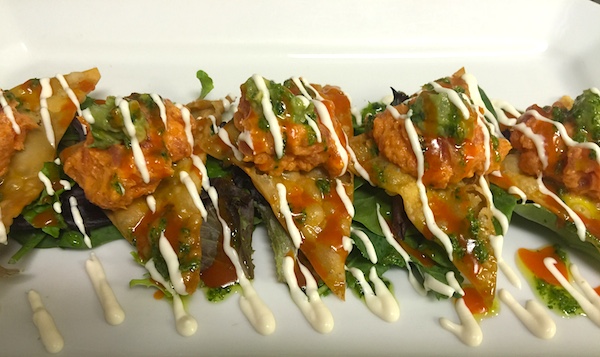 Mud Hen Water, Honolulu, Oahu
This new restaurant is the latest creation of chef Ed Kenney, and in the months since it opened in June 2015, it's quickly become a destination for Honolulu foodies. The restaurant is nestled in Kaimuki, an older, bustling neighborhood in east Oahu; it's also home to Kenney's other two restaurants, Town and Kaimuki Superette. In fact, Mud Hen Water is the Hawaiian translation of Waialae, where the restaurant is located. ("Wai" means fresh water and "alae" is a mud hen, an endangered native water fowl.)
Kenney creates an international menu by putting a spin on unique dishes with those Hawaii has long been known for with its ethnically and culturally diverse fusion. Try the Chinese-inspired cold ginger rabbit, the Japanese style tilapia skin salad, or the Hawaii-influenced grilled beef stew. Even better, these delicious dishes feature local ingredients. The restaurant also serves tapas-style dishes, to encourage mealtime sharing. [Photo by Chrissy Lambert]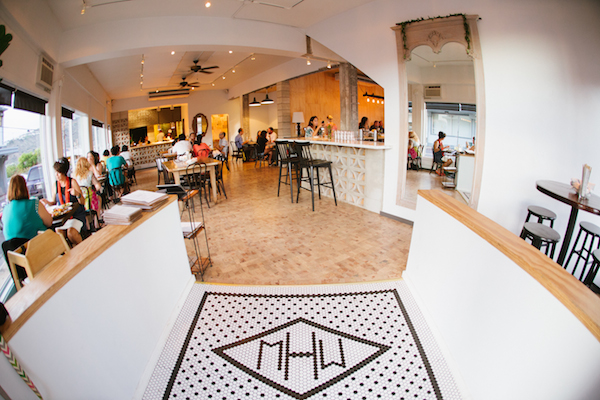 What are your favorite dining destinations in the 50th state? Share them here or over on Facebook, G+, Instagram, Pinterest, or Twitter.
Tiffany Hill is a freelance writer based in Honolulu, Hawaii, where she writes about travel, culture and business. Read more about her here.