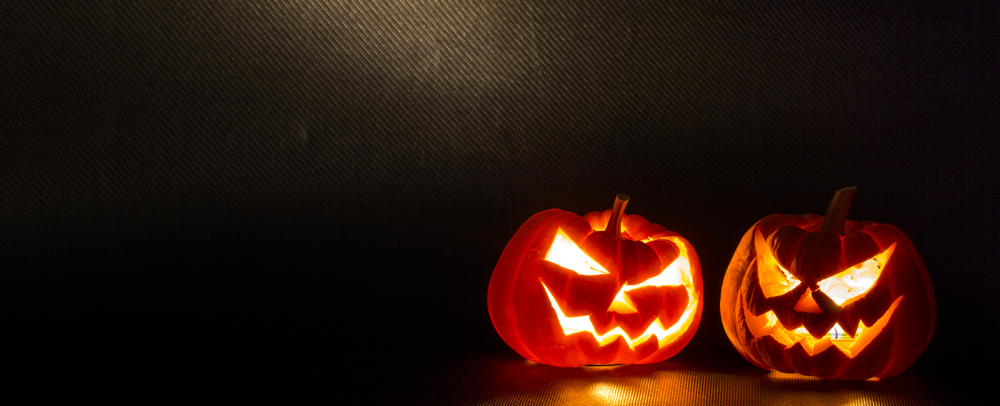 Ghouls and goblins and witches, oh my! It's Halloween time again. Toast the freaky festivities with these 12 devilishly good cocktails that capture the spirit of the season. Not near any restaurants serving them? OpenTable has you covered with more than 52,000 restaurants for any craving or occasion.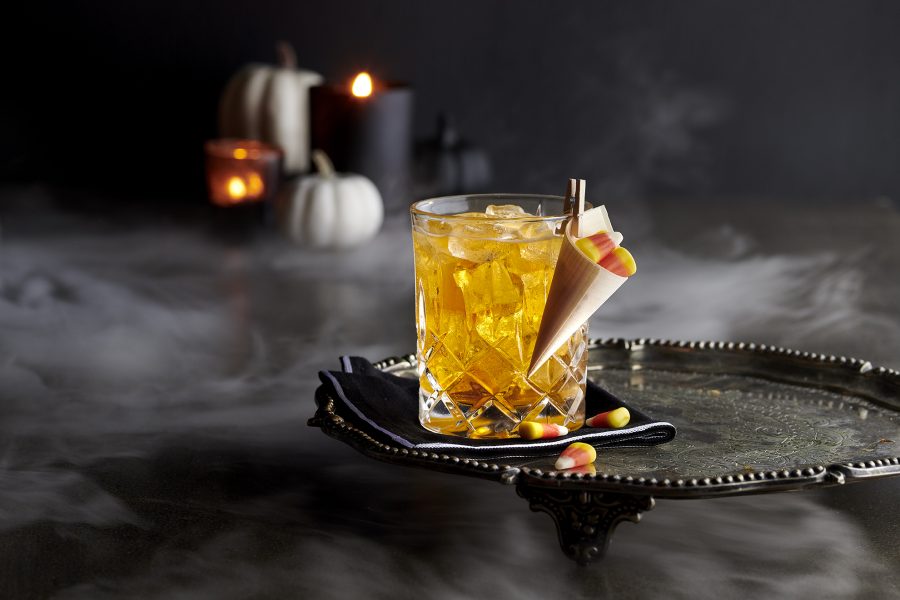 Can't get enough candy corn at this time of year? This seasonal Old Fashioned with a golden glow features candy corn syrup, oranges, and orange bitters. Best of all, there's a small cone of the kernel-style candies for snacking.
Make a reservation at Morton's The Steakhouse.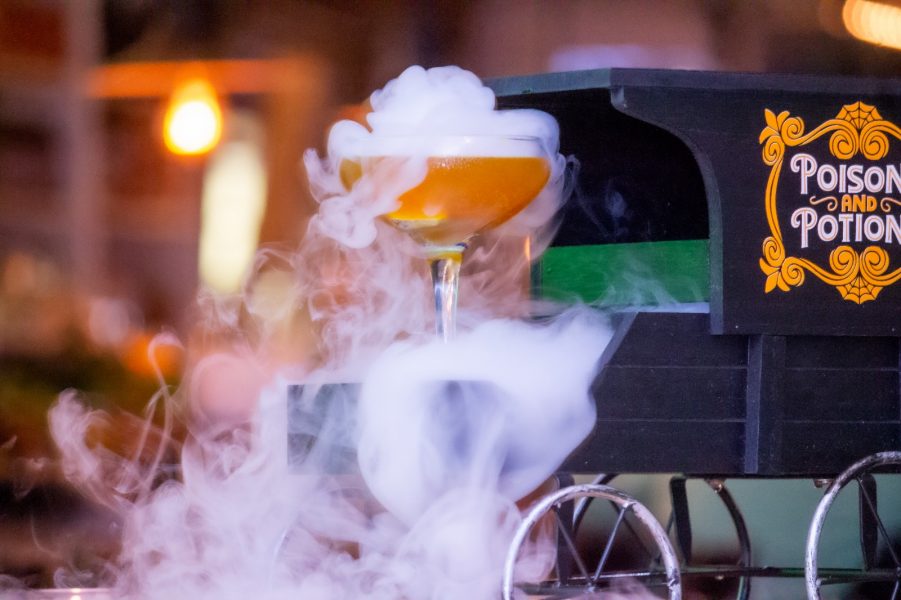 This cocktail is so ☠️☠️☠️! With a silver tequila backbone, the Pulperia Poison gets a festive flair from caramelized roasted pumpkin, almond syrup, and cinnamon sparkles. Dry ice adds a showstopping flourish.
Make a reservation at La Pulperia – 2nd Ave.
Mercadito – Chicago, Illinois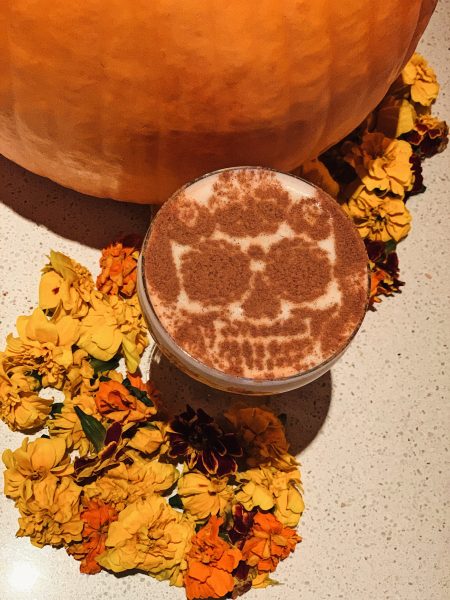 https://www.opentable.com/r/mercadito-river-north-chicago
Meaning "little skull" in Spanish, calaverita also refers to the brightly decorated sugar skulls handcrafted for Día de Los Muertos. Additionally, it's the name of this eye-catching margarita made with Casa Noble Blanco tequila, black strap rum, and pineapple. Cinnamon is dusted on top to create an Instagram-worthy skull design.
Make a reservation at Mercadito.
Bambara – Salt Lake City, Utah
Gin and juice inspired the Medusa's Eye. Tanqueray is complemented by an intense green juice made with cucumber, pear, honey dew, celery, kale, and parsley. It's rimmed with carbonated powder, which foams in your mouth like Pop Rocks.
Make a reservation at Bambara.
The Wilson – New York, New York
Move over, Freddy Krueger. There's now a Nightmare on 27th Street. The pumpkin-hued potable made with Ilegal Joven mezcal, passion fruit and guava syrup, and orange blossom water features a black lava salt rim and a marigold.
Make a reservation at the Wilson.
Sunda – Chicago, Illinois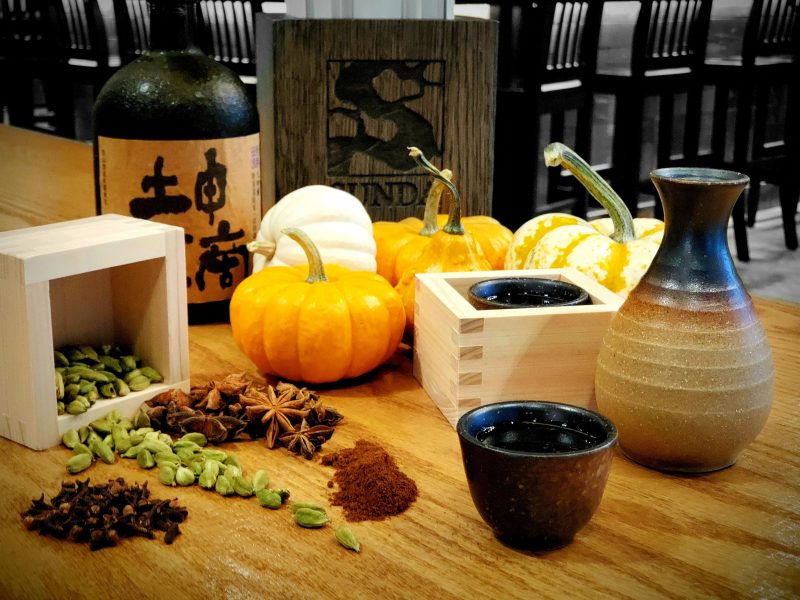 Who needs a PSL when there's Fall Pumpkin Spice Kanzake to be enjoyed? Warm sake is infused with warming seasonal spices: star anise, ginger, cinnamon, clove, and nutmeg. You'll never go back to Starbucks again.
Make a reservation at Sunda.
Tamayo – Denver, Colorado
The Flor de Muertos margarita is forged from blanco tequila, sour mix, agave nectar, and passionfruit puree. The brilliant orange cocktail is decorated with edible flowers, which are traditionally used to decorate altars and the tombstones of the deceased during the Day of the Dead celebrations. It is believed that the flowers' scent will make the returning souls feel welcomed.
Make a reservation at Tamayo.
Oceanaire – Washington, D.C.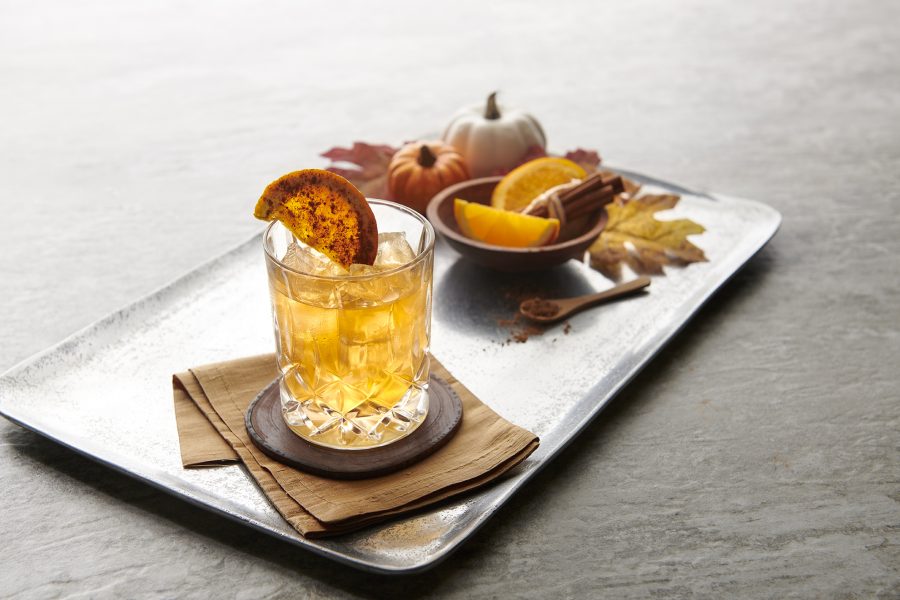 This Old Fashioned is pumped up. Built on a foundation of Jack Daniels Black Label whiskey, it's filled out with pumpkin syrup, orange bitters, and Benedictine. Make sure you toast the Great Pumpkin before you take your first sip.
Make a reservation at Oceanaire.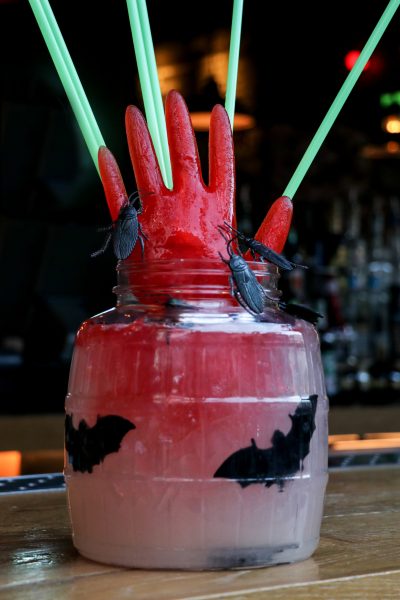 This cauldron was made for a group of six friends (costumes optional). Made with your choice of any flavor Skyy vodka, it's mixed with freshly made lemonade. The large format cocktail arrives with a frozen 'bloody' hand reaching out of its depths, as well as gummy worms, candy spiders, and candy bugs.
Make a reservation at Virgil's Real BBQ.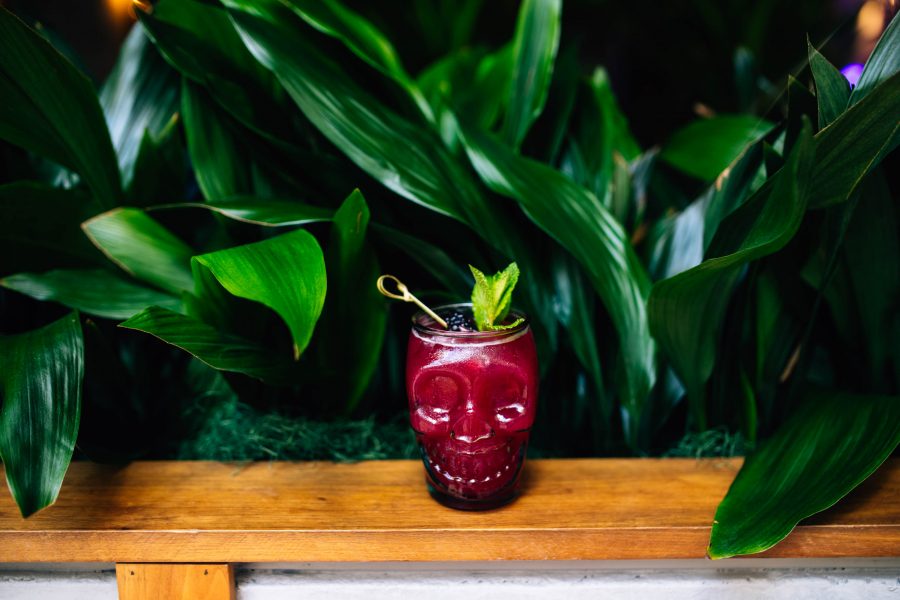 The Black Magic Mule is guaranteed to cast a spell on you. It's refreshingly zingy thanks to its potent combination of Tito's vodka, blackberries, lime, and ginger beer. Arriving in a skull-shaped glass, it's an eminently quaffable bit of Insta-bait.
Make a reservation at Toro Toro.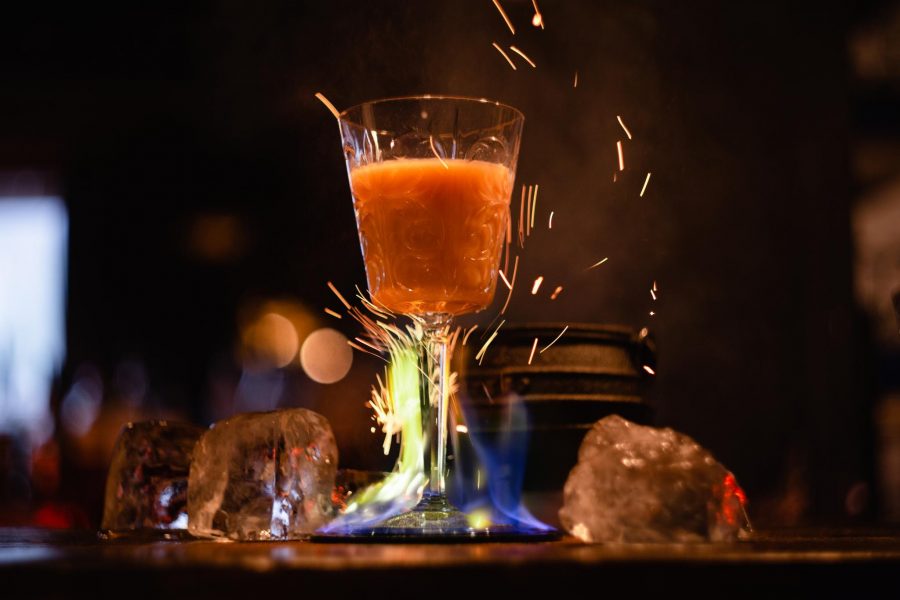 Fire takes any cocktail to the next level. Case in point is the Sweet Agony made with Courvoisier VSOP, Crème de Cacao White, half & half, vanilla liquor, and just a pinch of salt. Don't forget to take a pic before you take a sip.
Make a reservation at the Cauldron Pub.
Atrium – Los Angeles, California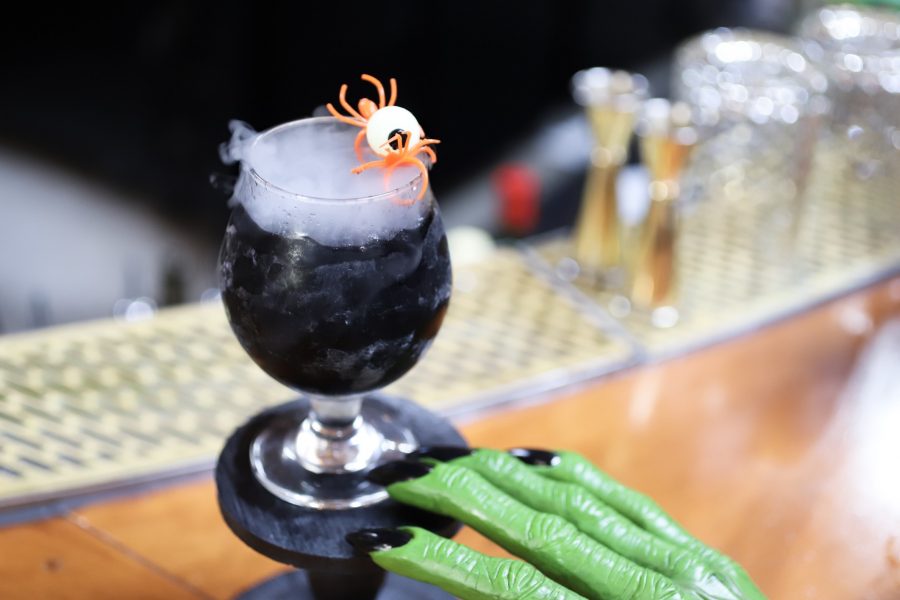 How can something be so creepy and yet so tasty? The Devil's Daughter features Los Javis mezcal, Rucolino arugula liqueur, Zirbenz stone pine liqueur, Pimm's No. 1, pomegranate-chai cordial, and lemon. It's finished off with a hit of smoke to make it even creepier looking.
Make a reservation at Atrium.