Penguins and bunnies and bears, oh my! Bartenders are offering up cocktails in a zoo-worthy array of animal-shaped glasses. These five sips will let you get in touch with your wild side this #ThirstyThursday.
Smokey the Bear at Arbella, Chicago, Illinois
Only you can prevent forest fires, which won't be an issue if you're sitting in Chicago drinking this cocktail. Made with habanero-infused mezcal, aperitivo, lemon, and yellow chartreuse, it's got a slow burn. To give it a hazy head, the bear-y bevvie gets a hit of hickory smoke. Make a reservation at Arbella.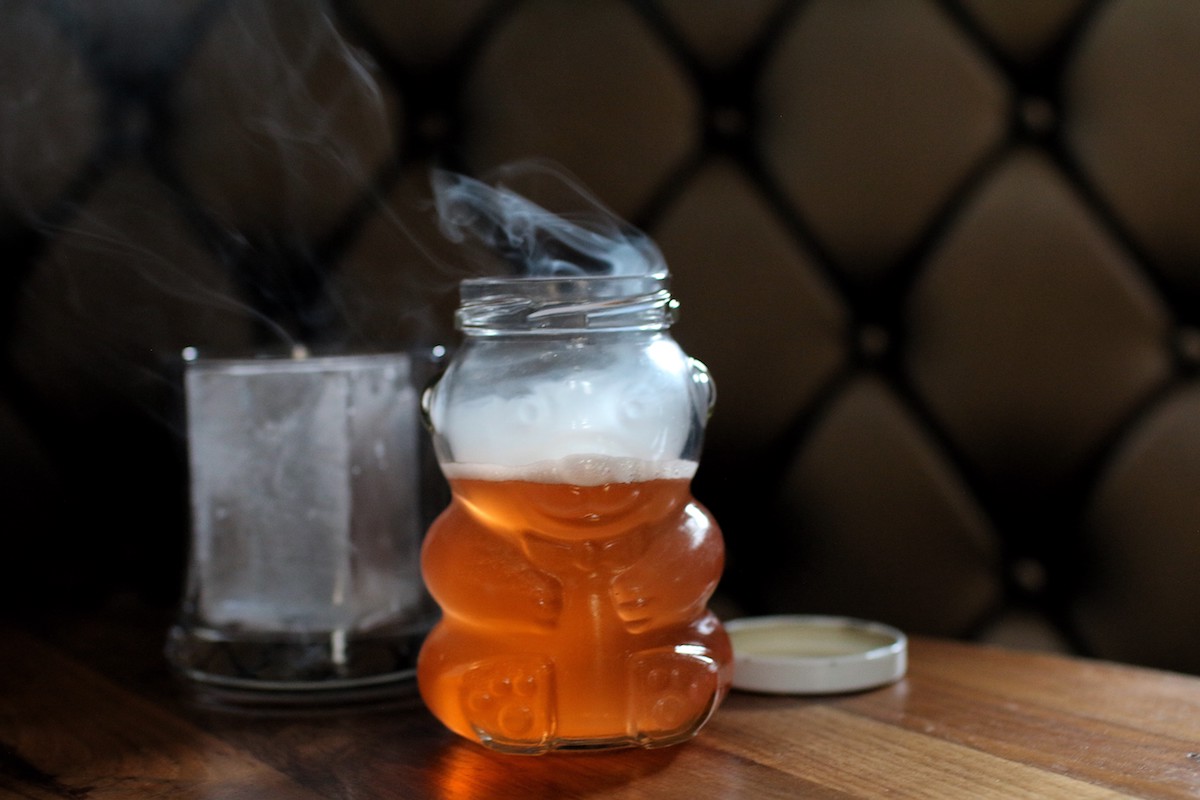 Copper Bunny at Compère Lapin, New Orleans, Louisiana
Wanna get hopped up? Try this cottontail cocktail made with Absolut Elyx, pineapple-jalapeño tequila, fresh ginger and lime, and a Champagne float. Bugs Bunny would surely approve. Make a reservation at Compère Lapin.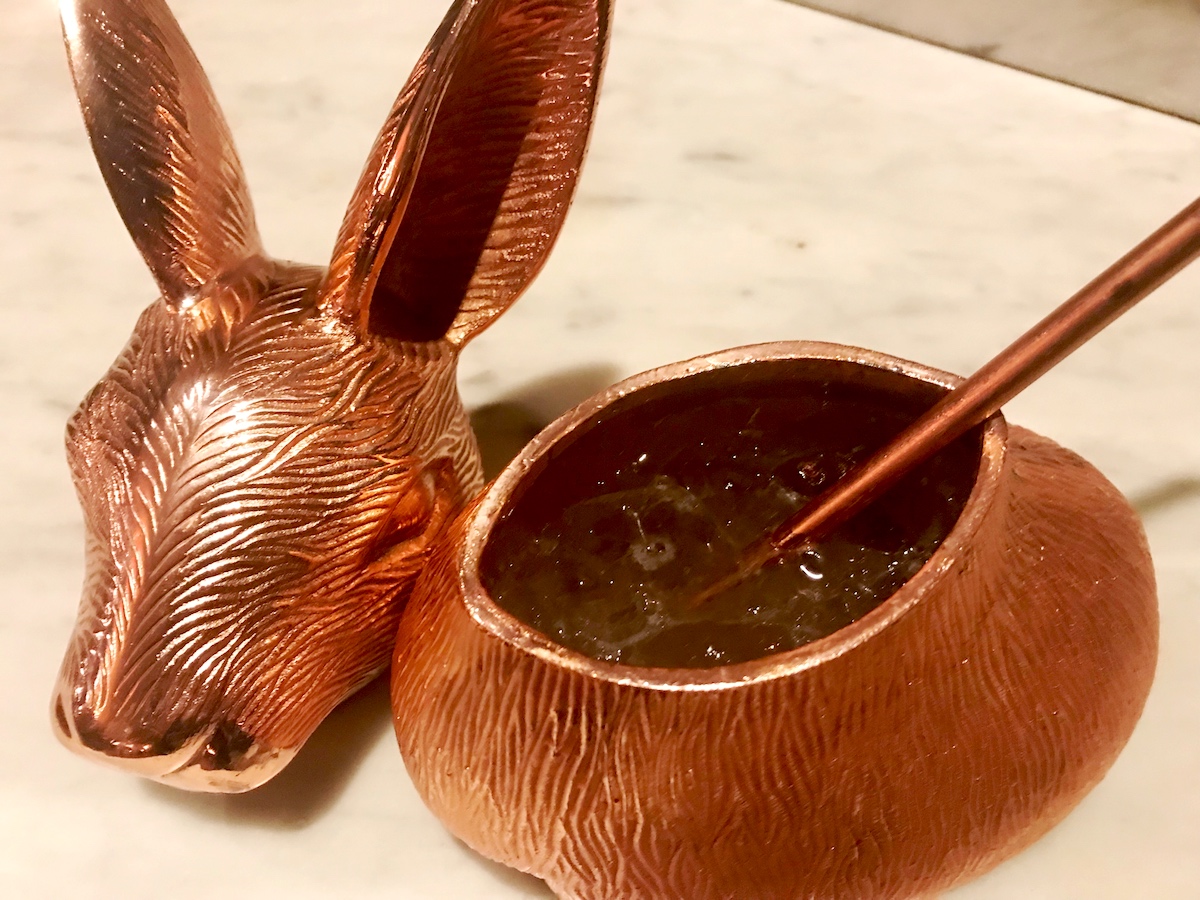 Teasy Bear at Pubbelly Sushi, Miami, Florida
You'll definitely want to Instagram this un-bear-ably cute cocktail. It tastes as good as it looks, forged from Junmai sake, green tea, honey, and ginger. Just please don't steal the glass when you've finished. Make a reservation at Pubbelly Sushi.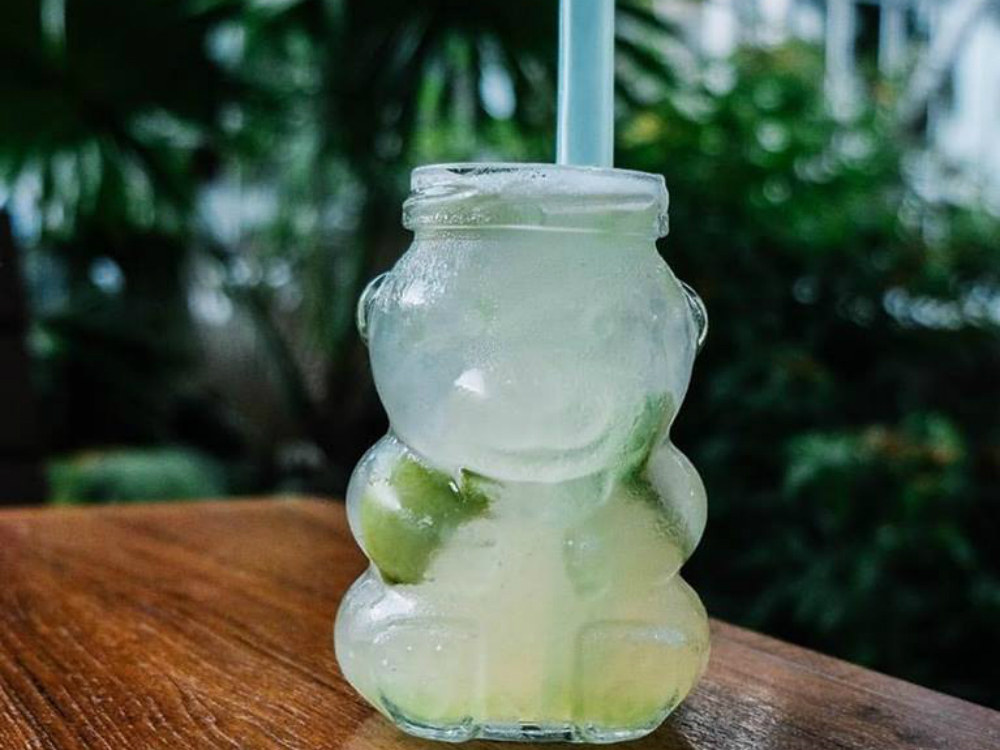 Los Pinguinos at El Che Bar, Chicago, Illinois
This Argentinian eatery uses penguin-shaped pitchers for its large-format cocktail, which changes seasonally. Currently, it holds sangria made with a blend of wines, Peruvian brandy, orange juice, citrus cordial, and sparkling cider. Penguins can't fly, but you'll think you're able to if you finish a batch all by yourself. Make a reservation at El Che Bar.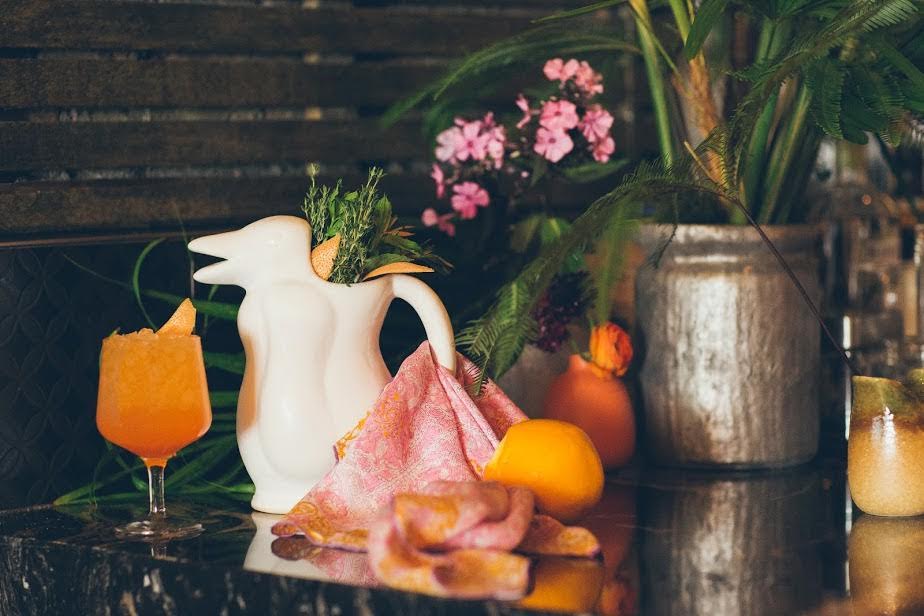 Silencio Nights at Farmers Fishers Bakers, Washington, D.C.
Get freaky with the tiki. The Tropicalia-vibed cocktail features mezcal, lime juice, coconut milk, pineapple juice, and cinnamon. If you really like the bespoke bunny mug it arrives in, you can purchase one to take home. Make a reservation at Farmers Fishers Bakers.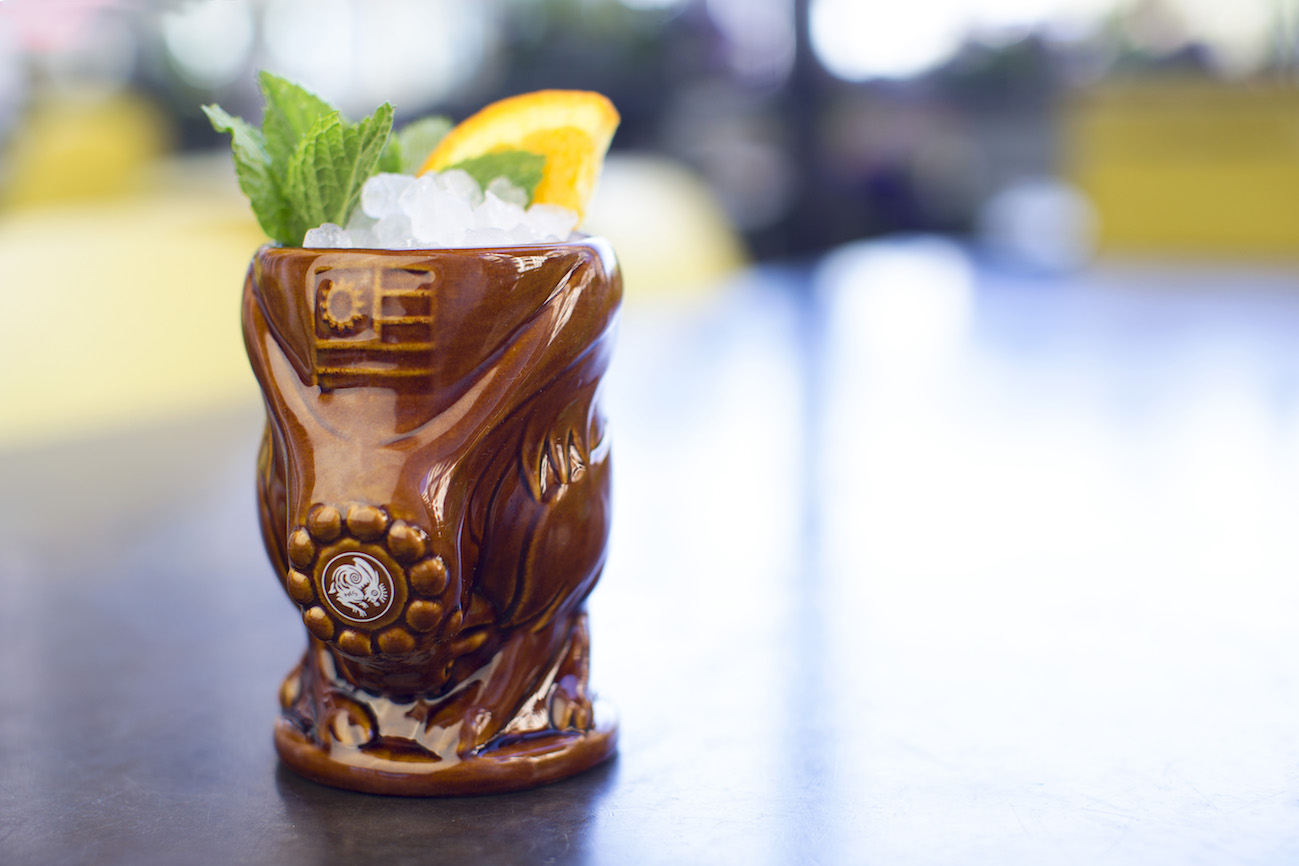 Have you been ordering cocktails served in animal-shaped glasses? Tell us where here or over on Facebook, G+, Instagram, Pinterest, or Twitter. And, remember to snap + share your #dishpics with us on Instagram for a chance to win in our weekly giveaway.
Nevin Martell is a Washington, D.C.-based food and travel writer and the author of several books, including Freak Show Without A Tent: Swimming with Piranhas, Getting Stoned in Fiji and Other Family Vacations. Find him on Twitter @nevinmartell and Instagram @nevinmartell.