Yum, yum, yum, and a bottle of rum! It usually only takes one look to spot a Tiki cocktail. The brightly hued, over-the-top summery spritzers utilize a rainbow of juices, Polynesian-themed glassware, and colorful garnishes galore. Oh, yeah, and lots and lots of rum, so they're typically super strong. Warning: You may start drinking one at a stateside bar only to wake up days later on a Mexican beach with no recollection of how you got there. To help you cool down during the hot summertime months, we've compiled a list of 11 truly tremendous Tiki cocktails. Whether you wear a Hawaiian shirt or lei while you're drinking them is totally up to you.
Bird of Prey, Hello Betty Fish House, Oceanside, California
Any cocktail served in a pineapple is A-OK our in book. The Bird of Prey is a buzzy blitz of rum, Campari, pineapple gomme syrup, and lemon juice. Just to clarify: you can't eat your glass when you're done with your cocktail.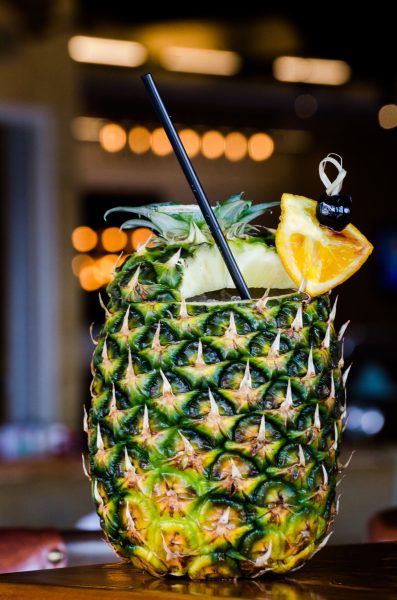 Blood of the Kapu Tiki, Three Dots and a Dash, Chicago, Illinois
Shiver our timbers! The gory-sounding-but-delicious Blood of the Kapu Tiki is a heady mix of aged rum, aged rhum agricole, grapefruit, lime, curacao, grenadine, absinthe, and Angostura bitters. "Sharks" swim in the icy slurry, so be careful when you sip.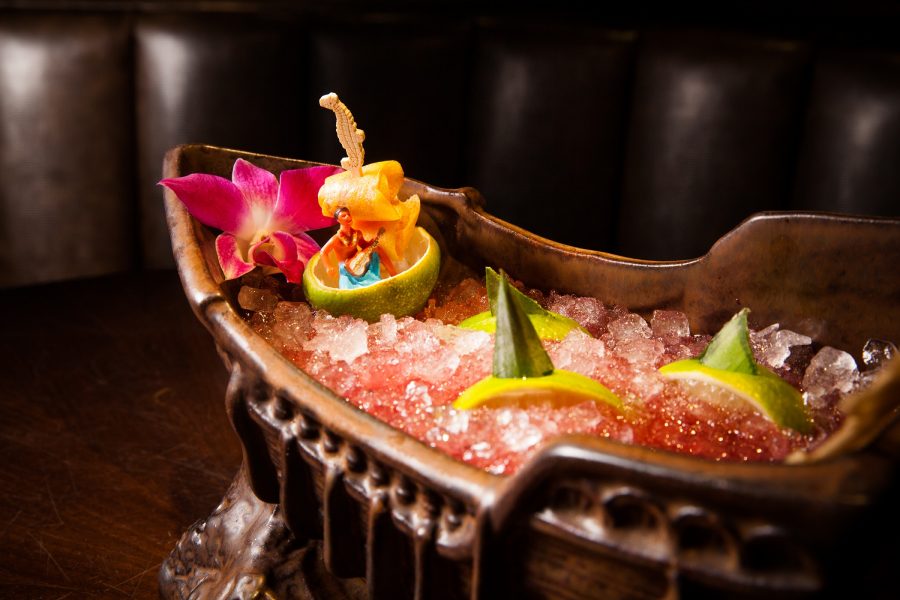 Holy Terroir, Jockey Hollow Bar & Kitchen, Morristown, New Jersey
We love paper umbrellas. When a cocktail arrives with one of those pretty parasols jutting out from its depths, we suddenly feel like we're lying underneath a palm tree as an ocean breeze ruffles our hair. There's one shading the side of the Holy Terroir, which unites rum, lime juice, golden falernum, and bitters.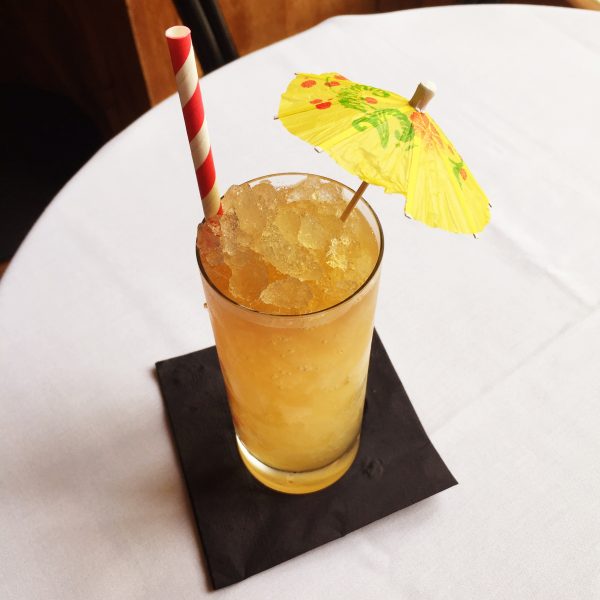 Jamaican Mule, Paladar Latin Kitchen & Rum Bar, Rockville, Maryland
Twisting up Tiki tradition, these bartenders put a Spanish accent on their Jamaican Mule. Rum, allspice dram, lime, and ginger beer come together to create a buzzy beachside bevvie.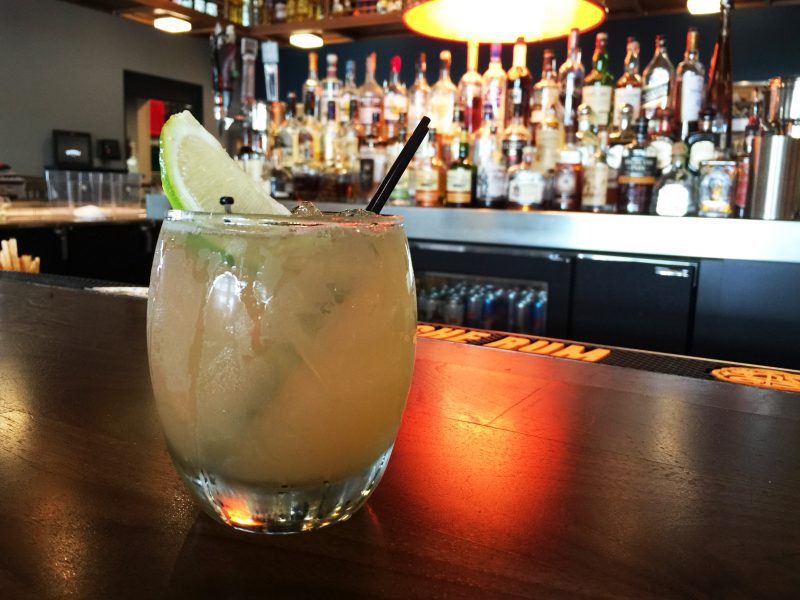 Lychee, BDK, San Francisco, California
The Lychee cocktail is much more complex than its name implies. It's made with smoky tea vodka, salted pistachio syrup, lime juice, housemade coconut-lychee milk, rum, and grated ginger. As if that wasn't enough, it's coronated with shaved toasted coconut and lime zest, then presented in a ceramic pineapple cup.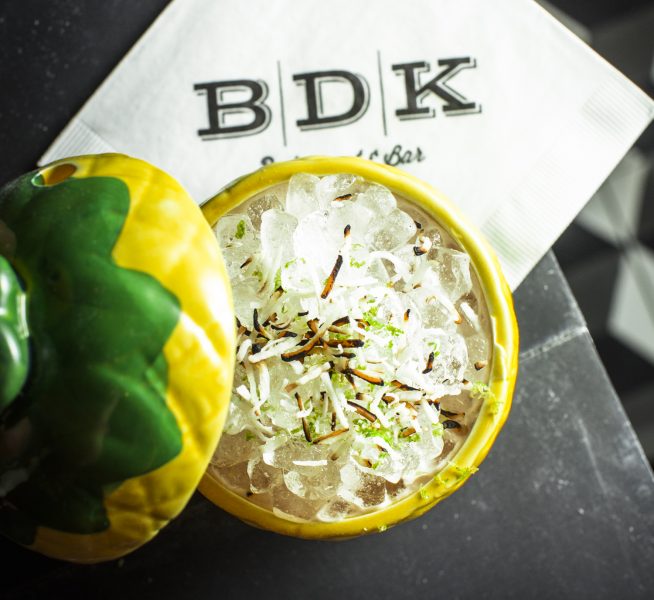 Tai One On, Alder, New York, New York
Bar director Travis Brown wanted to riff on the classic Tiki 'tail, the Mai Tai. So he swirls together cachaça (a soulmate of rum distilled from sugar cane rather than molasses), lime juice, coconut orgeat, and Angostura bitters. It's the taste of island living in a glass.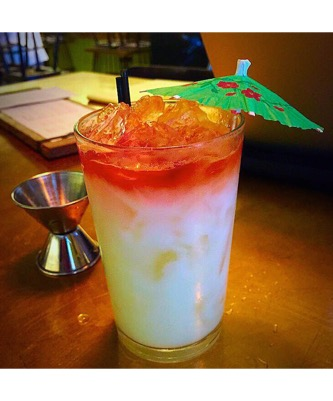 Missionary's Downfall, Farmers Fishers Bakers, Washington, D.C.
You know any cocktail named Missionary's Downfall is going to be devilishly good. Remy VSOP and peach cordial are the main stars here, though there's plenty of rum blended into this slushy sipper. Perfect for those days when it's hot as hell.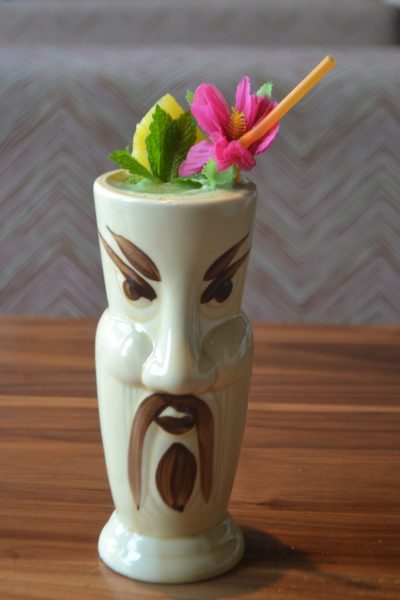 Pineapple Rum Swizzle, The Clam, New York, New York
Combine spiced rum, pineapple juice, coconut, golden falernum, and lime juice and add lots of crushed iced. Voilà! It's the Pineapple Rum Swizzle. The tropical tipple comes garnished with a swizzle stick – of course! – a triangle of pineapple, and a sprightly sprig of fresh mint.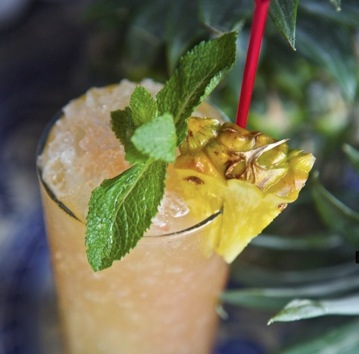 The Seoul Slinger, Makan, Decatur, Georgia
Not to be confused with the Singapore Sling, the Seoul Slinger is a different drink entirely. A yin-yang base of light and dark rum is complemented with pineapple juice, cucumber, orange bitters, and sweet orgeat syrup.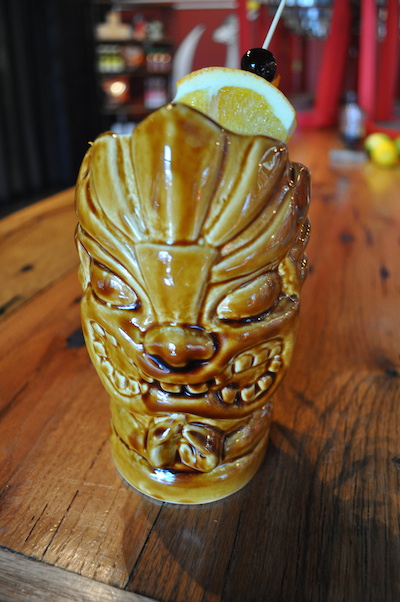 Three Dots and a Dash, Arnaud's French 75 Bar, New Orleans, Louisiana
One rum is good, but two are better. Three Dots and a Dash includes both Demerara rum and Barbados rum. It gets an acid kick from lime and orange juices and plenty of sweetness from an amalgam of golden falernum, honey, and allspice syrup.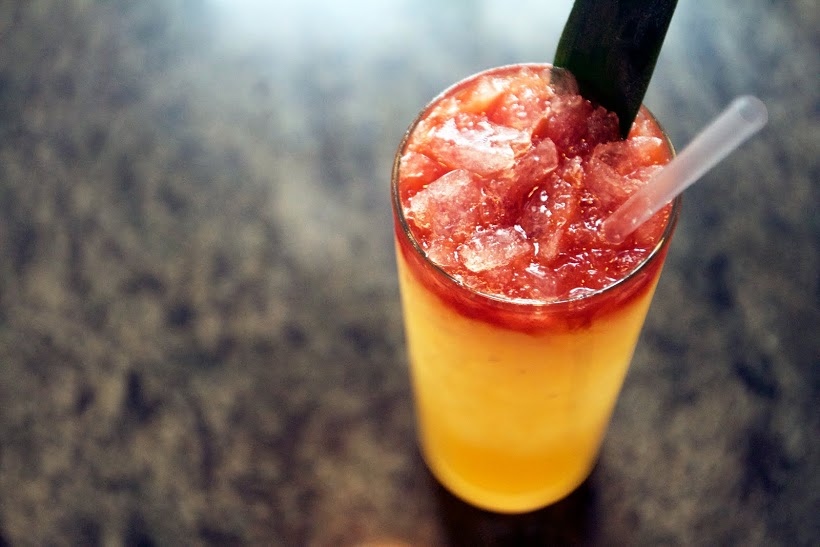 The Zombie, Steak 954 at the W, Fort Lauderdale, Florida
You can probably figure out why the Zombie got its name. Made with three types of rum, it packs a super serious punch. Since this potent potable has the power to transform drinkers into the walking dead, you're only allowed to order two – and sometimes one is more than enough.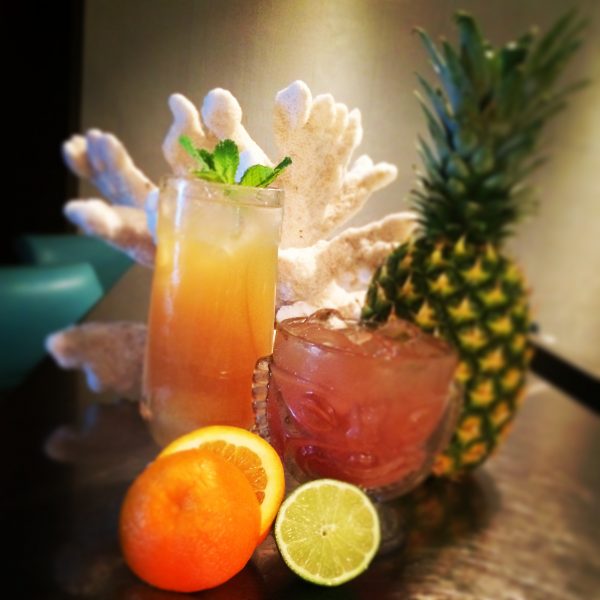 Have a Tiki tale of your own to tell? Share it here. And then book a table for your next Tiki-licious adventure this summer.
Nevin Martell is a Washington, DC-based food and travel writer and the author of several books, including Freak Show Without A Tent: Swimming with Piranhas, Getting Stoned in Fiji and Other Family Vacations. Find him on Twitter @nevinmartell.