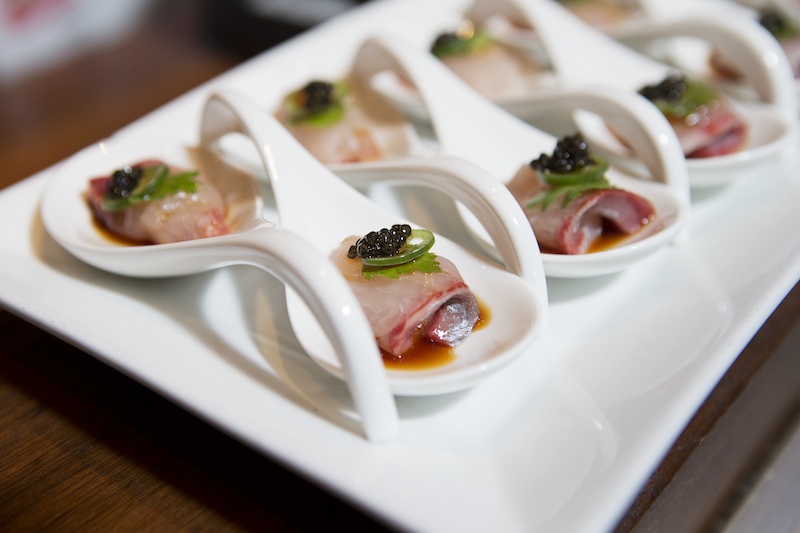 The Food & Wine Classic in Aspen is happening June 19-21, 2015. Tickets are sold out, but if you're headed there (as we are!), we've rounded up three things to do ahead of the #FWClassic before you arrive in Aspen. 
Plan to shop like a local foodie. The Aspen Saturday Market will be open for business on Saturday, June 20th. Carve out some open space in your pre-Classic calendar to sample Aspen's locally grown and made food. The market runs from 8AM-3PM, from the corner of Galena and Hopkins, to Hunter and then again back to the intersection of Hyman and Galena.
Register to run a footrace. Before you start sampling all the fine food and wine that abounds at this unique festival, lace up your trainers and run a 5K to raise money for charity. On Friday morning, June 19th, you'll scramble through the streets with culinary luminaries including race hosts and Top Chef alums Richard Blais and Stefanie Izard along with Tim Love, and Marcus Samuelsson. Remember the altitude difference when you're training — Aspen is just under 8,000 feet above sea level.
Make a reservation. At the end of the day, you may wish to sit for a proper meal before making your way to one of the many parties that happen after hours at the festival. Plan ahead and book your tables now or look out for the OpenTable team in the Grand Tasting tents. We can help you make free, last-minute reservations in and around Aspen.
If you've been shut out of tickets, but have your heart set on attending (and a few bucks burning a hole in your pocket), you can still purchase Grow for Good passes. Learn more here.