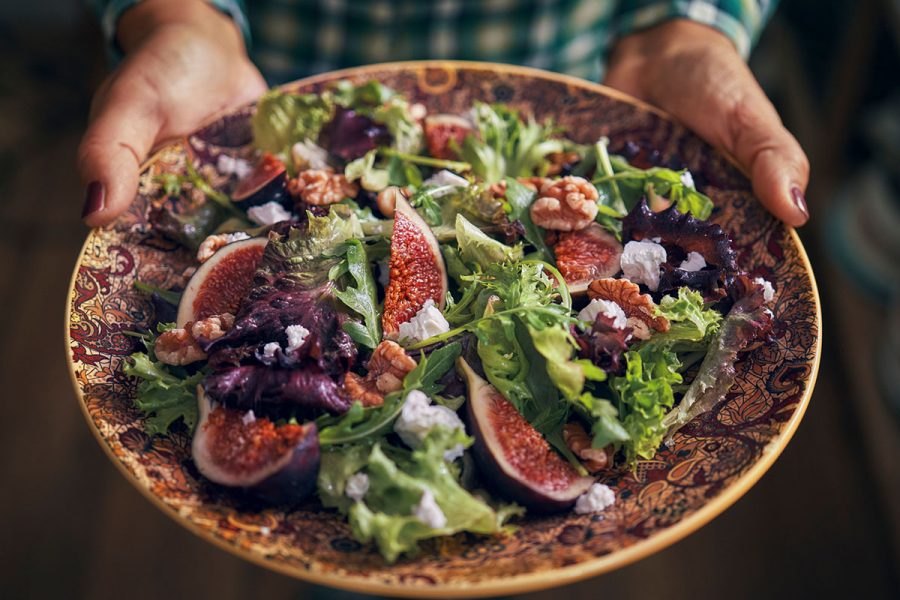 The fig tree is a symbol of abundance and fertility. Chefs and bartenders love their fruit for their tantalizing dark sweetness and the delicate crunch of their tightly packed seeds. Here are 14 restaurants featuring phenomenal fig desserts, dishes, and drinks. Not near any of them? OpenTable has you covered with more than 52,000 restaurants for any craving or occasion.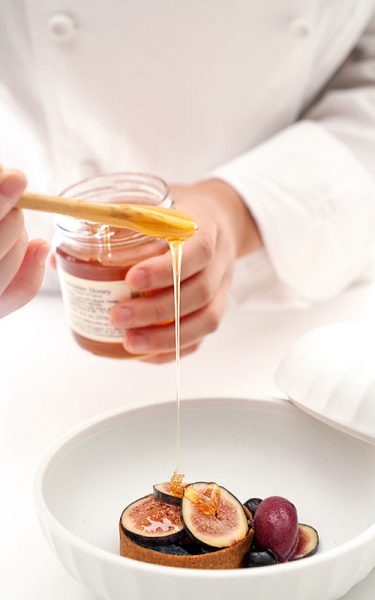 This beautiful dessert puts the art in tart. Featuring fig compote and fresh Black Mission figs, it's filled out with honey cream and huckleberry jam. Complemented with a quenelle of non-alcoholic Pinot Sorbet, it's drizzled with French lavender honey.
Make a reservation at JUNGSIK.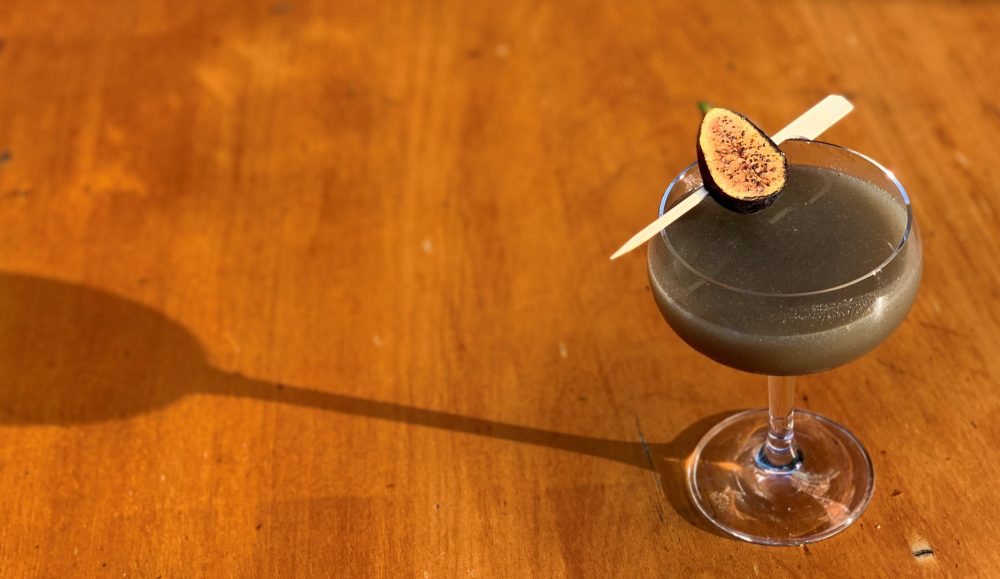 Inspired by old tales of the ancient mystical spirits, the Smoky Djinn features smoked Bluecoat and Bols Genever gins. They're complemented with toasted black sesame syrup and figs, which add the sweet flavors of the fall season. Fresh grapefruit juice cuts through the sugariness to bring a crisp sensibility.
Make a reservation at Blue Duck Tavern.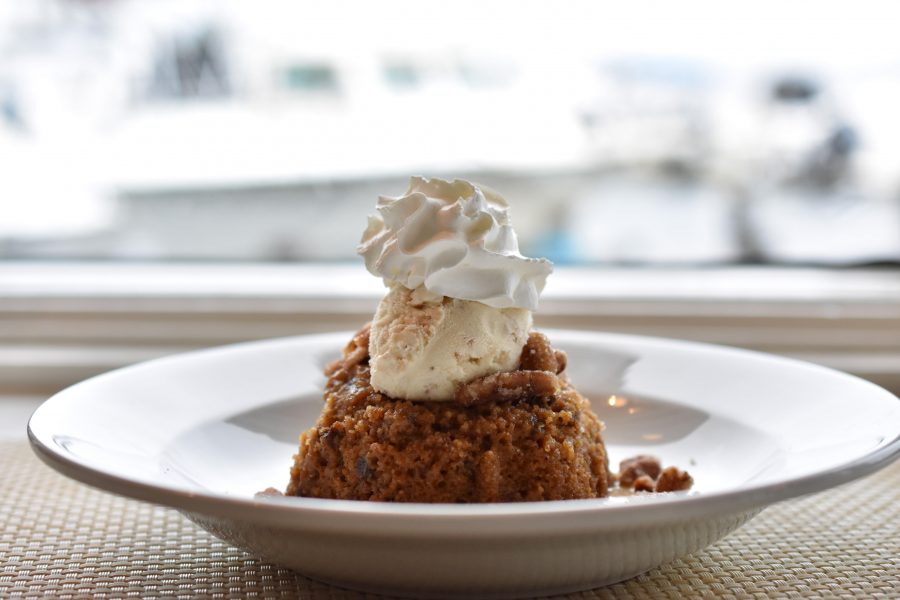 We will always order sticky toffee pudding when we see it on a dessert menu. This cakey rendition is perfect for this time of year, as it's paired with fig honey gelato, salted caramel, pecans, and a miniature minaret of whipped cream. Guaranteed to give you all the fall feels.
Make a reservation at View.

Sometimes less is more. Ribbons of 18-month-old prosciutto di parma are topped with crumbles of sweet gorgonzola and fresh figs. Simply classic.
Make a reservation at Jonathan's Ristorante.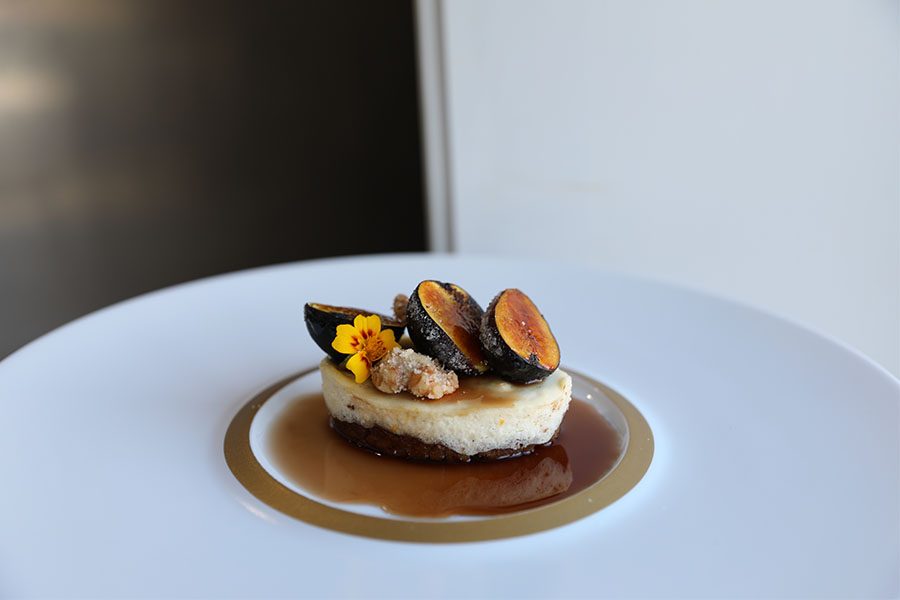 A rich walnut crust showcases brûléed figs and goat cheese. The dainty tart is lavished with a heady port sauce. A bite balances richness and lightness, sweetness and svelte funk.
Make a reservation at Bas Rouge.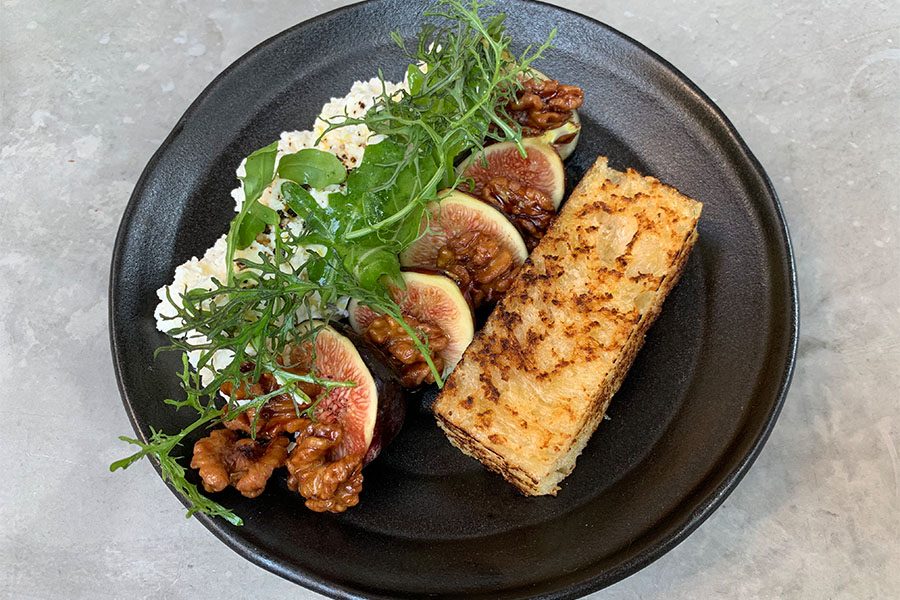 Consider this a deconstructed tartine. Black figs, candied walnuts, greens, and fluffy ricotta are served with a baton of grilled toast. Mix and match the components as you desire.
Make a reservation at Fia.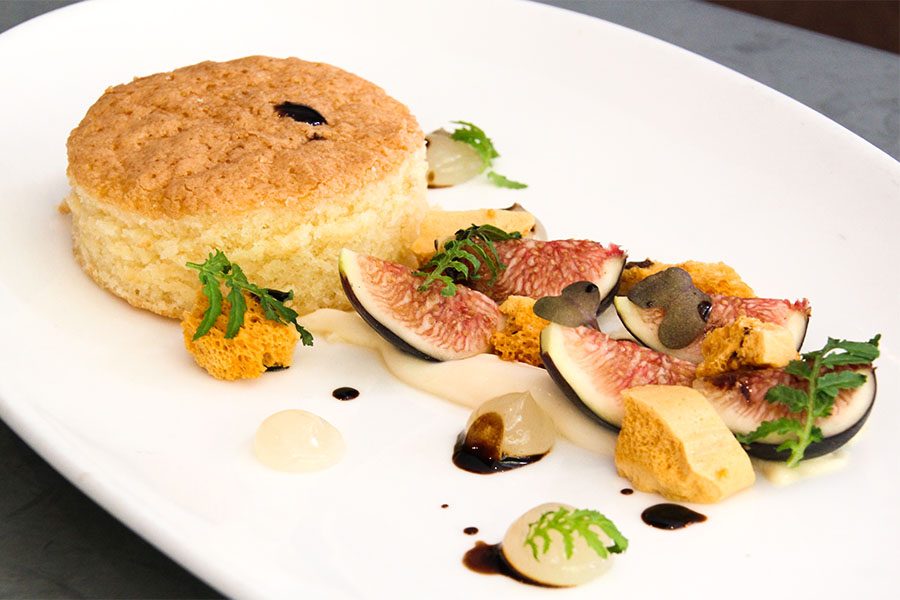 The figs are on fleek here. Black Mission figs come paired with figgy vincotto. They're a complement to almond cake and crunchy honeycomb candy.
Make a reservation at Headwaters Restaurant.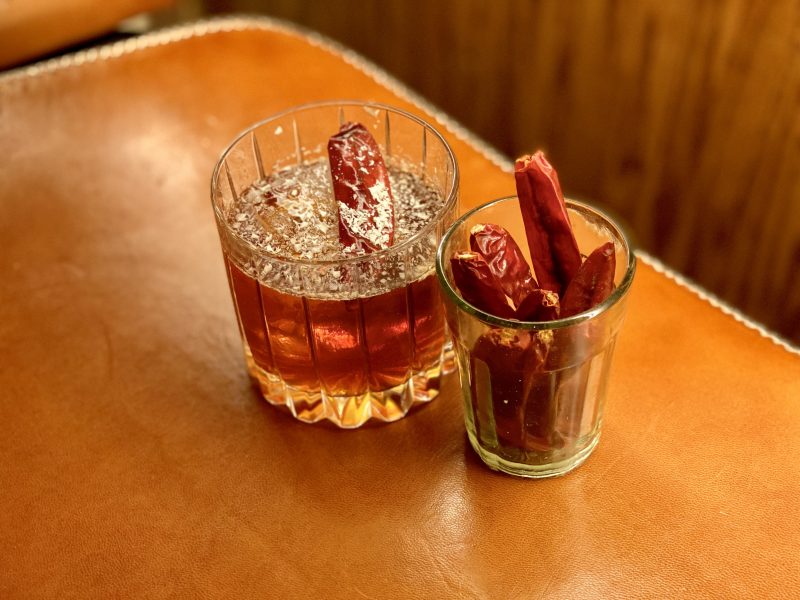 The Bombay Heat Wave riffs on a classic Old Fashioned. Powered by fig-infused rye whiskey and chili-infused Jägermeister, red wine-fig reduction and spiced cranberry bitters add beguiling accents. The results are pleasantly sharp upfront with a little heat in the back.
Make a reservation at GupShup.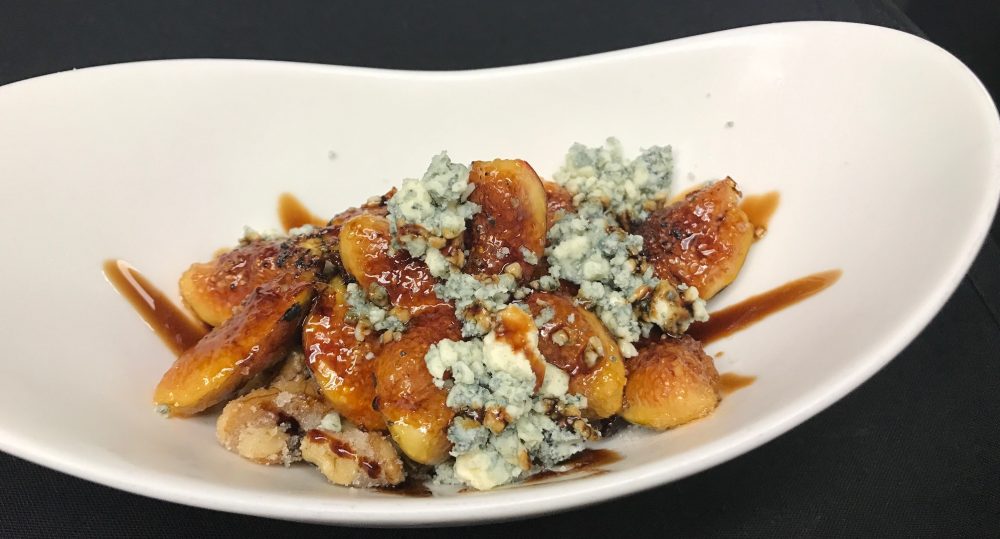 Sweet meets savory in this seasonal sensation. A tumble of brûléed figs are paired with blue cheese, walnuts, and a crisscrossing drizzle of balsamic vinegar. The versatile dish works as either an appetizer or a dessert.
Make a reservation at GW Fins.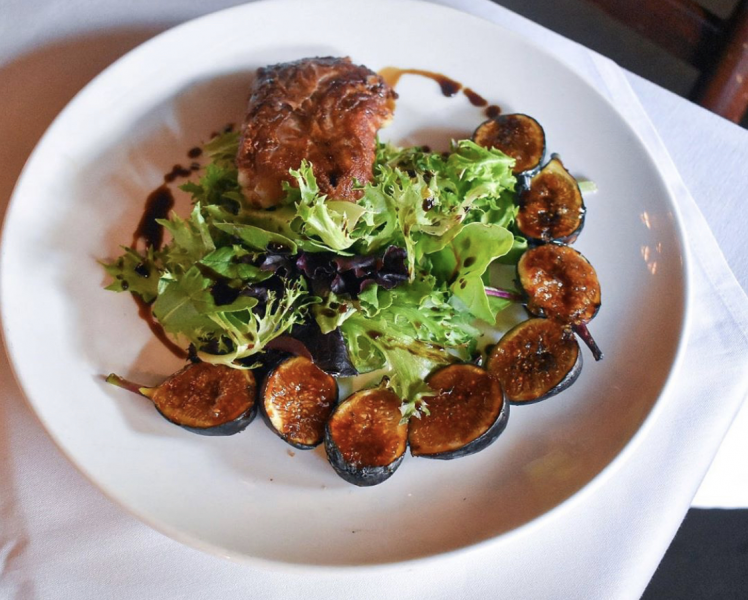 Caramelized Black Mission figs surround a tangle of mixed baby greens. On the side is fresh mozzarella tightly wrapped in thin-sliced prosciutto. A drizzling of aged aceto balsamic vinegar is the perfect finishing touch.
Make a reservation at Landini Brothers.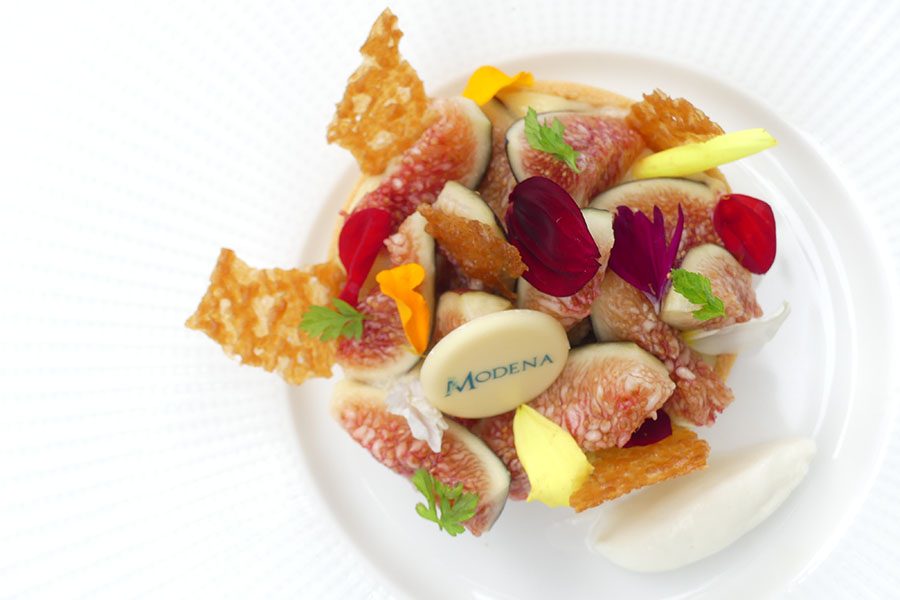 Curd is the word in this lemony tart enriched with vanilla whipped mascarpone. It's topped with figs and hazelnut praline. As if that wasn't enough, there's a dollop of crème fraîche on the side.
Make a reservation at Modena.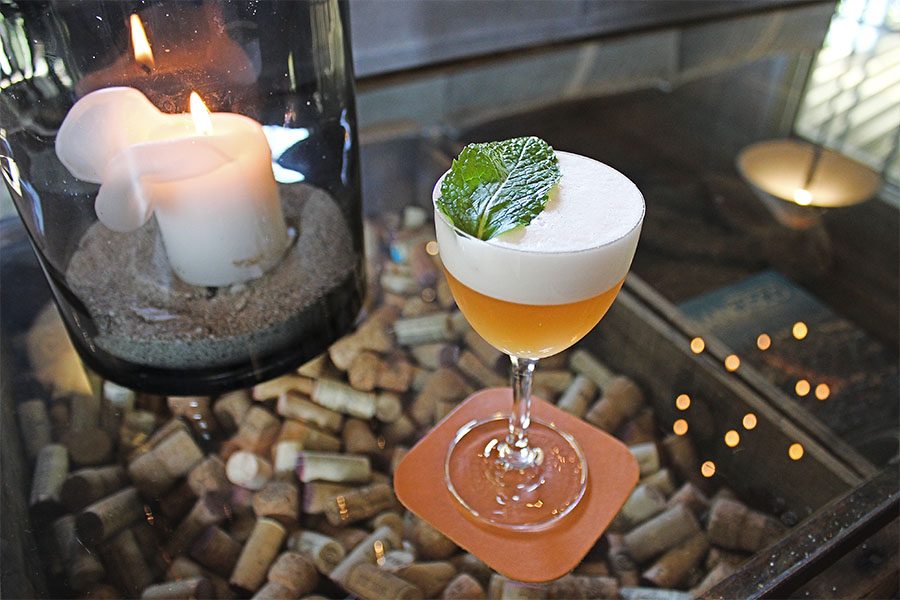 The Fig is Up cocktail features fig syrup, a pair of rums, Fernet Branca Menta, egg white, and lime. It's minty, a little funky, creamy, and finishes with a Fig Newton vibe. Just what you want on an autumn evening to toast the spirit of the season.
Make a reservation at Solbar.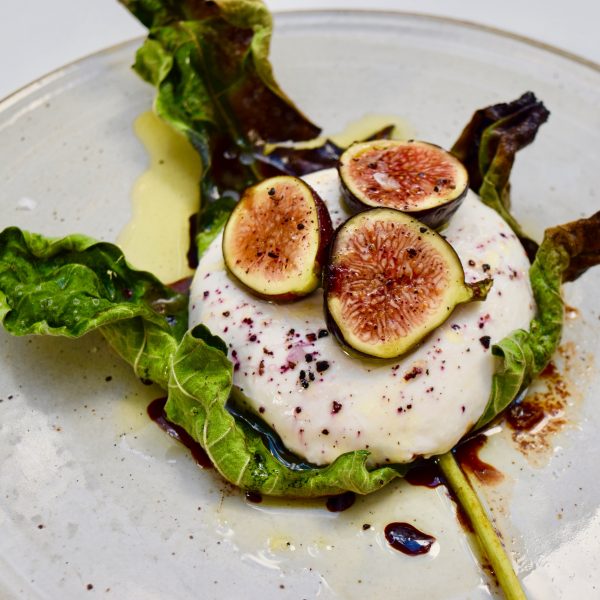 Burrata or robiola topped with fresh figs sit at the center of fig leaf, which is charred in the wood-fired oven until the edges curl around the cheese. To finish, there's a drizzle of fig vincotto, sea salt, and olive oil. It's kind of a fig deal.
Make a reservation at Centrolina.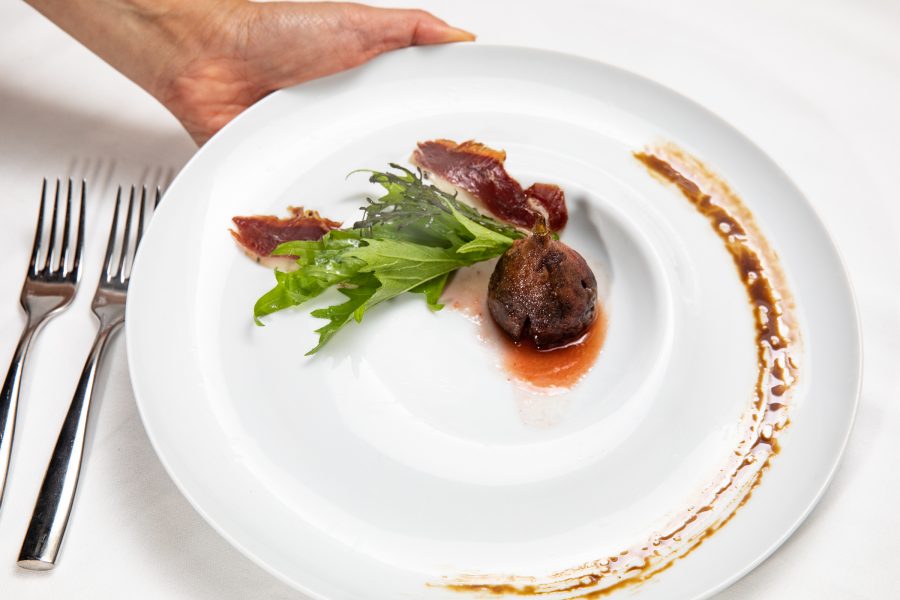 This is the most decadent fig in the world. That's because it's packed chock full of foie gras. The plump fruit is paired with duck prosciutto and vincotto.
Make a reservation at 2941.
Share your favorite phenomenal fig dishes with us here in the comments or over on Facebook, Instagram, Pinterest, or Twitter. Also, remember to snap + share your pics with us on Instagram using #MyOpenTable for a chance to win in our monthly giveaway.
Photo credit: Dan Ahn, Bluepoint Hospitality Group
Nevin Martell is a Washington, D.C.-based food and travel writer and the author of several books, including Freak Show Without A Tent: Swimming with Piranhas, Getting Stoned in Fiji and Other Family Vacations. Find him on Twitter @nevinmartell and Instagram @nevinmartell.